New thrillers from Parrilla
El Pinto is a collaboration between Les Caves de Pyrene and Hacienda La Parrilla. The idea behind this project is to create excellent value wines from sustainably grown grapes, as naturally as possible; wines that will identify with the characteristics of the area.
The vineyards are part of a 500-ha estate in the San Jose del Valle, inland, 35 km south-east of Jerez, in beautiful countryside close to the Sierra de Cadiz. The estate is made up of old olive trees, vineyards (17ha), pasture (where Iberico pigs roam free) and other crops. Owned by the Rebuelta González brothers, who built the winery in an old olive mill, within their charming ranch house which dates to 1881.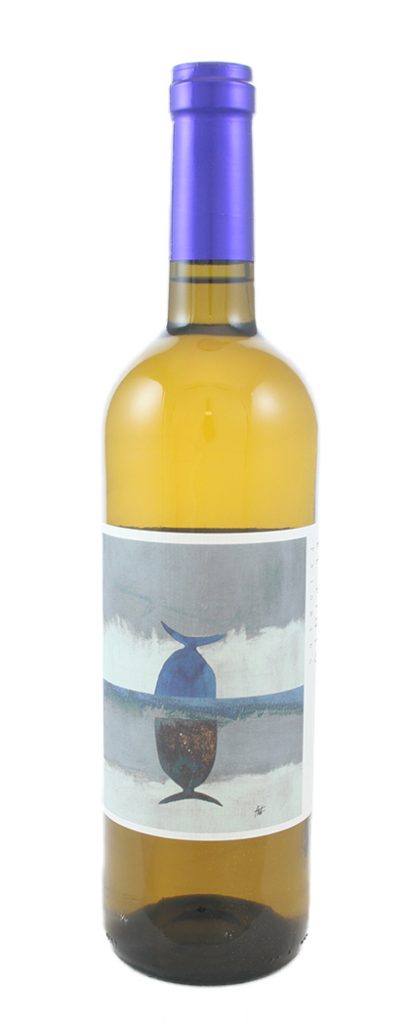 The vineyard is situated on a fairly steep slope on pure white albariza soils, and is farmed organically (not certified). The white is, of course, from the Palomino grape, that provides the base of most of the dry sherries in the Jerez region. Grapes are manually harvested and whole-bunch pressed into stainless steel tanks, where they undergo a fermentation at cool temperatures with indigenous yeasts. The wine also undergoes a natural malolactic conversion. After a brief period on the lees, El Pinto Palomino is bottled without filtration or fining, just some sulphur. The wine is bright golden yellow, aromatically suggestive of dried apples and yellow cherries, has bonny acidity, chalky minerality and the requisite saline lick on the finish.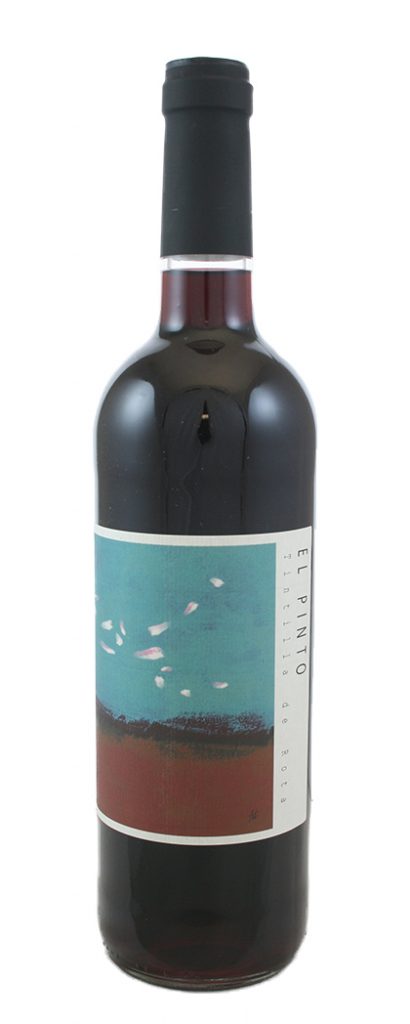 Tintilla de Rota, which is red as its name implies, is native to the province of Cádiz and is included in the list of approved varieties for Vinos de la Tierra de Cádiz. Its bunches and berries are comparatively small, it ripens late, is not particularly robust and is sensitive to drought. Its acidity is good, however, its yield is low and it was at serious risk of disappearing until its production was stepped up in the mid 20th century, an almost unimaginable fate for a wine which achieved such distinction in the two previous centuries. In Andalucía, Tintilla has been present for at least 500 years. The terroir of Rota revolves around poor sandy soils called "arenas", these soils causing the vines root very deeply, until they reach the clay underneath the sand.
The grapes for this wine were destemmed and crushed into stainless steel vats, where spontaneous fermentation started with indigenous yeasts accompanied by gentle daily punch-downs of the cap for 10 days, and some brief pump-overs. After tne days the grapes were pressed and then the wine stayed on lees until bottling. This Tintilla de Rota is verging on the full-bodied with ripe red fruits aromas and cherries, and notes of herbs macerated in kirsch. Mine's a Pinto!
2020 El Pinto Palomino
2020 El Pinto Tintilla de Rota
Interested in trying the wines of El Pinto? Contact us directly:
shop@lescaves.co.uk |  sales@lescaves.co.uk |
01483 538820