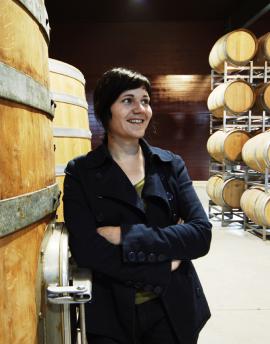 The Beck winery is a family estate in Gols, in northern Burgenland near lake Neusiedl. Traditionally, there were small mixed farms in the area, but they always grew vines as part of the agricultural diversity. In 1975 Matthias Beck took over from his father and started to focus on wine only, they started with 5 ha. Today the Beck estate has 15 ha of vines. In 2001 Judith took over responsibility for the cellar after gaining experience in France, Italy and Chile. In 2007 the conversion to biodynamic viticulture was started.
If someone like Judith Beck lives not just according to a postal address, but actually amidst the vines, then you can be sure that she's developed a deep relationship to her own vineyards. The most beautiful of these vines – she prefers the traditional varieties Zweigelt, Blaufränkisch, St. Laurent, Weissburgunder and Chardonnay – lie on the slopes and the hills of the Wagram. This is the name of the area of slopes which are, for the most part, sun-exposed and rise from the lowlands east of the Neusiedler See to the so-called Parndorfer Platte.
The soils here are extremely diverse. In fact, a single vineyard alone can comprise humus, gravel, loam, limestone and minerals – the ideal basis for complex, multi-faceted wines that reflect their origin. Naturalness and identity are the features that Judith wants to see and to show in her wines. This approach is also a reason that she has been inspired by the ideas of Rudolf Steiner since 2007. That means she uses holistic methods in her biologically-managed vineyards in order to keep the vines naturally healthy. This includes greening, care for biodiversity, fertilizing with biological humus. Working by hand, consideration of the moon cycles and more. Consequently, Judith does not add cultured yeasts, but instead "risks" allowing her wines to ferment spontaneously – in other words, truly naturally.
Her wines are in the best sense natural, genuine and, above all, authentic. Always more discreet than loud. Always worth a "second look". In her own words: "International style can be produced by everyone, everywhere. My wines are my own. They are here and now. And that is, for me, the most beautiful thing. Like my life in the vineyards".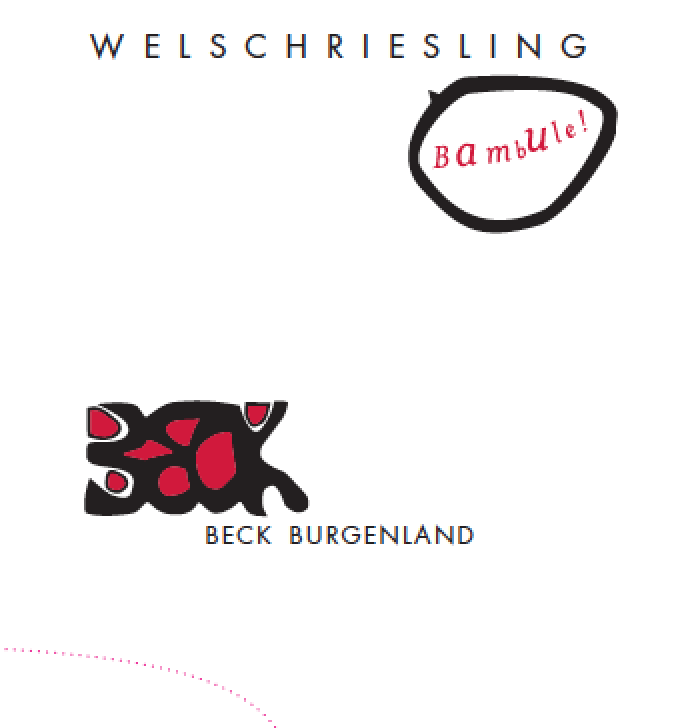 The Welschriesling comes from Schafleiten vineyard which consists of red gravel soils over limestone. Welschriesling is nothing to do with the Rhine Riesling of Germany, but is often called Riesling Italico, Laški Rizling (Slovenia), Olasz Riesling (Hungary) and Graševina (Croatia). It is not aromatic but with some vine age and low yields, it can develop very interesting textural notes.
The vineyard is in conversion to biodynamic status and yields in this particular vintage were very low. The grapes were harvested by hand, destemmed but not crushed, and the wine started a semi-carbonic maceration on skins for 10 days in wooden barrels, was then pressed off. Fermentation finished in used barriques, spending eight months on the lees, was then bottled without fining filtration or sulphur added.
The wine is just delicious, reminiscent of mountain herbs, green apple and hay with subtle structuring tannins on the palate and fresh acidity to cleanse the tongue. It is a tonic wine, with a lively lingering purity. Bambule! as well as referring to the range of wines made without filtration or added sulphur, is an expression of freedom, a desire to push boundaries and discover something new and vital in wine and through winemaking.
*
Interested in finding out more about Judith Beck wines? Buy online here or contact us directly…
Retail: shop@lescaves.co.uk / 01483 554750