We continue our chat with Piers Baker, owner of The Sun Inn, Dedham. (Read Part One HERE)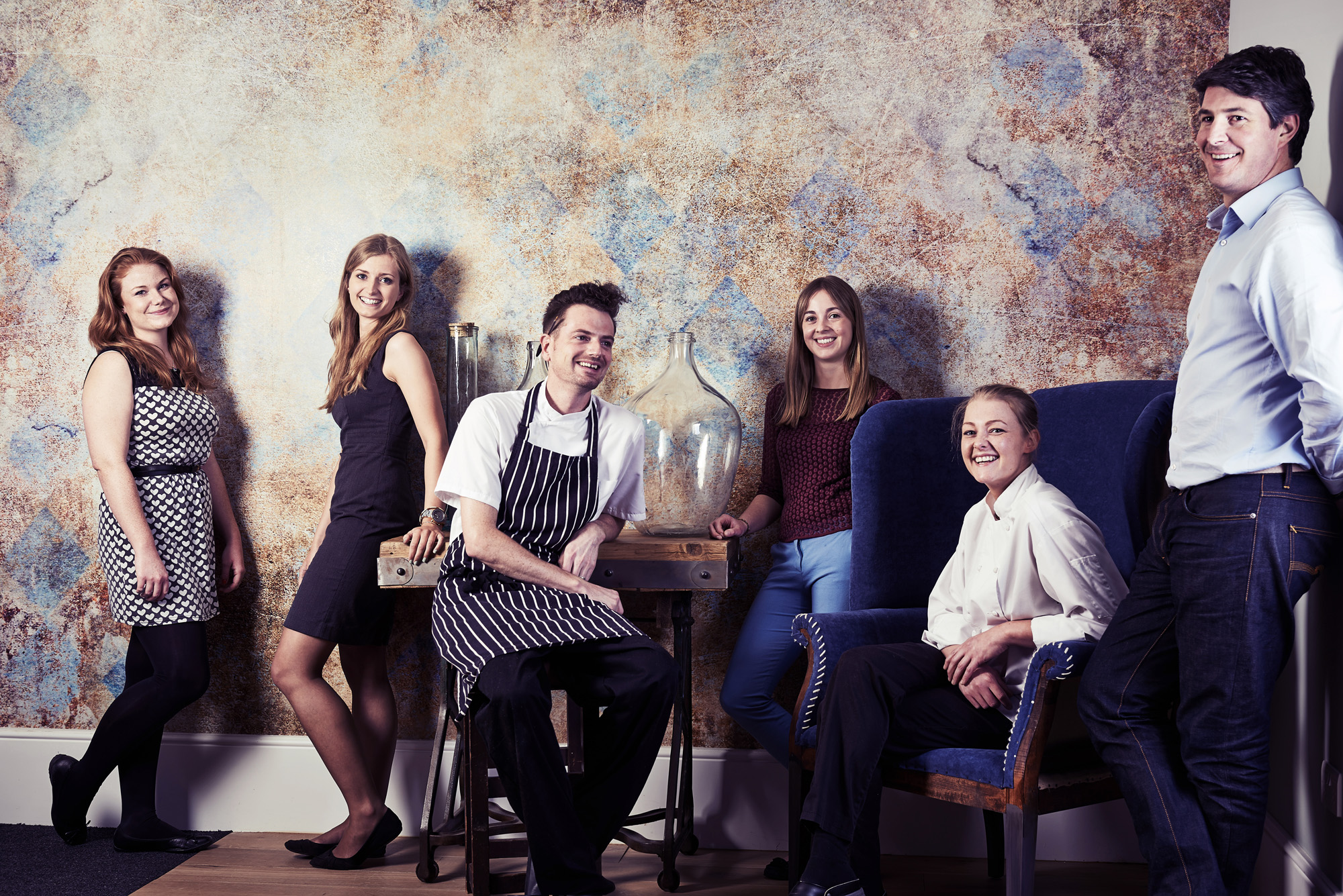 Tell us about your second restaurant in Colchester, Church Street Tavern?
While sited in a classical Georgian building it is more modern and the approach of drinks offering is to be slightly more main stream, but offering the best examples of SB, Malbec, etc. The ground floor bar focuses on cocktails, craft beer, wine by the glass and fizz. Upstairs the food nods towards Simon Hopkinson/Alastair Little. Ewan's three years as sous chef at The Sun Inn means Italy features too. No strict rules on combinations just wholesome tasty food. Service is slick, faster, more informative and slightly more upbeat than The Sun Inn. The bar is packed on a Friday and Saturday with 30 somethings drinking cocktails and Prosecco.
What are the main differences between the two restaurants?
Guests are more chilled out at The Sun Inn, in part because of the nature of the building – old, rambling, fires and a real mix of people. Church Street Tavern  is modern, THE place to go on Friday or Saturday night. Oddly, we sell bucket loads of Desert Island at CST but mainly Bordeaux (versus mainly Italian at TSI). Funny aside, an exchange with a customer recently at CST:
Customer: Got any Veuve?
Us: No sir, sorry.
Customer: Got any Moet?
Us: Very sorry sir, no. We do have Billecart-Salmon Blanc de Blanc.
Customer: Is it expensive?
Us: £75 sir.
Customer: Great, giz us a bottle.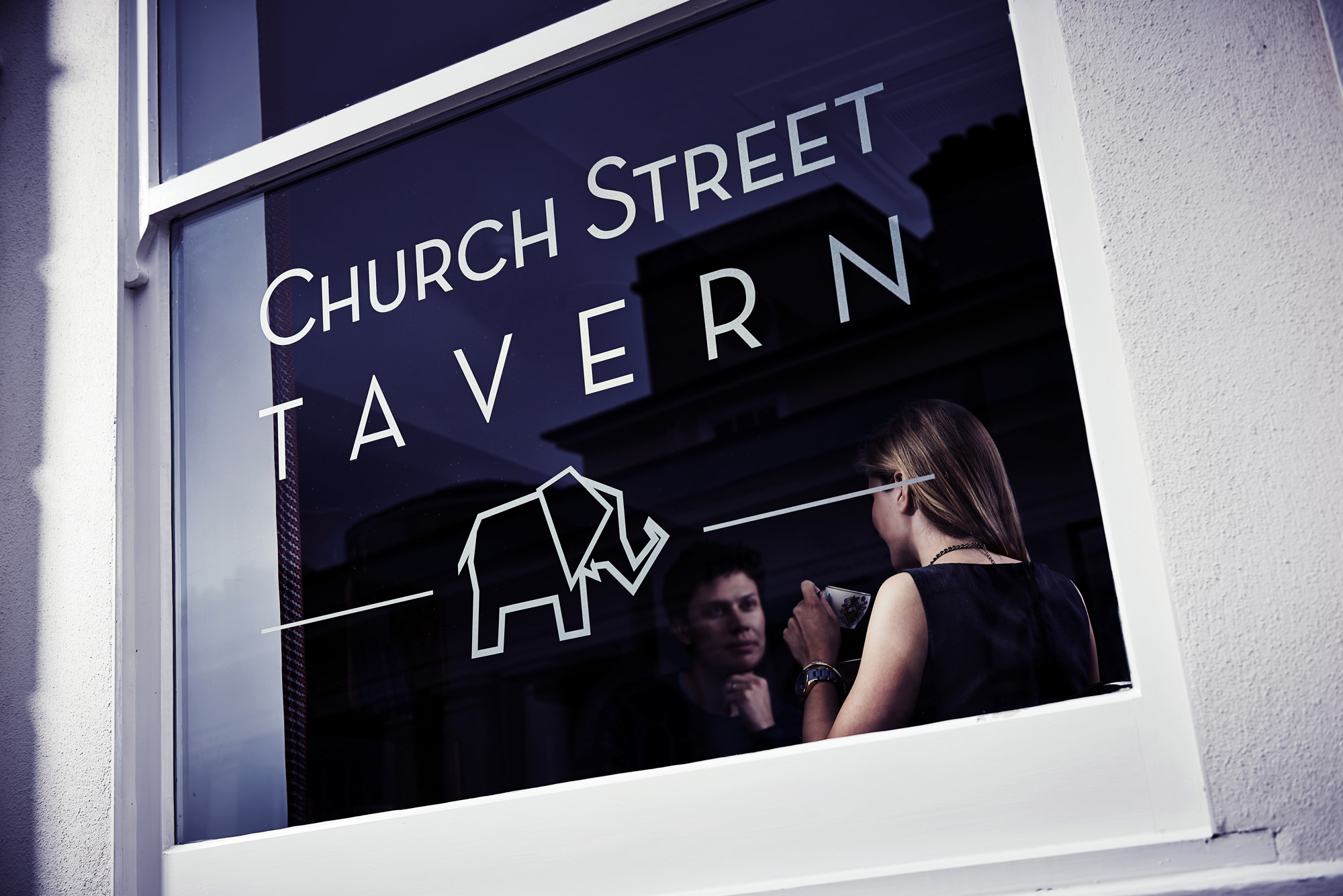 What sort of audience do you have there? Is there a difference in the kind of wines that people drink?
We do get a lot of customers who live in Colchester who started out as Sun Inn guests. Add to that lots of businesses at lunchtime and early evenings drinking from lawyers, bank workers, advertising, digital marketing, recruiters, etc. Friday/Saturday night brings lots of 35-55 year-old customers who seem to know their stuff, work in the city, visit London restaurants. As noted, people tend to go for mainstream grapes – SB, Malbec, Bordeaux, Burgundy – but are happy to take our staff recommendations, if recs are asked for.
Which wines are your current everyday favourites?
A lovely Malvasia Blend from Maias in the Dao – stone fruit, dry, orange peel, refreshing. The Filippi Soave and Arndorfer Gruner Veltliner for their mineral, precision, freshness combined with structure. Canaiulo Rosato (from Montenidoli) is just stunning and perfect with summer food. Cos Cerasuolo reveals something new in each bottle and works so well with barbequed meat. Si Red from Si Vinters for its understated elegance and soft earth depth and purity. L'Infidele from Mas Cal Demoura for the herbal, perfumed nose but butch, meaty yet textural body.
Have you discovered any wines in the past year that really made you sit up and take notice?
Si Vintners, Equipo Navazos, Arndorfer, Burn Cottage, Te Whare Ra, De Martino, Luddite, Neudorf Chardonnay NZ, 7 Fuentes.
Do you pay any attention to the opinions of any wine journalists?
I follow a few to discover new stuff but not to be swayed by a point of view. I like a mix and enjoy the writing of Andrew Jefford, Jancis Robinson, some chap called Doug Wregg – if only he could curtail the word count!
Do you think there is too much hype in the wine industry?
I am not one for hype in anything – I prefer the understated and being surprised. I hate comparisons, "the best ever" this or that. The hype comes from trying to get ahead, sell more. But this must be good because I drink better than my parents' Piat D'Or or Chilean Merlot!
Has your own taste in wine changed at all over the years?
Yes, once upon a time I wanted blockbuster Zinfandel and oaky Chardonnay. Now I respond to wines with nuance, light and shade, wines that evolve in the glass. Before one wine fit all, not anymore; now I'm looking for wine for different times of the day/year/food/occasion.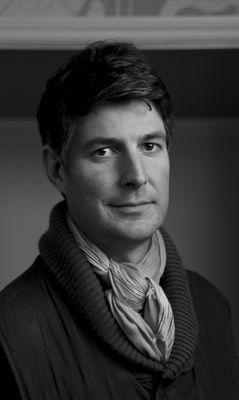 What have been your "wine epiphanies"?
I was on a wine trip with Giles Cooke of Alliance Wine and Hamish Anderson. We'd spent most of the day at some big fancy-pants wineries (Laus being one) with people falling over Hamish to get on his list. We finished up by visiting a tiny producer who we called when we were in the centre of the village La Vilella Alta at dusk, high up in the hills of Priorat. On being met by an old lady, we followed her down a path, across a ditch spanned by a plank of wood and into a shed where her daughter was. We tasted some barrel samples whereupon they opened some bottles. The air was damp with the evening dew coming down and musty from the smell of the old barn. The last bottle was truly amazing and packed so much into it, epitomizing everything around us at that moment. It was natural in the way the Laus wines were so contrived. When I returned I bought the remainder of the '99 vintage. I drank the last one in 2006 and sold many to guests who truly loved it.
As a postscript, my brother-in-law was 50 this March. After a lovely long family lunch and with the need for more wine, he instructed me to go and select something from his cellar wine rack. After a shuffle I pulled out a very dusty bottle and lo and behold it was a bottle of this '99 vintage wine from Priorat. I took it up, told the story and asked him whether really wanted to share it with so many. Of course he said. The result was just breath-taking – even after a lot of wine before.
The wine – a Monstalvat from Cellers de la Cartoxia made by Roser Amorós and Francesc Sanchez Bas. A pure expression of ancient vines and concentration of Garnacha and Carinena from low yielding soils.
Desert island wines?
Billecart-Salmon 2004 Blanc de Blanc – had magnums for by Dad's 70th over a long weekend in Suffolk in January but it was at its best on the Sunday morning when heavy heads were being nursed and there was a crisp frost and low sun outside.
Krug (can't remember vintage) – opened by my father-in-law upon becoming engaged to Victoria.
Confini, Lis Neris – a blend of Pinot Grigio, Gewürztraminer, Riesling and put on the first Desert Island List by Hamish. Guests couldn't believe what Pinot Grigio could be. And to a degree the 2003 Trebbiano from Valentini to show what Trebbiano could be.
La Rocca, Pieropan – their basic Soave was our wedding wine but my old boss Richard Manners treated me to lunch at the River Café and we drank this on a bright November day.
2007 Kevin John Chardonnay, Cullen – it was pretty great on release but just got better with each year and provides ridiculously good value compared to Burgundy.
1985 Lynch-Bages – my old bosses George and Richard Manners has an uncle, Tim Johnston, who stored a lot of wine in the cellar of The Atlas. When he visited from Paris, he had long lunches and opened some of it up and always generously got various staff to taste. I was lucky enough to have a glass.
1999 Châteauneuf-du-Pape Beaucastel – this was left over from a wine dinner that Hamish kindly supplied from the Tate's cellar. Drunk on NYE around 2012 with two great friends and ridiculously well-cooked oxtail!
The 1999 Cellar de Cartoxia for aforementioned reasons.
2004 Foradori Granato from magnum – for its sheer evolving brilliance.
Moscato Rosa, Franz Haas – I can't really do stickies or port; for some reason it brings me out in a rash and makes breathing difficult, something to do with histamines. This however doesn't, and works so well with chocolate, that we served it at our wedding with cake!