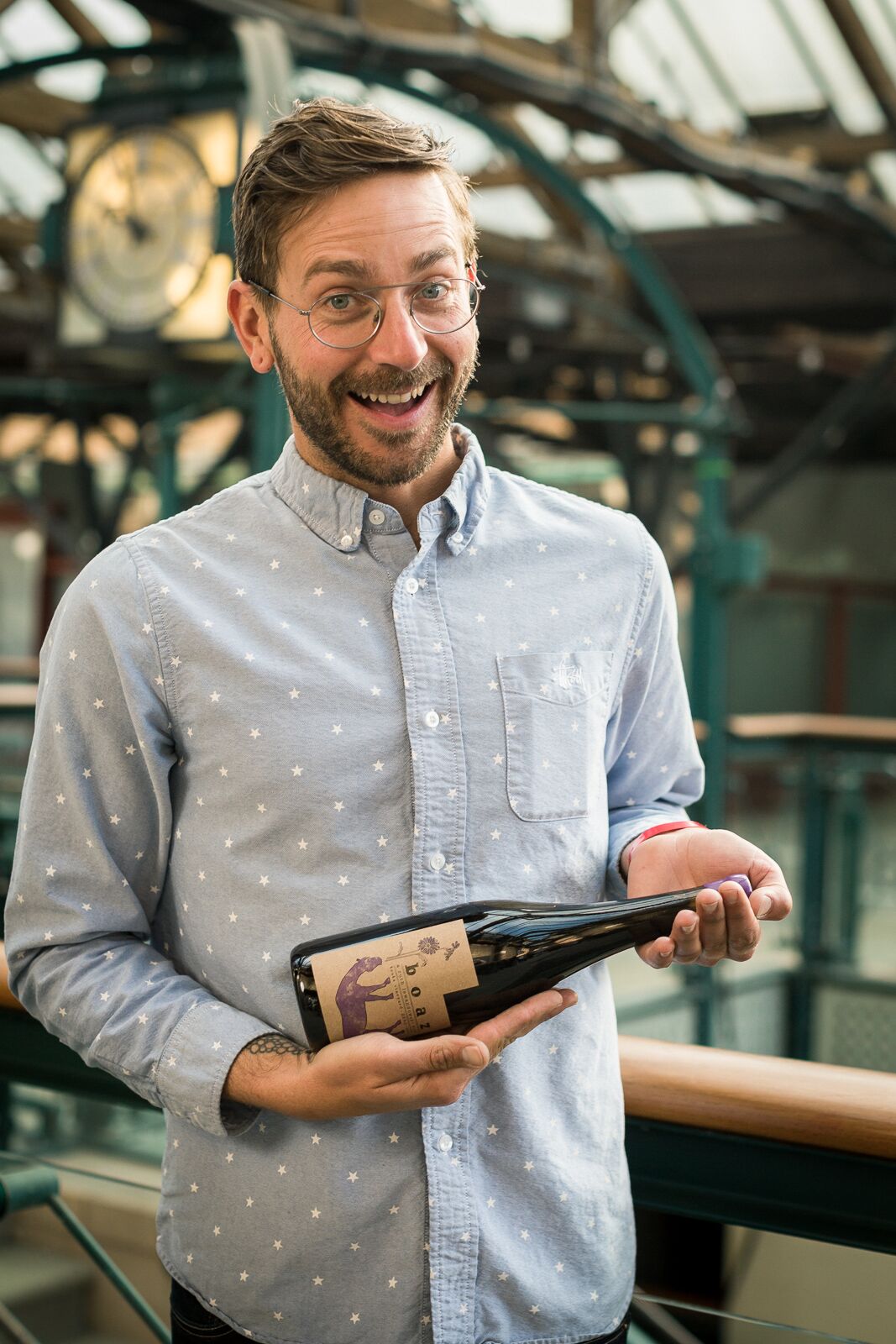 Ruth Lewandowski is a concept more than a living, breathing individual. Born out of the affiliation of Evan Lewandowski's own philosophies of farming and winemaking and one small but very significant text in the Old Testament of the Bible, the book of Ruth (daughter-in-law of Naomi). Evan doesn't believe there to be a deeper, more compelling depiction of the natural cycle of death and redemption than this one short book:
"Nothing that is alive today could be so without something having died first. This is the redemptive nature of the universe, the planet, soils, plants, and ultimately you and I. From the wreckage of death and tragedy at the beginning of the book of Ruth, a young woman finds life, beauty and is able to truly live, not simply in spite of the death, but because the death occurred at all. The regeneration of the life of soils occurs only through organic matter…all completely dead, broken down carbon-based items. A natural fermentation is the building up and dying off of multiple strains of yeast and bacteria, each paving the way for the next strain to take over (and each leaving their altogether unique signatures of flavour, aroma, and textural compounds)."
After working at Binner in Alsace for several years, Evan moved back to Utah to start making his own wine. Using fruit mainly grown at Fox Hill Vineyards and Testa Vineyards in Mendocino county, he used to begin fermentation in California then transport his fermenting juice in a refrigerated truck to his home in Salt Lake City where he would complete the fermentation, ageing, and bottling process. He has since moved back to California to focus on the new vineyard project with Sam Bilbro called Wild Ruth Ranch and to co-farm Fox Hill Vineyard.
When asked to express his viewpoint on organic winemaking, Evan responds: "A winegrower working incessantly in his/her vines, with a mind focused both on the sky above and the soil below, not just the fruit zone, will naturally come to deeply know their vines and their specific place and inevitably seek to eradicate those things that destroy in favour of choosing to support and encourage life.  It must start with these connections in the vineyard. Wine made by these people, the ones earnestly and honestly seeking to know their farms, in the end will be organic wine to me."
Evan works with some amazing vineyards.
Fox Hill is a library of Italianate grapevines culled originally from nurseries, friends, and the odd 'suitcase' cuttings. It's located between Hopland and Ukiah just up from the Russian River on benchland called the Talmage Bench. Uplifted former riverbed, Fox Hill is predominantly sandstone-based – very rocky and pebbly, with a large amount of quartz to trip over as one is weaving one's way in and out of the vine rows that eventually find their way into Mahlon (Arneis), Chilion (Cortese), Feints (glouglou blend), and Rosé (Portuguese red grapes).
Testa Vineyard is superlative ranch is just north of Ukiah in Mendocino County. Outstandingly well farmed and mostly dry grown this is where Evan harvests old vine Carignan, Grenache, and Cabernet Sauvignon off of the fine alluvial sedimentary soils of the Yokayo series to create his meaty yet elegant Catalan-style Boaz each year.
Gibson Ranch is tucked away in an upland valley just east of the town of Hopland in Mendocino.  The section of Grenache Gris that is ultimately destined for the white cuvée, Naomi, was planted around the turn of the 20th century, making it the oldest documented example of the variety in the US.  Massive, burly, often tree-like vines live out their days here basking in the heat of the summers, tended by owner Scot Bilbro (now in organic conversion).  Well drained sedimentary soils, both colluvial and alluvial gravelly loam, make up much of the vineyard land here providing a noticeable mineral lift to the wines.
Cole Ranch is another special place, way up in the hills of Mendocino County between the inland highway 101 corridor and the Anderson Valley heading towards the coast. The smallest AVA in the USA (380 acres, 80 acres planted to vine), and a true monopole. The soil profile is alluvial/colluvial limestone-based loam with complete exposure in a high altitude (425m) upland bowl-type valley. The vineyard is flanked on all sides, shading the vineyard during the bookends of the day.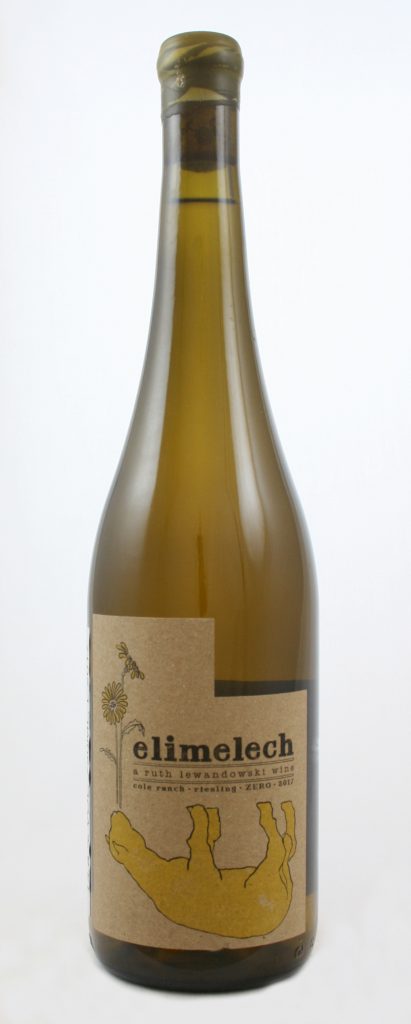 Elimelech is manual harvested Riesling with whole bunches foot- trodden and maceration on the skins for six hours. Fermentation is natural without additives or temperature control, and the wine undergoes full malolactic fermentation, before being matured on the fine lees for seven months in egg-shaped polyethylene tanks and old barrique. No sulphur is added and the wine is neither fined nor filtered.
Both dry and richly textured, this Riesling has notes of golden plum, Asian pear, dry honey and ginger. There is a fascinating play between the phenolics, a tantalising bitterness, a dry botrytis fruit character and natural acidity. One of a kind!
2018 Ruth Lewandowski "Elimelech" Riesling
*
Interested in finding out more about Ruth Lewandowski wines? Contact us directly:
shop@lescaves.co.uk |  sales@lescaves.co.uk | 01483 538820