This is a series profiling the producers on our list who make natural wines. Within this series we will be highlighting some of the extraordinary and rare bottles and vintages that have helped to shape our appreciation of natural wines over the years. Previous posts from our 100 Great Natural Wines series include Austria, Spain, and a hefty chunk of France & Italy, and can be found here. 
We are now in Sicily and more specifically the unique terroir of Etna with its different aspects and variety of volcanic soils – black, basaltic and red sand. Vines are generally above 700 m above sea level, planted closely in the albarello (local bush vine system) on terraces. The revival of the albarello system and the rediscovery of traditional farming and winemaking practices owes a great deal to the I Vigneri project in general and Salvo Foti in particular.
Etna is a magnet now for natural wine vignerons, eager to take advantage of old vines and relishing the extraordinary growing conditions.
Nerello Mascalese and Nerello Cappuccio are both indigenous to Etna. Nerello Mascalese is often referred to as the older or more serious sibling with Cappuccio being sidelined a bit. They are a perfect team – both are late-ripening, high in tannin and acid (a requirement for ageing). Mascalese has thicker skins (thus more tannin) and tends toward the darker end of the fruit spectrum while Cappuccino tends to be a little more intensely perfumed and higher in acidity. The very long growing season yields wines that are finely structured and aromatically complex. The whites are equally noteworthy with Carricante and Grecanico capable of making noble wines.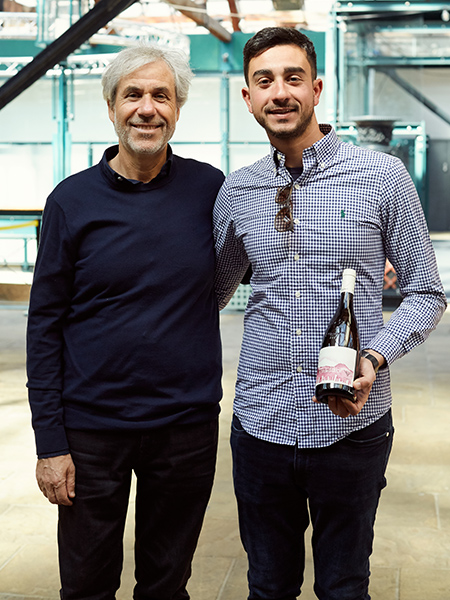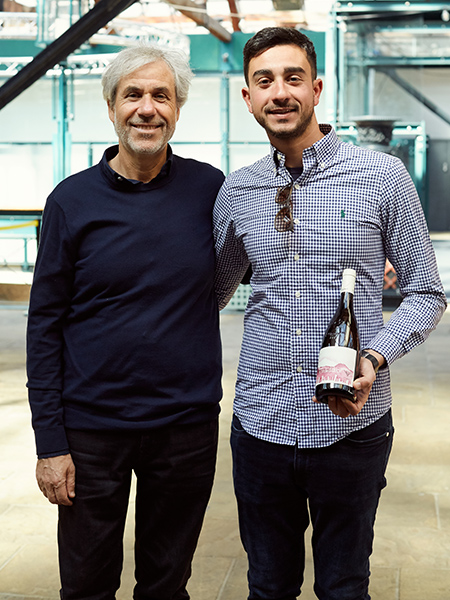 VINUJANCU ~ I VIGNERI, SALVO FOTI
The Albarello fellow
A native of the city of Catania, Salvo studied oenology and began his career in 1981 as a technical and agrarian advisor to some noted estates in eastern Sicily. He continues that work today for estates such as Gulfi, Benanti and Vini Biondi, all of whose wines are universally recognized as among the best in Sicily. But it is still working with and for someone else.  Salvo wanted his own project to really make a wine that sings.
Salvo is the leader of the natural wine movement in this volcanic corner of Sicily. While extreme in some respects (racking and bottling under a lunar cycle), he is a pure spirit of natural viniculture and if you want to understand Sicilian winemaking in the Etna DOC, start with Salvo Foti.
Foti is the organizer and leader of the I Vigneri project, named after a Vintner's Guild founded in 1435 to align the small vineyards in Sicily around the cultivation of the albarello bush vine.
Five hundred plus years later, the intent of the project is the same.
The vines are concentrated at 700 metres altitude on the north side of the volcano near the town of Calderara, although some are higher at over 1,000 metres. Here, the climate is more like the north of Italy than Sicily, winters are harsh and cold, the summers are hot and dry and there can be extreme fluctuations between night and day temperatures. The soils are broken or decomposed lava stone of varying depth mixed with sand. Many of the vines are rehabilitated old vines, some over 100 years-old, planted at 10,000 plants per hectare in albarello, the only system Salvo considers for producing great fruit under the climatic conditions of Etna. All of these factors mean work can only be undertaken by hand or mule in the vineyards.
Because these vines are so old, there is great diversity within the vineyard and different strains of each of the varieties appear. The grapes are the autochthonous Nerello Mascalese and Nerello Cappuccio with Alicante (Grenache) and a smattering of vines referred to as Francisi, because their variety and provenance are unknown as well as Carricante, Grecanico and Minnella Bianco. There is a system of replanting using only massale selection with cuttings from the older vines while maintaining the diversity of plants. Replanting is done in the older vineyards because some of the old vines die, but there are also new, adjacent parcels being planted.
No fertilizers, herbicides or pesticides are used. The grapes are harvested by hand at the end of September until mid-October. Fermentations are done in open vats, without the use of yeast inoculation, enzymes or thermal control (the nights by this time of year are quite cold). Racking and bottling are done under lunar cycle. The wines are bottled with little or no filtration. The wine is fermented in open topped stone containers cut into the volcanic rock.
The wines are like a rustic cheese or dinner at a local inn in some corner of Italy. Like strong country fare, just pulled from the ground, spiced to bring out natural strengths in taste and strong by nature.
I Vigneri (pure Nerello Mascalese) is a pure delight, tonic, juicy and driven, floral and cherry with some fruit sweetness on the nose, coupled with Etna's distinctive spice and some gentle tobacco notes. This is wine of the place…as unencumbered and as representative and as local as it gets. Vinupetra (wine of stone) is a blend of Nerellos and some Francisci from centenarian vines, 70% destemmed grapes, the rest whole, fermented at ambient temperature for a long time. Like the I Vigneri it has great energy, an amalgam of smoky fruit, stone-crunch and bristling acidity.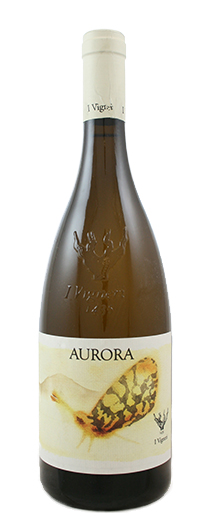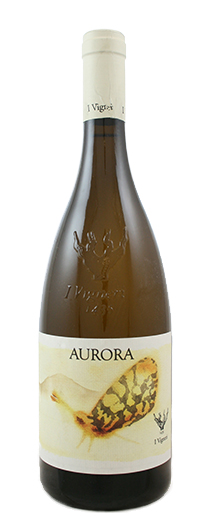 Aurora comes from Milo, in the area of Caselle (Etna east), at 800 m above sea level. The native and special vines are 90% Carricante and 10% Minnella. The vineyard is extended about 1.5 Ha. Plant density and spacing is 1.1m x 1.1 m, traditional inereal goblet training [single vines supported by chestnut posts for each plant], meaning 8,000 vines per hectare. Harvesting and cultivation are carried out by hand. Very fine, subtle and closed. Minerally and almost a little flinty. Citric and slightly mouth-watering, a little chalky and waxy. Tight, green peach and lemon flavours. Fantastic ageworthy stuff that will take on more weight and depth with a couple of years in bottle.
Vigna di Milo is an Etna Superiore wine produced from the Carricante grape in cru vineyard at 950m above sea level. This wine develops aromas reminiscent of ripe apricot and orange blossom, sweet almonds and delicate incense. Fresh yet complex with a wild mixture of sea, volcano, altitude, citrus and flowers.
We go back to a wine that is not made anymore, namely the Vinujancu, from a very particular vineyard in the district of Agro de Bronte (Etna North) at 1,200 metres above sea level (this has been purchased by Eric Narioo and Anna Martens). Here on the volcanic soils grow old bush vines of Carricante alongside Riesling (a particular favourite of Salvo's), Minnella Bianco and Grecanico planted in the Etna albarello system with rows 1 m apart. The pale golden wine had shocking purity and brightness, the searing Riesling providing tension in the blend, the others giving notes of honey and mineral salts.
Why we love this: If ever a wine embodied its amazing terroir, the Vinujancu did, embracing the marine, the volcanic and the mountainous. The cooling acidity of the Riesling though was the real unexpected delight and lifted the wine to another level.
If you like this: La Garagista's Vinu Jancu is a homage to the very special abovementioned vineyard, this wine being made from the hybrid La Crescent vines grown in alpine meadows by Vermont's Lake Champlain. Farming is biodynamic with lots of wild herbs and plants growing between the rows. The wine is then fermented naturally on the skins in glass demi-johns and bottled without filtration or fining. Hazy golden-orange, musky and wonderfully aromatic with notes of wild mint, tarragon, white strawberry, little golden plums and pears, skinsy and grippy, and oh-so-alive. Wildly wonderful.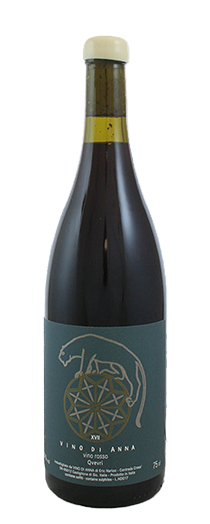 QVEVRI ROSSO ~ VINO DI ANNA
Potty about Nerello
Vino di Anna is a small domain owned and run by Anna Martens and Eric Narioo, high on the north face of Mt Etna, Sicily.  Mount Etna is an incredible place to grow vines. The soils are black, fertile and rich in minerals. Mount Etna is in constant eruption, often sprinkling the vineyards with fresh cinders.  The vineyards are located along terraces at high altitudes (600-1200 metres). The climate is extreme making it both an exciting and challenging place to make natural wine.
The vineyards are farmed organically and tended by hand. The grapes are all hand harvested. The vines are albarello (bush vines) and range in age from 60-100 plus years old. Nerello Mascalese is the principal red grape here accompanied by its usual partner Nerello Cappuccio. The white is a field blend of local grapes, mainly Grecanico and Carricante.  The wines are made with minimal intervention, natural yeasts, no additives, no fining or filtering.  Little or no SO2 is used.
We love their Palmento Rosso, made in their 250 + year old palmento (traditional Etnean wine building) which is predominantly Nerello Mascalese, from 60-100-year-old bush vines coupled with a small amount of Nerello Cappuccio, Alicante (Grenache) and indigenous white grapes (Minella, Catarratto, Insolia). The grapes are hand harvested and 50% of them destemmed by hand, the rest remaining as whole bunches, then they are macerated for four days, being foot trodden several times. The fermenting must is pressed and continues fermenting in stainless steel, used oak casks and Georgian qvevris. After six months on fine lees the wine was bottled the last week of May without fining or filtering.
A wine of the country and the harvest, the Palmento is floral with vibrant cherry and wild strawberry aromas. It is flavoursome, with a fresh acidity and soft, juicy tannins.
The Qvevri Rosso is made from organically grown Nerello Mascalese grapes harvested from old bush vines (60 – 100 years old) located on the northern slopes of Mt Etna, Sicily. Altitudes of the vineyards vary from 800-950 metres above sea level, with the soils being mineral rich, decomposed lava. Small quantities of Nerello Cappuccio and Alicante (Grenache) were included in the field blend. Harvest normally takes place in mid-October.
The grapes are destemmed by hand into several Georgian qvevris (clay vessels) ranging from 800 -1500 litres capacity. These qvevris were handmade in western Georgia by artisan Zaalido Bozhadze, who sourced the clay high in the Caucasus Mountains. The qvevris were buried in the underground wine cellar of "Vino di Anna" in 2014 where they remain permanently.
Fermentation takes place with indigenous yeasts and when finished the qvevris are sealed and the grapes and new wine are left to macerate for a period of two to four months. The macerated grapes are then pressed and combined with the new wine into a single qvevri before a passage of six months in an old wooden cask. The wine is bottled just after summer without fining or filtration and normally without sulphur added. The wine displays dark chewy cherries and savoury notes; the granular tannins firm yet fine, the acidity lifting the ensemble.
In certain vintages, another qvevri wine called Don Alfio, is produced, being a higher altitude single vineyard expression of the two Nerellos.
Why we love this: This red stays between the lines, so to speak. The Nerello Mascalese grape has natural power and tannic strength, but the handling in this wine is sensitive and the qvevri regime just softens the wine without removing any of its character and terroir imprint.
If you like this: Eric and Anna's neighbour, Davide Bentivegna, is a relatively new kid on the Etna block, but is already garnering an excellent reputation. Kaos is 85% Nerello Mascalese and 15% Nerello Cappuccio from the Contrada Marchesa, Passopisciaro on Etna-north, Grapes are harvested in three passes – underripe, ripe and over-ripe. They are macerated separately accordingly. After a natural ambient ferment, the wine ages in 5000-litre chestnut botti for twelve months and is also bottled without fining or filtration. Kaos is smoky with earthy minerality and red cherry and plum on the nose, also throwing out hints of fresh raspberries and even floral notes of rose & violet. Great acidity with a tannic structure and a lingering finish.
Interested in finding more about the wines mentioned? Contact us directly:
shop@lescaves.co.uk |  sales@lescaves.co.uk | 01483 538820
*Note: We are still open for business, doing deliveries, and keen to help everyone with their booze needs in this difficult time. Natural wine lovers can visit our online shop and order online!