May
Sweet May hath come to love us,
Flowers, trees, their blossoms don;
And through the blue heavens above us
The very clouds move on. 
Heinrich Heine
"M'aider"
The fine weather continued into May with a succession of glorious warm sunny days. Despite the grimplications of COVID-19, some of the minor inconveniences in life were steadily being ironed out. Initially, the supermarket delivery systems instituted a queueing system, which involved hanging on your laptop with the knowledge that there were 35,000 people or so who had a prior claim on the dwindling supplies of tinned tomatoes and dried pasta. When you did eventually get to the front of the queue some time past midnight, you were given a date and a time two weeks' hence. Many of the basics would be out of stock.
Slowly, some sort of normality returned, a fortnight became a mere one week, pasta, other than farfalle which was always easily obtained, was available, and I even found a place (on my doorstep as it happened) that sold baking flour and yeast. With wine boxes stacked to the rafters, let the siege commence!
***
Human beings are one step away from despair and happiness in equal measure. As Hamlet said: There is nothing good or bad, only thinking makes it so. Like Hamlet we too wish for blissful ignorance. Adapting to an unfamiliar situation involves embracing new routines until they are second nature and until such a point as the satisfaction of having adapted makes you feel that you are equipped to deal with any further change.
Or here is the definition of Coronacoaster
Noun: The ups and downs of a pandemic. One day you're loving your bubble, doing work outs, baking banana bread and going for long walks, and the next you're crying, drinking gin for breakfast and missing people you don't even like.
The ambient balcony days continued with wall-to-wall Russian novels, punctuated by an occasional stroll through the park. There the trees were heavy with chestnut blossom, there was abundance and colour and joggers panting fit to burst through their facemasks. London was blissfully calm, otherwise.
I began my wine month still in creaky Bordeaux groove, by assaying the remaining three vintages of the Chateau Bel-Air Marquis d'Aligre that we had bought. Hark at him with his Bordelais proclivities!
Determined to elevate this neighbour of Chateau Margaux to the cult status it deserved, I took a shot of the 2000 label with a background of blood-red sunset skies, the staged wine equivalent of U2 Live at Red Rock. We may despise Bordeaux for its moneybags image, for the more than occasional vulgarity of its wines and for the whole corporate approach to winemaking and marketing, but we love it when an odd – very odd – natural cuckoo peeps out of the nest.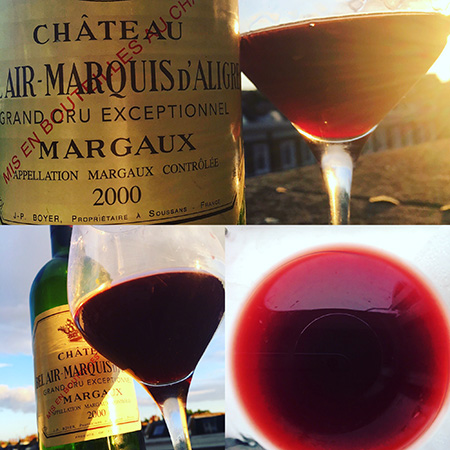 Having honoured the Marquis, and vigneron Pierre Boyer, veteran of some 69 vintages, I reverted the next day to more natural wine fare with a bottle of Tavkveri Rosé from Sister's Wines. Once, I used to drink wall-to-balcony-wall rosé in summer. Nowadays, I consider that most of the wines that I used to enjoy for their frankly watery quality, are so heavily filtered and fined, so sulphured to the nth degree, that they are now an ordeal rather than a pleasure. And colour is irrelevant, not that some of the wines are pink, rather a faded memory of an echo of gris.
Once, as a judge at the Decanter World Wine Awards, I questioned one of my fellow-panellist, a master of wine, as to why they had scored a pink Asti Spumante so highly. (That unfamiliar prickling on your neck is hairs standing on end with horror). She said that she could imagine sitting outside in the garden on a deckchair, quaffing this sugary little number.
Hammocks! I exclaimed. Can you actually imagine yourself doing that? She admitted that she couldn't.
Rosé wines are either milquetoast, metallic and dry, or a bubblegum confection of cold fermentation and strip filtration. And then there is a style increasingly favoured by natural vignerons, which is to blur the boundaries between red and skin contact wines and to leave as much material in the wine so that it is gastronomic and not simply shiny-shiny. We will encounter some of these wines shortly.
***
My first brief virtual contact with the world outside my walls was an interview with Jimmy Smith, of West London Wine School, an Insta video session with the noted wine educator lobbing questions about natural wine and life in lockdown. We were both drinking Kelley Fox Mirabai Pinot Noir (mine fridge-cold), whilst I sweltered in my bedroom cupboard. To explain. Our flat is not large, and my son has taken possession of my former office for his bedroom, leaving me with a cupboard and a shelf on which to put my laptop, or in this case, phone. Just getting near to this cubby-hole involves dragging racks with drying clothes onto the balcony, redistributing the trash that I have thrown in there, so I can lay down my laptop. If it is very sunny (and it was), I have to pull curtains across the balcony windows, otherwise I look like a dark blob on the screen in question Having arranged furniture and lighting to the best of my ability I then sit down and begin to perspire profusely in the airless closet. Your audience with a visibly combusting so-called wine expert has commenced.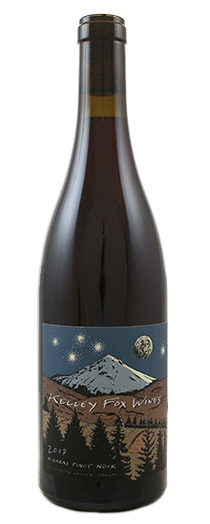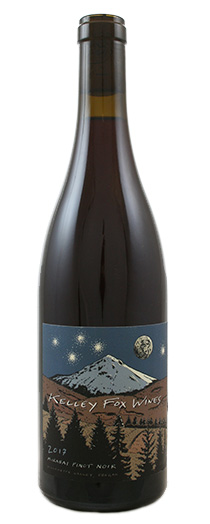 Better to see than be seen. Further unlocking the portals of communication, we began weekly audiences with selected growers, in effect taking a stroll through their vineyards, poking around in their wineries, and generally asking the questions that one never has time to ask during a busy tasting. A few technical teething problems notwithstanding, this turned out to be a very successful, not to mention congenial way of getting together. Our destination was Emilia-Romagna and the estate of La Stoppa, our hosts being Elena Pantaleoni, Giulio Armani (also winemaker at AA Denavola) and Nico Sciackitano, the man with the steady cam. La Stoppa is one of our original natural wine estates, and we have drunk umpteen vintages of the Ageno and Macchiona, whilst Elena has visited us and been a stalwart of The Real Wine Fair. Nico too is a "friend of the family" and Giulio, a more taciturn individual, certainly produces some of the most exciting amber-hued natural wines we have tasted.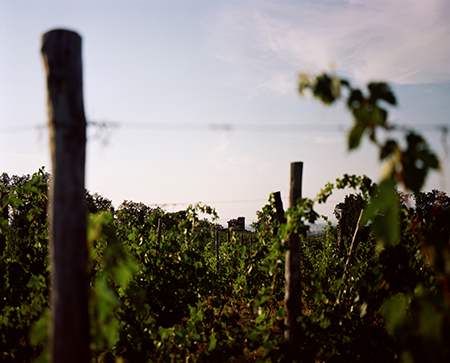 To beguile away the hours of lockdown time many writers, commentators and wine experts have resorted to Zoom for tasting and presenting a form of round table discussion. Robert Joseph invited me to participate in one on natural wine, but I was unable to make that, but he followed it with one for orange wine, which I was able to be a part of. I am not particularly adept at this type of discussion, as I tend to ramble, babble and say something in 100 words, where 10 will do. Dam-busting! I haven't mastered the art of being muted either and that you are only granted an allotted span of time to make your point cogently and clearly. No chance of l'esprit de la Zoom! Being an emotion-surfer, I need to find the wave and then the tongue is untangled and words become ideas.
And in much of your talking, thinking is half murdered.
For thought is a bird of space, that in a cage of works may indeed unfold its wings but cannot fly…
There is not much about orange wine that has not been said or written by Simon Woolf, and since he was the guest attraction, was said again with economy and insight by him. I felt I was there to provide the scarecrow-haired, wild-eyed natural fundamentalism. (How little they know me). Robert was an adept and genial host; perhaps there needed to be a bit more spark from somewhere. It was pretty obvious that there were a couple of sceptics in the Zoom-room, people who, how shall I say, do not have natural wines on their Xmas wish list. Nevertheless, politeness prevailed.
***
There was no let-up in my comfort drinking. Here are some of the many highlights, all of which spent some time en plein air.
Comando G Rozas 1er, Sierra de Gredos
Pretty, oh-so-pretty high-altitude Garnacha. Roses, wild cherries and strawberries crushed with minerals.
SP 68 Bianco, Arianna Occhipinti, Sicily
Lighter in colour and style than previously. A lovely fragrant bouquet of orange blossom, pink grapefruit. Summer with a spring in its step.
Le Jaja du Fred, Anne & JF Ganevat
From Fred Cossard's vineyards in Burgundy. Pinot with a firm spine.
Les Chonchons, Anne & JF Ganevat, Jura
Poulsard/Ploussard right on the point.
Kopin, Anne & JF Ganevat
Chardonnay from Jura meets Chardonnay from Macon meets Riesling from Alsace. Somehow these friends embrace each other. The wine does what it says on the label.
Pierre Frick Pinot Noir Strangenberg, Alsace
A bristling sans soufre Pinot from Jean-Pierre Frick. Raspberries and redcurrants, a hint of almond, saline finish.
Elimelech Riesling, Ruth Lewandowski Wines
So crazy it's brilliant. Funky but easy drinking, with notes of Asian pear, earthy tones & nice balance of acidity. Both dry and richly textured. There's a bit of everything here including some dry botrytis.
A Fleur du Peau, Clos du Gravillas, Languedoc
White flowers, pink grapefruit, orange, wild herbs – garrigue-gold.
Or Norm, Les Cailloux du Paradis, Loire
Extraordinary Sauvignon with some skin-contact and oxidative notes.
Domaine Maupertuis Pink Bulles Pet Nat, Auvergne
Brilliant Pet Nat rosé from Gamay d'Auvergne. Note: this was probably our fastest-selling wine ever from a standing start. 150 cases winked, you blinked and they were gone.
Sepp Muster Graf Sauvignon, Styria
The Styrian master of Sauvignon. The Graf is tightly-wound, revealing glimmers of wild herbs and currant fruit, and packing in the chalky minerals.
Domaine Maupertuis Neyrou Plage, Aveyron
A brilliant mash-up of two cuvées in this vintage. Explosively juicy yet seriously inky.
Riesling Schieferberg, Domaine de l'Achillee, Alsace
From "the mountain of schists", a noble Riesling of flinty definition and great salinity.
Fontanasanta Nosiola, Foradori, Trentino
A reserved wine that spends many months on skins in amphora and slowly reveals its secrets. Very classy.
Laski Rizling Zorjan, Stajerska, Slovenia
From the 2013 vintage a wine that seems to have the capacity to live forever. Enveloping peachy, lanolin-textured fruit. Dive in and lose oneself.
Domaine Ganevat Grandes Teppes Pinot Noir
New Ganevat domaine cuvee from PN vines on French rootstock. Glorious perfume and fine structure.
Kelley Fox Maresh Vineyard Pinot Gris, Dundee Hills, Oregon
Utterly bonny wine – not really a rosé, despite its vivid colour. The watermelon and wild strawberry fruit are cooling, the lingering herbs and tannins a delight.
AA Zidarich Carso Vitovska, Friuli
This wine seems to get more amber every time I try it. And better too! Aromas of small golden plums and pears then a whack of ginger and white pepper.
Macon-Cruzille Manganite, Clos des Vignes du Maynes
Old vines Gamay scrunched into vice-like minerality.
Andres Tscheppe Green Dragonfly, Styria, Austria
The nose of this wine is ridiculous. Balsamic, gunflint, smoky with pepper, herbs and flowers in the background. It moves so much over a period of time. A great Sauvignon, a great wine.
To be continued…
*
Interested in finding more about the wines mentioned? Contact us directly:
shop@lescaves.co.uk |  sales@lescaves.co.uk | 01483 538820
*Note: We are still open for business, doing deliveries, and keen to help everyone with their booze needs in this difficult time. Natural wine lovers can visit our online shop and order online!