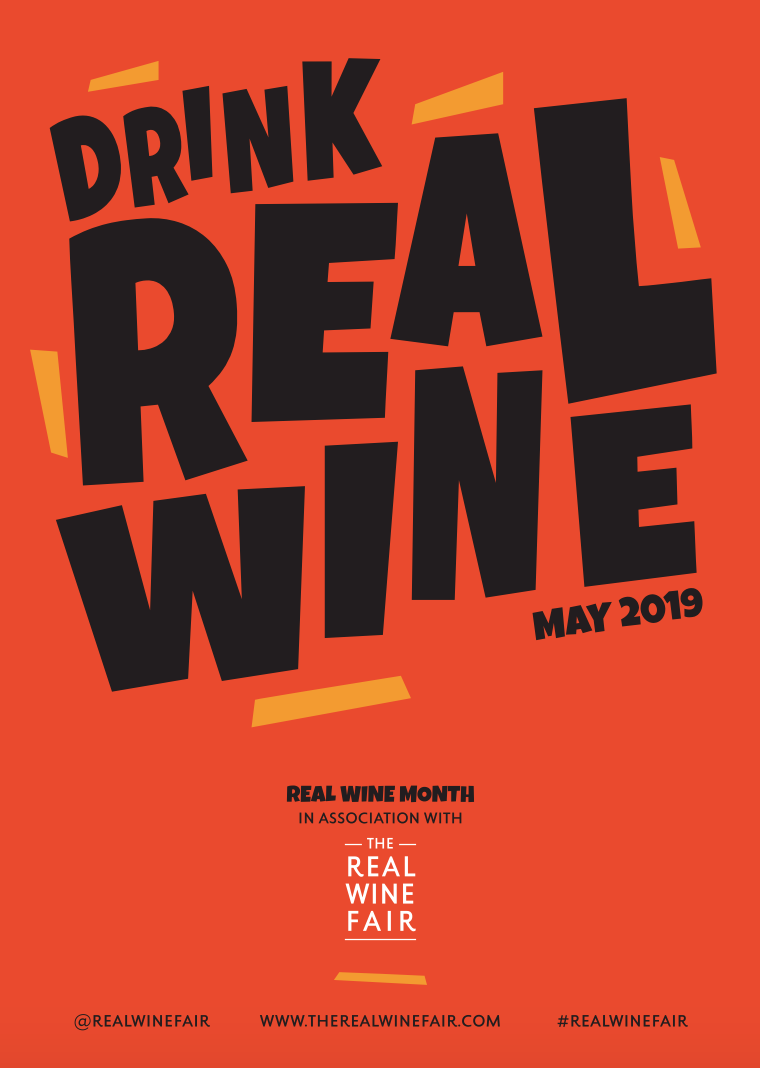 Every year, I am kindly invited by Heather and Simon of Solent Cellarto do a tasting masterclass at their cosy wine shop in Lymington in conjunction with Real Wine Month. This year I wanted to nail a particular theme and the idea of demonstrating the potential of so-called unloved varieties sprang to mind, the varieties that most effectively release their potential through hands-on farming and natural winemaking.
Here is David Crossley's—whose Wide World of Wine blog is one of the best-written, best researched and most sympatico wine blogs out there—informed take on the tasting: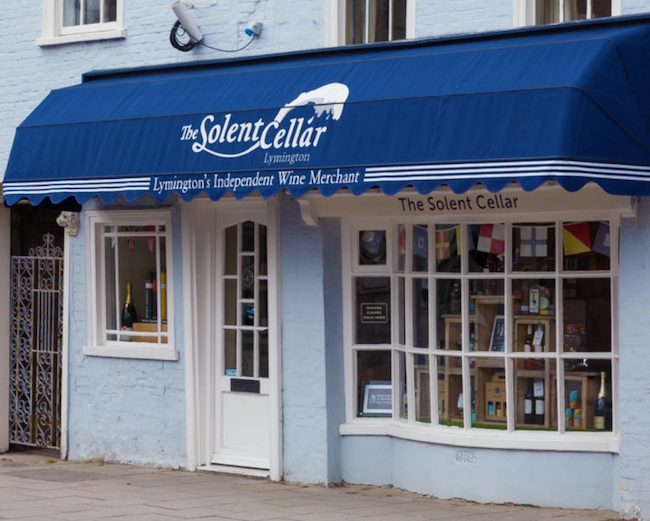 And here are my thoughts:
I was thumbing through an old battered copy of Jancis Robinson's Vines, Grapes and Wines the other day. It was my earliest reference book, and I used to riffle through its learned pages to learn about the characteristics and qualities of the major (and minor) varieties. An aristocratic piece of work where certain grape varieties appeared to be entitled to noble status: Chardonnay, Riesling, Cabernet Sauvignon, Merlot, Pinot Noir, Syrah, Nebbiolo… at the back of the book, a lengthy list of minor grapes was featured, with the occasional dismissive barb concerning their potential quality. As a lover of recondite things, and an invariable supporter of underdogs, I was intrigued by the shrugging off of the lesser known. At the time, I accepted such grape hierarchies, now I love that humble varieties can be nurtured to beautiful outcomes.
Over the years, Les Caves has championed the autochthone, the indigenous and often unfashionable varieties, that have all but disappeared as more fashionable international grapes have been installed in their place. More recently, historical/traditional varieties have come back into vogue; they are, after all, a convincing assertion of regional identity. Our list features no fewer than 280 grapes, either singly or in blends, which sounds quite a lot, but is barely 3% of the extant varieties.
Over the years, Les Caves has championed the autochthone, the indigenous and often unfashionable varieties, that have all but disappeared as more fashionable international grapes have been installed in their place.
My contention, however, has always been that it is not the grape variety per se that is the main determinant of quality, but the unique combination of terroir, farming and attention to detail in winemaking that elevates any grape variety – or blend – into a wine worthy of being called noble.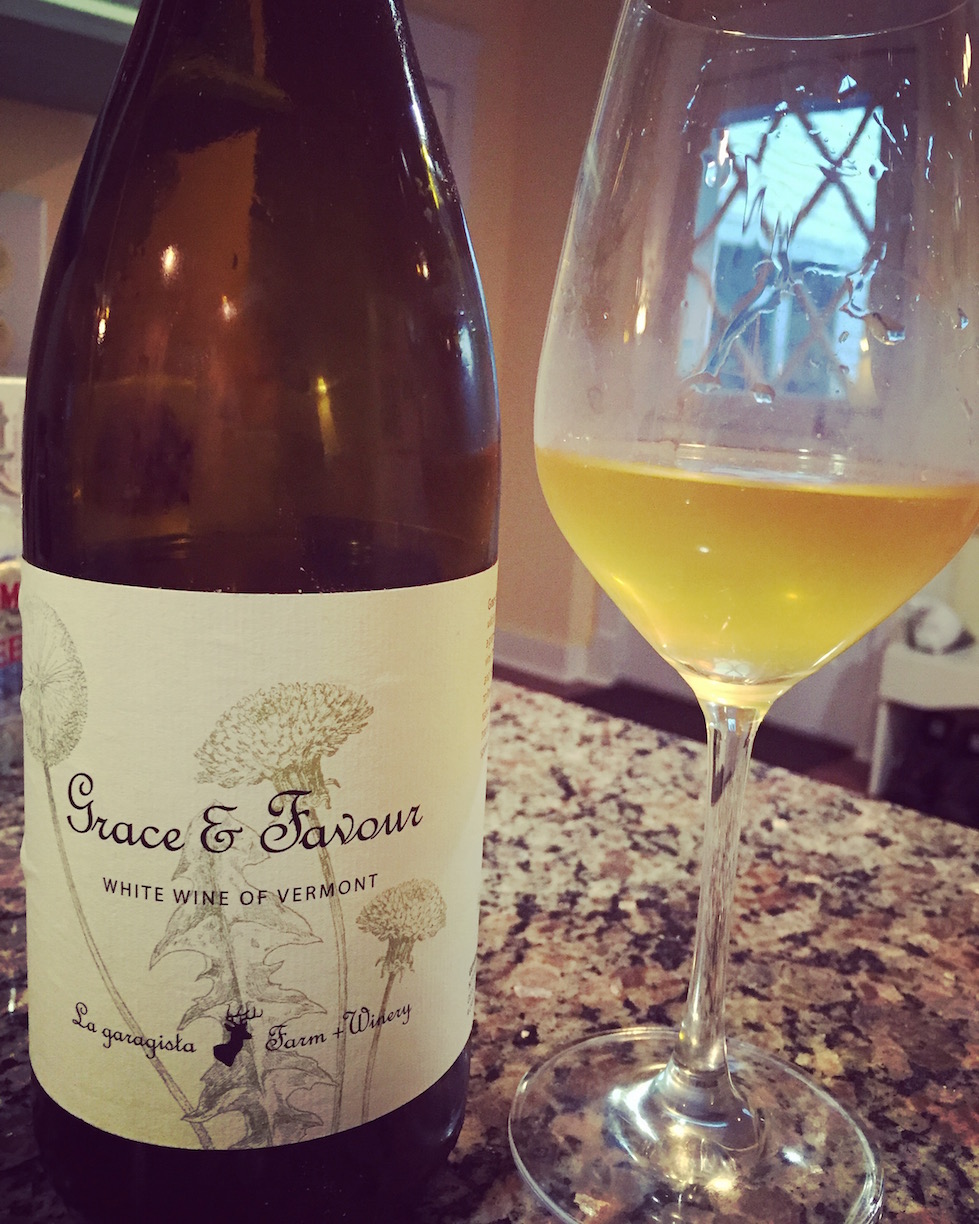 So, what's in an unfashionable grape? Deirdre and Caleb (La Garagista Farm and Winery in Vermont) work with hybrids developed by the University of Minnesota to resist the extreme alpine conditions in the north east region of the US. Lineage may not be noble, but Deirdre and Caleb's approach shows the value of biodynamics when it is practised with intuitive understanding. They have a sense of the vineyard as a whole, and a sense of the vines in particular. With their busy schedules and given the distances they need to travel the vineyards need to have healthy eco-systems and build up resistance to disease and their canny adaptation of the biodynamic remedies helps them to achieve this objective. At present, the vines produce give pitifully small yields, but the quality is sublime, and when you taste the wines from say, La Crescent and Frontenac Gris, you may start to question the traditional hierarchy of noble grapes. The parents of these varieties are Muscat d'Ambourg and Aramon, amongst others. So what? Isn't quality really the result of responsive farming and interesting terroir? That's a rhetorical question, by the way.
It is not the grape variety per se that is the main determinant of quality, but the unique combination of terroir, farming and attention to detail in winemaking that elevates any grape variety – or blend – into a wine worthy of being called noble.
Several regions throughout the world have spawned their own local grape archivists. In Gaillac, for example, celebrated vigneron Robert Plageoles notably grubbed up his Sauvignon Blanc vines a few years ago, replanting with various types of Mauzac (vert, rose & noir) as well as the indigenous Prunelart, Ondenc, Muscadelle, Duras and Braucol. The wines made from these varieties were (and are) not necessarily commercial, but then that was hardly his overriding concern. Plageoles was reacting to the fact that a region, rich in vinicultural heritage, that has been growing grapes since Roman times, had been virtually colonised by a single variety. Each grape variety that puts down roots restores the natural diversity.
Rare birds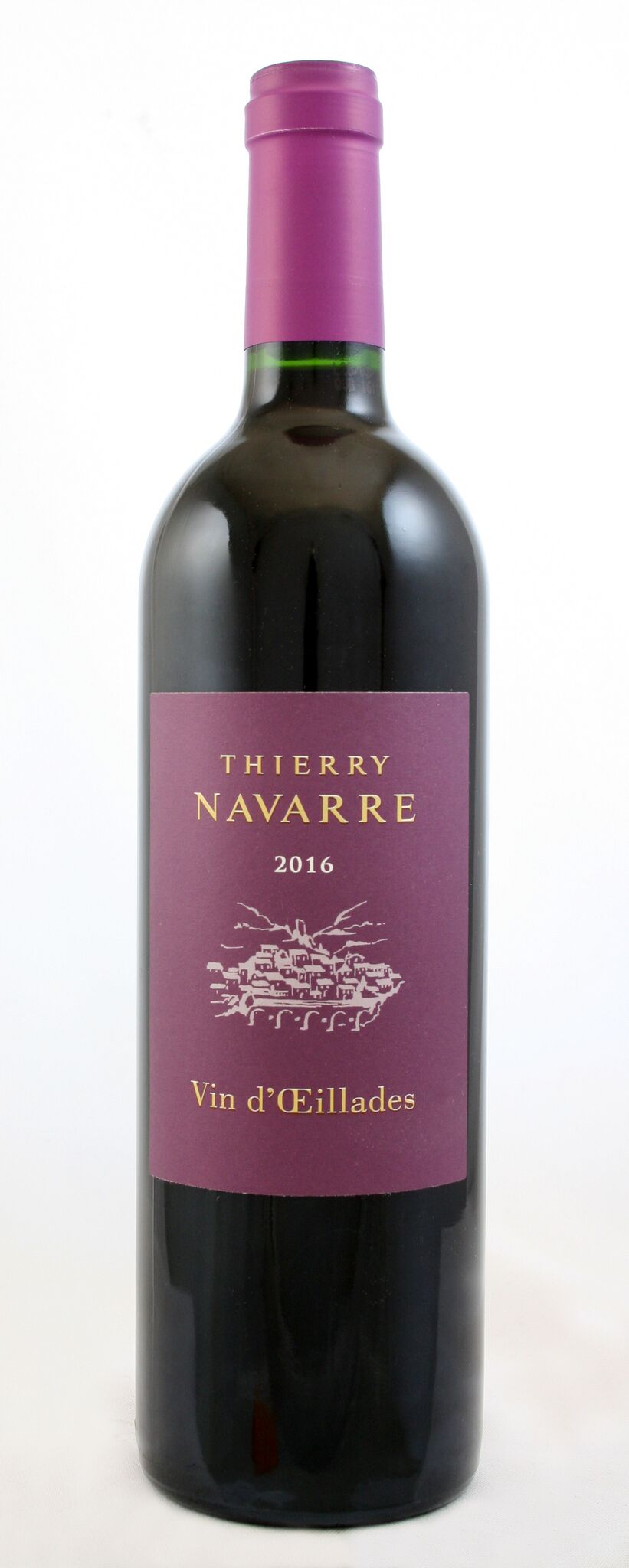 Thierry Navarre, meanwhile, has resurrected the forgotten Oeillades and the equally henstoothsome Ribeyrenc (also known as Aspiran) in his beautiful, organically-farmed vineyards in Roquebrun in southern France. He describes these as les cepages oublies. Over in the forests of the Sologne, arch-terroirist and rule-flouter extraordinaire Claude Courtois works with historic Gascon, Romorantin and Menu Pineau, but also composes secret field blends in his cuvées called Racines and Nacarat. If you ask which outlawed varieties might feature in these particular wines you will be met with the deadest of dead bats, for grape patrimony is not always about teasing out and isolating the individual varieties but using them in conjunction with others to express a certain inalienable truth about the terroir.
The Tasting
Melon de Bourgogne is better known as Muscadet and is the dominant grape of the area around Nantes on the coast of Brittany, where the Loire meets the Atlantic Ocean. Muscadet has such a bracing sea tang, and such an affinity for the shellfish of the Breton coast – especially the superlative Belon oysters of the region – that it may come as a surprise that the Melon de Bourgogne is a relatively recent arrival, and its dominance in the region was the result of one terrible winter.
The Melon has a long history but not all in one place. As the name would imply, the variety originated in Burgundy but was removed from the vineyards there in the 16th century, as other varieties proved more successful in that climate. However, the ability of the vines to withstand frost made it attractive to winemakers in Anjou, where it was also eventually edged out by other varieties.
At the same time, it caught the attention of Dutch distillers further downstream, who needed large quantities of wine with which to make brandy. The Dutch started planting Melon in vineyards near Nantes, the most convenient port from which to ship the wine to Holland, in the 17th century. At the time the area was planted primarily with red grapes but when the worst winter in recorded history devastated the vineyards in 1709, causing barrels to burst in the cellars and even freezing the coastal waters, the Melon was one of two varieties to survive and it has dominated the region ever since.
Although it was originally a rather neutral wine, Muscadet producers have refined their techniques in order to make wines with their own distinctive attributes. In particular, the wine can be designated as Muscadet Sur Lie, indicating that it has been left on the lees for the winter between fermentation in autumn and bottling in spring. This allows the wine to develop a fuller flavour and a slight prickliness that gives the wine additional freshness.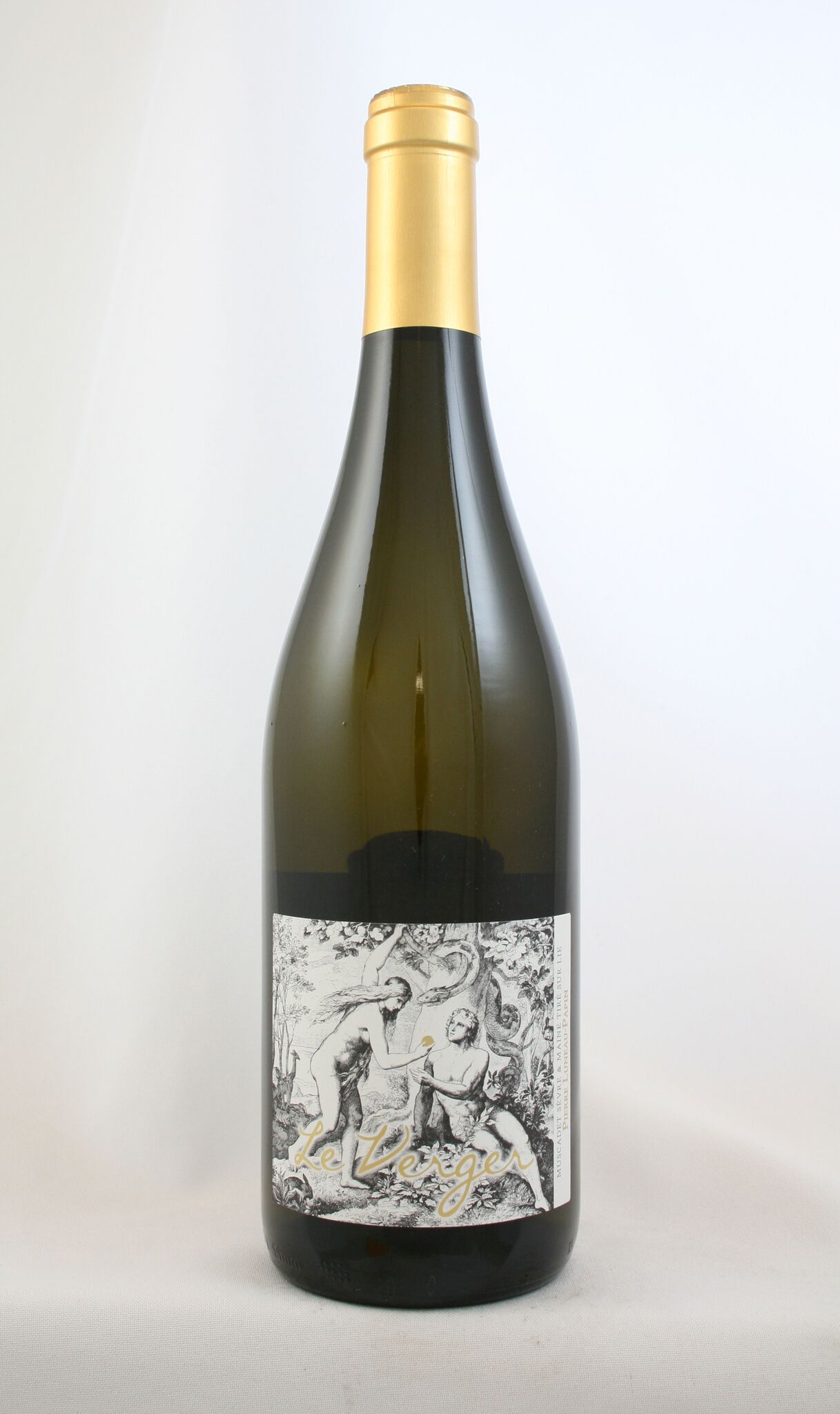 We have a melange of Melons. Pierre Luneau specialises in quality Melon that is a far cry from la lavasse served up in many bars. The domaine ages some of its cuvees like reservas to show the potential of the variety.
Today, we were tasting a wine from Marc Pesnot called Domaine de la Senechalière Miss Terre.
Marc's domaine comprises approximately 13 hectares of vines, mostly Melon de Bourgogne in Saint-Julien-de-Concelles (where beurre blanc was supposedly invented). Soils are schistous, and many of the vines well over 50 years of age; for Miss Terre the vines are up to 80 years old.
Marc works organically, labouring the soil and opting for natural solutions, essential oils, herbal teas and copper treatments over synthetic products. Manual harvest with very low yields to ensure best quality grapes. These methods are already unusual for the region where conventional farming and mechanical harvesting (with high yields) are the norm.
Our list features no fewer than 280 grapes, either singly or in blends, which sounds quite a lot, but is barely 3% of the extant varieties.
Such hands-on organic farming is the precursor for natural work in the winery. The ferment is with indigenous yeasts (again very unusual for Muscadet) in fibreglass lined tanks and takes a very long time. The wine is left in contact with its lees until the spring. Almost uniquely the malolactic is not blocked by sulphur addition and completes (this is not allowed in appellation so the wine must be vin de France). No finings, no chaptalisation, no acidification and only a very small amount sulphur added before bottling. As a consequenc,e the has lower acidity than one might expect from Melon, as indicated on the label where Marc has written "Ce vin est sec, mais pas acide".
Scents of pear and citrus pith, alongside elements of white pepper and also a very faint seam of bright, perfumed almond. The palate is quite exhilarating, with a deep texture, sherbetty minerality and a rich, flavoursome substance. If you are looking for aromatic and cold ferment ripe citrus, you came to the wrong Melon.
Marc sells the large majority of his production to Japan, where they know a thing or two about natural wine.
A stirring tale of the lees. And Muscadet (not Muscadet) meets Saint Malo(lactic).
Another Burgundian mal-aimé is the ever-so-'umble Aligoté.
I am greatly obliged, and I should like it of all things, I assure you; but I am far too umble. There are people enough to tread upon me in my lowly state, without my doing outrage to their feelings by possessing learning. Learning ain't for me. A person like myself had better not aspire. If he is to get on in life, he must get on umbly.
I don't see Aligoté as a passive aggressive grape variety demanding of our attention or approval, but rather as yet another example of how any variety that is carefully farmed and planted on interesting terroir has the capacity to produce very good and occasionally sublime wines. Of course, to begin, one has to unpick a few preconceptions and throw a bucket of cold Chardonnay over the patrician critical judgement that asseverates that Aligoté is a lowly grape, born on the wrong side of the tracks.
Here is how Wiki damns the variety with a variety of the faintest of…damns:
Aligoté (which according to DNA fingerprinting is a crossing of Pinot Noir and Gouais Blanc) is used to produce a varietal white wine, and is sometimes included in the blend of Burgundian sparkling wine known as Cremant de Bourgogne. Traditionally, the cocktail kir (also known as vin blanc cassis in French) is made by adding cassis to an Aligoté wine. Aligoté adds acidity and structure to other varieties when blended. The grape is often blended with Sacy to complement its acidity.  
Oh yes, we're only here for the kir – sub royale.
This caricature of an acidic grape is more to do the propensity of a majority of wine growers to farm chemically, pick too early and harvest mechanically with resulting high yields (and diluted flavours). The same criticism might be levied at any other grape from a vineyard that has been maltreated (one thinks of lean, green and mean Sauvignon and under-ripe Chardonnay).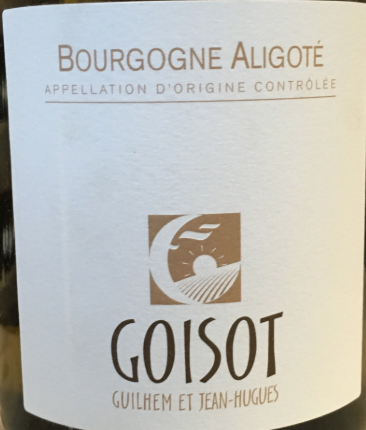 Take the Goisots. They are perfectionists and this shows in their wine-making. They believe in the primacy of terroir and harvest as late as possible to maximise the potential of the grapes. The domaine has existed since the 15th century and Jean-Hugues started working on the wines at the age of sixteen. The Goisots firmly believe that great wine begins in the vineyard and have worked in organic viticulture since 1993 to protect the soil and nourish the vines. No fertilisers, insecticides or weed-killers are used; wild or natural yeasts are encouraged. The Goisot estate is now worked biodynamically and is certified by Demeter. For the last few years they have decided to increase their plantation density in order to decrease the vigour of the vines and to promote competition between the plants.
Akin to Chablis, the vineyards of this part of Auxerre possess many types of calcareous clay soils including Jurassic, Portlandian and Cretaceous.
The Goisots harvest their Bourgogne-Aligoté at the end of September into early October and fully destem the grapes before a slow pneumatic pressing. The fermentation is long with a temperature of 25° for the first part to preserve the expression of the terroir. There is a full malolactic conversion and the wine is matured in tank on its fine lees. The Aligoté has a fresh, candied bouquet with freshly sliced pear and mint aromas that are well defined. The palate is fresh and crisp with a slightly waxy texture on the finish and a dab of shaved ginger.
Sylvaner is an ancient variety that has long been grown in Central Europe and originated probably in Transylvania. Sylvaner – Transylvania – surely not? In Germany, it is best known as a component of Liebfraumilch and production boomed in the 1970s to the detriment of quality, but it has long enjoyed a better reputation in Franconia than in other German wine regions. DNA fingerprinting has revealed it to be a cross between Traminer and the variety Österreichisch-Weiß (meaning "Austrian White").
A lot of Sylvaner was planted in Germany and Alsace after the Second World War, reaching 30% and 25% respectively of total vineyard area in the 1960s – 1970s. It was Germany's most grown variety until it was overtaken by Muller-Thurgau around 1970. Much of the German crop was blended into Liebfraumilch but overproduction ruined its reputation, and changing tastes led to many vines being grubbed up. However, in Franconia, where Liebfraumilch may not be produced and which primarily stuck to dry white wines in the decades when most other German regions produced semi-sweet wines, Silvaner has kept its popularity.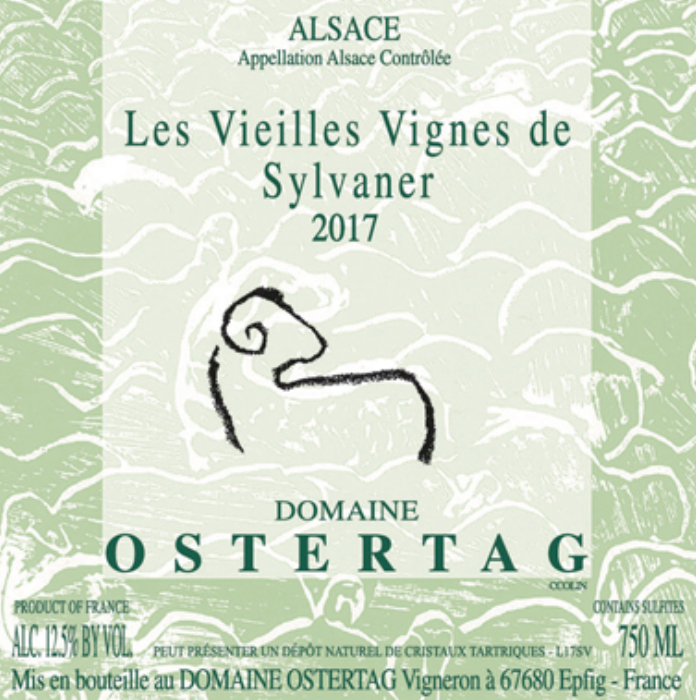 More recently there has been a revival in Alsace based on low yields from good vineyard sites, with formal recognition in 2006 as Zotzenburg Sylvaner became the first to be designated an Alsace Grand Cru. There was a time that André Ostertag's Sylvaner Vieilles Vignes was on virtually every significant wine list in London. In fact, it was to wine lists what Frampton Comes Alive was to record collections in the late 70s.
And then there is Jean-Pierre Frick and his Sylvaner Bergweingarten.
Domaine Pierre Frick has been handed down throughout the family for twelve generations and now covers 12 ha of vineyards. It is managed by Jean-Pierre and Chantal Frick, and their son Thomas Frick.
At the forefront of the biodynamic movement Jean-Pierre Frick makes wines that are scrupulously natural. Frick converted in 1981 after having already turned to organics in 1970. Altogether he farms 12 hectares of vineyards, in several plots, a third of which is rented. Wines are fermented solely with indigenous yeasts and there is no acidification or chaptalisation. Each year, a few of the cuvées are made without any sulphur dioxide additions.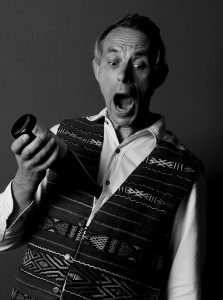 From promoting biodiversity in the vineyard to hand harvesting all the grapes to using little and even no sulphur during the winemaking to ageing in large old oak casks, Jean-Pierre aspires to capture the essence of the grape and also the flavour of the terroir.
Various biodynamic preparations are applied according to the cosmic rhythms of the Maria Thun calendar (this is the guide that most biodynamic growers use to help them do things at the right time, from vineyard work to racking to bottling). 10–15 tons/hectare of compost are spread every five years or so to maintain soil fertility.
Harvest is manual with whole-bunch pressing and the juice is left to settle overnight. Fermentation is slow and ambient with indigenous yeasts after which the wine is matured in oak barrels for 9 months. Since 1998 there has been no chaptalisation. No filtration; no fining and minimal addition of sulphur complete the picture.
The wine itself is extraordinary. Made oxidatively, it shows a rich nutty quality surrounding the spicy-pulpy autumnal fruit flavours. There's an earthy-vegetal quality too, churned spiced butter from the lees-contact, sweetness (some residual sugar and dry botrytis notes). For all this, Jean-Pierre would prefer that we assess the wine intuitively, feel where it is coming from, describe its "shape" and sensation rather than deconstruct it by means of analytical tasting notes or compartmentalise by comparing it to a paradigm of wine correctness.
Sylvaner – yes. Biodynamics – yes. Jean-Pierre Frick – most certainly.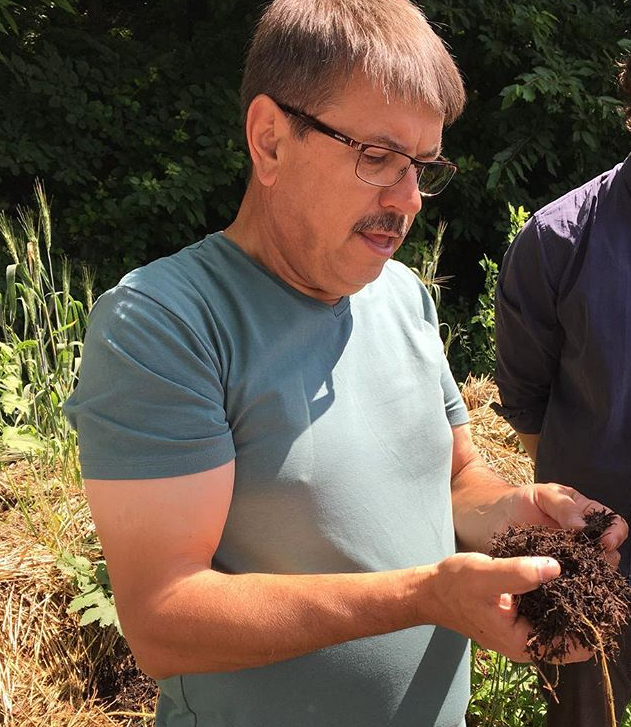 Thence to Zorjan Dolium.
Zorjan is located in the hilly Tinjska Gora area of Slovenian Styria – this guy is virtually off the google search map, which, when one considers the quality and originality of the wines, is very surprising. Božidar Zorjan's philosophy is that there is a sacred connection between land, animals, man and nature. He does not use any chemicals, his sheep have names and come running when he calls, and their only job is to fertilise the vineyard. He believes that animals belong on the land rather than in the stables– they are as free-roaming physicians, mapping and monitoring the rhythms of nature.
The farm itself lies on the southern slopes of Pohorje, where there is a strong bond with Ži?e monastery. Ži?e monastery is an important part of European culture and history and is intimately connected with the place and people. More than a thousand years old history of the Carthusians ended in 1782, when Emperor Joseph II, in the spirit of enlightenment reforms in Europe, ordained to close down leading Carthusian monasteries which had large estates. Thus, vineyards spread out over Pohorje region from Slovenske Konjice to Maribor, where they also had stocked cellars for storing wine and residing. After the closure of the monastery, the clergy sold its land and buildings. Zorjan's ancestors bought a little land and a small cellar for wine storage, an original part of which is still preserved. The rich tradition of viticulture binds this family to continue production of natural wines with a spirit, body and soul.
Božidar Zorjan focuses on reanimating the fertility of the soils each year, by ensuring that there is a range of biodynamic preparations, which are used to create composts and sprays. The cycle of continual decomposition and restoring of life is observed and encouraged. The location of the farm is exceptional, the soils rich in minerals, such as tonalite rock, which retains moisture throughout the year, the unique green marble ?izlakit, white marble, which was already used by the Romans in this area, as well as traces of gold and other elements that all contribute to the character of the wines. Today Bozidar cultivates 4 hectares of vineyard in addition to 3 hectares of high stem orchards. The circuit is completed with mini sheep, which live all year-round in the vineyards. The carefully harvested grapes are always macerated, according to biodynamic principles, so life continues.
A former police inspector, and as far removed from the woolly jumper brigade as you can imagine, Božidar speaks at great length and with great erudition about the philosophies underpinning biodynamics. He reminded us that Steiner himself was a scientist rather than a farmer, although he was to invoke and then codify age-old farming practices based on observations of natural phenomena. Biodynamics, I suppose, looks all around by looking down (at the soil, at the farm an organism, at the human being at the apex of the farming activity, as it were, and at nature – and the earth – in a universal holding pattern. At the local organic level, there can be no synthetic chemicals or mechanical irrigation, anything which diminishes, dilutes or disrupts the natural order. A true biodynamic farm must also grow a variety of fruits and vegetables, and there should be animals, either domestic or wild, to keep this miniature ecosystem in check A biodynamic farmer is one who listens and learns, takes his or her cue from the surroundings, ritually observes and works with rhythms of nature.
We are taken into a room dedicated to biodynamic preps sans phones. Yarrow, chamomile, valerian, dandelion blossoms and are being dried on wooden trays alongside beans, other plants, extracts (oak bark powder, for example) and dried vegetables are suspended from beams and racks. Nothing is wasted; everything is done for a reason.
Delving deep into old historical texts Božidar has developed a "beyond-Steiner" holistic philosophy. What makes it attractive is how it incorporates every aspect of natural life into a single vision; it improves the quality of farming by putting the human into the natural equation.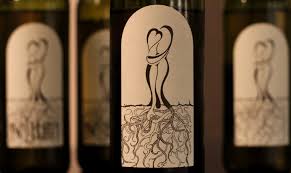 And so to the wines. They fill the glass in every sense, dense unfiltered liquid. They radiate warmth (and not just because of the temperature they are being served at).
The Dolium is 100% whole cluster Muskat Ottonel with the whole fruit going into the amphora (juice, skins and stems) for six months. The wine is then decanted off the marc and then remains in amphora for another six months, until the next harvest, when it is transferred into wooden barrels for yet another 12 months. This is a sensational amber/orange wine, at once hedonistic yet with a powerful deep-rooted sense of place. A living wine that changes by the minute. Today, it revealed a beautiful bronze colour and the merest suggestion of golden peach. Like all the Zorjan wines there is an earthiness, a rich textural component, and leesy spice. The longer it is exposed to air the more focused it becomes. Another example of how a wine lives and breathes and may be beautiful and original because of the way that it is raised. Muskat Ottonel ain't got much to do with it.
The response to this wine was gratifying. Times-they-are-a-changing.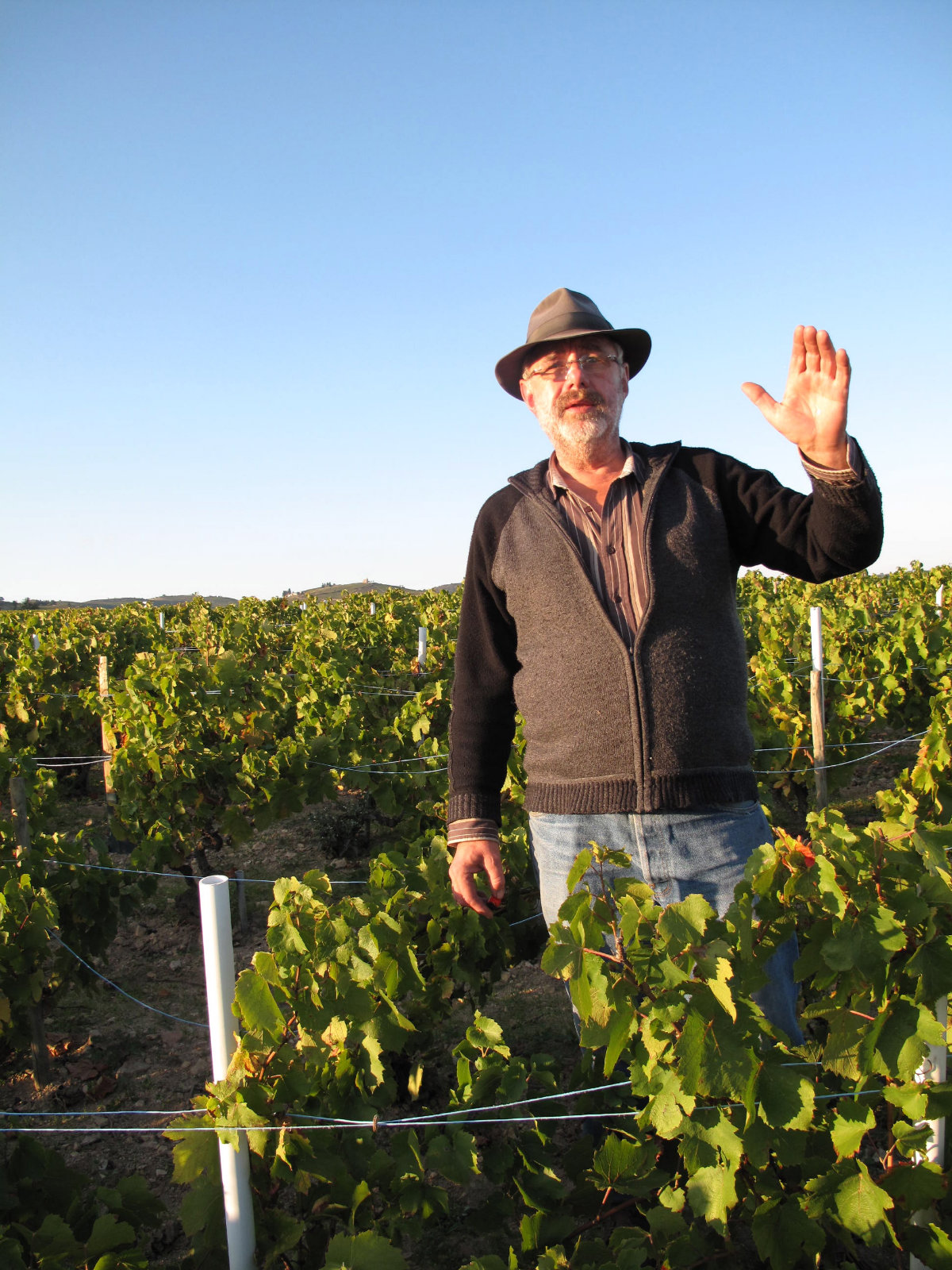 As for historically-bullied Gamay, consolidating its reputation has taken considerably longer. Here a little history is relevant to understand the lack of snob-appeal of this variety. The Gamay grape is thought to be a mutant of the Pinot Noir, which first appeared in the village of Gamay, south of Beaune, in the 1360s. In contrast to the Pinot Noir variety, Gamay ripened two weeks earlier and was less difficult to cultivate. It also produced a strong, fruitier wine in a much larger abundance. In July 1395, the Duke of Burgundy, Philippe the Bold, outlawed the cultivation of Gamay as being "a very bad and disloyal plant" due in part to the variety occupying land that could be used for the more "elegant" Pinot Noir. 60 years later, Philippe the Good, issued another edict against Gamay in which he stated the reasoning for the ban is that "The Dukes of Burgundy are known as the lords of the best wines in Christendom. We will maintain our reputation". The edicts had the effect of pushing Gamay plantings southward, out of the main region of Burgundy and into the granite-based soils of Beaujolais where the grape thrived.
Gamay became a special over-cropper during the mass-production of Beaujolais Nouveau in the 1970s & 1980s. The outcome? Yeast-cultured, sulphur-heavy bubblegum juice with that bore little relation to wine and consequently badly undermined the reputation of the entire region. Growers such as Marcel Lapierre, Jean Foillard and George Descombes understood the true nature and potential of the grape, and began to make better wines accordingly, and they in turn influenced a whole new generation.
Once upon a time, dear reader, Les Vignes du Maynes (planted originally in the 10th century) belonged to the monks of the Cluny abbey and subsequently became the property of the powerful Comtes de Montrevel (1557).
Fast forward a few centuries and Pierre Guillot takes over the domaine and starts practising organic farming and vinification with conviction and dynamism ever since, respecting both the consumer and nature. Today, the Domaine des Vignes du Maynes comprises about 6.5 hectares, and Julien Guillot is at the helm. Facing due east, the vines benefit from the rising sun. They grow on a terroir of a clay and limestone mixture. Avoidance of weedkiller and modest yields characterize these authentic wines produced from Pinot Noir, Gamay and Chardonnay. From the time the grapes are picked by hand to the time the wines are bottled neither additives nor SO2 are used.
The pressing operation is slow, carried out on wooden wine presses dating from 1895. Fermentation takes the form of carbonic maceration over a period of ten days (Jules-Chauvet method).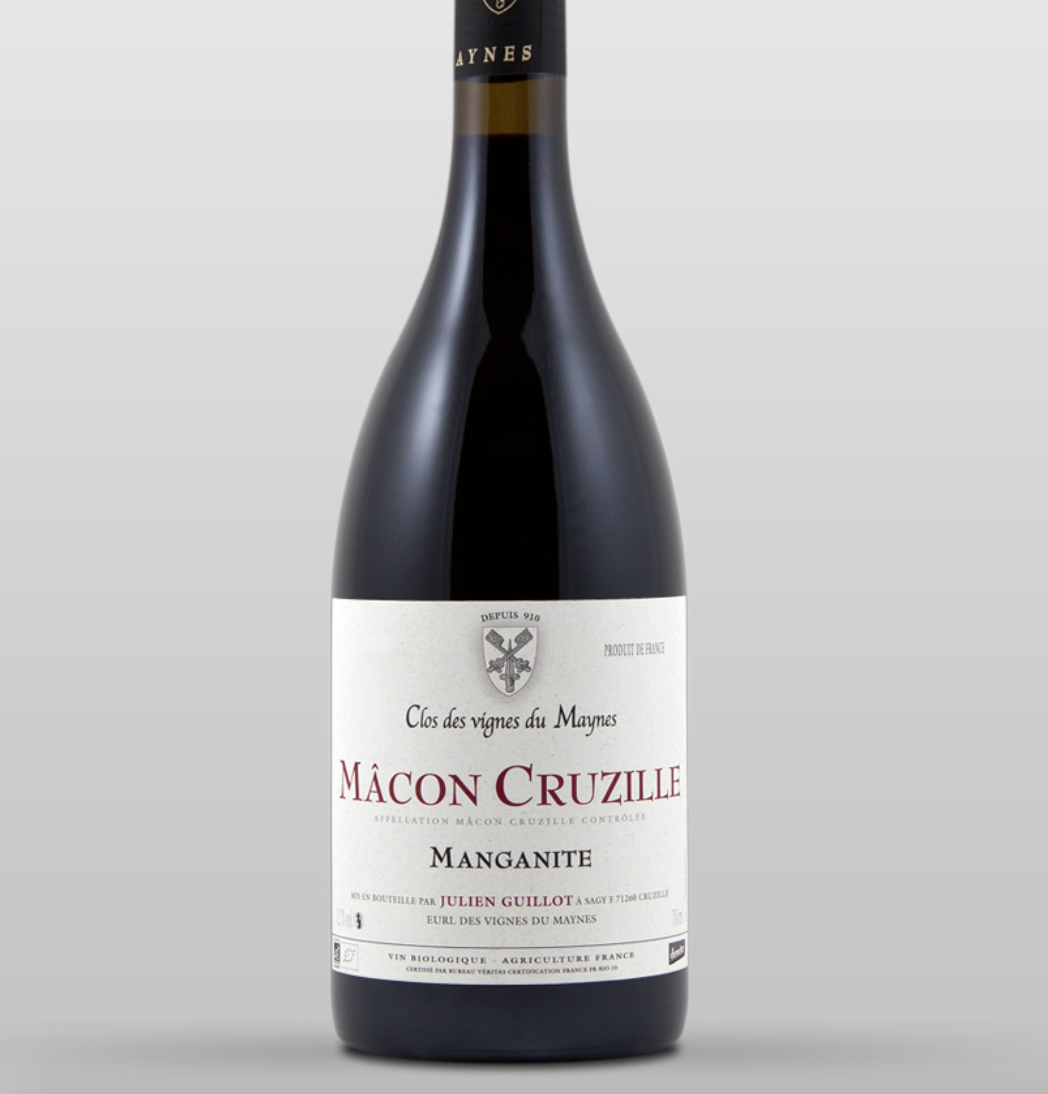 All wines, regardless of creed or colour, are left on the lees in oak barrels for eleven months producing wines full of character. Reds include Macon-Cruzille from old vines, made from Gamay. There is a lot of iron in the souls of these wines – in the best sense.
We were tasting Julien's Beaujolais-Villages "Les Pierres Bleues" a parcel of red clay over limestone, the soils also comprising dark blue metamorphic rock. The blue stones originate from a geological fault-line that stretches from the southern part of Beaujolais, close to Lyon, and runs up to Côte de Py. The vines are 100 years old.
The wine has superb energy and coiled power.
The warm 2015 vintage posed problems for many growers in the Beaujolais and Burgundy regions, resulting in countless jammy, alcoholic wines. Julien has a beautiful touch; he captures the power of the vintage, the minerality of old vines Gamay and the intensity provided by stony nature of this particular parcel of vines and allows them to flourish in the framework of natural winemaking.
The wine shows deep red/black colour, with aromas of spicy blackberry, black cherry, ripe strawberry and violet with hints of blood orange, graphite and chocolate. The palate is well-structured with chalky acidity supporting dense, earthy red and black fruits and a nice mineral core. The finish is long with ripe fruits, earth and bright acidity. The wine has superb energy and coiled power, and ideally, you would sit on it for ten years. Out-pying the Py.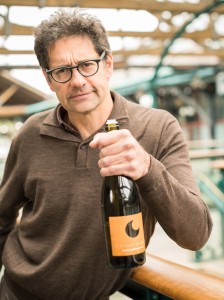 Our final wine was a Carignan called Lo Vielh (the old one) from Nicole & John Bojanowski of Clos du Gravillas. This is the former ugly duckling that has grown into a black swan with bags of attitude. Dismissed by several leading wine writers, who have since had to drink their words, Carignan has become recognised as perfectly suited to the warmer subregions of the Mediterranean.
Carignan is the former ugly duckling that has grown into a black swan with bags of attitude.
Carignan – so many prestigious wine writers (you know who you are) have had to gnaw the numble entrails of what they have written regarding this grape. Previously dismissed as "a workhorse variety"; "not capable of greatness"; "should be grubbed up in favour of Syrah"; "the bane of the European wine industry" and "only distinguished by its disadvantages", it is now perceived as one of the signature grapes of the Languedoc-Roussillon, lending terroir character to blends, or standing out in its own right by expressing uniquely bold flavours.
This hardy grape, trained in gobelet, with root systems that penetrate deep into the bare rocky soils, communicates terroir adeptly, especially in terms of impressions of minerality. If you're jaded by the Merlot world (and we are, we are) and looking for a "vin d'ici" then Carignan is your man. We've chugged it in Chile, argle-gargled it in Argentina, sipped it in Spain and lapped it in the Languedoc-Roussillon, and we can say that the wines from these gnarled vines, in whatever country, deliver great terroir flavour, usually at fantastic value. Although the grape often appears in blends, bolting together Grenache and Syrah, we have some wonderful solo versions – hence the ancient vines Lo Vielh from Clos du Gravillas.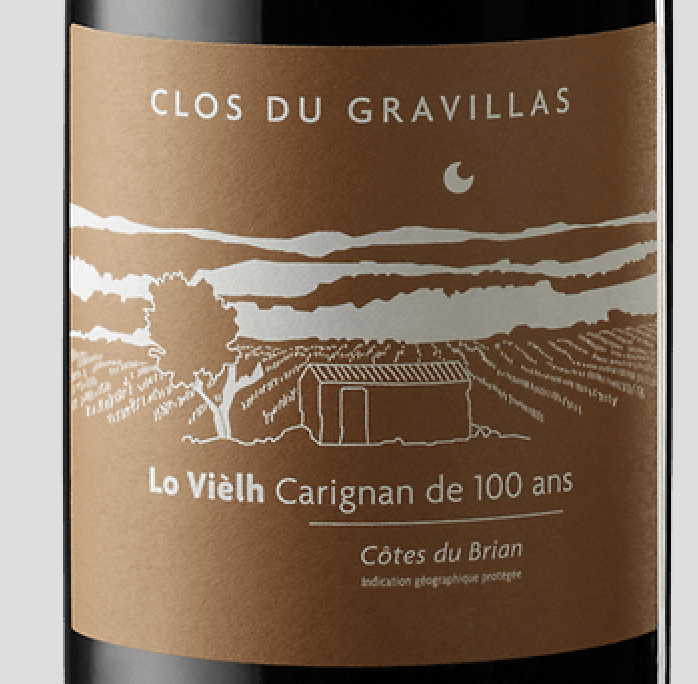 Lo Vielh, aka the old one, comes from a couple of hectares of vieux Carignan; the oldest vines should have received their telegram from the Queen already. The work in the vineyard is paramount. The vines plunge their roots deep into the blinding white gravels and are looked after lovingly. Shoot-thinning, leaf-plucking and the ultimate sorting in the vineyard – when the grapes are picked, the mantra is whatever you wouldn't eat goes on the ground. I imagine a lot of the grapes get eaten and whatever is left comes into the winery in small cagettes.
By pigeon post. Aged in 400-litre Allier oak barrels, the wine combines power and purity, the fruit is dark and velvety and is truly delicious. Virtually no sulphur is used (the fermentation lasts around six months) and the wine seems to have soaked up a century's worth of minerals. This is wine that sits up, barks and makes you take notice. One to stick your spurtle into. The fruit is blueberry-ripe with liquorice swirls and hint of tobacco. There are also discernible meaty undertones.
We heart Carignan.
*
Interested in finding more about the wines mentioned? Contact us directly:
shop@lescaves.co.uk |  sales@lescaves.co.uk | 01483 538820