Return to Egg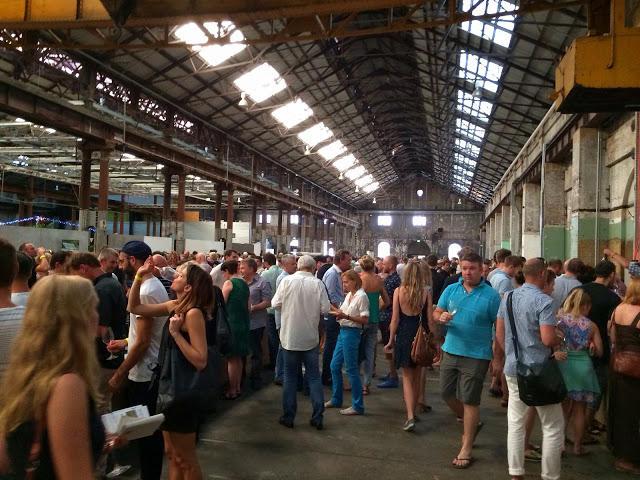 You've doubtless read that a dynamic wine culture has recently been rearing its irreverent head in Australia. Of course, the situation is considerably more complex than that – but, in a nutshell, the way Australia has been marketed in the last decade or so has been counter-productive in terms of advancing its reputation as a country producing wines with distinctive personality. Seen on the one hand as an industrial wine giant banging the drum for exports-at–all-costs, on the other devoting resources towards promoting luxury brands, Australia sacrificed much critical credibility for its lengthy continuous charmless jingoistic offensive wherein the most vociferous proponents of brand Oz all but ignored the smaller growers in their relentless quest to drive sales. Show me the money was the message, and in the end the message became the medium, and that message was mediocre. Oenological blinkers were fixed; the vast majority of wines appeared to be born and bred in a single vast stainless steel vat with the simple aim of producing a brave new world of fruit-bombs and varietally-correct vino. Such filtered consistency might be marketed like flavoured lager. And was. And still is. Meanwhile, the notoriously complacent clubbable Aussie wine competitions, with their oh-so-narrow judging parameters, deprecated the individual, continuing to laud and reward the same-old, same-old.
A combination of factors has helped to puncture this insularity. Firstly, an amorphous crew of small independent-not to-mention-iconoclastic and outward-looking growers emerged at roughly the same time; true vignerons in the French sense of the word, reconnecting with the land at the one end of the process and connecting directly with the new generation of sommeliers and consumers at the other. With their relatively tiny production they were able to dance to their own beat and thus satisfy their sense of curiosity rather than cater to the perceived needs of the market. Their wines were fun, possessed an artless drinkability, and since they appeared, the word smashable has become a vivid part of Aussie wine vocabulary; for these nourishing wines are primarily meant to destroy your thirst and lead to another bottle.
Despite their happy-go-lucky jazz-and-japery approach and seemingly extemporaneous approach to winemaking, these vignerons also understand the importance of properly holistic farming as the precursor of good juice. Many of the vineyards are farmed organically, and more than a few are biodynamic (or converting to). This is not some trendy marketing ploy, but viewed as necessary if the vines are to work more efficiently and bring the grapes to maturity earlier with correspondingly better levels of acidity. One senses that winemakers are seeking better balance in their wines–and not by means of a battery of oenological tricks to compensate for the lack of wine in the first place. Indigenous yeasts, skin-contact, the use of ceramic eggs, cement vats, wild ferments, nothing added or taken out – the entire spectrum of low intervention from wines patiently sculpted by time to vital and fruity soif wines. Forget jam jamboree and look for fruit with a mineral seam, a salty aftertaste and internal harmony. The wines stand or fall on what is in the juice–no acidifying here, no enzymes and no manipulations. Cloudy wine–bring it on, for these clouds have a silver lining.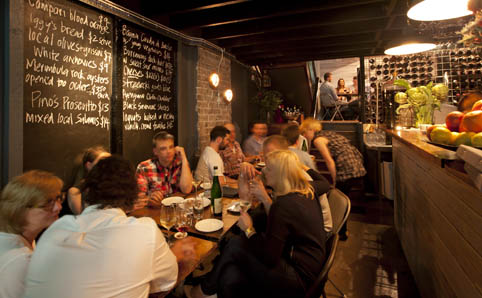 These are micro-operations–many of the growers have to buy grapes since they own and farm tiny vineyard plots. However, the artisan impact on the Australian wine scene has been disproportionate to the size of production and the number of the growers because Australia's wine bar and restaurant culture has embraced these deliciously drinkable wines with enthusiasm. You will now discover many brilliant wine lists mixing the best of contemporary Europe with the brightest of the new wave of local growers.
Christina Pickard and Daniel Honan have eloquently covered the Aussie artisan scene on our wine pages, describing changing attitudes that ultimately exploded into the phenomenon that was (and is) Rootstock, detailing the exciting new, open-minded wine bar and restaurant culture, and profiling the bold young wine turks in their diverse work-places.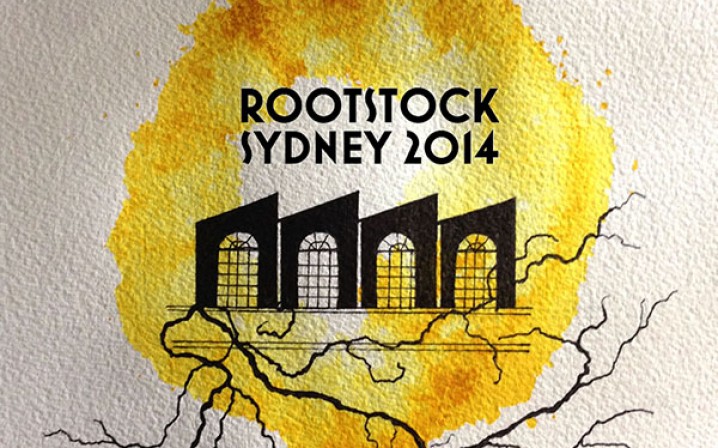 We are delighted to be working with some of the key movers and shakers in the Australian natural wine movement such as Anton von Klopper, Tom Shobbrook, James Erskine, Pat Sullivan, Iwo and Sarah from Si Vintners, Bill Downie, and Tom Belford, as well as leading organic and biodynamic micro-estates including Castagna, Sorrenberg and Bindi.
The egg is the perfect symbol of the Australian wine revolution–many of our growers work with these beautifully-crafted ceramic vessels. They feel the egg is a more natural medium to hold the wine while it is being transformed; it imposes less and takes less away and yet it undoubtedly gives a signature shape to the wine in question. The egg has symbolic resonance as well as functional design, denoting birth, dynamic motion, shape, proportionality, rhythm and fluidity. The energy in the wines reflects the intellectual energy of the people behind them and this is a healthy phenomenon in a monolithic wine culture for it creates new benchmarks, challenges assumptions and excites debate.
CASTAGNA
JULIAN & ADAM CASTAGNA, BEECHWORTH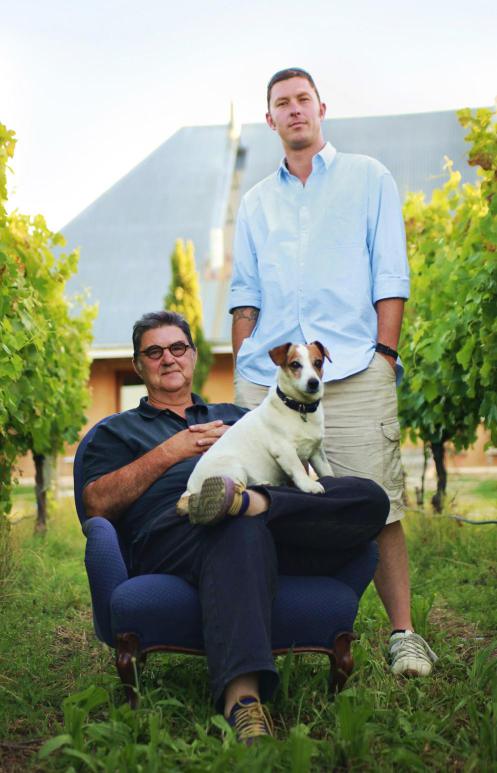 Lets talk terroir…
Produced in tiny quantities Julian's wines are sold en primeur and only released if he feels that they meet his exacting standards- there were no wines released in the 2011 vintage, for example. Julian currently produces two levels of wine. The Adam's Rib label, featuring a red blend and a white blend, is run by his son as an odd hybrid between a second label (for slightly lower quality juice) and a separate project altogether. The Castagna line of wines contains a white called Ingenue made from Viognier, Allegro, a rosé styled after the pink wines of Tavel, and several reds, including a Sparkling Shiraz, which is a style of wine that Julian adores. We wait with baited for his take on a skin-contact wine, Harlequin, which should arrive early in 2015.
The Castagna Vineyard is situated at an altitude of 500 metres five-and-a-half kilometres outside the beautiful town of Beechworth in Northeast Victoria, high in the foothills of the Australian Alps. The soil consists mainly of decomposed granitic-loam on a base of clay. The climate is distinctly Mediterranean with hot days and cool nights during the important part of the growing season. The land is farmed biodynamically using Rudolf Steiner's biodynamic principles, because Julian believes it is the best way to achieve optimum fruit quality that best expresses its terroir. The vineyard is hand-pruned and the fruit is hand-picked and cropped at a bit less than two tons per acre.
The winemaking at Castagna is pretty much what you would expect from a tiny biodynamic outfit that produces 1800 cases of wine across two labels. Everything is done by hand, with very little electricity. Hand harvesting leads to gentle crushing of whole clusters and some destemmed grapes. Fermentations take place at their own speed with native yeasts, pressing is done by hand with a basket press, and the wines are never fined or filtered. Elevage varies between 18-20 months using only the very best, tight grain French oak available, about half of which is new each year. The intention is to make, as simply as possible, wine which is an expression of the place where it is grown.
The results of patient approach truly speak for themselves. The wines range from very good to tremendous, and clearly reflect both the soil and the season in which they are made as well as the vision of the person who has made them. Julian is clearly making wines of philosophy and of place, and succeeding admirably, even as his wines defy the stereotypes of Australian wine as big, over-oaked, fruit bombs.
The colour of the Genesis Syrah is dark plum to magenta but yet still somehow transparent. A full throttle wine of depth and complexity. It smells of cassis and spice with enchanting aromas of cedar, sweet black pepper, freshly dampened earth and vanilla pod – yet restrained. The palate is rich, concentrated, deep – dark and mysterious with fine powdery tannins and a lovely drying extract. A subtle, delicate floral aspect lingers with the finely powdered tannins on the finish. The graphite-like melted granite character and the fresh acidity ensures the wine finishes long, dry and spicy, always alive.
Un Segreto (60% Sangiovese/40% Shiraz) is deep crimson. The nose is of exotic spice, liquorice and tar over black cherry, cedary wood and earthy extract. The palate has an earthy, black-fruited impact with textural richness coming from the fine tannins. It is taut, fine and long with vibrant acidity. It has a middle palate which is long, clean, with a savoury finish. Overall it is dry and savoury with lovely earthy elements, deliciously rich, but avoiding sweetness.
Adam's Rib is a blend of 70% Nebbiolo, 30% Shiraz. Medium garnet in the glass, this wine has a nose of cherry and dried flowers. On the palate it is soft and delicate, with a very nice floral aspect and raspberry and cherry flavours with light tannins that emerge after several mouthfuls. Subtle and elegant.
A recent move at Castagna has been the purchase of two egg-shaped, food-grade concrete tanks, each holding 900 litres. They are, he says, 'the most perfect shape in physics', and in the winery reduce pressure on the lees and depositing them over a larger surface area, which, he believes, will eliminate the need for batonnage. Castagna believes that these vessels will allow him to make eggsemplary wines (I have more where that came from).
2010 Adam's Rib – £22.50
2010 Genesis Syrah – £43.95
2010 Un Segreto – £43.20
2013 Allegro Rose – £19.70
Arriving early 2015
2013 Ingenue (Viognier) – POA
2013 Harlequin (Skin contact blend) – POA
SORRENBERG
BARRY & JAN MOREY, BEECHWORTH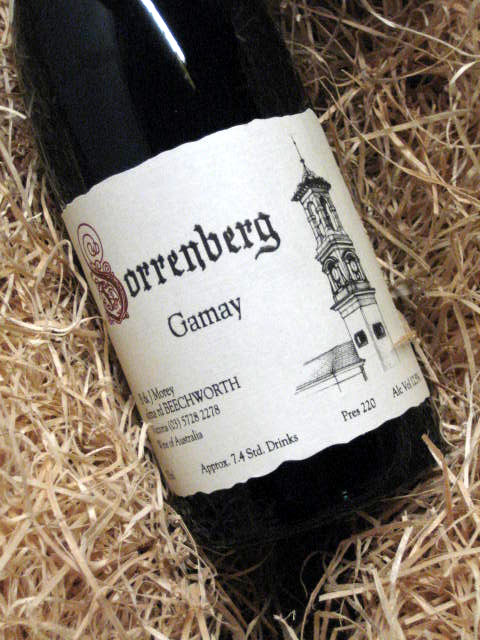 Gold dust Chardonnay and Gamay for keeps…
The Morey family has a tradition of winemaking that goes back over 500 years to the Mosel River in Germany. Barry's grandfather, Jacob Barzen, emigrated to Australia to work on a family vineyard and winery at Dookie. This vineyard has since been sold and converted back to grazing land. The name Sorrenberg comes from a small vineyard owned by the Barzen family near a town called Reil on the Mosel.
Sorrenberg is a 2.5 hectare vineyard owned by Barry and Jan Morey and situated on the outskirts of Beechworth. surrounded by forest on two sides and Stony Creek runs across the back boundary. The area was selected for viticulture because of its cool climate and favourable granitic soil. The undulating site provides good drainage and the northern aspect ensures full ripeness is achieved even with the later ripening varieties.
To achieve maximum quality and potential, the vines at Sorrenberg are closely planted on a single fruiting wire. Foliage wires are used to achieve good berry exposure. The vines were planted in 1985 and the first vintage was in 1989. The main varieties are Chardonnay, Sauvignon Blanc, Cabernet Sauvignon and Gamay with smaller quantities of Cabernet Franc, Merlot, Semillon and Pinot Noir for the blends. The grapes are processed at the vineyard and traditional methods are used in the wine making process with fermentation being carried out in French barriques. The objective is to produce hand-made wines and small production allows individual attention can be given to each barrel of wine thereby ensuring maximum quality and flavour. 
The Gamay is a hybrid of Burgundian and Beaujolais techniques. (There is 10% Pinot Noir used in the blend.) Half of the Gamay is crushed and left to soak for four days before fermentation starts. Of the rest, 20% of the fruit is left whole in the ferment. Fermentation with natural yeast is for two weeks on skins, after which the wine is pressed and matured in oak for eleven months. The bouquet reveals aromatic fruit of redcurrant with a hint of cherry. This follows on to the palate to include complex elegant acid with refined tannin and a full middle palate with a lingering savoury finish.
The Chardonnay is 100% barrel fermented in French oak with 25% new. Fermentation is with natural yeasts and the wine also goes through malo. This wine further receives extended lees contact for ten months with weekly stirring followed by eight months barrel maturation. Minimal handling and filtration ensures maximum flavour is retained. It shows a lifted bouquet of white peach, nectarine with lime overtones. The fruit follows onto the palate including sensible acid and seamless integration of oak. This wine is extremely well balanced showing texture, minerality and a vibrant structure with a long lingering mouthfeel.
2012 Chardonnay – £29.50 – limited
2013 Gamay – £25.20 – limited
WILLIAM DOWNIE, GIPPSLAND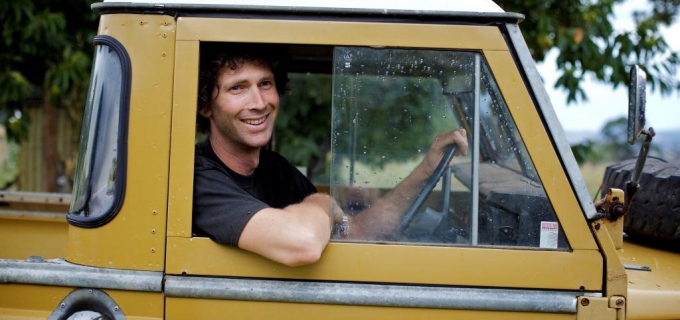 The call of the wild…
We managed to purchase a small amount of this cuvee at a very special price from a grower that we very much admire. The wine itself comes from a vineyard close to the Downie farm in West Gippsland, just to the north of Warragul, on one of the highest hills in the area. The vines were planted almost 20 years ago and have been dry-farmed ever since. It's the last parcel of fruit to come in to the winery. The berries are hand-sorted, then the whole bunches are put into tank to ferment for about a month, after which they are pressed and bottled five months later. Here be a bright (yet turbid) and friendly wine with lots of fruit: sloes, raspberry and blackberry mingle in the warm undergrowth. The palate is crunchy, stemmy and viscous and easy to drink. What's not to love–there's a palpable nod and a wink to the wines of Jura (Bill is a fan of Emmanuel Houillon's work)–perhaps a tad earthier and more feral. Pinot with the handbrake off.
2010 No So2 Gippsland Pinot Noir – £13.15
SI VINTNERS
IWO JAKIMOWICZ & SARAH MORRIS, MARGARET RIVER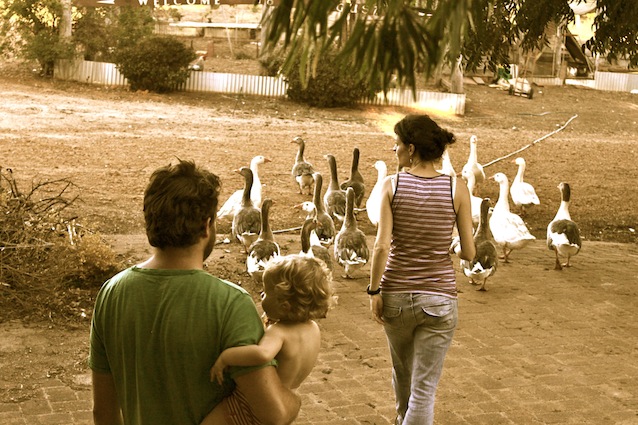 A breath of fresh air…
Margaret River is not the part of Australia you associate with jazzy iconoclasm. Wines from this region tend to be square and big-boned (and big-fleshed) and usually clad in heavy oak apparel.
Si Vintners is made up of Iwo Jakimowicz and Sarah Morris who in September 2010 purchased a 30 acre estate with 20 acres under vine (the majority of which were planted in 1978). Their property is situated just south of the Margaret River township of Rosa Glen and the motivation was to handcraft natural (and natural-tasting) wines, expressive of the vineyard and sub-region. They started farming their vineyard organically/biodynamically from the beginning and all their wines are made without any of the usual commercial winemaking additives apart from a small sulphur addition at bottling, and without fining or filtration.
The baby of the stable is, Si White, is a Semillon-Chardonnay blend (70/30). The fruit is hand harvested, maintained in whole bunches for five days then basket pressed and naturally fermented in a mixture of concrete eggs, large format French oak and stainless steel, and kept on lees until bottling. A wine that manages to be bright and textural with a touch of butter cookies, lemon peel and white spice.
Sophie rosé comes from low-cropping 35 year old Pinot Noir planted in Karri loam over decomposed granite/white clay soils, grown biodynamically, and harvested according to ripeness with a focus on natural acidity. Hand harvested, whole bunch pressed, and spontaneously fermented in concrete eggs followed by eight months ageing in old French oak barriques. Battonage for the first three months the wine was retained on lees until bottling.  Made with no additives and only a minimal sulphur addition at bottling along with no fining or filtration. Rusty "wild salmon" colour, a good rip of juicy pomegranate hits you followed by yeasty, toasted brioche with dry ginger and fennel seeds. This is bone-dry, salty and savoury with a great bolt of acid.
Chincheclé is made from 35 year old Semillon planted on heavy gravels on the highest, dizzying slopes (102 metres!).  Along with these bony soils, intense pruning, no irrigation, and vine age give the desired low yields to create this intense wine. The grapes are hand harvested and remain in whole bunches for 10 days before being whole-bunch pressed and naturally fermented in concrete eggs where the wine remains for a period of two years with a naturally occurring flor. Amazingly long and complex in the mouth, a wine that you keep coming back to and keeps coming back to you. Think baked apple skins in cloves and cinnamon, macerated with pear and apple juice and ginger peel. Love the salty finish carried by a brilliant surge of acidity.
Si Red is a blend of Bordeaux varietals Cabernet Sauvignon, Petit Verdot and Malbec. Naturally fermented in small open top fermenters with extended skin contact for ideal tannin extraction. Basket pressed into a mix of new and old French oak from which the wine was matured for a period of 18months.  A whiff of eucalypt and bell pepper, lovely elegant red fruit shot through with graphite minerality.
To quote Daniel Honan: "Sarah and Iwo are doing incredibly unique things in Western Australia, establishing an identity, not only themselves and for Si Vintners, but also the Margaret River, which has been accused of, from time to time, being rather too boringly consistent and samey year on year out. By using an organic/biodynamic approach in their vineyard, with 'nothing added, or taken away' they are able to avoid smudging the image that is presented each year inside the bottle, and therefore can convey an honest sense of time, place, and provenance that is unique and distinctly Margaret River."
2013 Si white (Semillon-Chardonnay) – £13.15
2012 Chincheclé (Semillon) – £18.75
2013 Sophie Pinot Noir Rosé – £17.80
2012 Si Red (Cabernet/Petit Verdot/Malbec) – £13.15
To be continued…