Read Chapter One Parts One, Two and Three
Chapter Two Parts One, Two and Three
Chapter Three Part One and Two and Three
Chapter Four Part One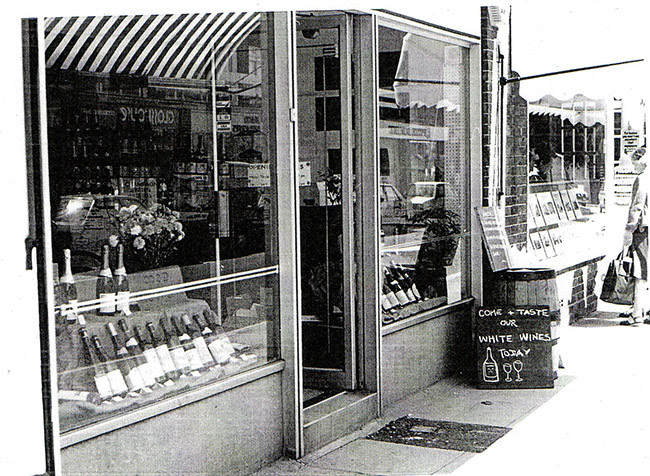 The Early Days
Lectures on business morality are not part of business strategy, and so goody-two-shoes-iness in Part Two is intended as a mildly cathartic and self-righteous howl. To invert Gore Vidal's aphorism: It is not enough that we succeed, others must as well, as good practice tends to engenders good practice. Which brings me back to the graft of growing a wine company from an acorn to an oak.
In 1988 it took three friends to realise their vision of a man, a van, kind of a plan. With wine.
Les Caves' success is ultimately down to the people who work for it now and have worked for it in years gone by. In 1988 it took three friends, Eric Narioo, Liz Reid and Christian Gaucher with Adrian Scholes (the D'Artagnan of these musketeers), to realise their vision of a man, a van, kind of a plan. With wine.
Yes, early days it was. Eric the rover, buying and selling wines, and pranging a variety of vehicles. The history of Les Caves should surely feature a montage of the cars and vans that Eric has consigned to oblivion in a number of creative ways.
Santat Wines, as it was in the beginning, was a shop in Farnham, and then Sydenham Road in Guildford, chiefly purveying a range of our south western "origin wines". And, for some reason, Gundlach Bundschu Chardonnay from Sonoma. The greater part of early company business was generated through shop sales there, the remainder was Eric charming his way into the local French bistros and occasional Chinese/Thai restaurants who tended to go a bundle on our Niersteiner Gutes Domtal and Piesporter Michelsberg. Needs must when the Pad Thai drives.
The history of Les Caves should surely feature a montage of the cars and vans that Eric has consigned to oblivion in a number of creative ways.
The premises then moved from the centre of Guildford to Pew Corner, a small brownfield site on the city's outskirts, just off the Old Portsmouth Road.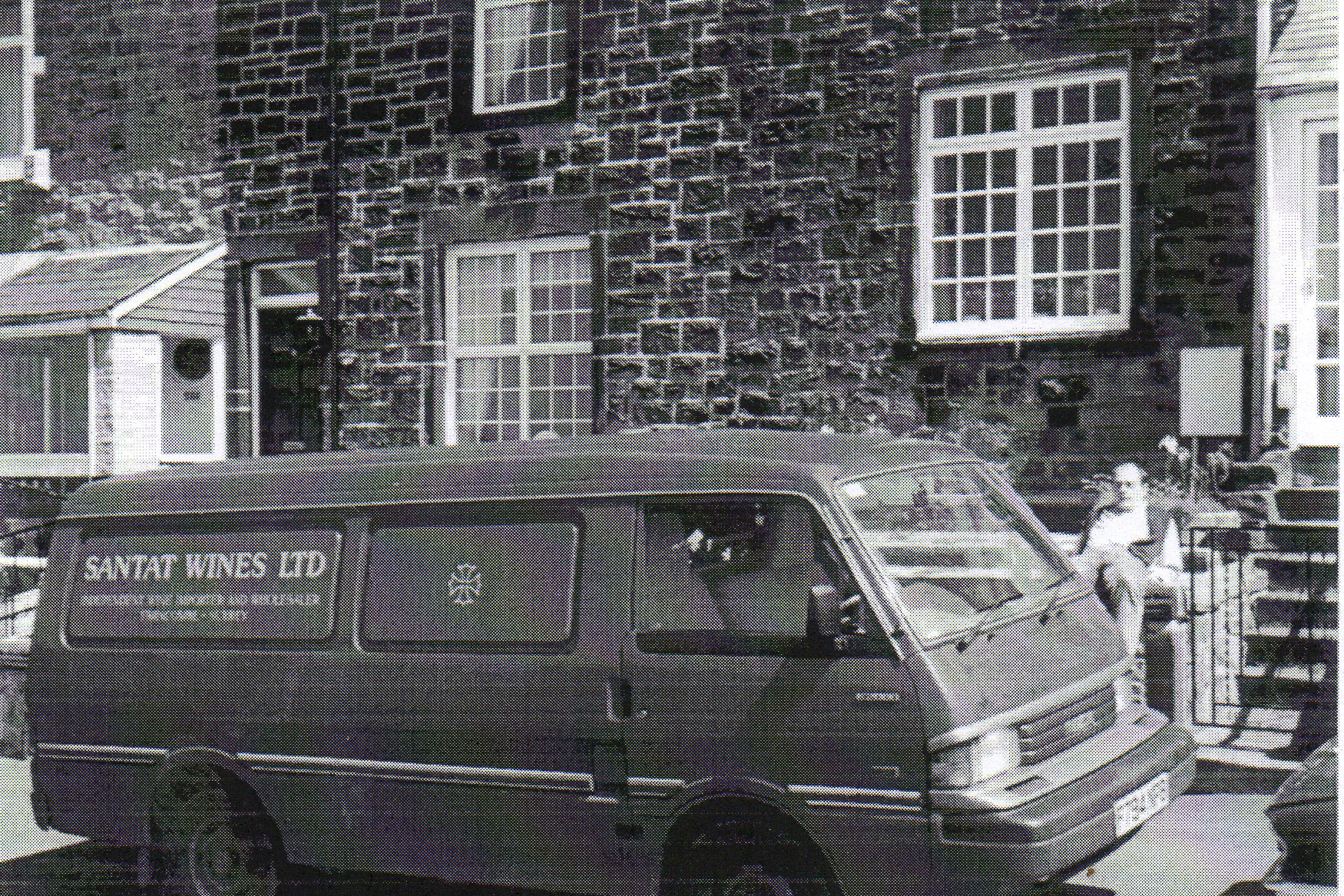 For a while we had a small fleet of expensive-to-maintain maroon-painted vans to deliver customer orders from our small warehouse there. I want to call the warehouse bespoke, but I rather think it wasn't. We were particularly enamoured of these striking delivery vehicles though, which bore our exotic logo and badge of honour, to wit, La Croix Occitane.
Rock around the Oc
The Occitan cross is/was the regional symbol of Occitania is not, as you might easily suspect, the neuropeptide produced by the paraventricular nucleus of the hypothalamus and released by the posterior pituitary, but a kingdom that had been around for nearly 1,000 years, a region that comprised much of the southern France, the Pyrenees and even parts of Spain, and where the Occitan language was spoken. This language was also called "Languedoc", because it was a French language where the word for "yes" was "oc," not "oui. Occitania was also the country of the Cathars, a religious sect believed to have come from the Holy Land. The twelve points on the cross represent the 12 apostles, and its Orthodox shape suggests that it had a special meaning to the Cathars, who were persecuted for heresy along with the Protestants and forced to live underground or flee for their lives. The cross has a powerful latent symbolism as it was believed that the Cathars had come with the blood of Jesus, the Holy Grail.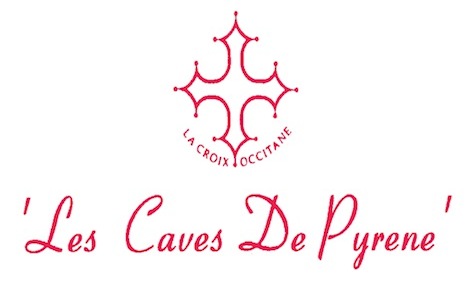 Incidentally, Andrew Jefford once compared Eric and me to Cathar prefects on account of our supposed joyless ideological espousal of French natural wine for the sake of natural wine. It revolts us but we do it! As you do! See no murky evil, smell no stinky evil, taste no aldehyde-y evil.
Back in the secular world (and back in the more recent past) we experienced some tough times. As Eric was wont to say there are few things more difficult in business than to digest growth. We were growing and there were consequent growing pains and several tipping-points when we feared for the very survival of Les Caves – especially when the final deadline for payment of the quarterly VAT bills loomed. But somehow Eric zigged and zagged, finessed the financials, and on numerous occasions brought us back from the precipice. Cussed as it as cussed does.
You do it because you love it, and because every tiny step forward feels like a personal victory. Survival in the early days was akin to cheating the hangman at every turn. And then you are free.
I think to achieve success, you need to understand failure. You have to make mistakes, be humble enough to own up them and then deal with it. You should work twice as hard as a result. Nothing comes without effort; there was always a considerable physical element to making a go of it, from brewing the tea and sweeping up the broken glass to foot-slogging through the streets to flog our wines. But you do it because you love it, and because every tiny step forward feels like a personal victory. Survival in the early days was akin to cheating the hangman at every turn. And then you are free.
There is no standing on ceremony and we still do the graft. At every trade tasting everybody pitches in, carrying tables, boxes of wine, assembling and breaking down the spittoons. Attention to your spittoons illustrates in our wine world that all jobs are worth at least a bucket of warm spit.
Les Caves profile:
Charles "Mr Porter"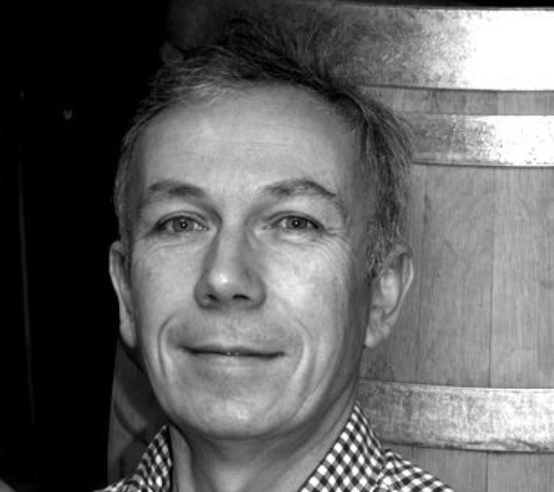 Charles "Mr Porter" (It needed a committee to come up with that name) drove one of our battered vans in the days of waybackwhen delivering Gascon goodies to the local French bistros and pubs. Now he is ensconced in the shipping lane, despatching orders from all o'er and wrestling with the linguistic linguine of unpronounceable cuvees and growers' names, which end up Anglicised beyond recognition. A keen cyclist, Charles is also wont to take to the high seas in his yacht, trying to avoid the shipping lanes and collisions with freight-loads of Pacherenc-du-Vic-Bilh.
Les Caves profile:
Paul Jackson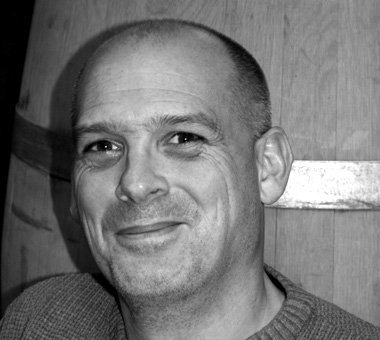 Signor Jackson is one of our shipping magnets (as it were), pouring over the runes and ruins of our compendious stock sheets. Tipplewise, he is not averse to the Pinot-ier things in life. Gevrey-Chambertin goes down well apparently. His knotted handkerchief is as a DJ extraordinaire, and he is more than wont to wax lyrical on the esoterica of mixing desks and whatnot. His fave rave destinations are Thailand, Cambodia and a certain brutally good bar in Barcelona.
O Captain! My Captain!
Our Christmas parties are now rather wonderful and cathartic. We hold them in our wine bars (Terroirs et al), who cook up a feast. Countless magnums of glorious natural wine are broached and despatched. Someone will try to make a serious dedicatory speech over the hubbub which everyone promptly forgets.
There was no such gastronomic luxury the year we hit rock bottom. Wimbledon Greyhound stadium was the venue for our survival-celebration, and Crimbo dinner on that occasion comprised a repast of ketchup-coated cold chips in a polystyrene tray, whilst drinking Stowell's of Chelsea vin rouge in plastic cups. I couldn't work out how to place a bet, but if I had been able to, I wouldn't have given long odds on our continued survival on that day.
On another Christmas occasion, Eric was once chastised after his set-piece thank-you speech, an eloquent and heart-felt recognition of the efforts of those unsung heroes that had helped the company to function throughout a difficult year. Unfortunately, in his exhaustive thanks, he omitted one name, that being the head of our driving team, whereupon one of the other drivers, in superlative dudgeon, climbed up onto the communal table and shouted "Captain, my captain!" at the top of her voice. The head driver's wife then burst into tears. The rest of us looked at each other sheepishly and skulked off to play darts in the next room away from the sound of weeping. Company life lessons: If you can't remember everyone's name, don't start thanking people. We've all done it.
Someone will try to make a serious dedicatory speech over the hubbub which everyone promptly forgets.
Since the days of cold comfort chips and sobbing and affronted employees, Les Caves de Pyrène has commemorated its survival with increasing panache. The get-together dinners are relaxed affairs, our annual company trips, so far incorporating Tuscany, San Sebastian/Logroño, Galicia, Etna and Salina, via vineyards, river cruises, swimming pools, boat trips and epic feasts, have become the stuff of legend, whilst the collective sales team has also visited, and enjoyed the sights, smells and sounds of Chile, Argentina, South Africa, SW France, Austria and Piedmont/Aosta/Alto-Adige. The corporate how-to-keep-your-employees-happy textbooks would probably call this "team-bonding" – especially the shark-cage diving in Gaansbai (more like team-evacuating), but really it is an opportunity for the disparate parts of the company to connect on a more social level. With modern business communication and interaction revolving virtually around e-mails, texts and phone calls, and not being into jargon-spouting meetings at head office where we "can sit down to see where we stand", we need to remind ourselves that we are in it together.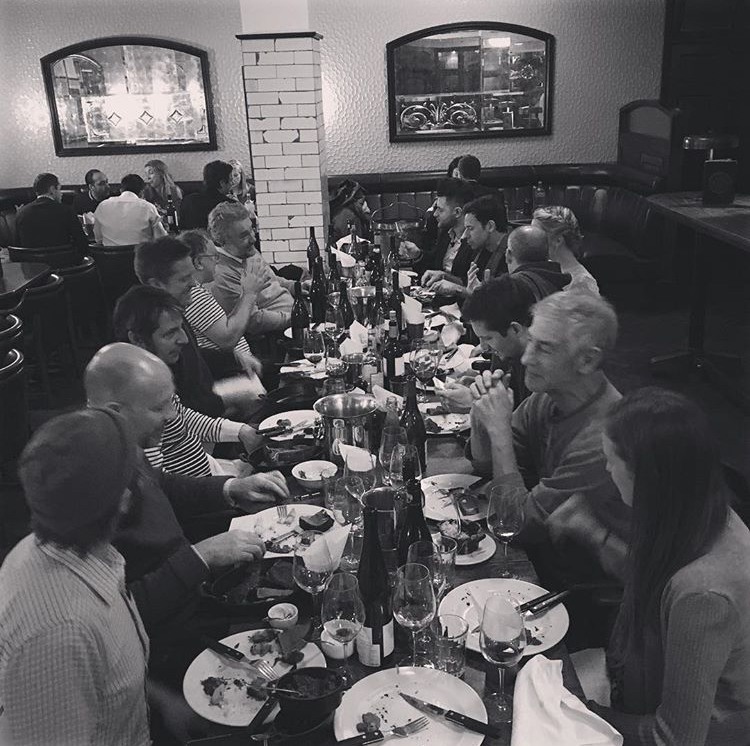 As for sales meetings we also do it our way. Rather than gathering in a sterile office conference room, we rotate around restaurant venues and try to inject fun elements into the proceedings. One year, we punted down the Cherwell in Oxford and tethered the punts together 'neath some overhanging trees in order to conduct our meeting mid-river whilst the rain pattered on the canopy above. After which we had a picnic and played football on Christ Church meadow, whilst guzzling vino direct from the bottle, before ending in a pub surrounded by some of the most hardcore Morris dancers imaginable. On other occasions, we've played table tennis, eaten fish and chips, schlepped around the beach in Brighton, and gone for a stroll by the Thames after a long and leisurely picnic.
If it quirks, it works!
Les Caves profile:
Amy Morgan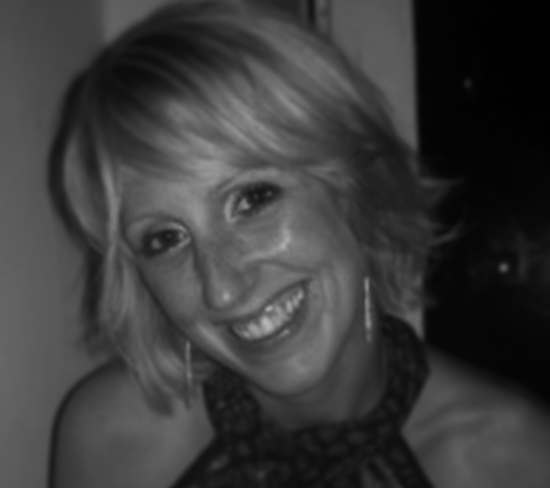 Amy's diligence, efficiency and super-powers of organisation have propelled her speedily through the ranks at Les Caves. Since becoming the operations manager in 2013, she has become the very glue of the company, involved in every aspect of strategy and creating a back-of-house structure that has made us a byword in the trade for quality of service. In 2015 she was appointed managing director – despite the gravitas that the position may seem to confer, she is still the partiest animal in the Les Caves menagerie.
Les Caves profile:
David Cañadas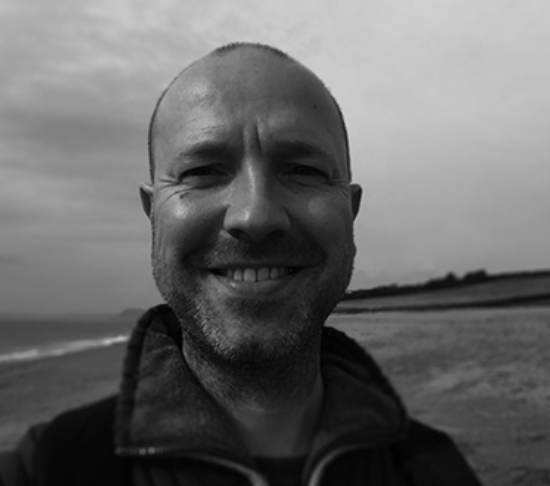 David is the only member of the Les Caves who has a "virguilla" in his name. Born in Madrid, he was raised in Letchworth – juxtapositions on a postcard, please. He was another to have enjoyed the giddy freedoms that Oddbin's managers were given, before moving to a senior position at another wine company, whereupon Eric and I persuaded him to join the Caves cutting-edge crew. He is our Spanish guru, now in charge of herding cats/whipping the reps into order (sales director), and spent several days on our Chilean wine trip in the scrotum-tighteningest underpants known to man, after his luggage got eaten between Sao Paolo and Santiago airports. 
Despite David's lachrymose undergarment travails, our reps' visit to Chile and Argentina coughed up some sublime moments as well as many ridiculous ones. 
Digression: Les Caves reps visit the Villalobos Wild Vineyard
The sun had, by now, burst through the hazy cloud-cover, but it was time to climb aboard the bus for the next instalment of our magical mystery tour. Hugo's [our driver] radar was a bit wobbly leading to an unscheduled detour via some salt mines (don't exaggerate – Ed) whereupon, armed with new directions, the manically grinning and miaowing driver transported us on a bone-shaking, buttock-clenching ride through an odd landscape of bleached heath and scrubby, gaunt witch-broom trees to our rendez-vous with the Villalobos crowd.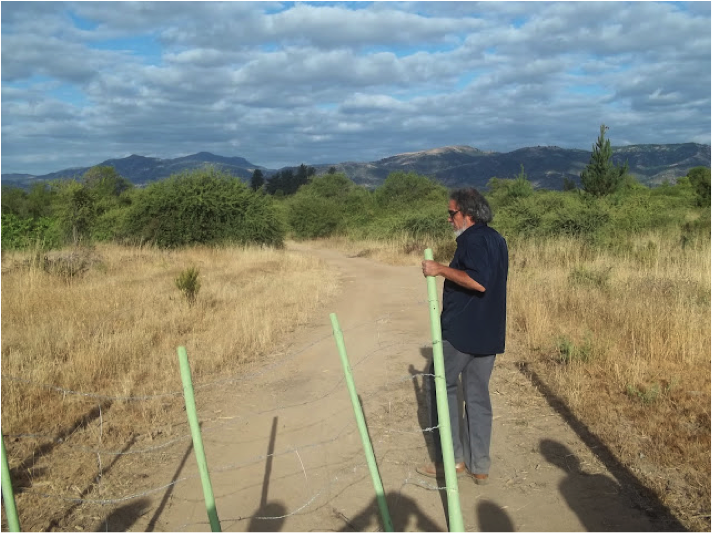 The Villalobos family estate is located close to the village of Ranguili in the Colchagua Valley appellation. Colchagua is a region close to the coast, internationally recognized for its dry summer days and refreshing short nights. The vineyard, in question, if that is not an exaggeration, is mainly Carignan, originally planted during the 1940s.
Villalobos vines have never been treated as such in the production process; indeed, the vines have always grown wild and free from any chemical processes for seventy years amongst native Chilean flora such as Maitenes, rosehip, Culenes, pine trees, blackberry bushes etc.
Their mission is the constant quest to produce a wine characterized by its unique qualities and the special Carignan variety, which almost disappeared from Chile a few years ago. The cellar is in the sculpture workshop of Enrique Villalobos, in the Valley of the Artists. The art of sculpture and the art of wine-making are intrinsically linked in the creation process; that is, the modification and intervention of substances offered by nature, which the artist may turn into a unique and particular work of art. This is holistic winemaking, par excellence.
Given this context, the vineyard wishes to distance itself from the traditional industrial monoculture. The main goal is to produce wines which reflect the seasonal conditions and qualities of the terroir, taking advantage of the organic and wild characteristic of the aged vines. This unique terroir allows grapes to be harvested which give the wine an aroma that is perfectly harmonized with the local countryside.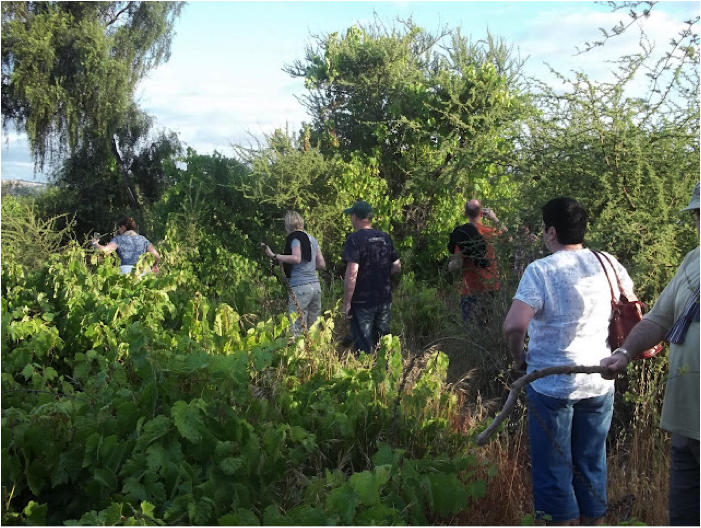 We stop by the head of a path, walk through a gate and promenade through woods of pine, eucalyptus and local trees until the woods became bushes, snagging brambles, and the ambling became stumbling, scratching a way through twigs, thorns and snappy branches …
Two roads diverged in a yellow wood,
And sorry I could not travel both
And be one traveller, long I stood
And looked down one as far as I could
To where it bent in the undergrowth
Deeper in, treading amongst vines spooled on the ground, seeing grapes pip-to-pip with blackberries and sloes, others enmeshed deep in bramble bushes, whilst other vines climb higgledy-piggledy up tall trees creating a wilderness – a happenstance of vines.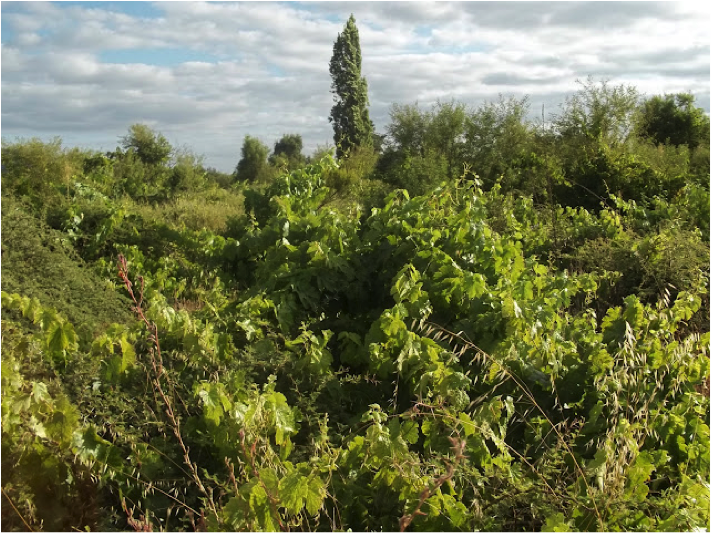 We emerge into a clearing where we are greeted by the remainder of the smiling family and two tables laden with a medley of edibles – juicy olives, guacamole, tomato and coriander salsa, almonds, moist jamon, baskets of delicious bread and two large buckets filled with 2009 & 2010 Carignan on ice. We attacked the table like hungry savages, guzzled pur Carignan nectar and were led dreamily through the rest of the vineyard which stretched through the wild heath. Here a grape, there a grape, not everywhere a grape-grape. Yields, as a result, are a piffling 5 hl/ha. We were greeted by a group of horses who are the de facto vineyard workers, nibbling the tender shoots around the vines.
This is beyond organic or biodynamic viticulture. It is a non-cultured vineyard, a tiny part of a greater whole. The philosophy of Villalobos is based on absolute respect for the environment where the grapes are produced. The vineyard operation involves the use of horses and natural forms of herb control in order to keep the natural balance. We learned that harvesting these precious few grapes was back-breaking and risky work. If you are not up a ladder, you are gingerly plucking the odd grape from the scratchy embrace of the bushes, armed with masks and gauntlets to ward off bees, thorns…
As we walked the sun smeared itself in Turneresque blurs against the western hills and we swigged more wine becoming intoxicated by the simple beauty of our surroundings. We felt yugen, that Japanese pantheistic awareness of the mysterious beauty of the universe that cannot be put into words. That's wine for you.
As I mentioned we were joined on our bushwhacking peregrinations by a bevy of boisterous horses who enjoyed nothing more than trundling up behind some unsuspecting gringo and giving them a good anatomical nuzzle. The equine equivalent of goose.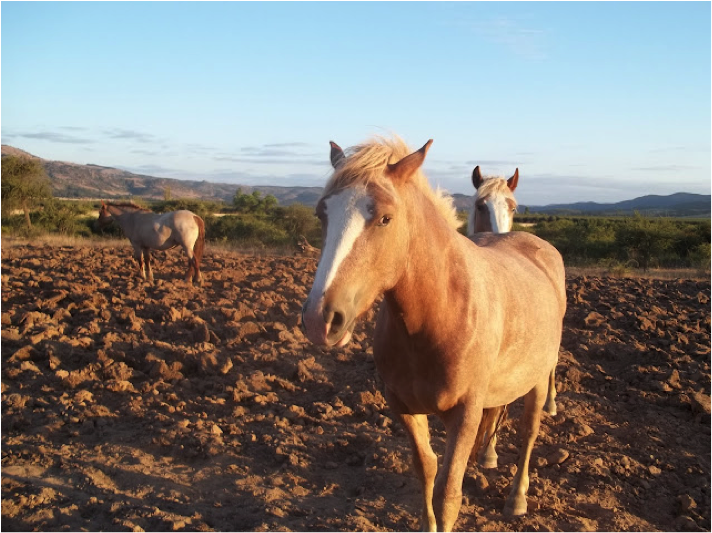 We returned to the bus which had materialised in a remote field and endured a bumpy, white-knuckle ride across stone-strewn fields and minuscule bridges. Hugo's perpetual smile vanished as he tried to control this metal bucking bronco, but the euphoria inside the bus remained undimmed as we felt we were re-enacting the Italian Job.
Charlie Croker: What's the matter?
Yellow: He says he wants to sit up in front with the driver!
Coco: I always get sick in the back.
Yellow: Listen, if I go in the back, I'll get me migraine, I'll be out like a light.
Charlie Croker: You are not going to be sick. You are not going to have your migraine. And everybody is gonna sit in the back of the motor!
Arthur: Charlie, me in the back of the motor with my asthma?
–The Italian Job (1969)
Dinner at Villalobos in the Valley of the Artists (love to have that as an address) consisted of a fragrant bean soup, some lovely red tomatoes and green salad and muchos Carignan. Into the winery for a quick tour. This is not a winery, this is Villalobos winery. A largish garage with a few pictures on the wall, two green tanks (sculpted by the artist himself), a tiny bottling line and a destemmer made from off-cuts of sculptures.
I went outside to marvel at the southern night sky, a billion billion stars hotching, the Milky Way positively creamy, and elsewhere a handful of celestial icing sugar flung against the firmament. To complete the whoo-whoo picture zing in some shooting stars!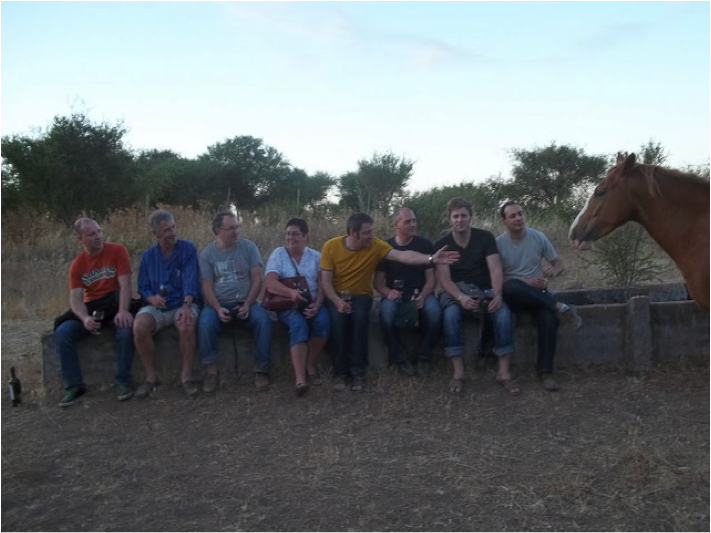 The other moment from this trip was my colleague James Board running out of a shop in Sao Paolo airport and shouting: "Do you know how much they charge for fucking Pringles here?"
Play together. And work hard. Each year, operations have become more refined, procedures made more efficient, testament to a natural pragmatic evolution. The strength of any organisation, as I have observed, lies in the quality of the people who work for it; it recognises and rewards the dedication of those people, it fosters the ethic of collectivism – it is one for all and all for one. This is achieved by being sensitive and sensible; one doesn't have to read how-to business manuals to understand that if you treat others with trust and respect, they will return that respect over the years – with interest.
Les Caves Profile:
Will Johnston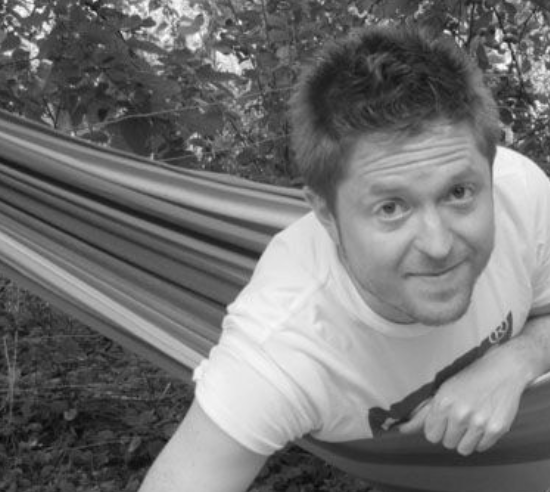 Will, a graduate of Bristol University and Oddbins College, was pulling a pint of Guinness in his local pub for none other than one of our founding-fathers, Rutger-Hauer-with-lipstick-lookalike (don't ask), Sir Adrian Scholes, when that gentleman urged him to ply his talents up the road for a certain wine company. Having completed a fine spell as office manager, helping to join the dotty dots at Pew Corner, he was then rewarded for his pains by being promoted to Business Support Manager, which requires daily (even hourly) analysis of our mighty throbbing stockholding, and helping to cut away at the flab.
Will would appreciate comparing this task to the endless one whereby one Jan Tregeagle was brought to the boggy banks of Dozmary Pool in Bodmin Moor by the local clergy to atone for his wrongs, and instructed to empty its bottomless depths with a perforated limpet shell. And to ensure that he kept to the task they cast enchantments and summoned forth a pack of headless demon hounds to harry him should he ever slow down. At least, Will will never have to endure that sanction!
To be continued in Part Three…