Our first batch of 2017s have arrived and the Testalonga wines have gone to another level.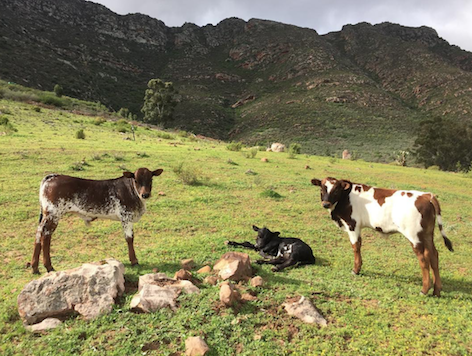 Craig Hawkins is in a good place. He and Carla are now ensconced in Bandits Kloof in Piketberg, the northern reaches of the Swartland; He finally has a dedicated winery with plenty of space and a steady supply of excellent grapes from well-farmed vineyards. After years of experimentation he has developed a style that he is comfortable with, and with that he makes around 40,000 bottles, using a variety of grapes under two labels: Testalonga El Bandito and Baby Bandito.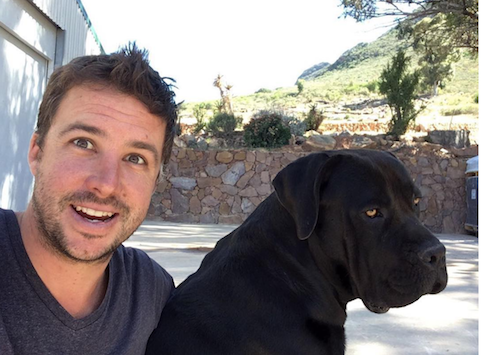 When he started his project, Craig was very much in the left of left field. And this was not just because he was based in the wild west of Swartland where young growers, who wanted to discover themselves, gravitated. Craig has never been part of the mainstream, even in Swartland, but that is because he is not imitating anyone. He has a clear idea of what he wants to do, which is to make wines for his own satisfaction and to his own taste, rather than track the market. It is important to note that as his own taste has evolved so has the style of the wines. His independent and uncompromising approach has not always endeared him to South African authorities and he has been shunned by various critics and wine writers.
Craig and Carla are very important to us. We were fortunate to have been able to witness their journey and the fulfilment of the project, and also to get to know them over a period of time. Their combination of open-mindedness, yet fearlessness, leavened with good humour, has earned them the respect of many of their peers. And their wines are thrilling, even trail-blazing for the culture of South Africa wine.
Hence the name Testalonga El Bandito. Testalonga was the nickname of an old Italian guy who made his white wines like red wines. Craig asked him via a friend whether he could use the name for his labels and he laughed and gave his assent. Testalonga is also the name of a bandit from Sicily. The El Bandito skin contact Chenin was the first wine that Craig made; a defiant, elemental wine, that at the time was regarded as something freakish, an aberration. Craig changed the agenda. These days, whilst skin contact and orange wines are not ten-a-penny, no-one blinks when they see one; a large number of South African vignerons are making a wine in this idiom.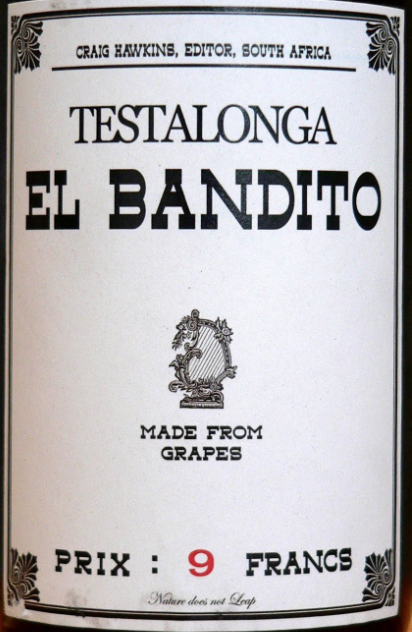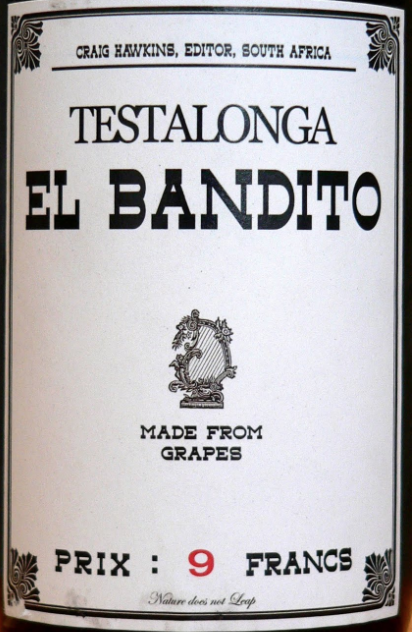 Craig worked previously with Eben Sadie, Stephane Ogier and Remy Pedreno (Roc d'Anglande) and also with Dorli Muhr in Austria and Dirk Niepoort in Portugal. Tom Lubbe (Domaine Matassa) and who also farmed and made wines in the Paardeberg was also a mentor.
Craig started the Bandito project in 2008, whilst he was working as head winemaker at Lammershoek (his father-in-law, Paul Kretzel owned the estate). The first vintage was a skin maceration Chenin from a block in the Lammershoek estate. The Cortez (which was to made in the following year) came from the Observatory vineyard that Craig rescued and revitalised through hard pruning.
2015 was a turbulent year. The acquisition of Lammershoek by a German consortium led to Craig's resignation from the company, and he was compelled to fall back entirely on the Testalonga project. Without a base, he improvised using space in various wineries. Despite the logistical nightmare, 2015 proved his most successful vintage ever, and a real coming-of-age.
El Bandito
El Bandito Cortez; Skin Contact Chenin; Mangaliza and Sweet Cheeks are all from Boschgassfontein, aka the old Observatory Vineyard, planted in early '70s. The vines are farmed organically (with some biodynamic preps) by Craig himself. They are unirrigated, cover crops are sown, and depending on the vintage, he either ploughs once between the row, or mows the covering grass. The soils consist of old decomposing granite interspersed with quartz. The microclimate is distinctive; the site is humid and cool. As Craig says: "The vineyard is a special one as it has been farmed organically since 2001, and every year, good or bad, gives a tension we sometimes don't find in our other wines (as much). This I think is due to the high percentage of quartz/silica in the soil". Tension is right, especially in the Cortez, although the angles in this spiky Chenin are more than mitigated by fermentation in barrels, the full malolactic, and phenolic cushioning from the lees-ageing. The Skin Contact Chenin also comes from the same vineyard. This particular wine has come a long way since it was first made, and each year provides new aromas and flavours. Craig again: "We have toned down the extraction and have now stopped experimenting as much as we used to. We have found our sweet spot that we enjoy for skin-macerated whites and enjoy the balance we get from these flavours. This was the shortest skin contact that we have ever given to this wine, and we really feel the wine is now developing into something that is entirely on its own."
The 2017 version was picked slightly earlier than normal to maintain the pH/acid/alcohol balance that Craig loves. These grapes are destemmed into open top fermenters and fermented for 10 days on skins before being pressed into 300 & 500 litre used oak barrels. It is almost velvety and the maceration gives a lovely apricot/peach element to the ensemble.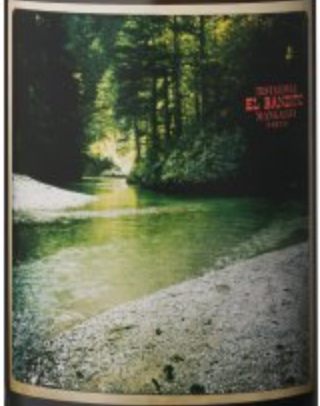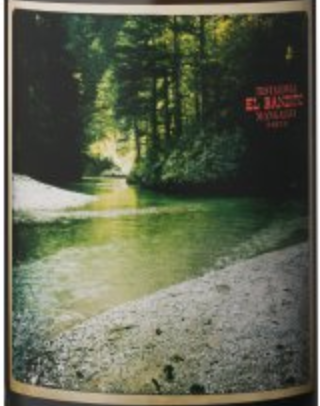 Mangaliza derives from Craig's experiences working close to the Hungarian border in Austria. Here he encountered the Harslevelü grape, which he describes as "beautifully fragrant and has a great natural oily texture together with decent acidity". When he returned South Africa and he decided to work with a tiny 0.5 ha vineyard, (which happens to be adjacent to the Sweet Cheeks and Cortez vineyard). Whilst in Hungary he also discovered the Hungarian "Sheep Pig" locally called Mangalitsa, "Since I like pigs and particularly pigs that look like sheep, so I called the wine Mangaliza in homage to the sheep pig."
The Harslevelu bush vines were planted in the 1971, situated in a very "wet" part of the Paardeberg, at the bottom of the slope. The vineyards grow very "proud" i.e. upright, and have very loose, open berries which help with good airflow to reduce disease pressure. Craig whole bunch pressed the berries into used 500-litre and 225-litre barrels. Fermentation is ambient and natural and, as with all of Craig's wines there is no filtration or fining and the merest touch of sulphur before bottling. Balance is the watchword here; the grapes are picked a bit earlier to exalt the acidity, and to keep the alcohol low, as Harslevelu can get a bit blowsy.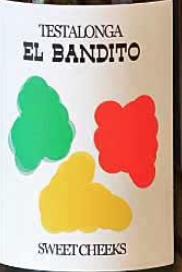 The charmingly named Sweet Cheeks (the name was inspired by the local children who, every year, love to pick at the sweet berries and eat them, hence "sweet cheeks") is the most fragrant wine in the Testalonga roster. Hanepoot (Muscat of Alexandria) is actually a table grape and meant for eating, but in 2013 Craig experimented with skin-contact to extract more flavour, and as a consequence it makes one of their most refreshing and fun wines yet with enough substance to be interesting. The old vines grapes are hand-harvested, destemmed and then pressed after 11 days and finally matured in 500L old oak casks. Full malolactic fermentation takes place. Captivating floral aromatics, grapefruit and wild mint jostle for attention, bitterness and acidity are balanced in the mouth with some delicate skin tannins.
The Baby Bandito Chin Up; Stay Brave; Hallelujah Chicken Run; Queen of Spades; The Dark Side and Monkey Gone to Heaven are from organically-farmed vineyards west of the Observatory vineyard in the direction of Malmesbury that Craig started working with when he left Lammershoek. He shares these blocks with Jurgen Gouws of Intellego. The farmer's name is Rick Mcgrindle.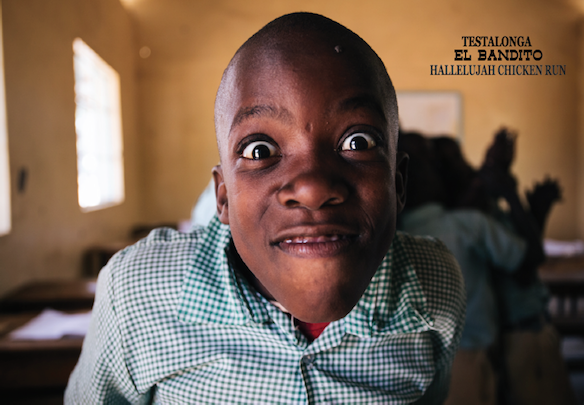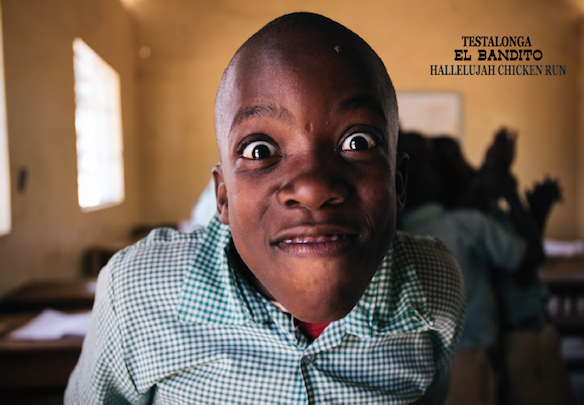 The gloriously-named Hallelujah Chicken Run is a tiny parcel (300 vines) of Viognier that Craig has been working with for a few years, but 2017 was the first vintage he and Carla were happy to bottle it on its own. The name comes from one of his favourite musicians Thomas Mapfumo, from Zimbabwe. "When he started out making music and formed a band they all used to work in the chicken runs, so their first band they called Hallelujah Chicken Run. The photo was taken by friend Kevin Short whilst on a photo shoot in Kenya, the boy symbolizes a lot of how we feel about wine."
A swift aside about labels and names, which for Craig always have an emotional resonance. There is an element of street art and "Banksyness", some of the ideas are serendipitous, and they are never less than striking and provocative. They are emblematic of Craig's personal desire for freedom of expression, but whilst there is a political and artistic subtext to them, there is also the sense that wine is a natural liquid that can bring a big smile to your face.
Craig came across the 0.1 ha Queen of Spades vineyard (0.1ha) through his good friend, Rick Mcgrindle, a farmer from Abbotsdale/Paardeberg region. It was thought to be Tempranillo when planted, but turned out to be Tinta Amarela, a grape that Craig had fallen in love with when he worked in Portugal. "The label is a photo taken by one of our friends Bryan short brother (Kevin Short) during his time spent at Burning Man in the USA. I adapted the photo to portray a perception of a "Love/Hate" relationship between the Queen of Spades and the Queen of Hearts." These are organically-farmed dryland bush vines planted in 1999. No shoot thinning is done, as Craig prefer the leaves to be left to provide the shade which he believes brings more elegance to the wine. The wine is made to be as light as possible on its feet: 100% whole bunch fermented for 9 days in open tanks, whereupon the must is pressed and aged in one 500L French barrel. No yeast is added, and of course, fermentation is ambient. SO2 added after racking in May and then none at bottling. This drinkable red with its fynbos character comes in at a piffling10.89%.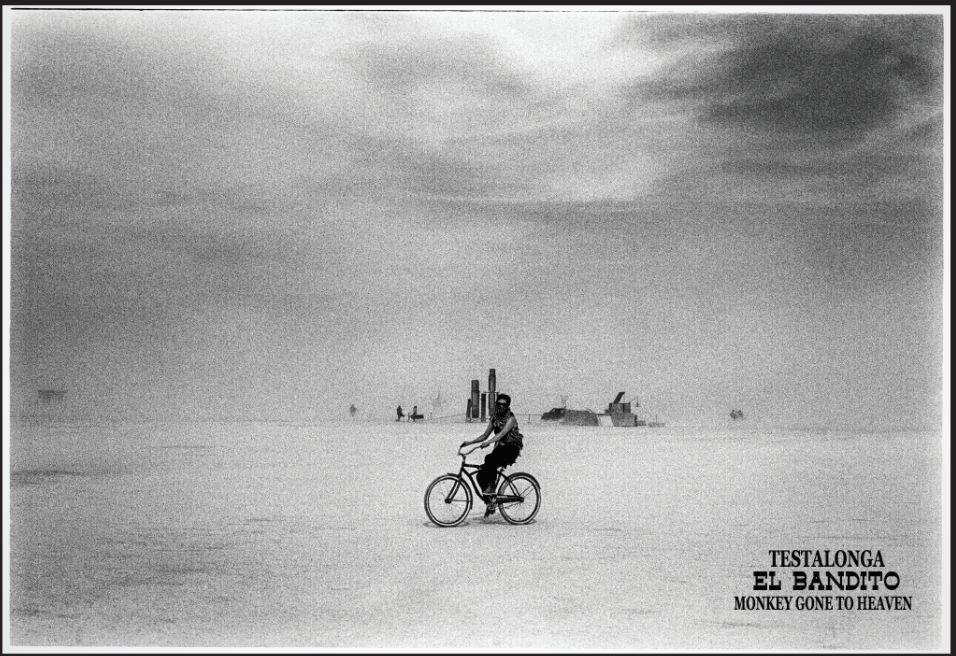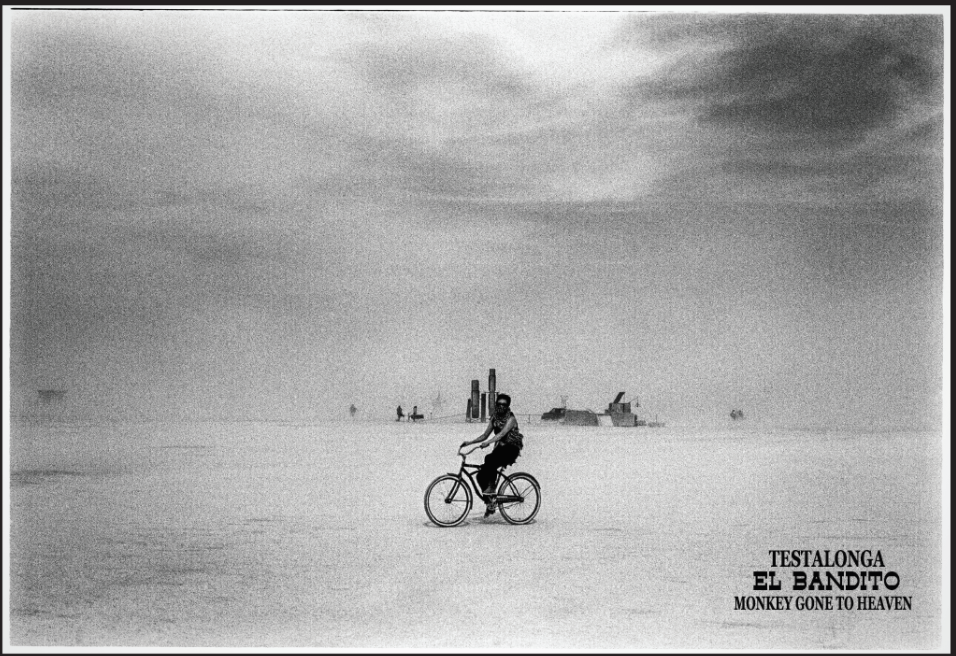 The label for Monkey Gone to Heaven is another from Kevin Short, taken at The Burning Man festival in USA. "I think this photo portrays the wine perfectly. Mourvedre can be a very tannic/gritty wine and the photo of Kevin's wife on her bicycle in the desert is a great analogy for the wine and its fine tannins. I enjoy the Pixies and their song "Monkey Gone to Heaven" and I think works well with this photo. The main theme of the song is environmentalism, and the song deals with man's "confusion of man's place in the universe", which is perfect for this photo, its location and people behind it." This Mourvedre is from bush vines planted in the 2001 on slightly more clay-rich "Koffie Klipp" soils of the Abbotsdale region on the foot slopes of the Paardeberg. This is a 1-ha block Craig share with good friend and winemaker Jurgen Gouws, who farms the block. The grapes are 100% whole bunch fermented for 10 days in open tanks, then pressed and aged in four 500 litre French barrels. A really purple wine with bags of dark fruit flavours but given freshness and edge by working with whole bunches and short maceration.
The third red is The Dark Side (referencing Craig's belief that Syrah is a black and white grape). It is a 0.75 ha block on soils with a higher-than-average clay content. This is made in the same light-extraction style as the other reds, with 100% whole bunches in open 1500 litre tanks, pressed after 10 days and then matured four 500L old French oak barrels. This reminds one of a friendly Syrah, say from Crozes-Hermitage, low in alcohol (11.91%), more on the blackberries than currants with a touch of dried herb and pepper to round off.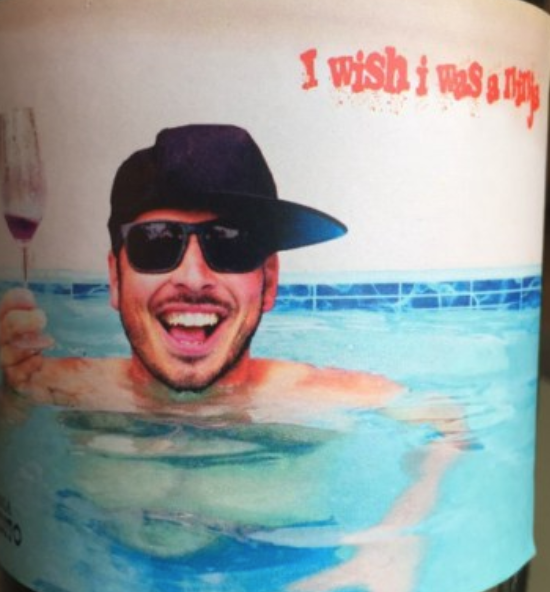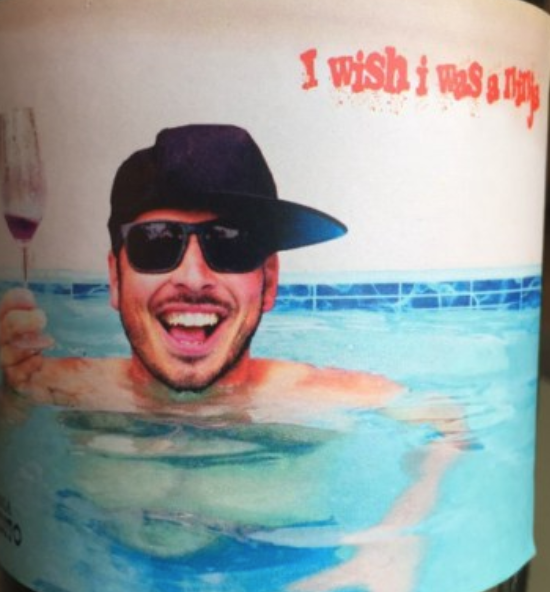 The I Wish I was a Ninja Pet Nat is from a tiny block close to Lammershoek (the owner doesn't farm it, so he allows Craig to look after the vines), planted in 1994. This vineyard has become very important for Craig as it provides grapes with consistently low pHs which is crucial for this cuvee. The Colombard grapes are hand-harvested and fermented in stainless steel at a low temperature. The juice was then racked six times during fermentation to remove the sediment. It was bottled under crown cap with a sugar of 58g/l where it was left to finish fermentation and build up a natural pressure of carbon dioxide. After 10 months the bottles were riddled and disgorged and topped with the same wine (from other decanted bottles) and crown-capped again. No SO2 was added to the wine and neither was any settling or fining agent used. The result is a bristling brilliant pet nat at 9.2% with an acidity of 8.9 and a residual of 23 g/l. It is aromatic and laser-bright, like lemonade for grown-ups. Perfect for your pool-side party in South Africa and the one day of summer in the UK. I jest.
The Baby Wines
The Baby Bandito labels, and the idea of a "series" using different and bright colours, was influenced by street artists. "The names of the wines [themselves] come from expressions that we use as if giving encouragement to a child. Stay Brave is our "Baby" skin contact Chenin." The grapes come from an east-facing vineyard that had been abandoned in 2014, and subsequently was nursed back to health for this vintage (2017). The grapes were 100% destemmed into open 1500L tanks and fermented on the skins for 11 days before being pressed off into a 3300-litre old oak foudre. Ambient ferment, no yeasts added and full malo. Although a junior (9.88%), this is a supremely punchy Chenin, fully living up its name.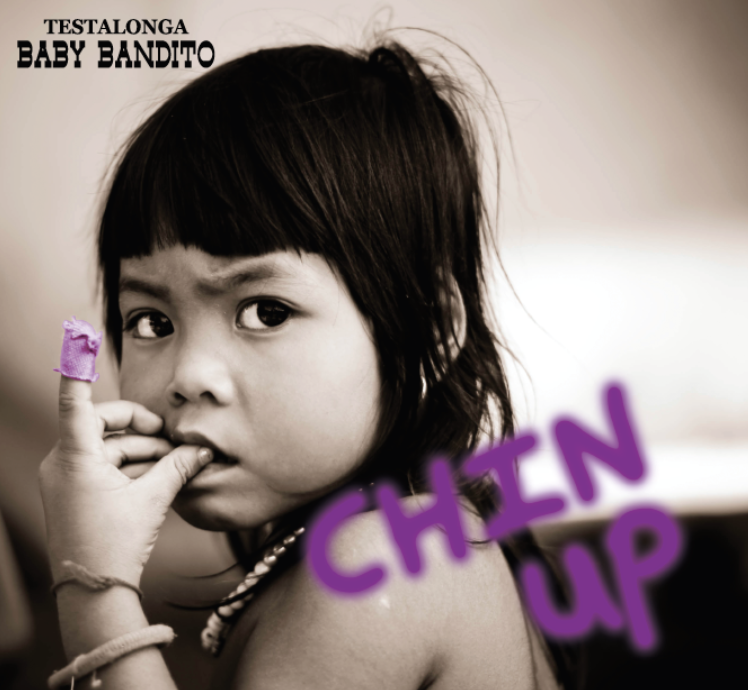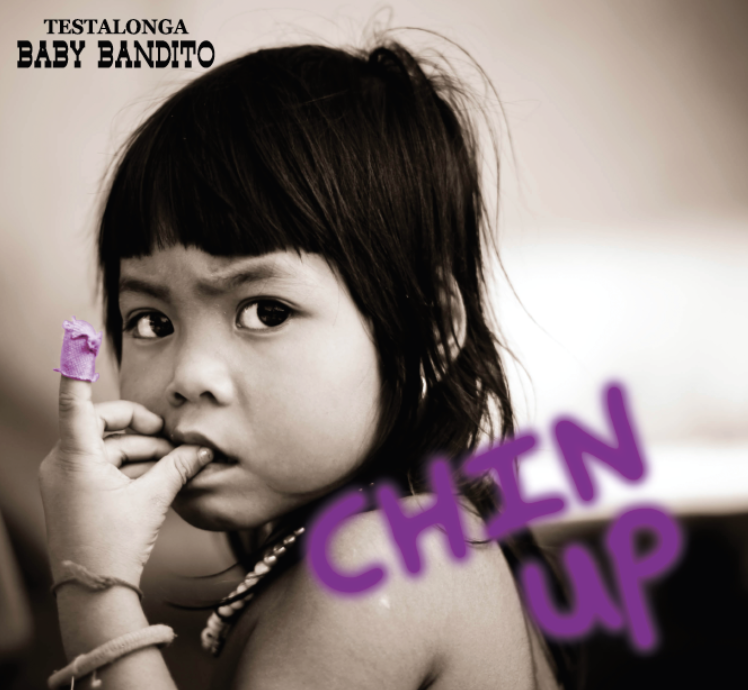 Chin Up is the latest addition to the babies, another exhortation you might give to a child. Bush-vine Cinsault (untrellised and dryland), farmed organically, yielding very large, delicate pale-hued grapes with thin skins. This version is hand-harvested and 100% destemmed into open 2000-litre fermenters, where it remains on the skins for 10 days before being pressed off into a 3300-litre old oak foudre. It's a lovely wine, reminiscent of versions from the Languedoc, with juicy red cherry, liquorice and strawberry fruit and just a whisper of white pepper.
The fruit for Keep on Punching and Follow Your Dreams comes from the farm next door to Lammershoek called Morelig. Craig helped the farmer convert to organics back in 2011 when he brought the farm. The Chenin vines for Keep on Punching were originally planted in 1972, on a block that Craig has worked with previously, and it always gives very small clusters that are full of concentration and a high natural acidity. The soil is very exposed (lots of rocks) and this comes through in the backbone of the wines. The Chenin is whole bunch pressed and fermented in 2000 litre stainless tanks and follows the natural pattern of no yeast (or other) inoculation or additives apart from a small amount of SO2 shortly before bottling. A pure style of Chenin, balancing "nerve" and white flesh fruit character.
"Follow your Dreams" is a quote made famous by the street artist, Banksy, who says "All art is stolen". "So, we stole his quote! The photograph was taken by my brother Mark (with permission) whilst on holiday in Vietnam!" This wine hails from a north-facing vineyard block of Carignan, on decomposed granite, at 220 m above sea level. It is quite exposed so the canopy is kept intact, in order to prevent the grapes being sunburnt. Although it is 100% whole bunch fermented, the wine does not do carbonic maceration, but rather is crushed before going into tank for 10 days of fermentation and then pressed off into an old 3500-litre foudre. Fermentation time was longer in 2017, as it was a more even growing season with large healthy berries. This cuvee always has a touch of that Carignan meaty/sanguine character, as well as a certain medicinal quality.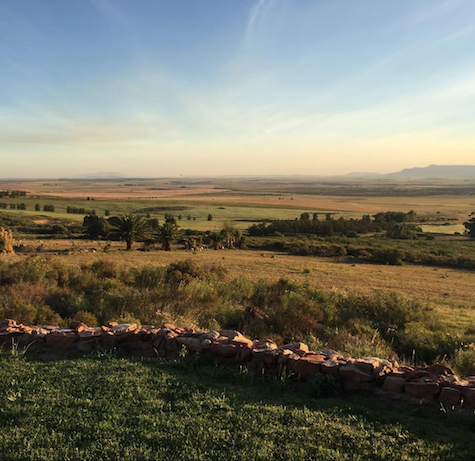 Craig and Carla are very important to us. We were fortunate to have been able to witness their journey and the fulfilment of the project, and also to get to know them over a period of time. Their combination of open-mindedness, yet fearlessness, leavened with good humour, has earned them the respect of many of their peers. And their wines are thrilling, even trail-blazing for the culture of South Africa wine. This also excites envy and antipathy, of course; the reputation of the Testalonga wines is greater in the export markets than at home. Craig and Carla have negotiated the tricky times with aplomb. Several of Craig's wines were refused export licenses for various ridiculous reasons, but mainly because the standards board used to consider them unrepresentative of South African wine. Well, they got that much right. The Testalonga wines with their combination of salty minerality (granitic salts), wild herbs and textural spice, always represented, in our opinion, the best expression of South African terroir. Certain critics, especially in this country, felt that the wines were uncompromisingly lean; these commentators didn't (and still don't) appreciate that particular steely acidity which all of Craig's wines possessed. I have had plenty of arguments with these critics about what constitutes electrifying tension in a wine and what is really lack of ripeness. Well, we will never agree. What is certainly manifest is that the Testalonga wines have all the components, the wherewithal, to age fantastically. Pull a cork on an older vintage and you will see their natural energy is undiminished. And that puts them on another level.\
*
Interested in finding out more about any of Craig Hawkins's wines? Buy online here or contact us directly…
Retail: shop@lescaves.co.uk / 01483 554750