International pop-ups!
Sunday May 7th
#realwinefair
In their own words…
Who stole the glass at Le Verre Volé? Soif!
Whenever we're in Paris you'll almost always find us at Le Verre Volé on Canal-St-Martin. Since it opened 16 years ago it's become an institution, and a place where we go to discover new wine. Thomas Vincente's wine selections have set the benchmark for all of us.
So, we're pulling out all the stops to welcome our Parisian friends, who will be taking over Soif's kitchen for one night only on Sunday 7th May.
Together we'll celebrating the Real Wine Fair , which is taking place in London on this same weekend. The fair is one of the largest artisan wine festivals in the UK, featuring some 170 wine makers from 20 countries pouring over 700 organic, biodynamic and natural wines.
Le Verre Volé, beloved wine shop-cum-bistro, has since grown into two Parisian locations and a Tokyo outpost, but is still as humble and homely as ever. It's the kind of place you can rub shoulders with winemakers, and converse with total strangers about food and wine, until they become friends.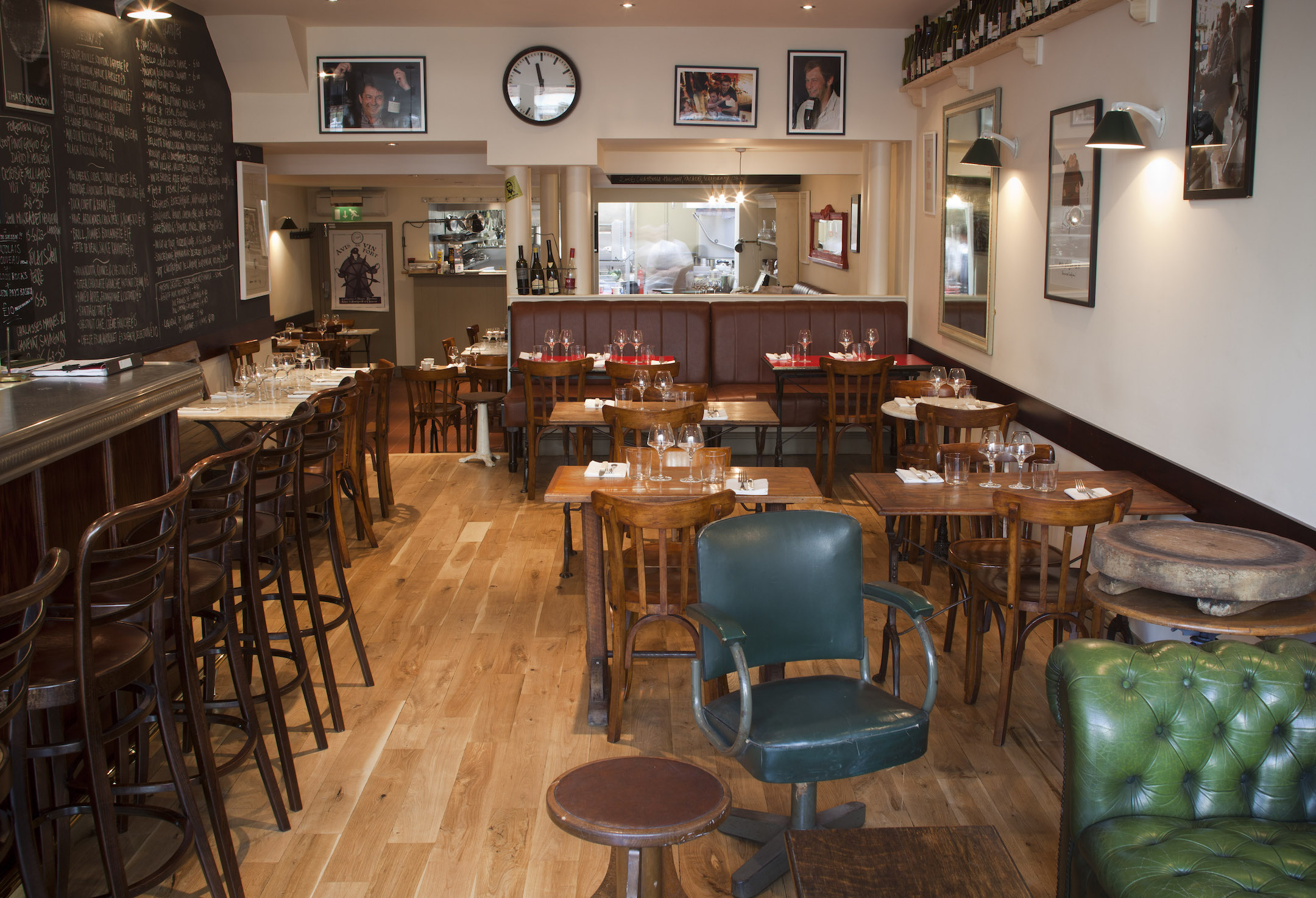 We adopted the same informal philosophy at Soif when we opened in 2011. With a list of over 400 handcrafted wines and monthly shared-table wine dinners showcasing Chef Anthony's carefully sourced ingredients, Soif has become known as a place where you can eat and drink well in a casual, friendly atmosphere.
We love Verre Volés homemade boudin noir with seared cuttlefish; but this night's menu will also include their fresh, clean and raw Asian infusions of sashimi and tataki.
With this collaboration of two much loved wine bars during the Real Wine Fair the cellar will sure to be (and need to be!) well stocked.
In the mantra of Le Verre Volé: Régaler, ravitailler et désalterer! (Regale, refuel and refresh)
Verre Volé will be serving a set menu for £40 per person (£20 deposit payable in advance).
Walk-ins are welcome at the bar and table bookings can be made HERE or by contacting Soif directly on 020 7223 1112 or enquiries@soif.co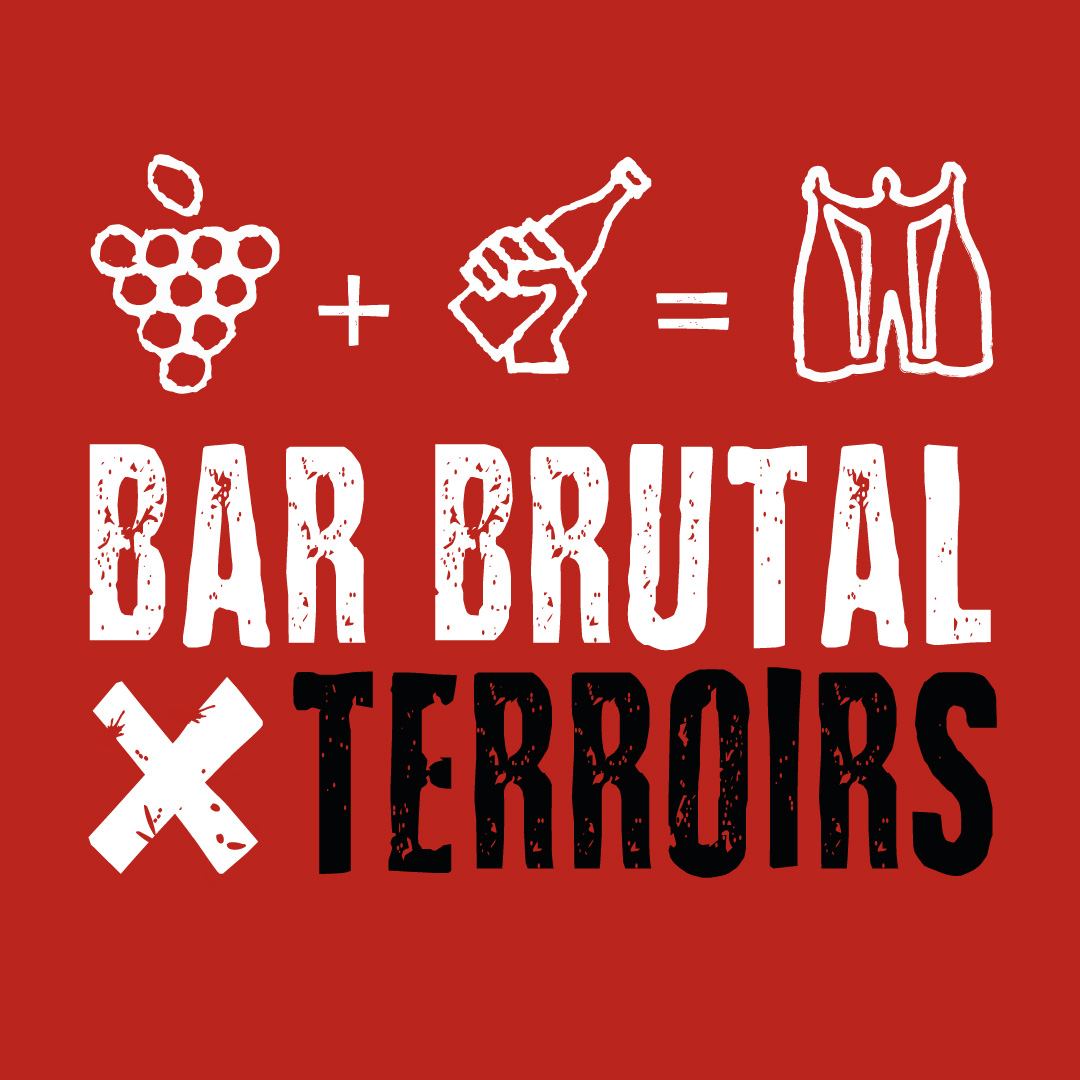 We're delighted to welcome Spain's most famous natural wine bar, Bar Brutal, to Terroirs on Sunday 7th May to celebrate our shared passion for real wine and honest food, and to toast the opening day of The Real Wine Fair at Tobacco Dock in Wapping.
Bar Brutal have been serving up their Venetian-influenced tapas and pouring natural wines from their Can Cisa wine shop since 2013. Like Terroirs, Bar Brutal is a must-visit for all wine loving foodies.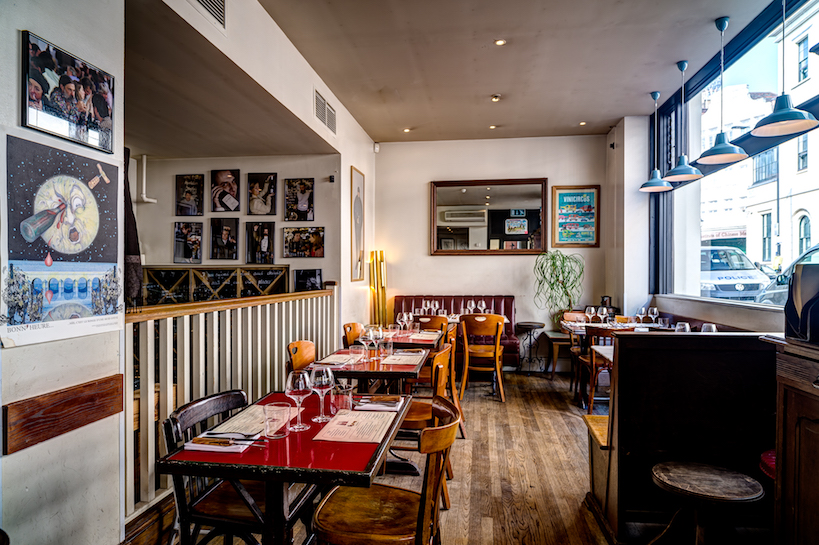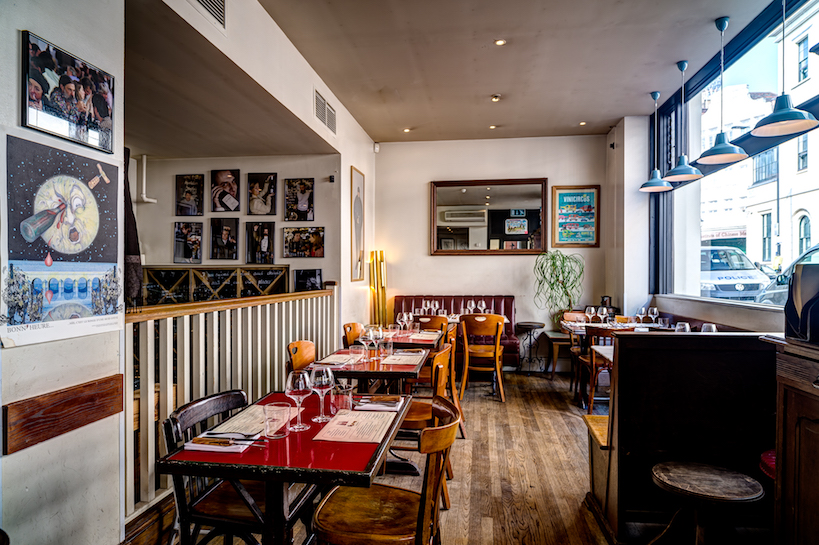 They are renowned for their wine list of more than 300 wines and still counting – all natural, organic or biodynamic, and many a cuvée from a well-known artisan grower will have the famous Brutal label on the bottle.
Expect a full house of Real Wine Fair friends and Catalan vibes brought by team Bar Brutal. Share a table with artisan growers from around the globe.
Bar Brutal will be serving a set menu for £40 per person from 6.30pm (£20 deposit payable upfront)
Walk-ins are welcome at the bar and sharing table bookings can be made at HERE or by contacting Terroirs directly on 020 7036 0660 or enquiries@terroirswinebar.com

Melbourne meets East Dulwich: Embla at Toasted
On Sunday 7th May we're handing over the kitchen at Toasted East Dulwich to Chef Patron, Dave Verheul and co-owner Christian McCabe from Embla in Melbourne.
After the hugely popular Town Mouse, Embla is this duo's second Melbourne venture, and recent winner of The Age Good Food Guide 2017 Best New Restaurant.
We're feeling pretty 'new' at Toasted too, with Chef Ollie Lawrence and manager Basile Gueret – both from Terroirs – recently re-launching Toasted's Bistro and opening our new wine shop.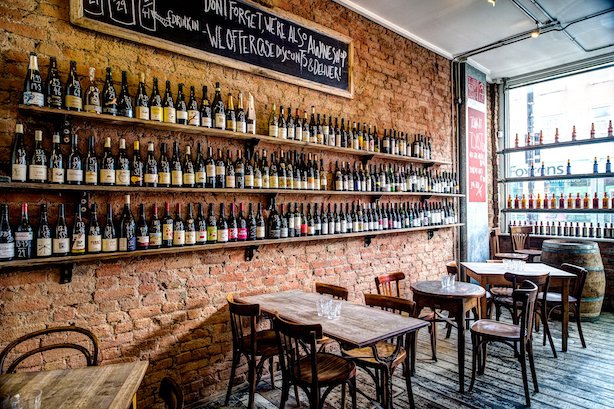 There's a lot to celebrate, including the Real Wine Fair – on in London this same weekend.
Embla will be serving a set menu for £40 per person from 6.30pm (£20 deposit payable in advance)
Expect a rustic and raw selection, starting with Embla's sea bass carpaccio and raw veal, accompanied by their homemade pickles. Like Toasted, Embla wood fired oven fuels the main event, which tonight will be whole-roasted chicken with garlic and rosemary.
Come for the food, and stay for the wine!
The atmosphere is always warm and casual and you'll be in the good company of happy wine fair goers, friendly regulars and some fair dinkum Aussie winemakers – some of whom may well be propping up the bar!
Walk-ins are welcome at the bar and table bookings can be made at HERE or by contacting Toasted directly on 0208 693 9021 or info@toastdulwich.co.uk