Over the years, many of our wineries in the Jura region have acquired quasi-cult status. It is not something that we care about, because we play the wine rather than the personality. Nevertheless, when a grower becomes renowned, it does have a commercial effect on us. The wines are inevitably scarcer, the demand is higher and the allocations, as a consequence, smaller. Now we take what we can, when we can. The wines are Emmanuel Houillon, Kenjiro Kagami (Domaine des Miroirs), Renaud Bruyere and Philippe Bornard come and go in such double-quick time (that is, if we receive them at all), so we fall back on the newer wave of top Jura growers, namely Fabrice Dodane (Domaine St Pierre); Julien Mareschal (Domaine de la Borde) and Etienne Thibaud (Domaine des Cavarodes) – amongst others.
Etienne Thiebaud set up his domaine in 2007 after working for several years with Pascal and Evelyne Clairet of Domaine de la Tournelle. He settled just north of Arbois in Cramans, by the Loue River, which marks the boundary between the Jura and the Doubs départments. When Etienne began Domaine des Cavarodes in 2007, he was fortunate to acquire a few very old parcels of vines between 60 and 120 years of age. These vines are just on the north side of the Loue, and therefore just outside the appellation of Arbois. The parcels are planted with several extremely old and rare Jura varieties that are great curiosities to nurseries in the Jura and beyond. Etienne's vineyard work has been organic since the beginning, including his plots within the Arbois appellation in Les Messagelins, which he converted to organic farming upon arrival.
Etienne is a true artisan currently working organically but is currently in conversion to full biodynamics.
The domaine comprises five hectares on mainly Kimmeridgean chalk and clay with some limestone and marl in the northern part of the Jura region. Etienne is a true artisan currently working organically but is currently in conversion to full biodynamics. He uses herbal teas and vineyard activity is determined by lunar calendar. He's working with fantastic material; some of the vines are ungrafted and, as mentioned, are venerable specimens. His philosophy is to make wine with as little intervention as possible.
Etienne makes his field blend archive of vestigial pre-phylloxera varieties. This Vin de Pays de Franche-Comte is a blend of 1/3 Pinot Noir, 1/3 Trousseau and the remainder a melange of Gamay, Poulsard, Pinot Meunier, Argant, Portugais bleu, Enfariné, Mézy…! Vinification is semi-carbonic and there is a ten-month elevage in old barrels. The fruit has a veritable crunch think slightly sour griotte cherries, rustic, yet seductive tannins. The 2018 version of this is inky-dark and spicy.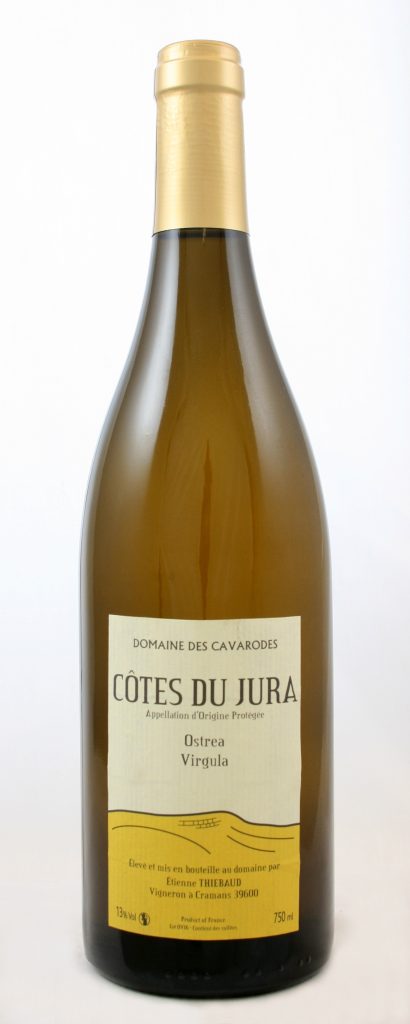 The Savagnin Ostrea Virgula relies on beautiful grapes. Fermentation and elevage sur lie in vat for twelve months then a further two to three months in old fûts (topping up) so that the wine has a chance to settle. Sulphur is only added at bottling for stability. The result captures the essential nobility of the Savagnin grape with an ensemble of lovely pear, apricot and gentian aromas adding colour and tone to a palate of remarkable persistence. The name of the cuvee is reference to the high fossil-shell component of the soil. The extra period of maturation makes this a wonderfully-composed Savagnin. The Poulsard de Chemonot is a shimmering ruby-red with pepper and red fruits on the nose and is supple in the mouth, whilst the Trousseau Lumachelles and Trousseau Messagelin are more muscular and muskier yet still possess plenty of finesse. All reds are from manually-harvested grapes, undergo semi-carbonic maceration, are fermented in fibreglass lined tanks for up to 15 days and matured in old oak cask for 10 months before bottling without filtration, fining or sulphur added.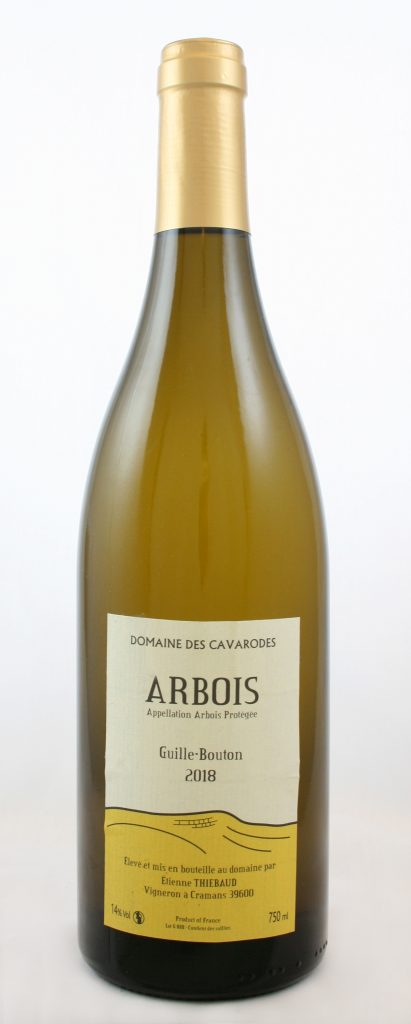 The whites are all fermented in old barrels. Guille Bouton hails from limestone clay over grey and blue marls. This Chardonnay is rich and spicy with an enveloping attack in the mouth and has dense and long finish with excellent tension. Chardonnay Messagelin, meanwhile, is from a plot on limestone, clay and marl, fermented and aged in big foudre. Expressive and ripe nose of citrus zest and yellow fruits with a mineral background. Full-bodied, round and fruity with a wonderful finish of fine bitters, minerality and salty note.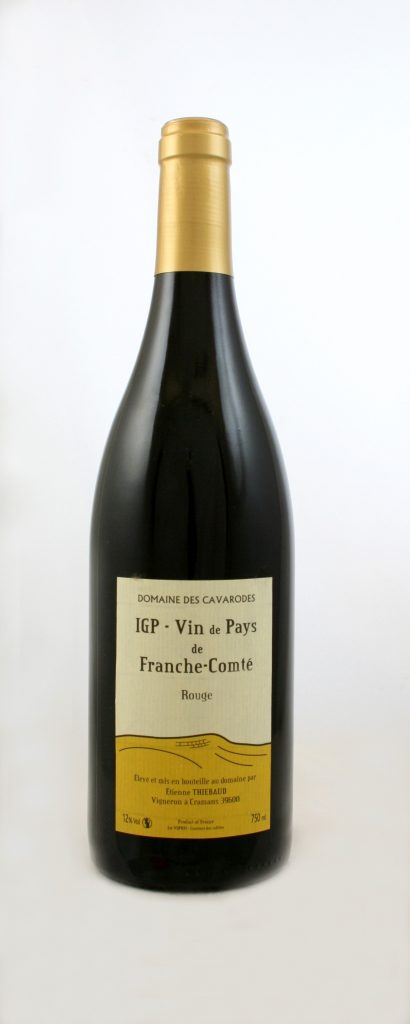 Quantities are small and the wines always sell it within the first few weeks.
2018 Chardonnay Lumachelles
2018 Chardonnay Guille Bouton
2017 Savagnin Ostrea Virgula
2018 Trousseau Lumachelles
2018 Trousseau Messagelin
2018 Poulsard de Chemenot
2018 Poulsard Lumachelles
2018 Pinot Noir Lumachelles
2018 Rouge VDF Franche Comté
*
Interested in finding more about the wines of Domaine des Cavarodes? Contact us directly:
shop@lescaves.co.uk |  sales@lescaves.co.uk | 01483 538820