In the future, everyone will be famous for fifteen minutes.
Once upon a time when we were but a teeny amateur company knee-high to a Diam cork with barely two straw pennies to rub together, we were hot stuff. I mean smokin' hot like a barbecue sauce created by a Mexican chef using The Merciless Peppers of Quetzalacatenango … grown deep in the jungle primeval by the inmates of a Guatemalan insane asylum. The flavour of the month, the year, even if that flavour was too spicy for some. We were a classic example of unknown rags graduating to slightly more recognisable rags, and, bewildered to have risen without trace, we tripped the light fantastic for a moment in the sun.
It helps to be the first over the wall in several arenas. It is well known that Les Caves grabbed the natural wine bull by its steaming horns. This catapulted us into the limelight whether we wanted that or not. Not that it had anything to do with identifying a putative trend and riding it like a bomb, rather it was the result of liking a certain style of wine and hoping others would come around to our taste. How cool to buy and sell something that you might want to drink with pleasure yourself. One of the early catchphrases of our company was: If no-one likes the wine, we'll drink it amongst ourselves. Yes, the nothing-ventured philosophy came with a complimentary wine glass to consume one's mistakes. Others saw it differently – that with our studied air of insouciance we were cunningly manipulating taste, brainwashing customers, flying a flag, riding a bandwagon etc. Because we liked something a bit different, we were de facto fundamentalists.
The rest, as they say, is history. After a bonny start where the wine trade en masse looked favourably on Terroirs and our endeavours, natural wine became a divisive issue associated with manifestos, anti-manifestos and mucho political posturing. The two words "natural" and "wine" when juxtaposed, became freighted with meaning and intent, and like a line from one of the testaments, could be (and were) interpreted in so many different ways by different people with different agendas. Various wine journalists and commentators assumed a nakedly hostile stance, presenting our company (and us as individuals) as no-sulphur evangelists wanting to flood the country with our nasty zero-additive natural wines, as if we were entirely careless about the quality of the wine we were purveying, and valued pure style over substance. Others viewed the word "natural" as a semantic threat, stating that wine could never be a natural product (precisely because it was a fabricated product) and, in any case, such wines were faulty and rubbish. Which is having your semantic cake and eating it.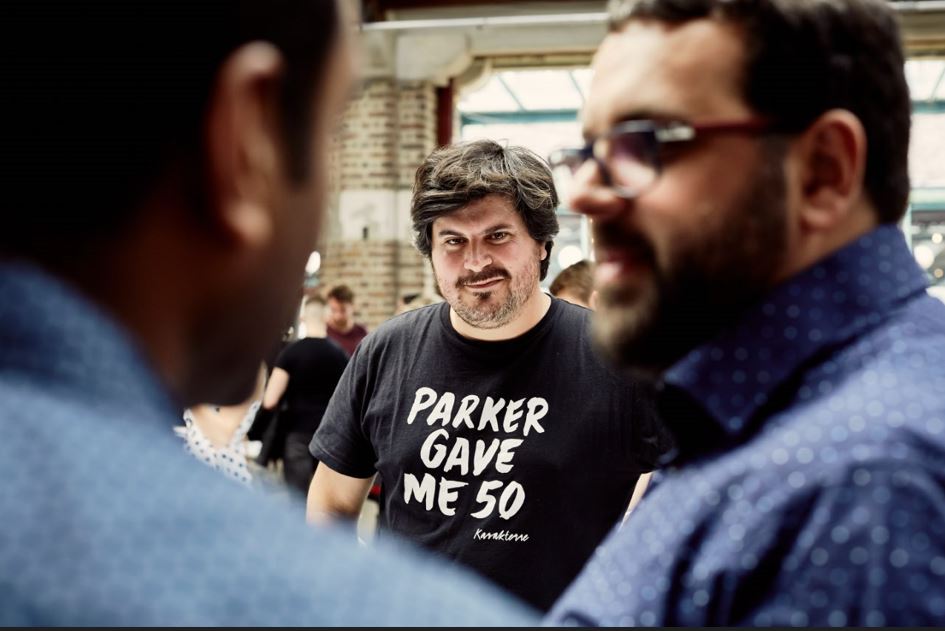 For several years, the wine trade scene roiled with grandstanding contrariness – straw man fallacies, false dichotomies and more than a fair few ad hominem attacks. Ayatollah, fundamentalist, extremist and Cathar Prefect were some terms used to describe me back in the day. The Old Testament days, I guess. I used to joke that certain sensitive souls had google alerts set to respond to the juxtaposition of the words natural and wine. Mighty carillons chimed. Thus, did natural wine cause uncontrolled "wild fermentation" 'mongst certain overly sensitive-souled bloggers. Meanwhile, a notable wine merchant most notably wrote an introduction to their wine catalogue excoriating natural wines and the natural wine phenomenon, whereas another, a director of one of the largest wine companies, and a guest speaker at the first Real Wine Fair, commented that he felt like Daniel in the lion's den. Talk about putting the biblical in bib! Yes, natural wine had created a Manichean universe!
The net effect of all this disingenuous huffing and puffing was to make natural wine an issue that everyone in the trade and beyond had to have an opinion on, thereby kindling the embers that were warming this hot potato. If I wished to provoke further controversy, then I simply countered illogical statements. Opinions derived from generalisations rather than a deeper knowledge of the subject would, by definition, never be changed. A little learning closes all portals to open minds.
Not that any of this mattered. Farmers and vignerons continued to do their own thing, merchants imported the wines, wine bars, restaurants and retailers sold them, and hundreds of thousands of people drank and enjoyed them. And social media made a gradual irrelevance of the views of the commentariat. The part of the wine world that espouses hierarchical systems of quality, that judges this wine to be better or worthy to be more expensive than that wine, that embraces market forces, is not the wine world that we ever inhabited, brief claims to fame notwithstanding.
I am occasionally asked whether we were trend-setters, or rather whether we tried to set an agenda for others to follow.
Scheming aside, a devil-may-care attitude means that one is always excited to take new ideas out for a ride and delve into new regions. For example, we identified the new wave of nutty-natty winemakers in Australia and inhaled their unique brand of crazy. We invested time, money, blood, sweat and tears in the natty wine bars. One of those, Terroirs, became a bohemian oasis in London central and queues snaked around the street just to enter its hallowed portal and feel the natural wine mayhem vibe. We organised a successful international natural wine fair (and followed it up), and off the back of that arguably the largest ever by-the-glass promotion in the UK. Because they happened, it sounds as if these things were master-planned to the nth degree. Our fuzzy philosophy was to try as hard as possible to bring good people into contact with good wines (as we perceived them). The truth is that there was a lot of frenzied paddling by many webbed feet 'neath the calm surface. The seats of our respective pants acquired plenty of air miles.
Being the centre of attention is not the worst place to be. Once upon a time, the great and the good of the wine world did attend our tastings. Perhaps just to see what all the hype was about, maybe because they were genuinely interested in what we were doing, and maybe hoping to discover that we would fall flat on our faces! It is a truth universally acknowledged that one tends support the underdog until it wins best in show, and then go on to next thing.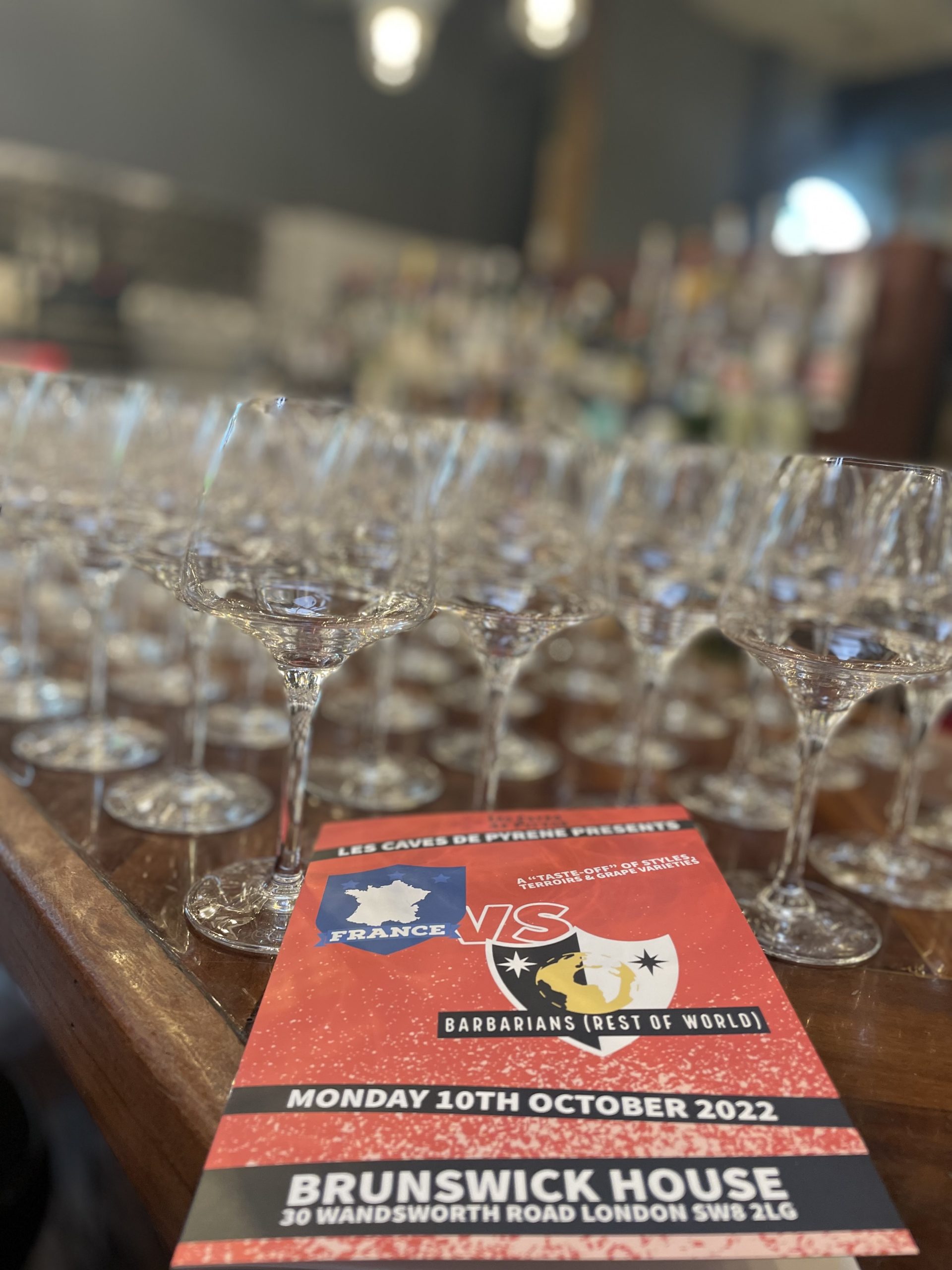 Not that we were ever content to rest on our laurels. We pioneered themed tastings (Drinking Outside The Box, for example) and always tried to be as fun and inventive as possible in the way we presented wines. Before the Real Wine Fair was a glimmer of an inkling, we had a surreal tasting at Sketch with trance music pumping in the background and swirling projections on the walls (nothing we arranged, it just happened); oversaw a monumental "foie banquet" conjured by a French chef for two hundred souls in a building overlooking Hyde Park Corner. There was so much food that gavaged grown trencherfolk laid down their knives and forks and cried. We hosted a tasting in a venue overlooking a motorway across from the delightful Shepherd's Bush Westfield Centre where the growers were unable to attend as all flights had been cancelled owing to a volcano erupting in Iceland. We passed off Les Caves members as growers and roped in a few accommodating sommeliers to pour and pretend to have made the wines themselves. At least, the volcanic-dust-inspired-sunsets were amazing. To borrow and adapt a Laurence Sterne quote from A Sentimental Journey Through France & Italy, Les Caves ordered these things [tastings] differently!
More intimately, we've organised tapas crawls to initiate trade peeps into the gastronomic pleasure of sherry. And, more recently, a cider version of the same. Flamenco guitarists and dancers strutted their stuff at one small Spanish event; Georgian polyphonic singers incanted at various "supras" we put together. A movie at Terroirs including an inaugural screening of Jonathan Nossiter's "Natural Resistance" (I can still hear Jonathan bemoaning the quality of the screening: "It looks like a Brazilian porn movie"). And wine dinners of every shape and size. I can recall one Michelin starred chef saying after a particular event of another he had been forced to share the stoves with: "I am never working with that maniac again!"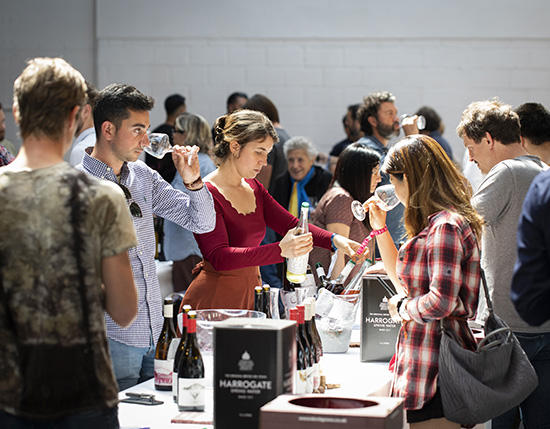 The Real Wine Fair is something we are inordinately proud of. It was never a commercial proposition in the sense of being a money-spinner, rather a symbolic and financial commitment to the producers and the trade, an event to bring trade and the public closer to the wines they might sell and consume. And it was a lot of fun to boot. The eve of fair growers' parties became the stuff of legend and future gossip. If you can remember what happened at them, then you weren't there. Smaller versions of Real Wine subsequently went variously to Ireland and Scotland, and finally out into a vineyard in the Chilterns. In financial terms, the risk always outweighs the reward, but the real reward is memories engendered and good will fostered – and that is priceless.
There were awards in the early days. Did we care? Yes and no. It is gratifying to be recognised by your peers and it would be arrogant to assert that it doesn't matter. It shows that people are watching and talking about you. As Oscar Wilde didn't say: If there is one thing worse than being talked about, it's not being talked about. In one fine year, Eric made a list of 1000 most influential people in the UK, and my claimlet to famelet was finishing ahead of then Prime Minister "Call Me Dave" Cameron in top UK wine influencers. Although behind George Osborne, so I wasn't allowed to set the duty rate for wine at 0 which would have signified my infinite sagacity. We were also invariably recognised for the quality of our service in surveys in several trade magazines – something voted for by customers, so an accolade to be proud of. When I am revising the company prospectus, it looks as if we crowded all our bauble recognition into a furious period of five years, and then effectively ceased to exist after 2012. In the end, the new kid on the block grows into adulthood and doesn't need praises and rewards to encourage him/her to look for motivation.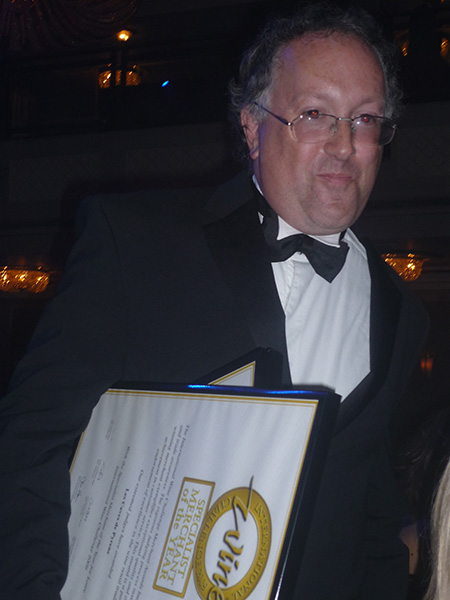 I am occasionally asked whether we were trend-setters, or rather whether we tried to set an agenda for others to follow.  In my book The History of A Company In 10.5 Chapters, I wrote that history is largely a matter of dumb luck, being in the right place at the right time, of self-fulfilling prophecies, and the devious ability to be identified with certain trends. I am sure Tolstoy and Isiah Berlin would offer a rather alternative perspective on the march of history. In my book, I cited the sudden explosion in popularity of Picpoul de Pinet as something that we felt was on the verge of happening. Fortuitously, we had a Picpoul, an excellent Picpoul as it happens, and were positioned to capitalise on that. At the same time, I reverse-engineered the perception that we were responsible for the popularity of Picpoul. It was part of The Grand Plan.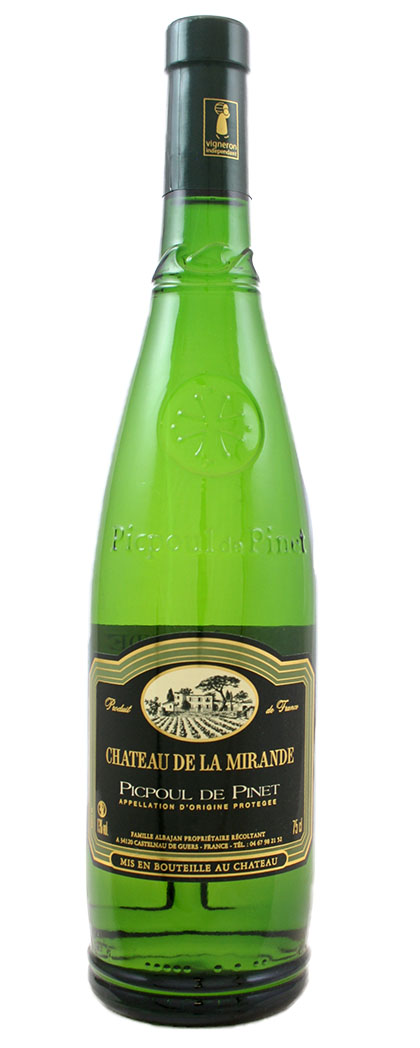 The big love for Australian natty wine coincided with a desire to take the pretention out of wine and (re)discover the humour in it. The personalities of the various Aussie producers gave enormous impetus to this idea that wine could be devolved out of its closeted world and reflect the voice of the people. Its contemporaneous analogue was the glou wines with funny cartoon labels from France (in particular). The news was that the juice was on the loose. The language we freely use today when describing drinkability, owes a big debt to these Aussie wine outriders.
Novelty is as old as the world itself and it is possible to tire of a diet of frolicsome wines.
Our admiration for the country of Georgia and its proud people spurred us to tap into a deep and historic wine culture. The styles of wines may have been antithetical to the Aussies above, but the spirit was the same, big-hearted, bold-flavoured, and generous. Customer and consumers love it when people who make wines with real integrity are prepared to reach out, tell their stories, put their wines into their emotional, cultural, and gastronomic context. We have always felt that you cannot isolate the wine from the place it comes from and the vigneron(ne) who brings it to life.
The wine bars were a no-brainer – why wouldn't you want to have some place to showcase singular wines in a friendly atmosphere with delicious food? When Terroirs opened, the London wine bar scene was moribund. Over its twelve-year lifespan, Terroirs was the place where you could meet for a swift bite and a glass or stay all night. You might bump into growers there, sommeliers and chefs, the odd celebrity…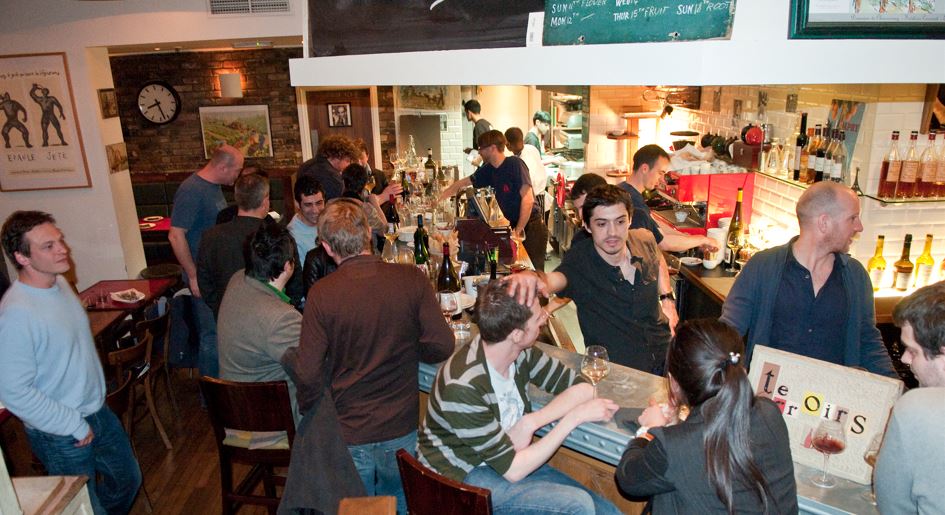 If this all sound like geniuses were plotting brilliantly to weave a magical wine web, know also that many ideas fell by the wayside for one reason or another. What makes an idea work is the will to implement it and that requires graft, attention to detail, imagination, and determination. Being of a certain size now, "brilliant ideas" must be put through a strict financial wringer, lest the cost of their implementation compromise the greater good of the company. Once you have established a moderately successful company, you are responsible to the people who work for it. But this is where we are. In a sense, it would be fun to start a wine company with total carte blanche to pursue passion-projects, and we admire those smaller operations that do precisely that.
Perhaps our greatest achievement was when we were tested in the fire of Covid and attendant lockdown. We kept our entire team on board during that period, we pivoted as necessary, we tightened our procedures and put on the afterburners. And we weren't afraid to mix our metaphors. Hard work from a selfless team. Les Caves is more than the sum of its working parts because those working parts are the people and shareholders in the company.
It's not rocket surgery, as the saying doesn't go. Success lies in observing the common-sense fundamentals. Customers value the personal touch, and we have always prepared to go the extra mile and be as efficient as is humanly possible. We don't use the term "ethical code" or "Golden Rule" or pontificate how to get ahead in business, but doing things the right way has always been more important than acquiring business at all costs.
We are not a visual, design-oriented company. We are not part of the hipster movement.  We don't advertise. We do almost no publicity other than a few in-house posts on social media. We don't court the press or bloggers. We don't rely on search engines or platforms to collect and analyse data. We don't chase trends. We don't try to reinvent ourselves. We are not here to popularise wines for the sake of it.
We do believe in education and information. We do want to bring customers closer to the wines and the people who make them. We do favour the small-scale over the large. We do believe in learning about the businesses of people that we work with. We do believe that quality comes at a price and that price should be paid. We do believe in plain speaking rather than business jargon. We believe in long term planning rather than short-term fixes (although that is easier said than done!).
We try to communicate in a friendly way with each other, with the growers we work with, and with our customers. "It is a wise thing to be polite; consequently, it is a stupid thing to be rude. To make enemies by unnecessary and wilful incivility, is just as insane a proceeding as to set your house on fire." [Schopenhauer] In the end, we want to establish roots, create connections in the wider wine community, and forge a legacy. The last part will necessarily derive from forward planning and financial security; the first, by means of growing and nurturing a family of like-minded individuals and playing to everyone's strengths.
Someone said that if you wanted to make a million quid in the wine trade, start with ten million.  Over the past five years, our business has become so fraught with logistical difficulties, so mired in red tape, so exposed to market whims, fuel shortages, climate crisis, and political stubbornness, that it is a miracle that we are where we are. In a way, it is tantamount to saying that what doesn't kill you makes you stronger! Despite the financial muscle that big companies can bring to bear to buying and selling and generally planning, I would rather be small, as smaller structures are easier to manage and adaptability becomes second nature.
Some tips on how to succeed in business by not trying to be too smart.
Be realistic and not blindly optimistic. Not all is for the best in the best of all possible worlds.
Have a financial director who can see the overall money picture but does not exist to pour cold-water over all creativity!
Accept that only one in five great ideas might see the light of day.
Don't waste money advertising.
Word of mouth recommendations may be slower, but they enable your company to grow sustainably.
Don't bad mouth the opposition to producers or customers.
Don't use obfuscating jargon when communicating, Be pithy.
Always be nice – you might make someone's day.
Be empathetic. Listen properly.
Be prepared to negotiate on prices/discounts but always remember that it is a two-way process.
Don't make exaggerated claims for the wines you sell.
Analogous to this, if a wine is showing badly at a tasting, don't pretend that it isn't.
Your company is as strong as its weakest link. Try to constantly improve without making everyone's life a misery!
Make work enjoyable in any way you can both for yourself and others.