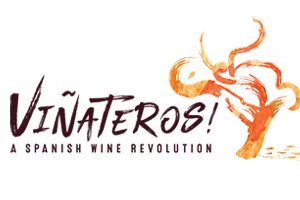 Viñateros, a tasting of the best of Spanish artisan wines, presented by the producers themselves, took place on Tuesday 21st February at Switch House at The Tate Modern Gallery in London. 46 growers came over from Spain, and poured over 250 wines to around 500 members of the trade including sommeliers, retailers, wholesalers, press and wine educators.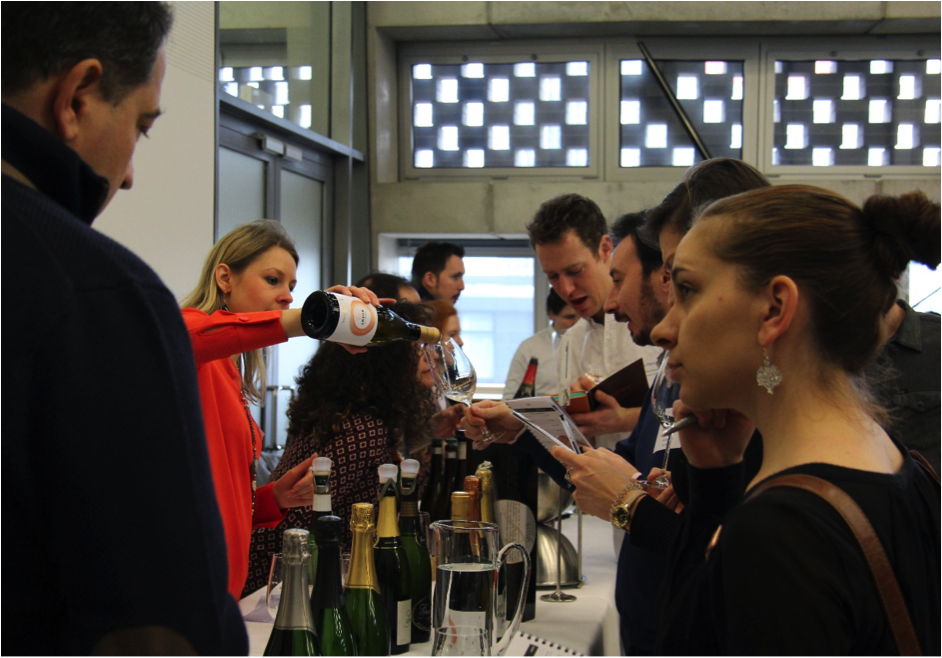 The tasting, the first of its kind in the U.K., showcased the sheer diversity and quality of the Spanish wines. Visitors to the event were able to taste fascinating examples from the Atlantic coast to the Pyrenees and from the Mediterranean to the mountains around Madrid, from lesser-known regions including Alicante, Tenerife, Sierras del Malaga and Cangas del Narcea, wines that spoke clearly of their origin and terroir and eloquently expressed the relationship between the grape varieties and their unique climates.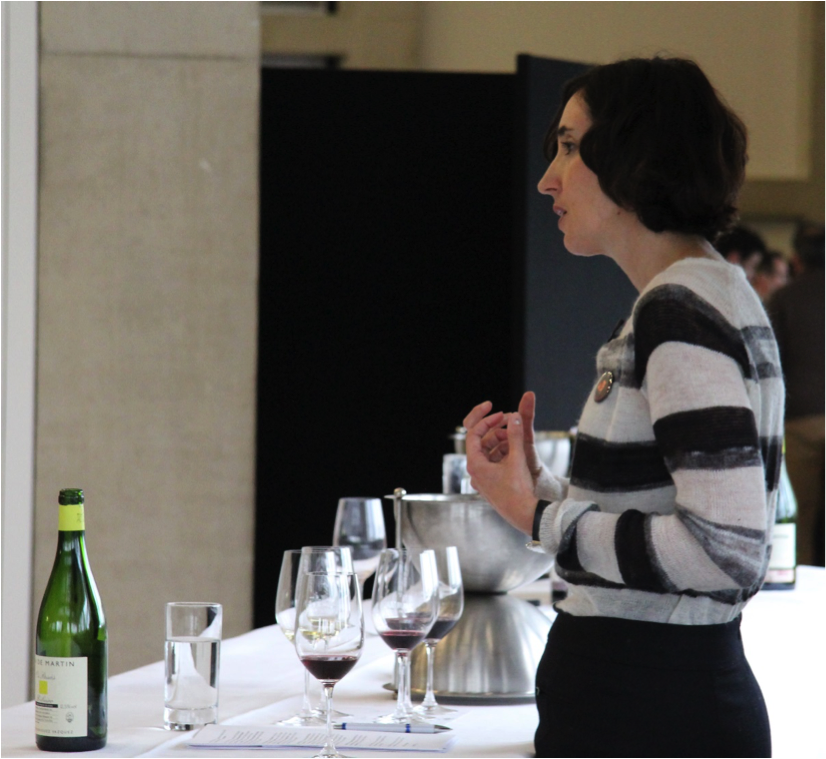 Three masterclasses were hosted by Amaya Cervera, Sarah Jane Evans MW and Norrel Robertson MW respectively, covering hot topics such as the impact of the new generation of Spanish growers; whether the current DO system is the best guarantor for wines of terroir, and, how growers can still manage to achieve freshness and balance in their wines despite working in particularly hot regions.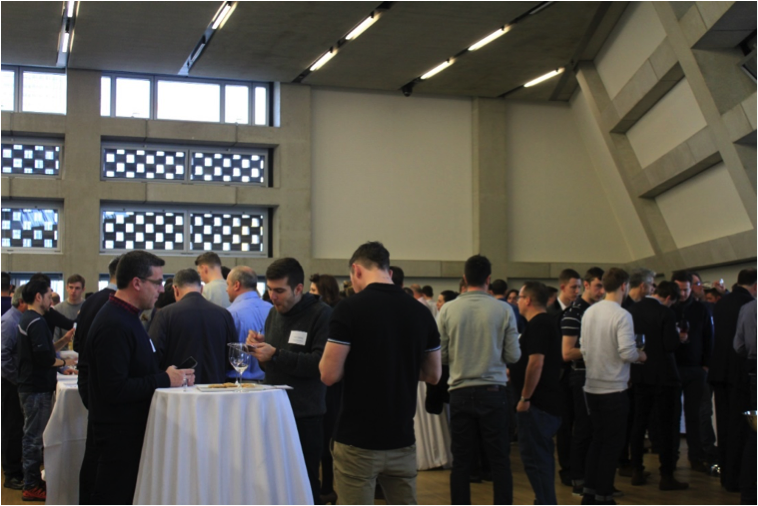 What they said about the Viñateros wine tasting:
"What a revelation! Some familiar and old favourites mixed with lots of new and exciting producers. Real proof that Spain can play along in the top league of world class wines!"
~ Heidi Nam Knudsen, Buyer Ottolenghi Group
"It was a great day, one of the best I have participated in, really believe me… congratulations !!!"
~ Rafael Palacios, Winemaker
Viñateros was one of the most exciting, inspiring tastings I've been to in a long time. From Penedes to Jerez, some of the best growers in Spain were represented and I found some great new additions for our list
~ Sam Brown, Vino Vero, Leigh-on-Sea
"That was a pleasure, great wines and good vibe!"
~ Raphael Rodriguez, sommelier Fera at Claridges
"We're delighted to have brought so many from the industry together with our brilliant growers to taste their unusual and delicious wines. I hope the buzz this has created around Spanish wine takes the 'Spanish Wine Revolution' onto the radar of every sommelier and wine buyer in the UK".
~ Jo Lory – Indigo Wine
"Brilliant. I felt all the producers were totally relevant to the theme of terroir."
~ Ben Llewelyn – Carte Blanche Wines
"An inspiring tasting of growers united in the belief that great wine flows from the vineyard rather than the winery. So many fresh wines from warm climates, hidden corners and indigenous grapes but most of all a warm-hearted welcome by a down to earth bunch of great people. Viva Viñateros!"
~ Olly Smith – presenter and journalist.
"So many dazzling modern Spanish wines today @vinaterosLDN. Nice to see old friends"
~ Kate Hawkins – Wine Consultant, Bell's Diner & Bellita, Bristol
"@vinaterosldn the greatest Spanish tasting to ever hit ??!"
~ Sam Olive – Wine Freedom UK
Highlights from Viñateros: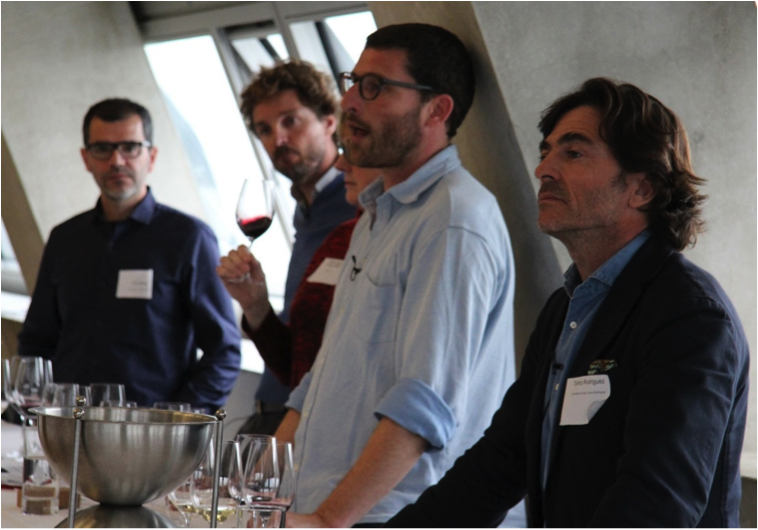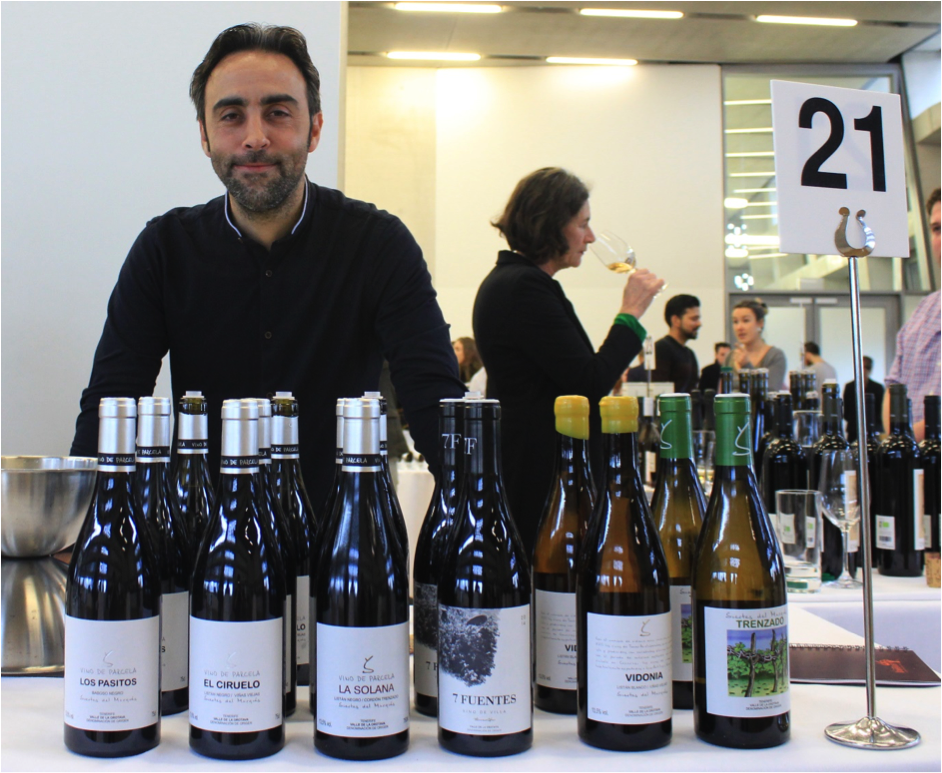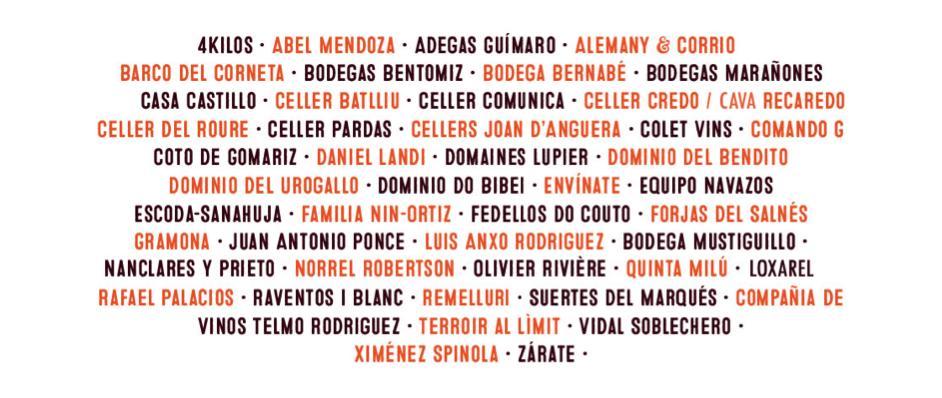 The Viñateros Team:
contacto@vinaterosldn.com / www.vinaterosldn.com / Twitter and Instagram: @vinaterosLDN