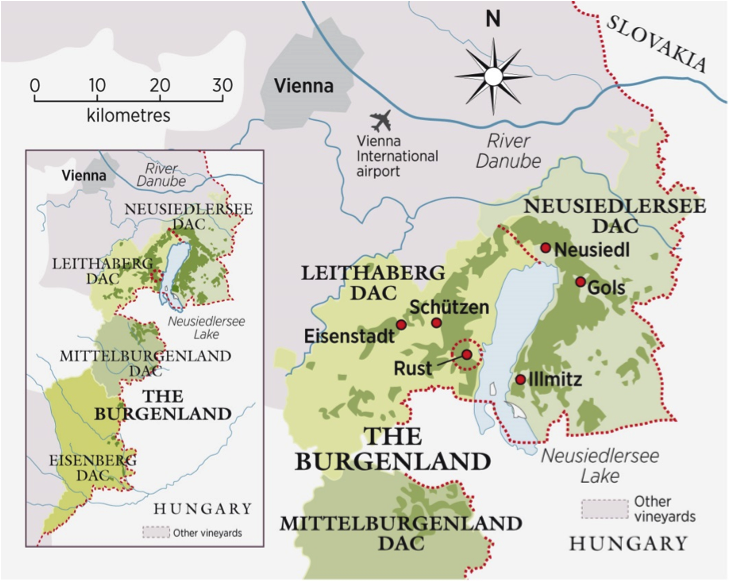 Burgenland lies around 35 minutes' drive south east of Vienna and is divided into three broad regions: Neusiedlersee, Leithaberg and Mittelburgenland. We spent most of our trip in the former DAC region, visiting growers in the towns of Gols, Illmitz and Pamhagen. Grapes from these regions here benefit from the close proximity of Lake Neusiedl, whose huge surface functions as a reservoir which stores the warmth of the more-than-average sunshine hours and releases it during the night. This climate guarantees reliability for the desired ripeness of red wine grapes, in particular. The vineyards are also affected by the warm Pannonian climate with winds blowing off the plains of Hungary which, combined with the deep loamy soils, tends to result in powerful wines. Elsewhere, there are pockets of limestone, particularly in Leithaberg, which tends to give wines with more focused acidity, and further south one may also find schistous soils which brings still different accents to the wines.
Biodynamics, ecological responsibility and sustainable farming is the key to the revival of Burgenland's reputation. Much more than in other agricultural sectors, the focus does not only lie on ecology, and thus the conservation of natural resources and the respectful handling of landscape and soil, but particularly on quality. As many winegrowers are nowadays convinced, only wine-growing in close touch with nature will finally make it possible to further increase character, individuality and bottle a wine which emphasises its terroir and regional character.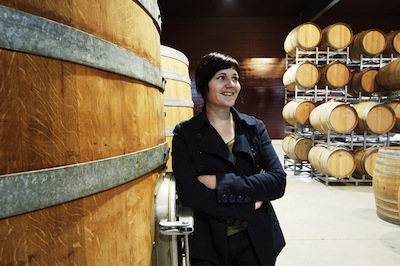 We visited Andreas Gsellmann, Judith Beck, Claus Preisinger, Michael Andert, Christian Tschida and Franz Weninger and tasted some remarkable wines. Burgenland was at the heart of the Austrian wine scandal of 1985; now it is a great wine-producing region with innovative growers, pushing the boundaries. Blaufrankisch and Saint-Laurent are local specialities; Zweigelt usually features as well. White grapes include Weissburgunder, Welschriesling, Gruner Veltliner, Chardonnay, Neuburger and Rulander (aka Pinot Gris). Many growers work with skin contact on one more of the white cuvees (particularly the more aromatic or low acid grapes), vinification and maturations tends to be slow with lees contact for complexity and we even saw some amphorae and qvevris!
Watch this space for a more detailed post about our travels in Burgenland coming soon!