Note: a version of this piece originally appeared on Food & Wine.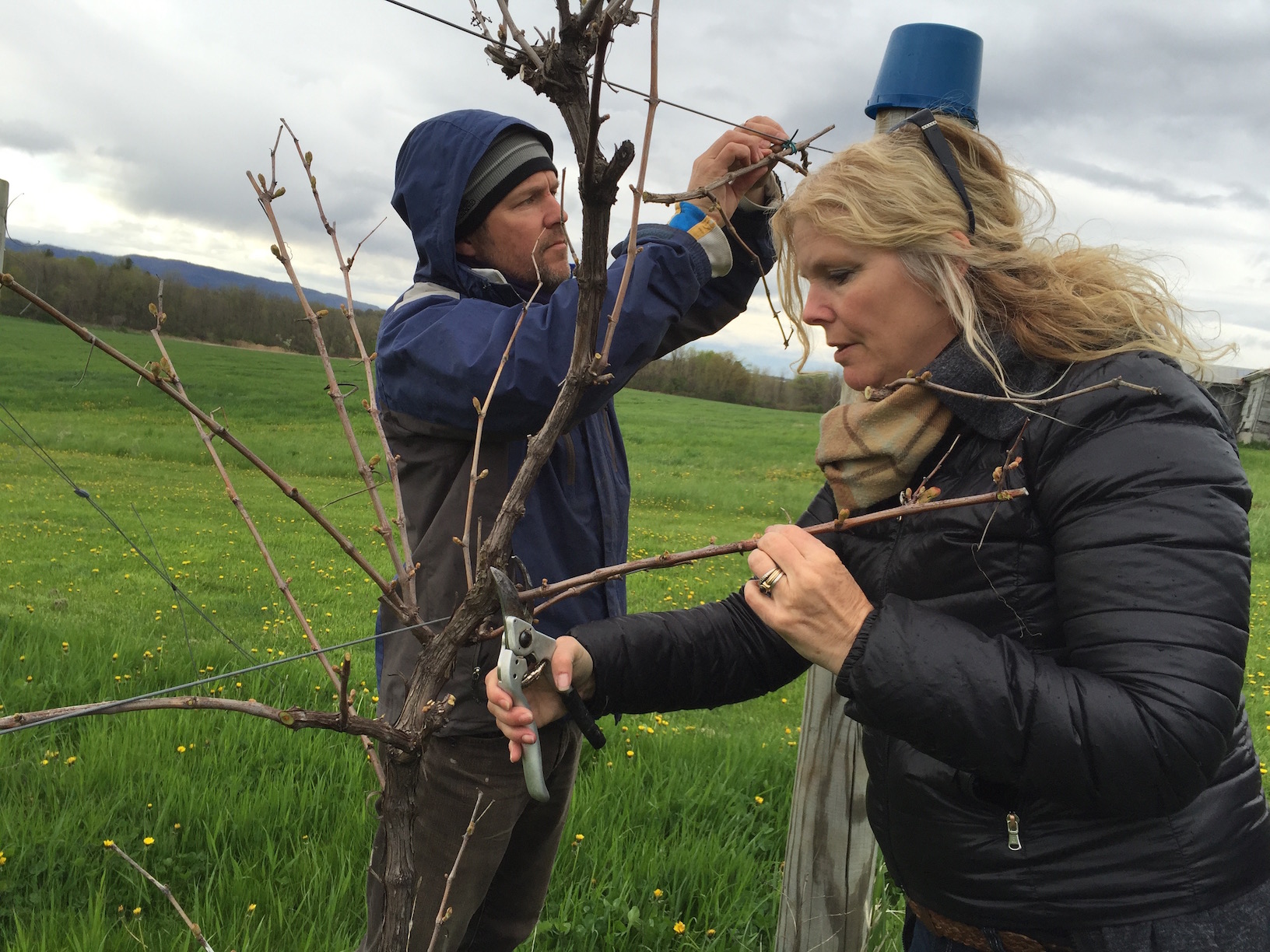 "Most of my stories start with this notion, 'I never imagined…,' or 'Twenty years ago, I  never would have guessed'," writes Deirdre Heekin in her book An Unlikely Vineyard. The Education of a Farmer and Her Quest for Terroir. Former modern dancer Deirdre surely could not have imagined that more than twenty years ago she'd find herself, with her partner Caleb Barber, living and performing in Italy; nor that exposure to Italy's food and wine culture would cultivate a lifelong passion for wholesome, homegrown foods, communal dining, and honest, expressive wines of origin. And Deirdre would likely not have guessed that this passion would lead her and Caleb to open a small – but wildly popular – Italian-focused restaurant called Osteria Pane e Salute in their home state of Vermont. But perhaps most surprising to Deirdre is where she finds herself today: a tried and true winemaker, growing and making wine in the most improbable of places – the mountains of south central Vermont. What's even more remarkable is that, despite the many environmental challenges associated with making wine in such an extreme climate, Deirdre farms her grapes organically and biodynamically, alongside the other fruits and vegetables on her working farm. Her grapes are hybrids (varieties long scorned as being low quality when compared to those in the Vitis Vinifera family), and she's vinifying naturally, without the use of commercial yeasts and other additives. Against the odds, Deirdre's wines, under their La Garagista label, are utterly unique and hauntingly beautiful.
I spent 32 hours with this remarkable winemaker in her Vermont vineyards to get an idea of what life is like for the multi-tasking vigneronne.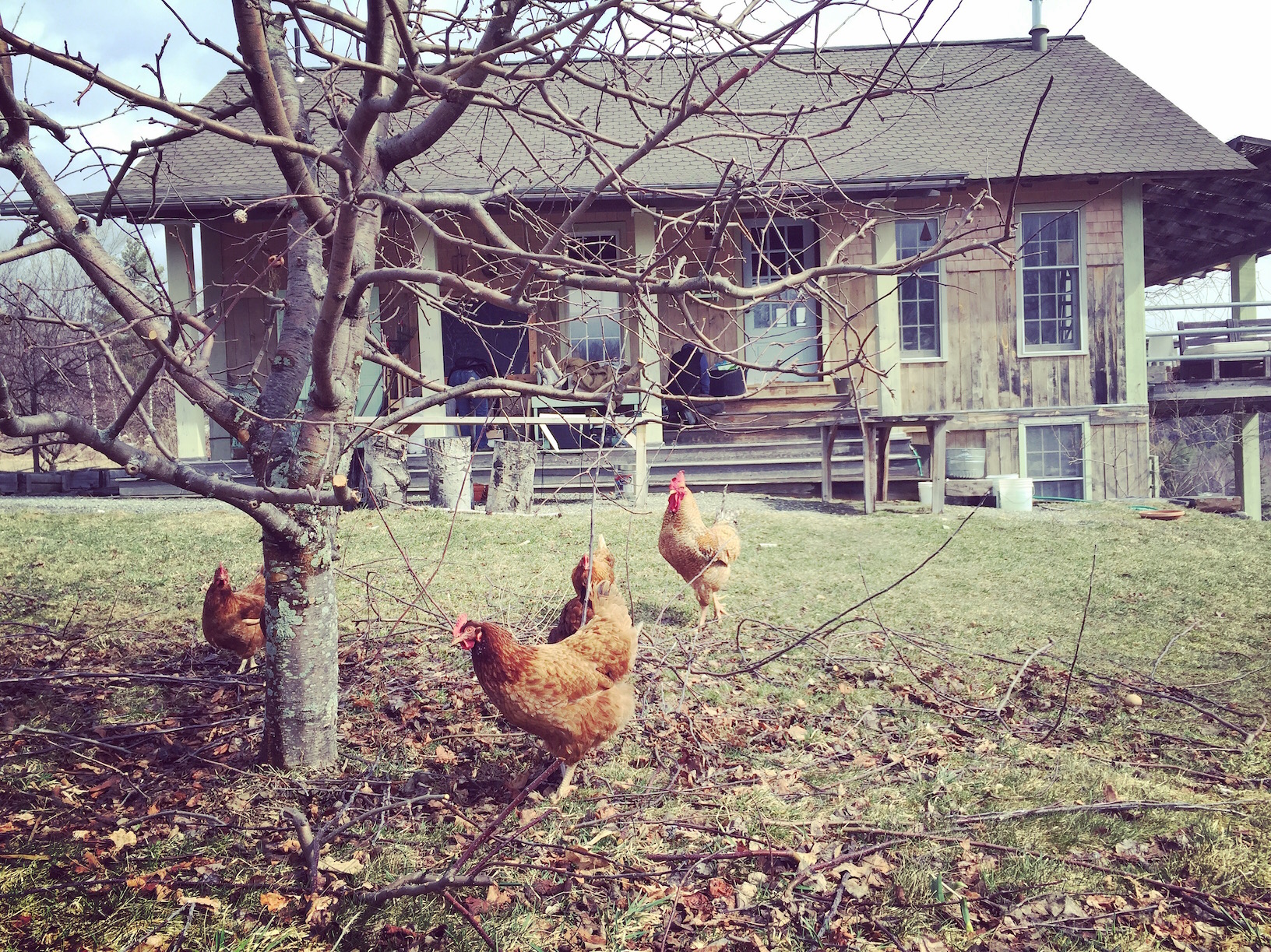 6am-9am: Perched below a crest of the ancient Green Mountains at 1,600 feet above sea level, the quaint, artsy La Garagista homestead creaks and yawns, woken by Deirdre and Caleb who work busily within its walls. It's a pruning day at Les Carouges, one of La Garagista's three vineyard sites. Located an hour and a half from the home farm in the Champlain Valley, the commute is too long to afford forgetting anything, and half a dozen pruners – mostly volunteers and a few employees – will be awaiting fortification. Coffee is brewed en masse and packed into the car along with a lunch of bean soup and bread, made the night before by chef Caleb. Pruning sheers, boots, and layers of warm clothing are stuffed into the remaining space in the car. On the way out, feed is scattered onto the front garden for a handsome rooster named Mr. Darcy and his gaggle of equally eloquently monikered hens.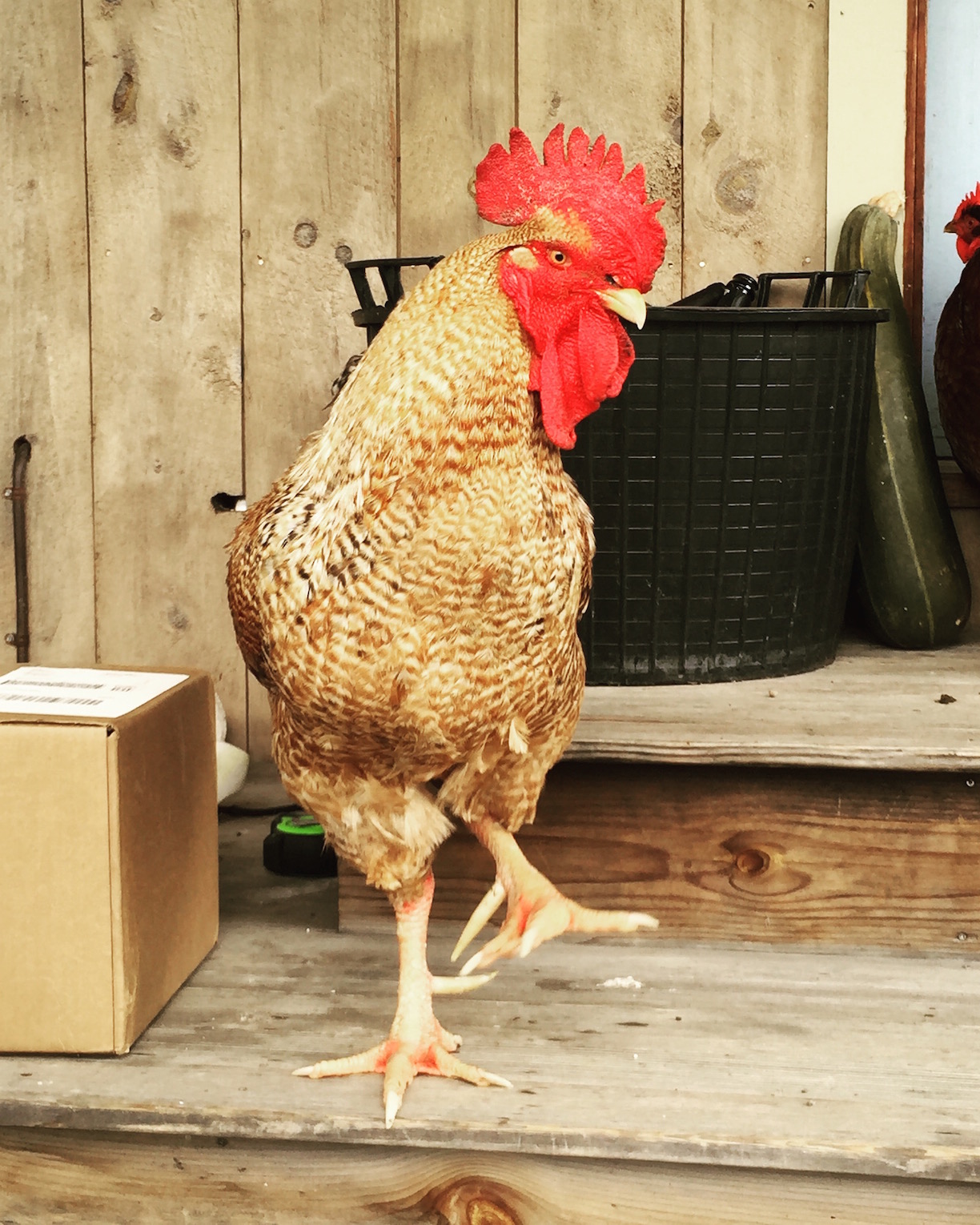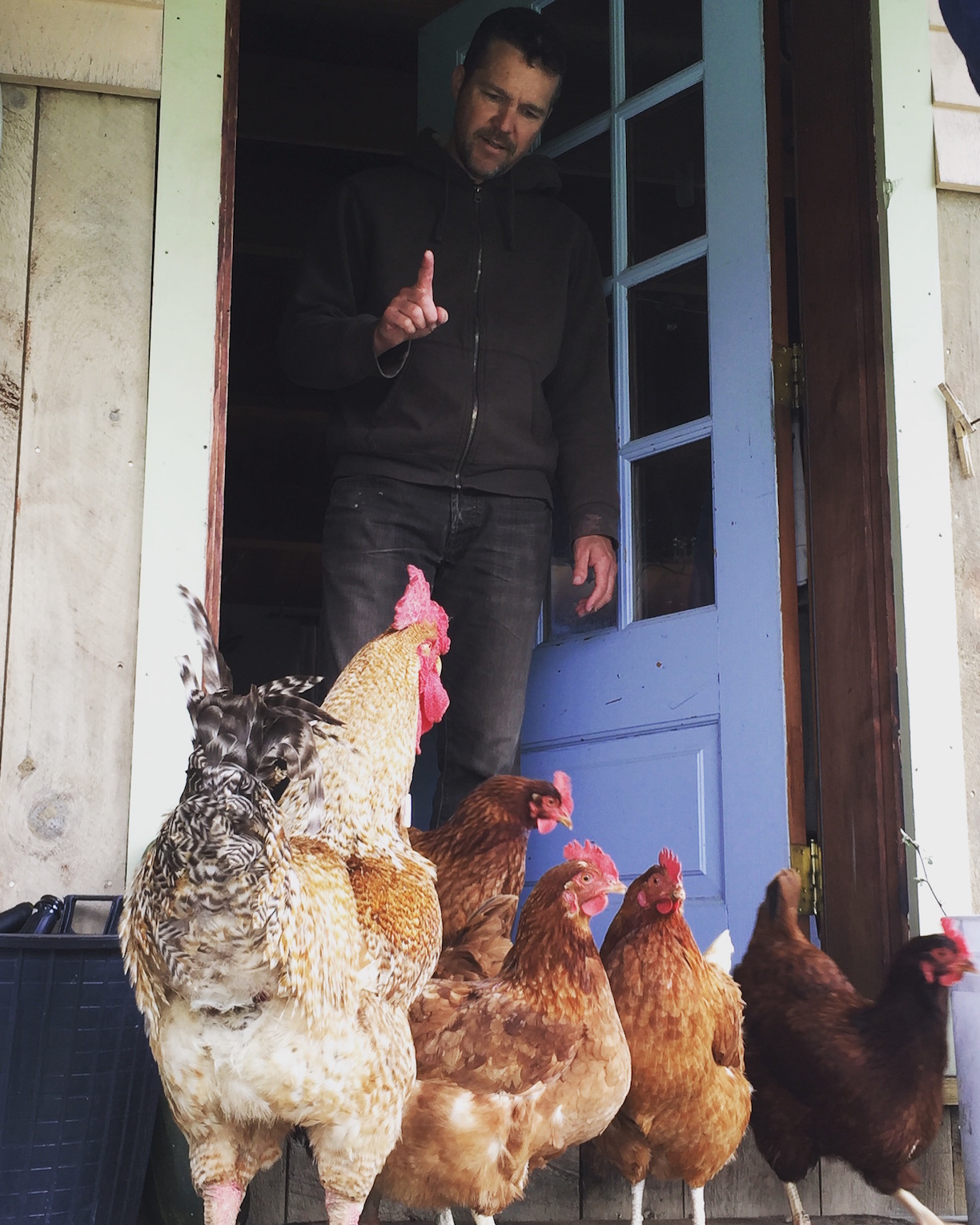 9am-1pm: Deirdre hands me a set of sheers, and after a brief pruning lesson, we're off.
It's early April but temperatures are still frigid. Within minutes my hands are numb from the whipping winds, but I dare not complain. The other pruners will brave these conditions for far longer. Vermonters are made of hardier stuff than I, I think, as my eyeballs freeze to their sockets.
"This is triage," Deirdre says as we snip. The Les Carouges vineyard has had a bad run. Before Deirdre started leasing it in 2014 it was hit with a "misguided program of chemical warfare", as she puts it. On top of that, heavy rains the previous June damaged parts of the vineyard. Deirdre and her team know they won't get much fruit this year, but they're working to restore vine health for the future, rather than for immediate gratification.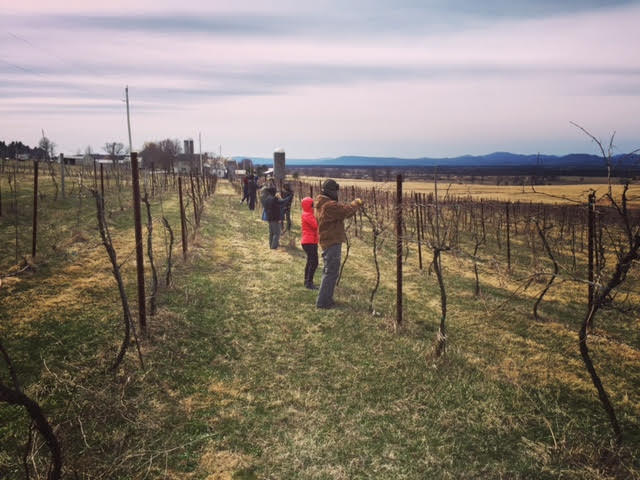 Through shivers, I try to imagine what a winegrower from California might think of these growing conditions. The average winter temperatures in this part of Vermont are between -9C and -6C (15-20F). Compare that with the Mosel in Germany, considered one of the wine world's coolest climate regions, where average winter temperatures fall within 2C and 4C (35-40F). Spring rains and summer heat can bring a plethora of pests and diseases, yet Deirdre is unarmed with the usual arsenal of chemical remedies to combat them.
Despite Vermont's "clean and green" image, Deirdre is the only commercial winemaker farming her grapes organically and biodynamically, an approach said by other winemakers in the state to be impossible. Not only has Deirdre proven them wrong, she and Caleb have also inadvertently become mentors to a new breed of eco-minded grape farmers eager to get their hands dirty. "We're giving this generation the courage to make something different," says Deirdre.
1pm-2pm: It takes all of lunch to thaw but Caleb's hearty soup and crusty bread are the perfect remedy. As we eat, a bottle of Prosecco floats around the room; a red Burgundy follows suit, and then a Southern Italian blend. A sommelier first and foremost (she commands all aspects of the front of house at their Osteria), Deirdre doesn't waste an opportunity to taste and share new wines. But unlike many "New World" winemakers who attempt to emulate the European wines they love most, Deirdre realizes her landscape compares to nowhere else in the wine world. She focuses instead on cold-hardy hybrid grape varieties that reflect their terroir with astonishing transparency. Her natural approach has likely never been applied to hybrids in Vermont before, yet Heekin suspects it's exactly why she's had such success with them.
"Hybrid grapes are the poster child for natural wines," she says. With Vitis Vinifera varieties, it's easy to make a good tasting wine conventionally. You can mask things and think, 'That's pretty tasty'. But hybrid grapes show everything; they show the disjunction that can happen when you're using additives, whether in the vineyard or the cellar."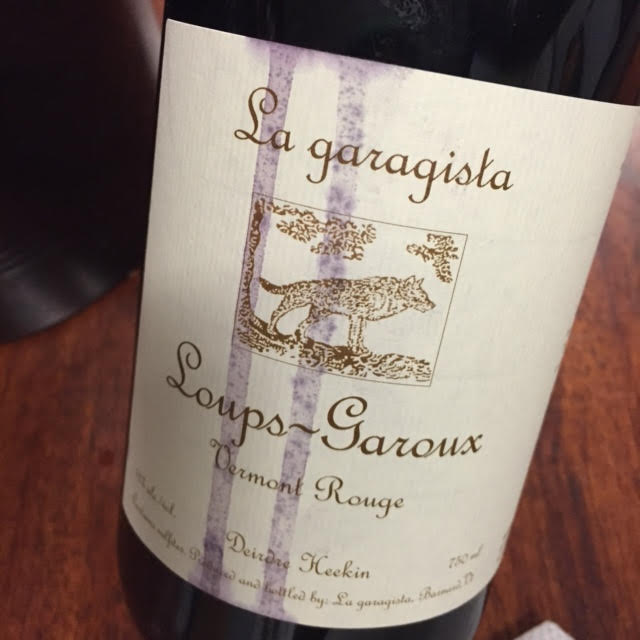 Among Deirdre's plantings, the intensely herbal Frontenac Noir makes a wine called "Loups Garoux", made like an Italian Ripasso with grapes left to partly raison on the vine, offering up richness to balance the variety's naturally searing acidity. There's the only slightly lighter Marquette, which makes the juicy, spicy "Dammejeanne". Both reds transform in bottle if left open a few days, the acidity softening to reveal complex mountainous flavors. In contrast, the Brianna variety (whose complicated family tree includes Muscat of Alexandria) produces an ultra gluggable, ginger-and-wild flowers Petillant Naturel (natural sparkling wine) called "Ci Confonde", and a pretty, textured, and mineral still white, "Loup d'Or" (released this summer). But perhaps most thrilling of Heekin's hybrids is La Crescent, a grape she often leaves in contact with its skins, resulting in wines that seem the liquid embodiment of alpine air, earth, and vegetation, with a flavor spectrum running from honeycomb and peach skins to stony minerals, wild mint, and marjoram depending on the vineyard site. The amber-hued "Vinu Jancu" is remarkable, as is the pet nat "Grace & Favour".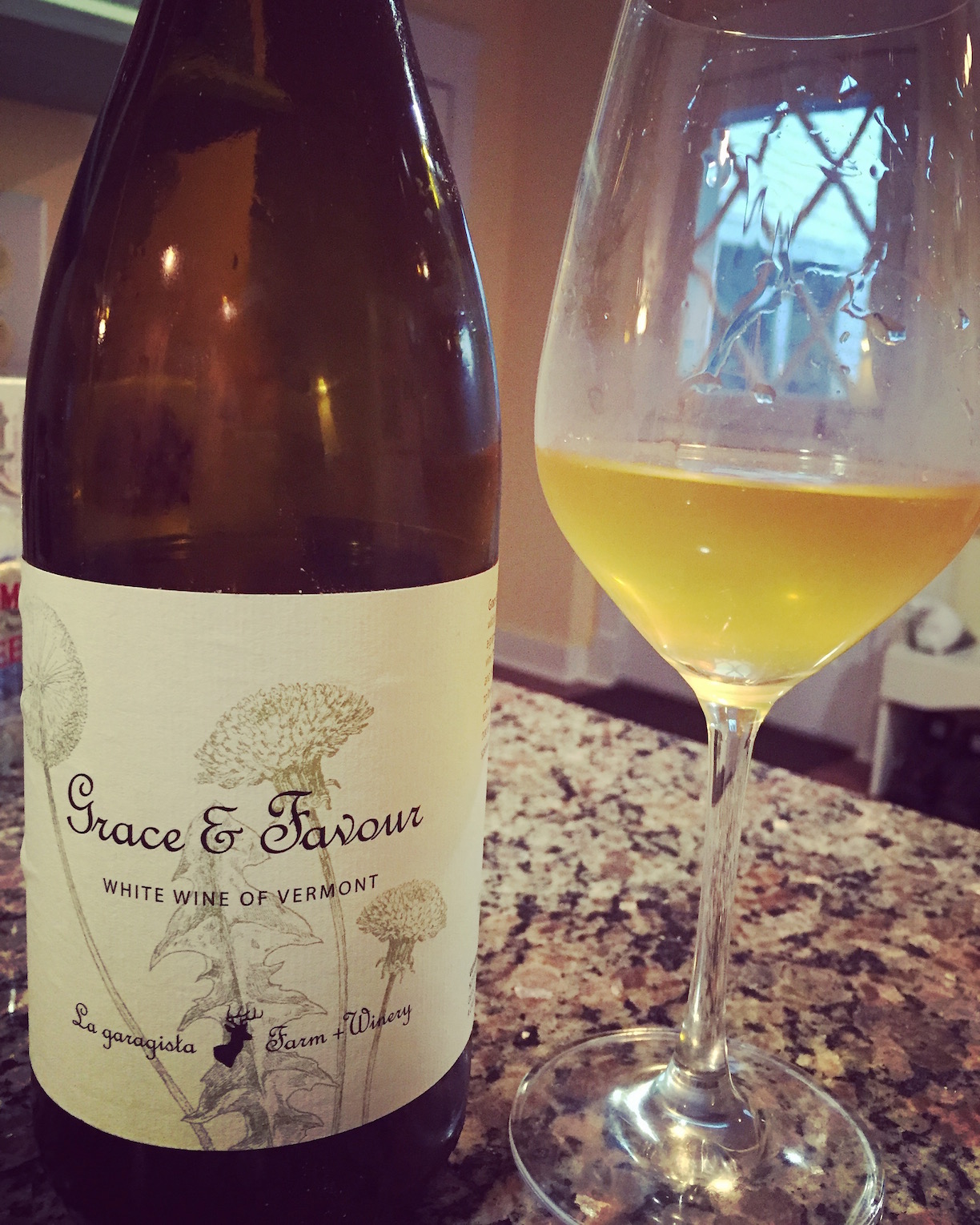 2pm-4pm: We prune for a few more hours before Deirdre disappears to change her clothes. She and I hop in the car and drive an hour north to Vermont's capital, Burlington, where she'll host a tasting of her wines at an independent wine shop, Dedalus Wine.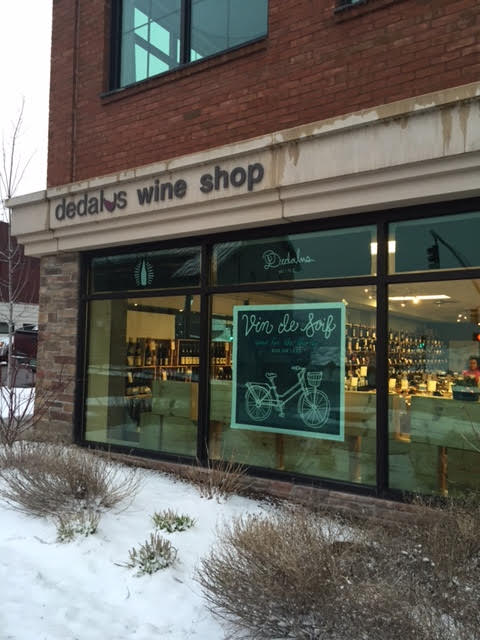 4pm-7pm: When we arrive in Burlington, it begins to snow. I feel for the pruners whom we've left in the vineyard. As a blanket of white envelops the shop, Deirdre talks, pours, and signs her books for a steady stream of over 120 eager tasters who clearly adore the passionate local winemaker who is putting their state on the wine map. Customers are allocated just two bottles each of La Garagista wine to purchase since there is precious little of it (around 450 cases were produced last year) and Deirdre must allocate carefully.  "I was greedy," the shop owner tells me. "I asked for a ton. I'm not expecting to get it all."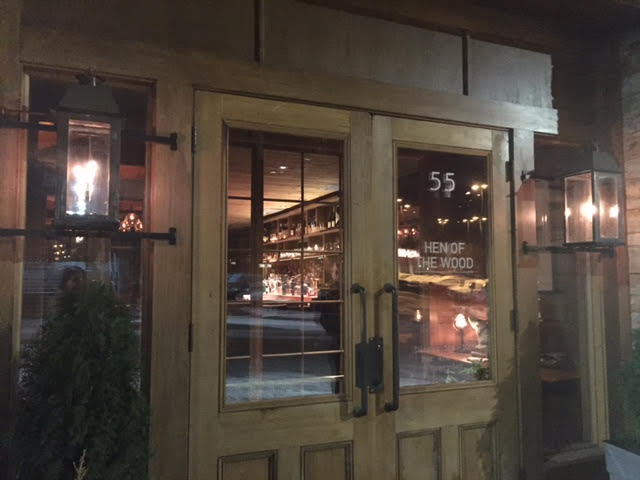 7pm-11:30pm: We head to dinner with the wine shop staff and a few pruning volunteers at one of Burlington's top restaurants, Hen of the Wood. We're treated to VIP service at the chef's table, where Deirdre occasionally hosts her own tastings. Once again it's made clear how much she's admired in Vermont's capital.
11:30pm – 1am: Deirdre and I drive the hour and a half back to the La Garagista homestead up winding mountain roads of sheer ice and crash into bed.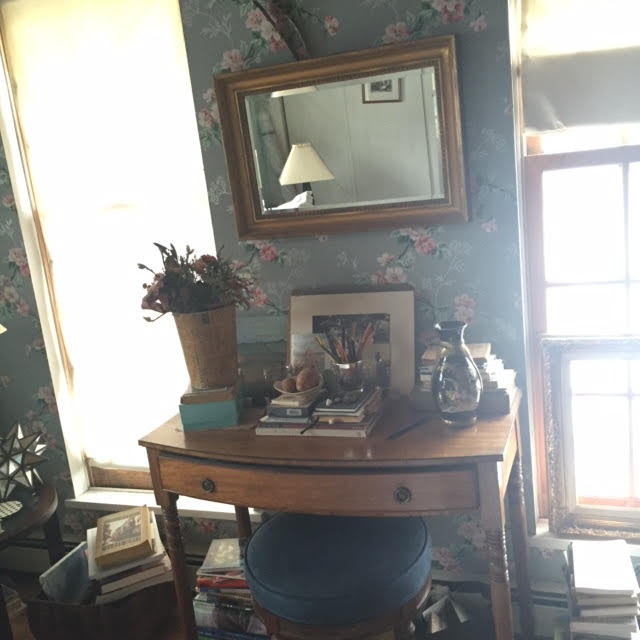 8am-10am: Mr. Darcy calls his customary crow as Caleb buzzes around the kitchen whipping up espressos and scrambled eggs straight from Darcy's brood. Deirdre settles in to a pile of restaurant reservations for the Osteria, which books up three to four weeks in advance. Bookings have also come through for the new bi-monthly pop up, an event created in response to the growing number of people requesting visits to the winery and farm. Then there's the constant stream of emails to answer, the part of the job Deirdre finds most overwhelming.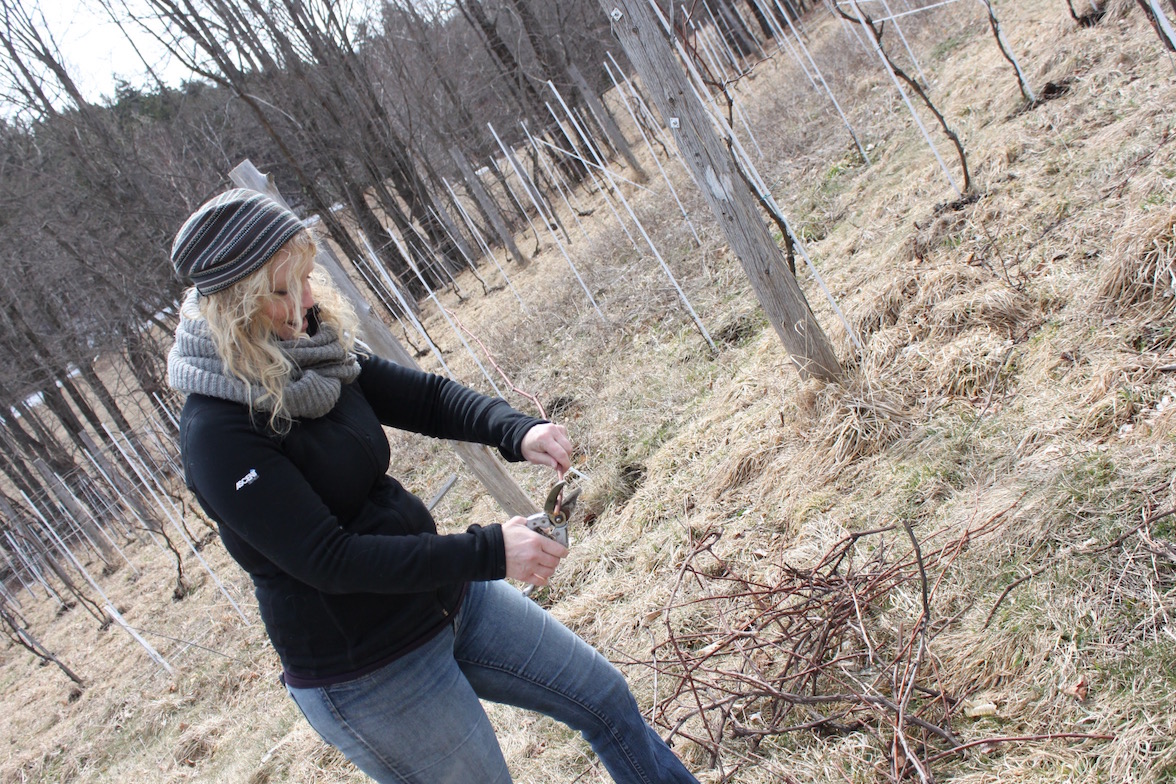 10am – 1pm: With rain threatening, we head out to the home vineyards to ready cuttings of La Crescent for planting next year. Deirdre was planning to release single varietal bottlings from her home vineyards this year but a hail storm wiped out about half of her entire production, so this year she's focusing on field blends.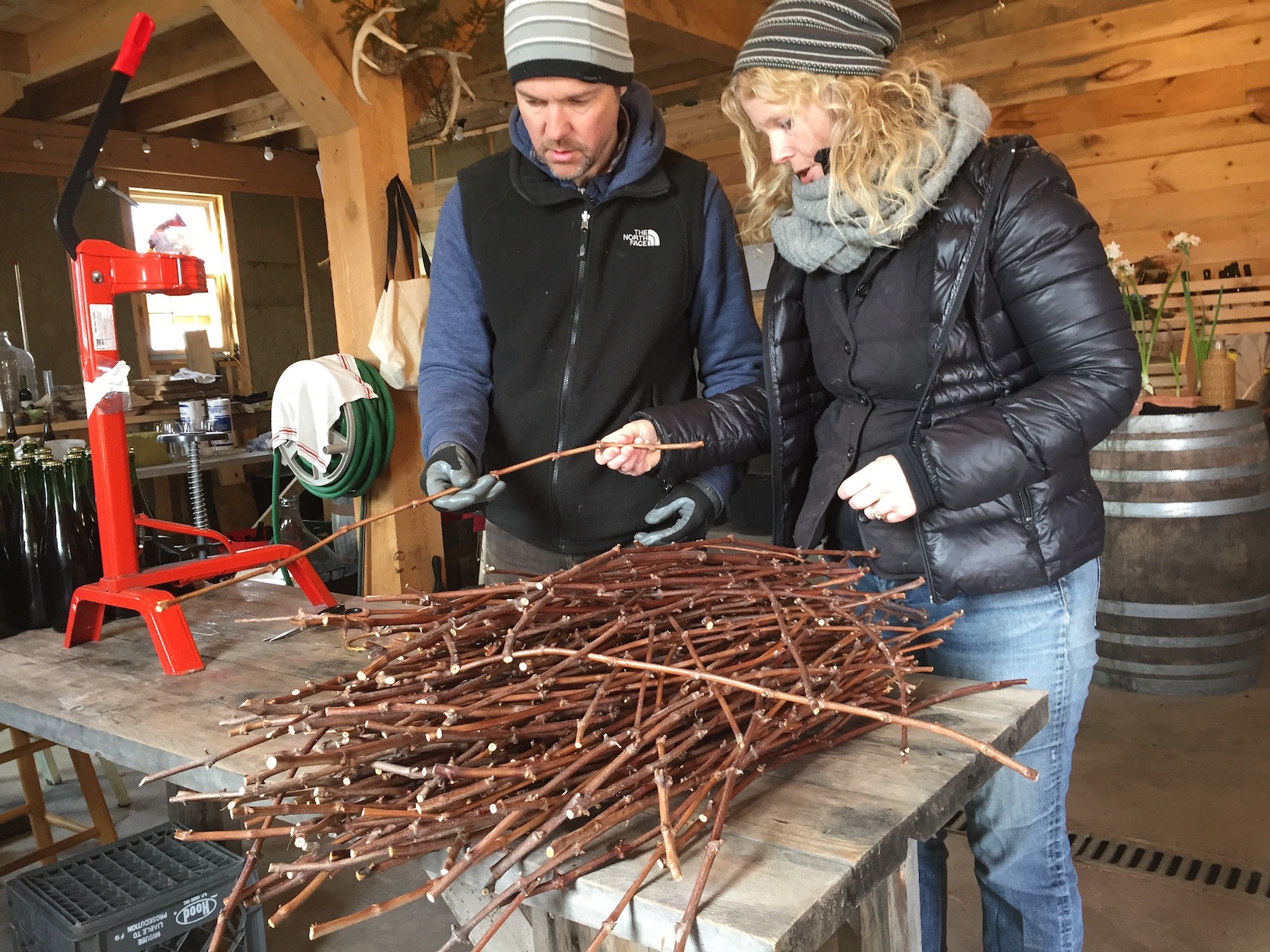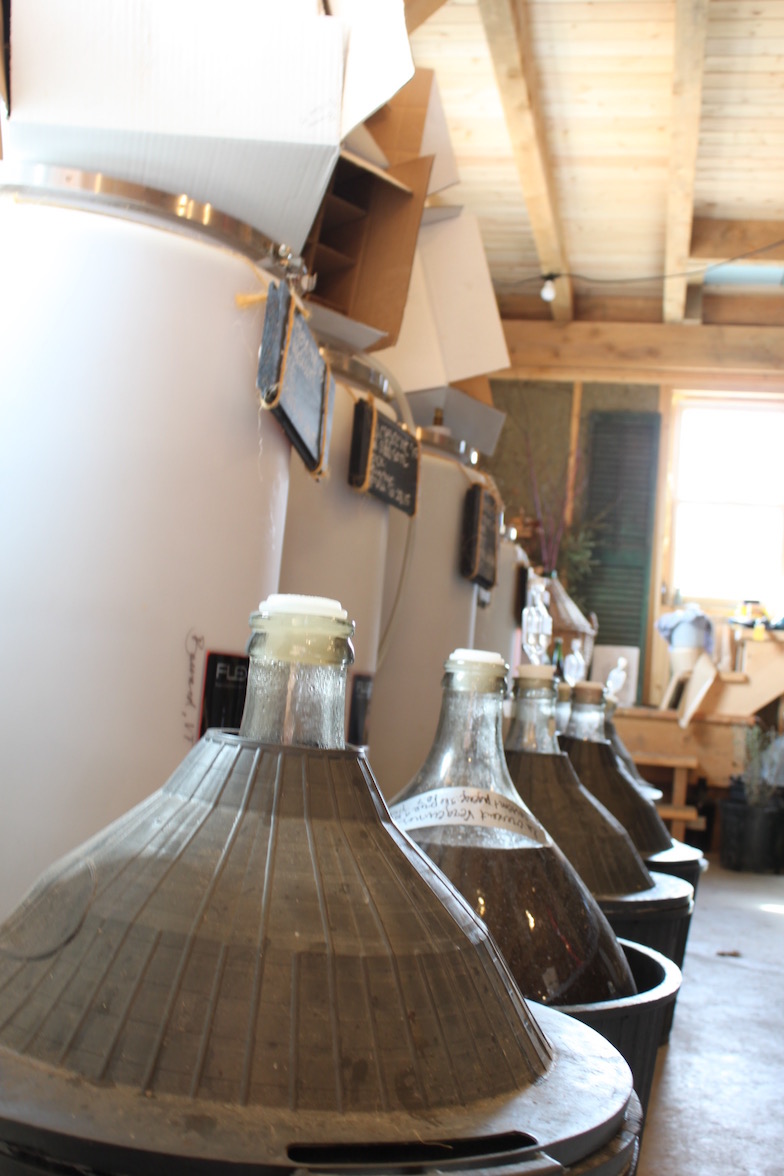 In the rustic winery, amidst a modest row of Flextanks, a traditional basket press, and a hand bottler, Caleb and Deirdre work like a well-oiled machine. A mix of Italian radio and opera plays in the background as we bundle the cuttings into piles, label bottles, and taste from the tanks to check the ferments. We sample a pair of unfinished ciders made from apples grown on the homestead with a recipe Deirdre learned from an old Italian farmer. They're strikingly vinous – tart and refreshing but complex and expressive of terroir, just like her wines.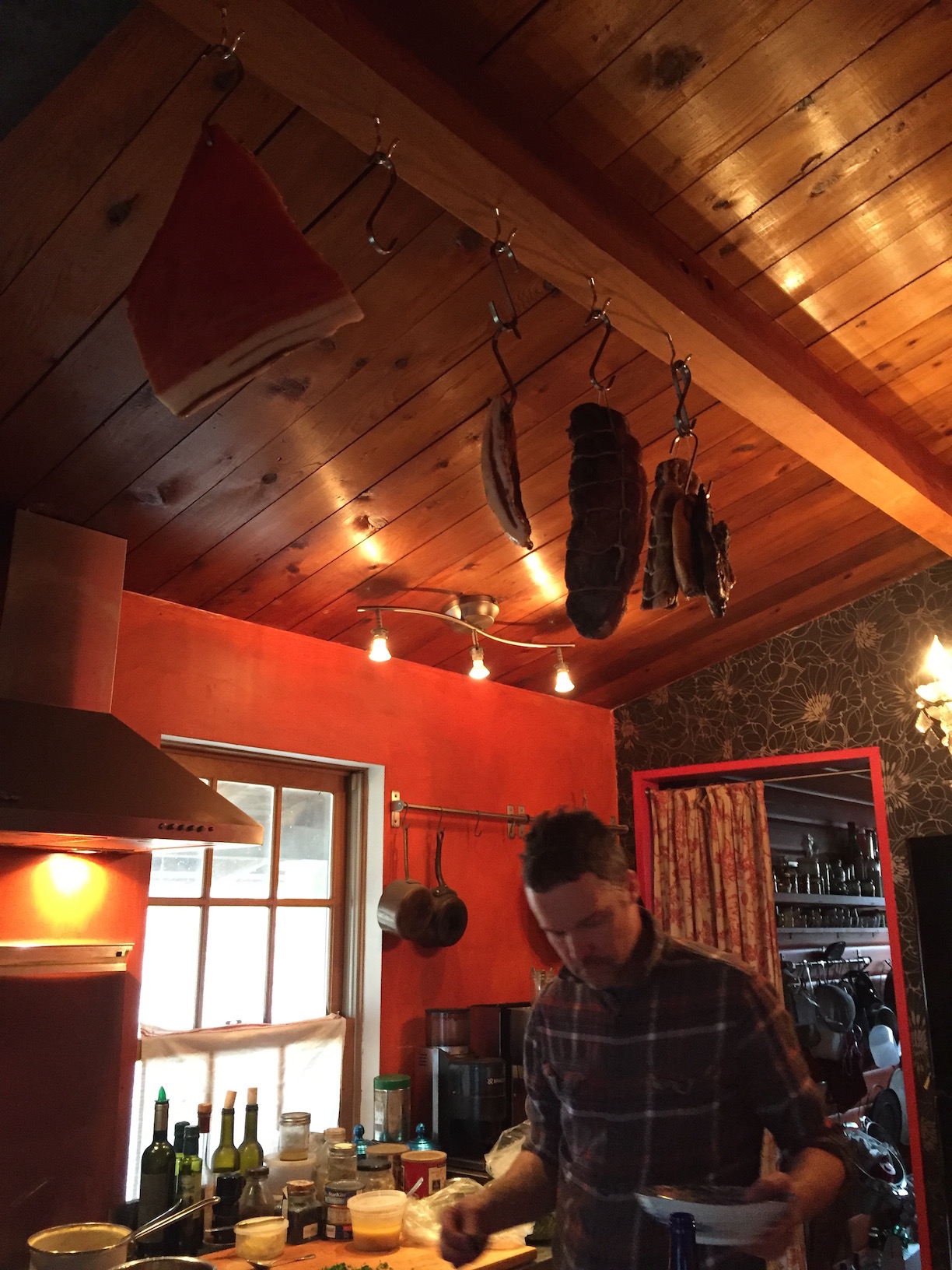 1pm – 2pm: "It feels like spring!" Deirdre declares as a watery sun makes a brief appearance while we splash through mud back to the homestead. Yet another homemade lunch from Caleb appears on the table: warming lentils and vegetables with rice and house cured bresaola, which pairs perfectly with the sample of juicy red Petillant Naturel (released this summer as "House Music") Deirdre has brought from the winery.
I get ready to leave while Deirdre and Caleb prepare to depart for the Osteria. The rain that's been threatening finally arrives, turning the unpaved mountain roads into a mud pit. But it doesn't phase Deirdre. She is a wine farmer after all, a fact she is still wrapping her head around.
"It's a shock to us, [the success we've had]," she tells me as we say our goodbyes. "You scratch your head and go, 'Really?' OK! That's wonderful!'. I never imagined the wine would take off the way it has."
But after spending 32 hours in the company of this passionate, astute, hard-working vigneronne, I don't find it hard to imagine at all.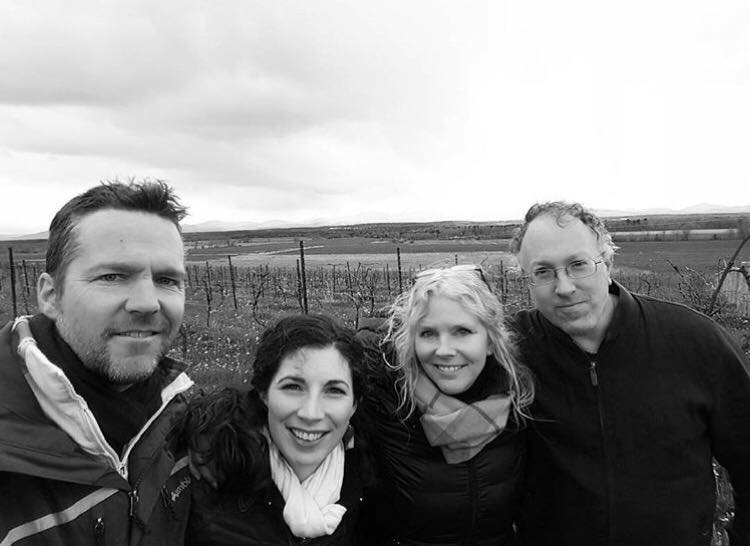 Note: Les Caves currently bring in La Garagista's Grace and Favour, Harlots and Ruffians, Vinu Jancu, Loups-Garoux, and Damejeanne