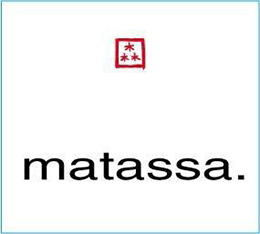 Matassa Cuvée Alexandria from Tom Lubbe, a true beauty of a flaming sunset of a desert island wine. From the Muscat of Alexandria, a synonym of which is Tottenham Park Muscat.
Yes, sing the song of the orange-tree,
With its leaves of velvet green:
With its luscious fruit of sunset hue,
The fairest that ever were seen;
The grape may have its bacchanal verse,
To praise the fig we are free;
But homage I pay to the queen of all,
The glorious orange-tree.
–K. Hoyt, The Orange-Tree
Jurassic World Part III
We believe in the Jurassic rapture rather than the raptor. Don your yeast veil and venture with us into the wine land that time (and fashion) forgot, but is now exciting le tout monde of somms,wine buyers and vignerons.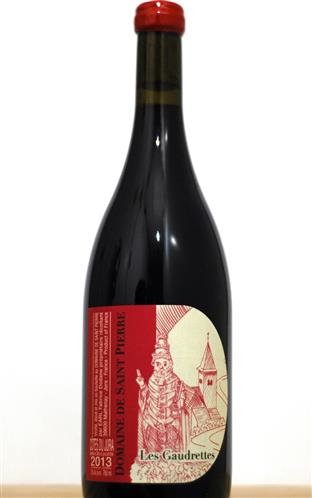 Fabrice Dodane took over the reins at Domaine St Pierre in 1989 and started the conversion to organic and biodynamic viticulture. He makes a variety of cuvees including a "Burgundian" Chardonnay, a trad Vin Jaune, two fruitsome Pinots and a Pinot/Poulsard blend. The reds are made sans soufre (whole berries, semi carbo).
Young Julien Mareschal's Arbois wines (Domaine de la Borde) have been receiving great acclaim. We've just added his 2015 Ploussard Brume Chambines and 2015 Trousseau Sous La Roche – both tasty and fresh to the Savagnin and the Pinot Noir.
Emilie & Alexis Porteret's Domaine des Bodines wines are staunchly natural in style with little to no addition of SO2. The wines begin in tank and are transferred to used foudres and Burgundy barrels.  The reds are easy drinking with an emphasis on vibrant fruit, made to be "glou glou," and fun to drink … not too serious.  Chardonnay and Savagnin are ouillé and show great purity and zesty minerality.  The Porterets also produce a small quantity of Crémant Rosé from Poulsard and Trousseau, which is a glorious example of delicious, natural bubbles. Francois Rousset-Martin's domaine is located in the heart of Chateau Chalon (the heart of the heart). We've added a trio of Chardonnays: La Meme Marie, Terres Blanches and Graviere; also a Savagnin Clos des Trus and a straight Pinot Noir. The Savagnins are magnificent palate-stretchers. Yet another new (to us) domaine is Domaine Villet and here we have a pair of Chardonnays (including one from 1997!!). Cuvée Tradition is a blend of all three major Jurassic varieties and the only one they currently bottle. It's not as dense as a Trousseau, but the flavours are there, and it definitely has the bright tweak of a Poulsard and the red fruit and structure of a Pinot Noir.
Focus on…
Chateau Valcombe, Luc & Cendrine Guenard, Ventoux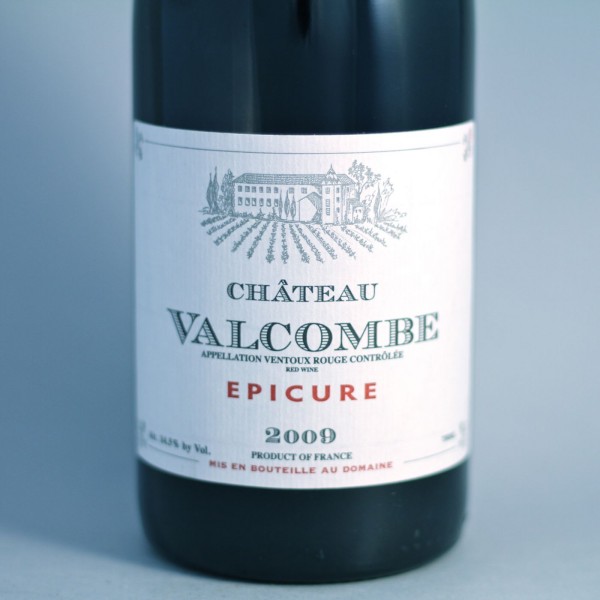 Situated in the foothills of Mont Ventoux, Château Valcombe covers 28 hectares. Luc and Cendrine (and their team) are ecologically minded, respectful and aware of the natural assets of the terroir. The vines are supported by a high wooden trellis. The labour is traditional, without using chemicals. Leaf removal, destemming are performed manually and there is no pollarding of the vines. The average age of the vineyard is of more than 50 years, the resulting wines are powerful with all the energy focused in a few grapes. The vineyard surrounds the gravity cellar of the domain. The grapes do not have far to travel after harvesting so they do not get crushed and thus the aromas are allowed to develop fully. The wines mature in barrels of 400 and 600 litres until ready for bottling. Nothing is rushed.
Cinq Puits comes from a vineyard situated in the town of Mazan, on south east facing slopes on clay and limestone soils. The blend is 70% Grenache, 15% Syrah and 5% Carignan, all old vines and all manually disbudded with green harvested. Grapes are handpicked; enabling us to select the best berries. The wines are matured in "demi muids" used six times previously. Bright cherry red with ripe fruits. Silky smooth sensation. Discreet undergrowth and truffles fragrance. Fleshy but elegant with aromas of kirsch, raspberry, cherry and dark chocolate and some roasted notes.
Epicure Rouge comes from a vineyard situated in the town of St Pierre de Vassols, at an altitude of 250 metres, on hillsides oriented north-west, facing the Dentelles de Montmirail. The soil is clay, limestone and sand based, grey-brown with a yellowish hue, pebbly and gravelly. The silt lies on dark ochre fine sand which itself lies on gravels. Some areas sit on oxidised gravels. The blend here is 60% Grenache, 25% Carignan and 15% Syrah. The winemaking process involves racking and returning with maturing on the lees in concrete tanks. Predominant notes of ripe fruit, cherry, in the mouth the wine is unctuous and round yet perfectly balanced with freshness, great structure and smooth tannins on the finish. The aromatic palate spreads from ripe fruit to more aromatic liquorice flavours finishing with notes of stone and plum.
New wines in brief… 
2015 Berceau des Fees, Domaine aux Moines, Savennieres
New Chenin! Because a world of Chenin is not enough. Berceau des Fees (Cradle of Fairies) from Domaine aux Moines in Savennieres. Young Chenin on volcanic soils – zero SO2 added. The wine is super smart, piercingly pure.
2013 3.14, Domaine Jean Foillard – old vines, sweet spot of the fabled Cote du Py. Red fruits over crushed stones.
2013 Verre des Poetes, Domaine de Montrieux – pre phylloxera Pineau d'Aunis. Brilliant peppery wine (white and red pepper), herbal, crunchy tannins.
2013 Arianna Occhipinti Siccagno
You tried the SP Cerasuolo-stylee blend, you marvelled at the intense Frappato, now you can assay Siccagno described thus by Arianna: "Siccagno is my Nero d'Avola, born from those concentrated grapes which we precisely call Siccagna. Nero relates mostly Sicily – that it is wild, but it is also fresh and elegant and it is red fruit flavoured. That it has something noble and aristocratic, but it is also melancholic as a poet or a philosopher."
Coming soon! Stunning wines from Domaine No Control (Gamay unplugged) from the Auvergne and Domaine La Grande Colline (Hirotake Oooka) Saint-Peray/Saint-Joseph.