Vale da Capucha Branco: 

Composed of 92% Fernão Pires (which is not a cross of Fernando Torres and Robert Pires) and 8% Arinto, hails from Atlantic country in Lisboa, a place of misty mornings and windy afternoons and pronounced balmy maritime influence. This climate in conjunction with a clay-limestone soil rich with fossils advantages white wines. The vines have been farmed organically since plantation with biodiversity encouraged by using natural products to treat vine maladies. As with all Pedro's whites this has a beautiful creamy texture bequeathed by an extended period in contact with the lees.
Summary: Sea breeze
Lambrusco Rosso Frizzante, Camillo Donati:

Manages to tick the boxes on the serious frivolity front. This is a style of wine, however, that would happily unite Klingons, Dick Swivellers, ardent neckgrazers and the King of old Dunfermline town in an orgy of uncritical guzzling.  I invite you to cast aside your preconceptions and bring your lambruscos to the slaughter. Emilia-Romagna, of course, is Lambrusco-shire. Ask for a glass of house red in any Bolognese tratt and, as likely as not, you'll be given a beaker of unapologetically foaming purple-red liquid. Like so many wines Lambrusco has become adulterated in the translation – usually in the confected, sweetened shambrusco versions that have rocked up on our shores for so many years. This one delivers rasping toothsome satisfaction and then some, care of biodynamically-farmed vines, selective manual harvest and natural methods in the winery.
Summary: Bloody but unbowed
Capitalisme Rouge: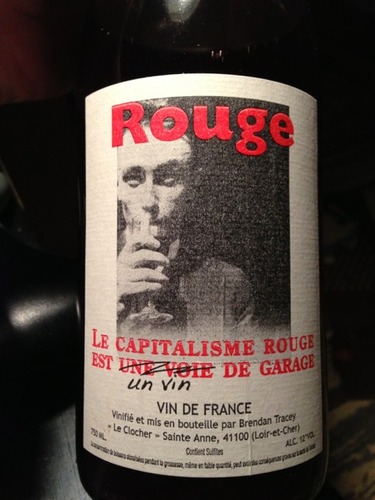 Brendan Tracey on work experience with Thierry Puzelat, once saw a poster for a communist tract with the pithy slogan, "Le Capitalisme Rouge est une voie de garage". Proto-punk proletariat wine-maker that he was he decided to appropriate the phrase later on subbing vin for voie. Capitalisme comprises Gamay and Cot grapes. Long ferment in big format for Gamay, short carbo for the Cot. Result: Pale red, hint of spritz, herbs and pepper. Enough acidity to take down the banking system.
Summary: Not all capitalism sucks
Populis white, Living Wines Collective: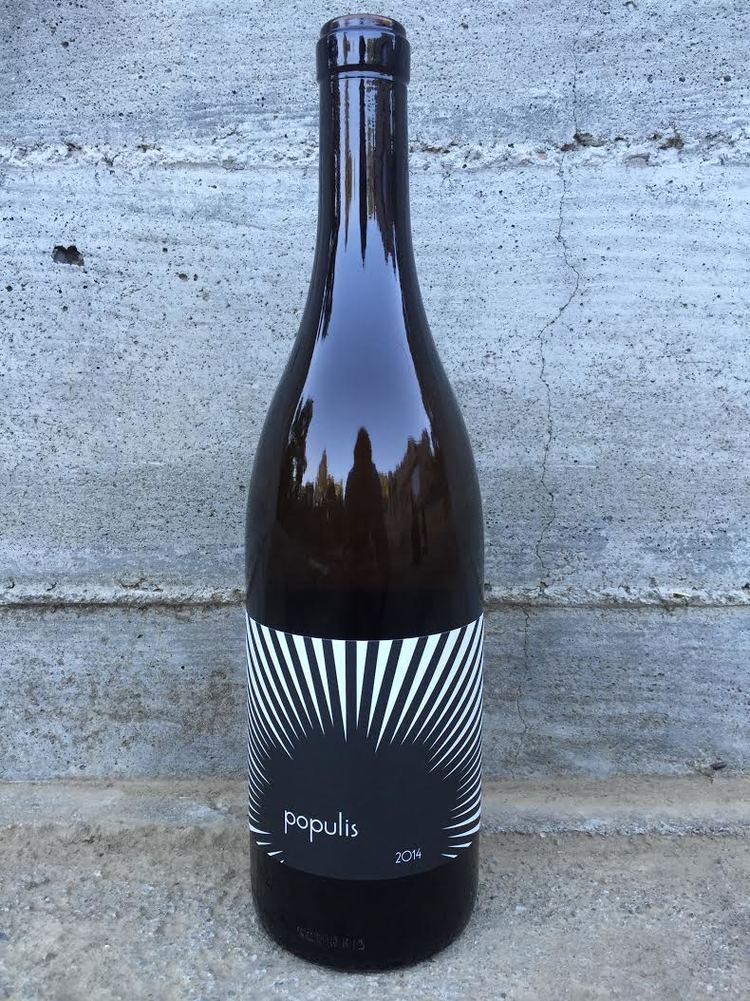 The love child of four winemaking school friends, Martha Stoumen, Diego Roig, Sam Baron, and Shaunt Oungoulian. Populis was born from the desire to make light-hearted, naturally made, extremely drinkable wines from exciting vineyard sites throughout California. This white Chardonnay (76%) & French Colombard (24%) – comes from two sites: Dobson Vineyard on own-rooted Chardonnay, planted 1972 and Green Valley Vineyard where the Colombard was planted in 1963. Dobson vineyard is located at the base of Mt. Lassen, which rests at the southernmost point of the Cascade Range. The soils are from the Cohasset series, which are deep clay loams formed from decomposed volcanic rock. Green Valley has deep soils formed from high pH igneous rocks. The location of the vineyard is ideal as cooling effects from the San Pablo bay help to maintain freshness and acidity during the ripening period. The wine was aged for 7 months sur lie, blended, and bottled with a little bit of spritz to keep it fresh and lively (think Basque Txakoli-style mouthfeel). Ripe fruit, yeast, cheese rind, and volcanic minerality on the nose. The palate hits with ripe Chardonnay and savoury flavours, but the laser-like of acid of the Colombard and a bit of spritz keep this wine fresh.
Summary: Vox populis
Coming Soon!!
Jurançon Evidencia, Clos Lapeyre
A Pyrenean nat wine designed for my curious palate. Jean-Bernard Larrieu has finally gone and done it. From the Vitatge Viehl vineyard (Gros & Petit Manseng plus some old Courbu), a selection of three of the best barrels which are vinified and bottled with no sulphur. Natural boxes ticked include indigenous yeasts, old oak ageing before assemblage, then three months in fibreglass tank before being bottled in January this year. Despite the rich spicy malo character and dry honey notes this has truly amazing acidity and crystalline citrus fruits. A natural wine to bring you to your Pyreknees.
Georgian Portions
The qvevri boat has just landed bearing some Georgian bounty: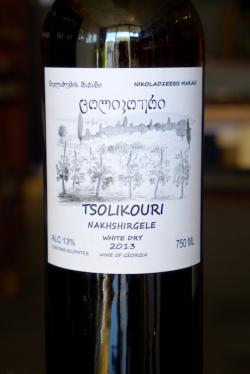 Nikoladzeebis Marani was founded in 2007 by Ramaz Nikoladze on the location of his great grandfather's vineyard and typical Imeretian cellar in Nakhshirgele. Two white Georgian grape varieties are planted in Ramaz's beautiful tiny wild vineyard: Tsitska and Tsolikouri. Natural winemaking methods are used in both the cellars and the vineyards and the qvevri are buried in the open air. The wines are limpid with thrilling acidity. We now have a 100% Tsitska, Shimmering green-gold, breathing apple-blossom and wild herbs, it surges across the tongue with brilliant acidity and lithe mineral energy. The perfect wine for the perfect moment, seemingly capturing both the light of the sky and the blood of the earth. We love it.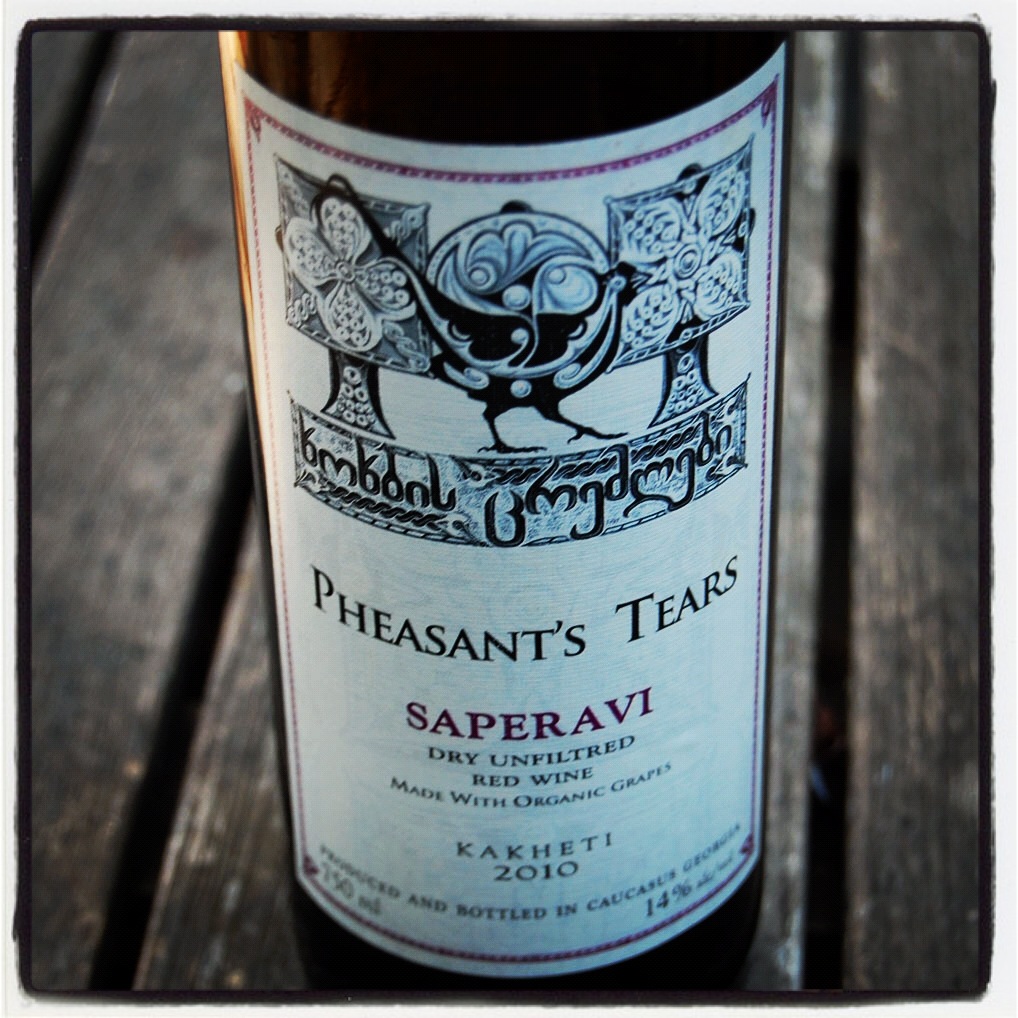 Pheasant's Tears, the project of John Wurdeman and Gela Patilishvili, produces natural wines from Georgian varieties and owns several vineyards that are farmed organically. All of their wines are made in qvevri – earthenware jars buried entirely in the ground used for fermentation and storage up until bottling in accordance with ancient Georgian winemaking traditions. They focus on rare varietals such as Tavkveri, Shavkapito and Tsolikouri (amongst many) and preserving an expression of unique terroir. Back in stock is the Mtsvane – think golden apples, pears, white peach and apricot, checked with a certain phenolic kerchunk. (Technical wine term)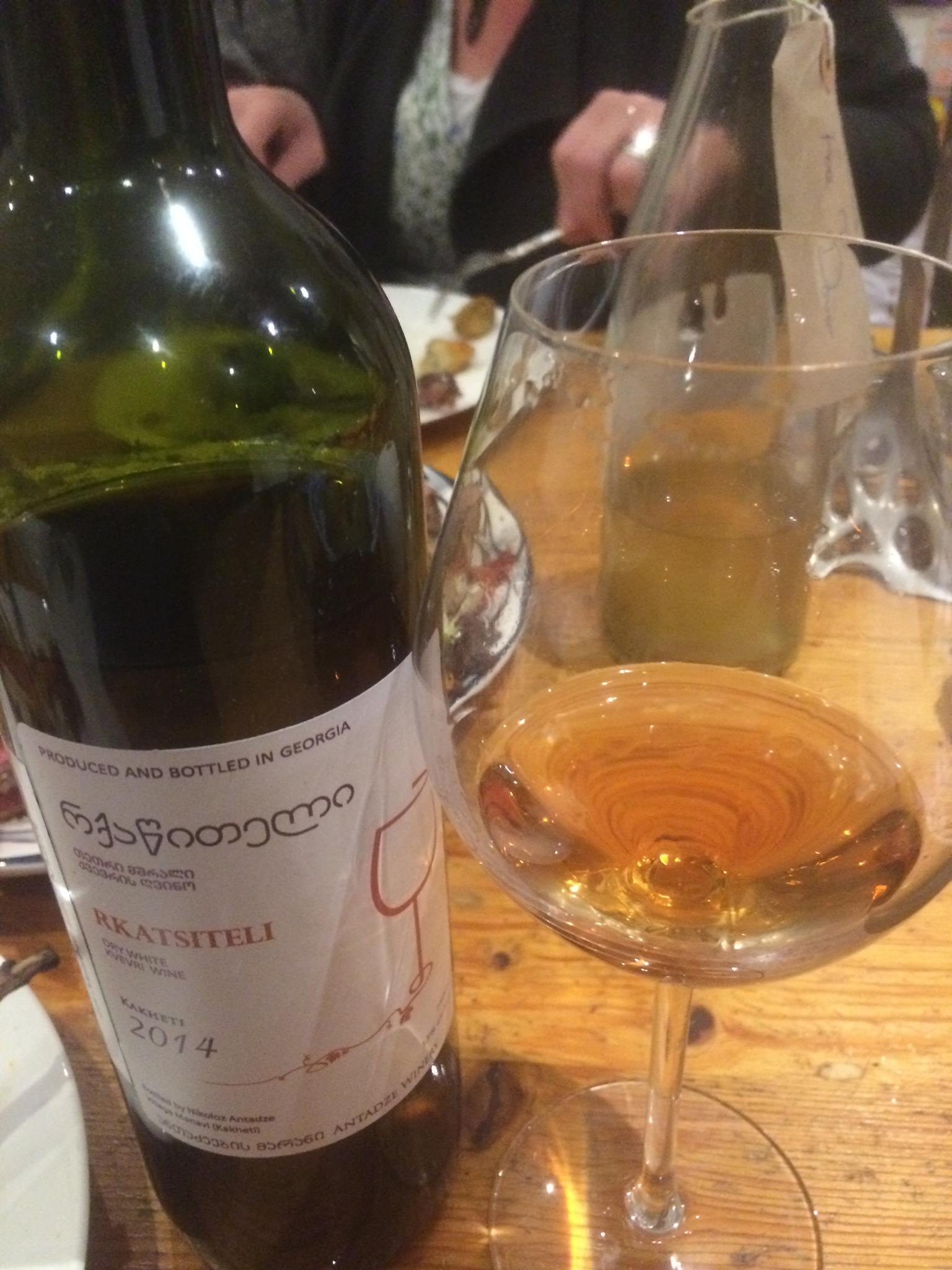 In 2006, Nikoloz Antadze purchased a small part of his family's former property in Manavi, the name of this vineyard known as "Royal Cru", because the wine previously produced here was a favourite of the royal family. Nowadays, he owns around four hectares. Antadze makes a pure Rkatsiteli from 30 year old vines grown on stony brown soils rich in limestone, it is wild wine with almost meaty aromas and flavours.