Les Caves Tuscany (and friends) Agency Tasting
Where new Chiantis rub shoulders with other fresh-faced Italian arrivals.
When: Monday 9th November, 11:00-17:30
Where: Vini Italiani Wine Bar & Shop, 72 Old Brompton Rd, London SW7 3LQ (020 7225 2283)
Nearest Tube: South Kensington (2 mins walk)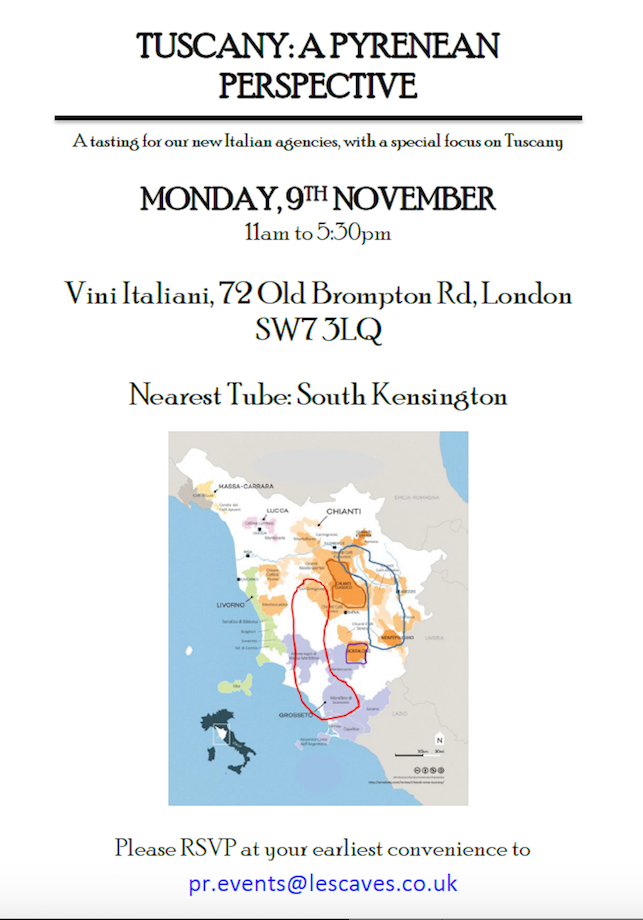 Tis time to go to Chianti-shire, where Brunellos have more fun, to taste the quality – and width – of our Sangioveses as we introduce three new Chianti producers and reacquaint you with four firm favourites. Throw into the mix a selection of red and whites from Montalcino, Massa Maritimo, Morellino and San Gimignano and you have Tuscany down to at.
Our tasting divides Tuscany by its climatic terroirs and aims to show regional diversity and their resultant wine styles. From humble gluggers in litre bottles to desert island decadence we will show Sangiovese and other Tuscan autochthonous varieties in many-splendored forms.
For those who are unable to subsist on a diet of pure "Sang" we will also be putting together a greatest hits table of Italian newbies (and recents) including a toothsome twosome of natural wines from the Marsala region – courtesy of the local progressive co-op – a brilliant agency from Piemonte, and a selection of wines from the archbishop of Italian Vin Natur himself. See below for further details.
Highlights:
TUSCANY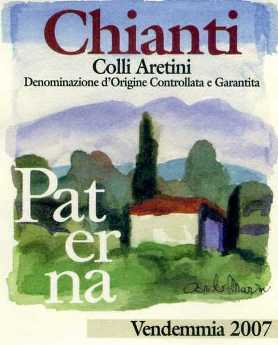 Paterna – An organic and natural "baby" Chianti from a micro-coop on the Colli Aretini. It's round, juicy, fruity, youthful, and darned rustic.
Caparsa – Comprising a formidable range of aged and ageworthy Chianti Classico Riservas. Add to this a stunning "baby" blend of red and white grapes (formerly Chianti, but since white grapes are not officially recognised in blends now IGT Rosso). Incredible value.
Le Trosce Chianti Classico, from the same terroir of Le Boncie (which has since been de-classified). Wooden vertical press, only cement, only Sangiovese, gorgeous!
Antonio Camillo Morellino –The fruit, the whole fruit and nothing but the fruit.
+++ Podere Le Boncie, Rodano, Montenidoli, Ampeleia, Pian dell'Orino and Il Paradiso di Manfredi
GIRO D'ITALIA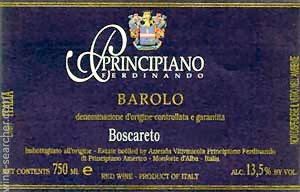 Ferdinando Principiano – Located in the Alta Langhe an estate making pretty and pretty natural wines. The Barolo is amazing value, Dosset (Dolcetto) is unadulterated purple juice and we hope to preview a rare and thrilling varietal Timorasso from high altitude vines.
La Biancara – The iconic estate of Angiolino Maule situated in the hills between Verona and Vincenza. Biodynamic farming + nothing added in the winery = Garganega and other grapes bursting with attitude.
Panevino – Gianfranco Manco makes what nature gives him in each vintage in Sardegna. The whys and wherefores are irrelevant, you won't prise technical information from him – even with a special crowbar designed for the task. Suffice to say 2013 Rosso Chi No Nau is a Cannonau from centenarian vines and the 2013 Rosso Pikade is a blend of the gentler Monica plus Carignano.
Natalino Del Prete – You probably loved Natalino's Negromaro. Now try his enchanting old vines Primitivo from Manduria.
Baglio Bianco and Rosso – Catarratto and Nero d'Avola as nature intended from Marsala zone. Organic, unfiltered and unfined with zero sulphites.
Marco de Bartoli – De Bartoli's wines improve with each vintage. We'll be showing their new sparkling and dry Grillos, a baby Marsala, Passito di Pantelleria and the wild-style Zibibbo Integer.