Everyone seems to be booking their end-of-the-year egoic flight of fancy, so apologies for my boring and opinionated end-of-the-year list of mainly goodies with the odd hiss-boo baddie thrown in, and for doling out virtual awards like candy at Halloween.
The wines one loves are always personal, but most of the wines I drank and enjoyed this year were polished off without forensic investigation or analysis. No need to mummify the experience. Some bottles do pull you up short, however, and elicit an unalloyed wow. These are the wines you would re-order/return to in the hope of recapturing that galvanic buzz you got off them the first time. They are not necessarily the most complex wines but they satisfy a peculiar need.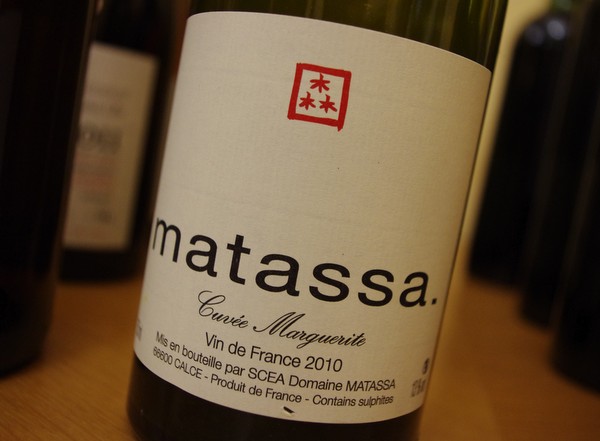 The Salty Minerals Award: Domaine Matassa – The whites are legendary, characterised by their bitter, crunchy, rock-encrusted, salt-quivery fruit. Equal love though for the unassuming Carignan from venerable 100 + year old bush vine, roots dragging mineral content into the very heart of the meaty wine stock. Bearable lightness of alcohol too.
The Que Syrah Syrah Award: 2012 Dard & Ribo, Crozes-Hermitage
Crozes are red
Smelling of violets too
The St Jo's sweet
And of a deeper hue
Demolishable wine at the generous fruit end of the spectrum with other bits mixed in. Wild blackberry-purée pits, stems and all, wafting violets, Provençale olive notes (more like tapenade made with crushed wild thyme), flecks of pepper and granite back notes. In a velvet jacket.
The Littoral Wine Award: Muscadets in general – 2013 Domaine de la Pepière Clos des Briords just salt-of-the-earth stunning, whilst old vintages of Luneau seem barely out of their shell suits and continue to astound with their youthful vigour. AKA Eat the beach.
The Supernatural Loire Wine Award: The wines of Claude & Etienne Courtois (Les Cailloux du Paradis) and Jean-Pierre Robinot (Les Vins des Angevins) seem utterly rooted in their terrain. They are deep, rootsy-earthy, slow wines, brewed with patience, intuition and love. Don't call them organic or biodynamic or natural. Don't them at all; they'll call you.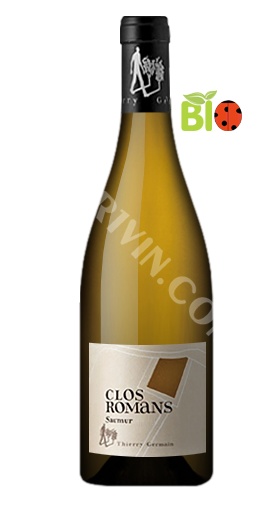 White Wine of the Year: 2011 Saumur Blanc Clos Romans, Thierry Germain –The purest stone juice, limestone chiselling the straightest line across the tongue. Sunlight, water, stone Cistercian austerity. Racines Blanc from Claude & Etienne Courtois in the same breath
Best old wine of the year: 1972 Bourgueil Busardières, Domaine de la Chevalerie. Not renowned as a vintage of the stars, I expected this 42 year old Cab Franc, to be, if not at the seventh stage of decrepitude – (i.e. second childishness and mere oblivion, sans teeth, sans eyes, sans taste, sans everything) certainly on the downward slide towards mortality:
With shrunk shank, and his big manly voice,
Turning again toward childish treble, pipes
And whistles in his sound
Yet, the reality was different. The wine was dark, bold and spicy with hints of beef stock. I thought that the air in the decanter might reduce its contents to caramel, but lo and behold, the wine not only survived for hours, it began to acquire a density and tannic structure. To be drunk with shank of lamb, shrunk or otherwise.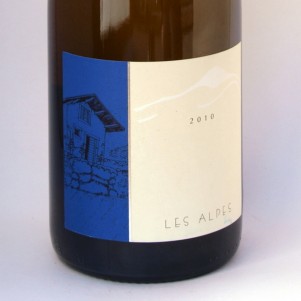 Mountain Dew Award: 2013 Gringet Les Alpes, Domaine Belluard. Invidious to choose between this and equally admirable iron-nourished brother Le Feu, but this wine has always impressed me with its lifted alpine-meadow fragrances allied to razor-edged acidity.
The O2 Connection Award: Unveiling the veil on the astounding 2000 Arbois Pupillin Blanc (Overnoy-Houillon). The savviest of Savagnin. A soup to nuts wine. Sometimes just a nuts wine.
Give Me Skin Award: Where does one begin in the skinny category? Honourable mentions for Tom Shobbrook's Didi Giallo, Benjamin Zidarich's Vitovska, Paolo Vodopivec's amphora wine, Pheasant's Tears Kisi from Georgia, but the "glamber" standouts this year have been  2011 Pinot Grigio, Dario Princic and 2012 Dinavolino Bianco, Giulio Armani. The former is more red than copper, one of those wines that seems to project an inner light, the latter a brilliant burnished example of where skin maceration with an aromatic grape such as Malvasia gives lift and seasoning to the overall wine.
The "I Wish There Were Some of This to Buy Award": 2012 Goldenmuskateller, Andreas Tscheppe. Even Andreas's friends think this is a crazy wine. For me this was the vinous equivalent of the sweetmeats that Edmund was given by The White Witch when he arrived in Narnia. Exotic, intoxicatingly aromatic, gold to send the senses spinning with pleasure.
Desert Island Fizz Award: 2001 Turo d'en Mota, Recaredo from one hectare of Xarel-lo. Around 108 months on the lees to solidify the texture. "It glides and floats rather than slices and incises." Forget the bubbles; this is a wine that expresses the full "tilth and husbandry of the soil", the fabulous calcium-rich terroir and the particular climate. Like all great sparkling wines it deserves to be drunk, nay, sipped reverently from a Burgundy glass.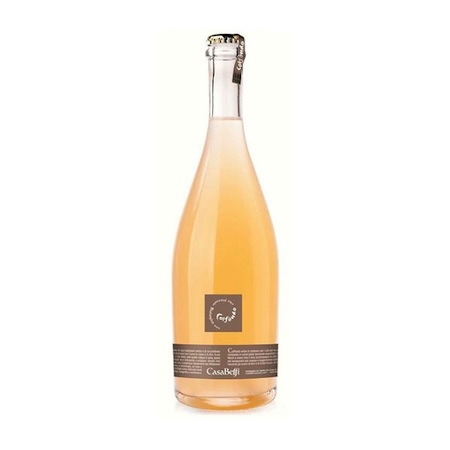 Desert Island Fuzzy Fizz Award: Casa Belfi Prosecco Colfondo, a snowstorm of yeast in a clear bottle. Bone-dry you want to lick the glass after licking your lips.
Wine Region of the Year Award: Jura – Can't accuse us of climbing aboard the hipster's bandwagon – we've been thumping the tub for these recondite wines for years. Lurking in our Jurassic park a medley of lesser-spotted Houillons, Ganevats, Cavarodes, Gahiers, Bornards and Hughes-Beguets, their wines bristling with acid, whistling with freshness… Yellowy-white styles include the ouillé, (topped up) the lightly-waxy-nutty half-and-halfs, and the full-on fenugreeky veil wines. Meanwhile the reds range from limpid almost pink wines, to rustic smoky numbers, from playful Ploussard to structured Trousseau.
Garnacha's Coming Home Award: Comando G. Garnacha at altitude in the Sierra de Gredos, an area of huge potential. Garnacha in this form, pale, fresh and mineral, is Spain's great red grape and bears a resemblance to Pinot Noir. Vigneron, Fernando Garcia, is quoted as saying: "The three of us have a certain weakness for Burgundy Pinot Noir and we are convinced that our Garnachas can produce equally elegant wines as long as you look after the grapes and harvest early".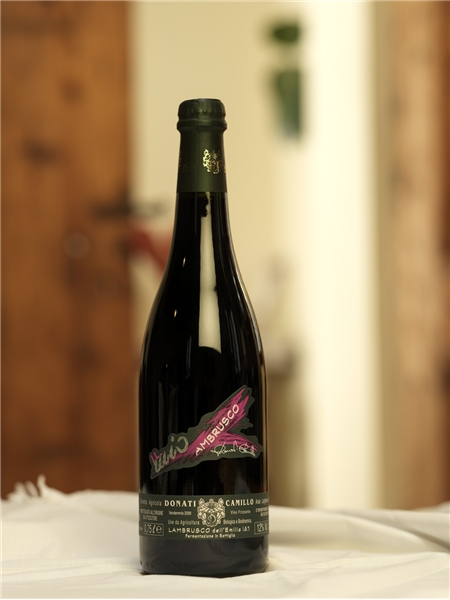 Fun Wine of the Year Award: Red fizz. Boisson Rouge from Emile Heredia was a delight once more, the dark/pinks light reds of Strohmeier gave more subtle pleasures, but for sheer sanguine effervescence 2012 Lambrusco Rosso Frizzante, Camillo Donati managed to tick the boxes on the serious frivolity front. This is a style of wine, however, that would happily unite Klingons, Dick Swivellers, ardent neckgrazers and the King of old Dunfermline town in an orgy of uncritical guzzling.  I invite you to cast aside your preconceptions and bring your lambruscos to the slaughter. Emilia-Romagna, of course, is Lambrusco-shire. Ask for a glass of house red in any Bolognese tratt and, as likely as not, you'll be given a beaker of unapologetically foaming purple-red liquid. Like so many wines Lambrusco has become adulterated in the translation – usually in the confected, sweetened shambrusco versions that have rocked up on our shores for so many years. This one delivers rasping toothsome satisfaction and then some.
The Region Producing Too-Many-Spoofy Wines Award: Burgundy – Flaccid Pinot, oaky Chardonnay. But particularly Pinot. So sue me. It is pointless to speculate why the wines seem to lack charm or terroir-specificity for there are physical and cultural reasons. Terrible farming practice with heavy chemical regimes have knocked out the local yeast populations allied to a combination of late harvesting, cold soaks, big extraction, new toasty barrels for ageing – the result is a rich sweet confection, flabby and confused and seriously unrelaxed wines.
The Honorary Bordeaux Award for the Region We Least Want to Read About:  Bordeaux.  
Other Awards
Wine Word of The Year: Terracotta – embracing tinajas, giare, amphorae and qvevri. And the wines are as increasingly shapely as the clay they are born from.
Wine Seminar of the Year: "Feats of Clay" featuring John Wurdeman, Giusto Occhipinti & Rafa Bernabe at The Real Wine Fair — an enlightening masterclass about the history, culture and rationale behind using clay vessels to ferment and age wine.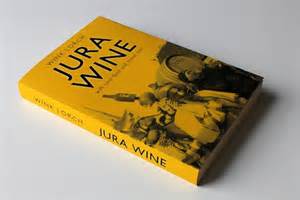 Wine Book of the Year: Jura, Wink Lorch. Every sommelier worth his or her salt is gagging for the stuff so propitious timing for the regional primer. Wink knows her subject inside out.
Wine Blogger of the year: Alice Feiring, championing the wines that we love (but often don't know about). She is a great stylist, her prose limpid with a waspish wit, her opinions are honest and personal.
Other Blogger of the Year: Chris Kassel — Because wine ought be taken with a healthy pinch of sediment.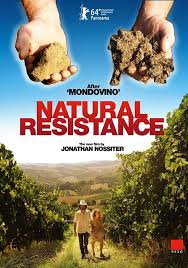 Wine Movie of Year: Natural Resistance by Jonathan Nossiter
Cherishably Cantankerous Vigneron of the Year: Stefano Bellotti, inveighing (rightly) against the evils of the DOC.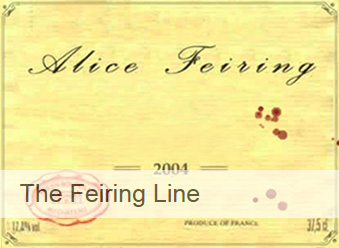 Best Wine Magazines: The Feiring Line Newsletter by Alice Feiring (see above) & The Wine Idealist by Daniel Honen. Daniel writes with colour and real flair about a group of young, iconoclastic Aussie (and New Zealand) winemakers, who share a love of music, poetry and food (and natural wine, naturally), an amorphous group of individuals once described by Max Allen: 'The winemakers …making characterful, delicious wines sensibly, sustainably and naturally; the larrikins and ratbags, the old and the young, the newbies and the nerds putting the soul back into Australian wine.'
Best Small Wine Event of the Year: A series of Australian walkabouts (camping and glamping) with Tom Shobbrook, Anton von Klopper & Patrick Sullivan — customers, bottles of wine, food on the fire…
Quote of the Year: "Tasting, however necessary, is not only artificial, it's desensitizing. It's always tempting to believe that in the course of comparing one wine against others in a line up, your palate actually acquires a heightened sensitivity. Palate fatigue aside, that can be true. But too often it's a heightened sensitivity to comparative differences rather than to a wine's intrinsic beauty." (Matt Kramer)
Generalisation of the Year: "The natural-wine movement is so important in Australia because of the often constrictive value placed on technical rectitude by the Australian winemaking establishment. In France, by contrast, where the lessons of limpidity and difference were learned long ago, the most useful questions tend to be asked by those at the quality apex, looking for the next quarter-per-cent of expressive grace. (Secure in the knowledge, moreover, that it will be rewarded by the market.) France's self-appointed 'natural' revolutionaries, by contrast, prefer to chase demons of their own invention, mock science, and find conspiracies in common sense." (Someone who should know better)