As the crazy people of the UK were voting to row away from our continental cousin, we were scouring their vineyards for more goodies. At least if we are going to be stranded on this island we would have gone some way towards shoring against our ruin with some vinous fragments. The politicians may have their ham-fisted exits, but we have our happy inward mass-migration of hard-working wine gems. That ain't ever going to stop. To wit, a selection of whys and wherefores from Wh-Italy and Wh-Iberia.
Italy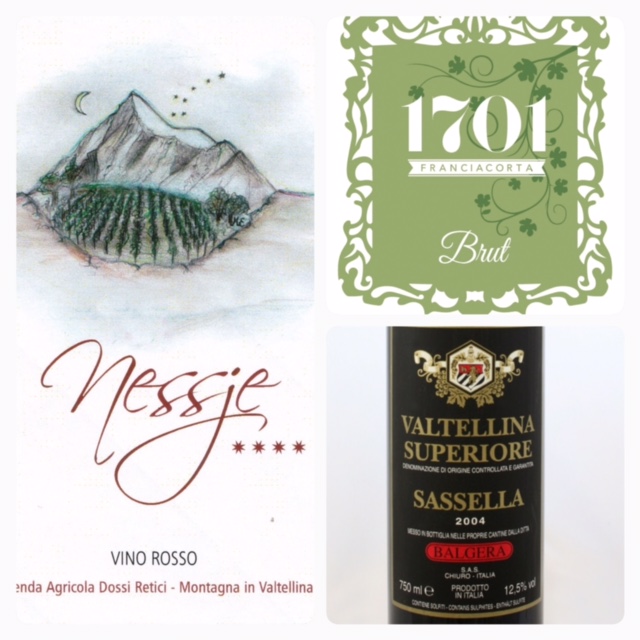 Les Caves became honorary Chavs de Pyrene with the addition of some Valtellina wines. An embryonic version of the famous red from the impressively-terraced alpine footslopes is a 2011 Dossi Retici Chiavennasca (Nebbiolo by another local name), whilst seekers of venerable vintages might appreciate some alliterative Sasella Superiore (04) and Valgella Riserva (01) from Paolo Balgera, wines with some serious bottle mileage under their belts. Meaty mountain Neb, old-stylee. Also, we broke our Franciacorta duck – and how – with the stupidly delicious biodynamic fizzy wines of 1701 – but you can drink them at 17.02 and 17.03 or any time you choose. A particular favourite is the Sullerba surli, an unfiltered lemony snickersee of a Chardonnay part-fermented in amphora. It is like chalking the tip of your tongue with…um…chalk.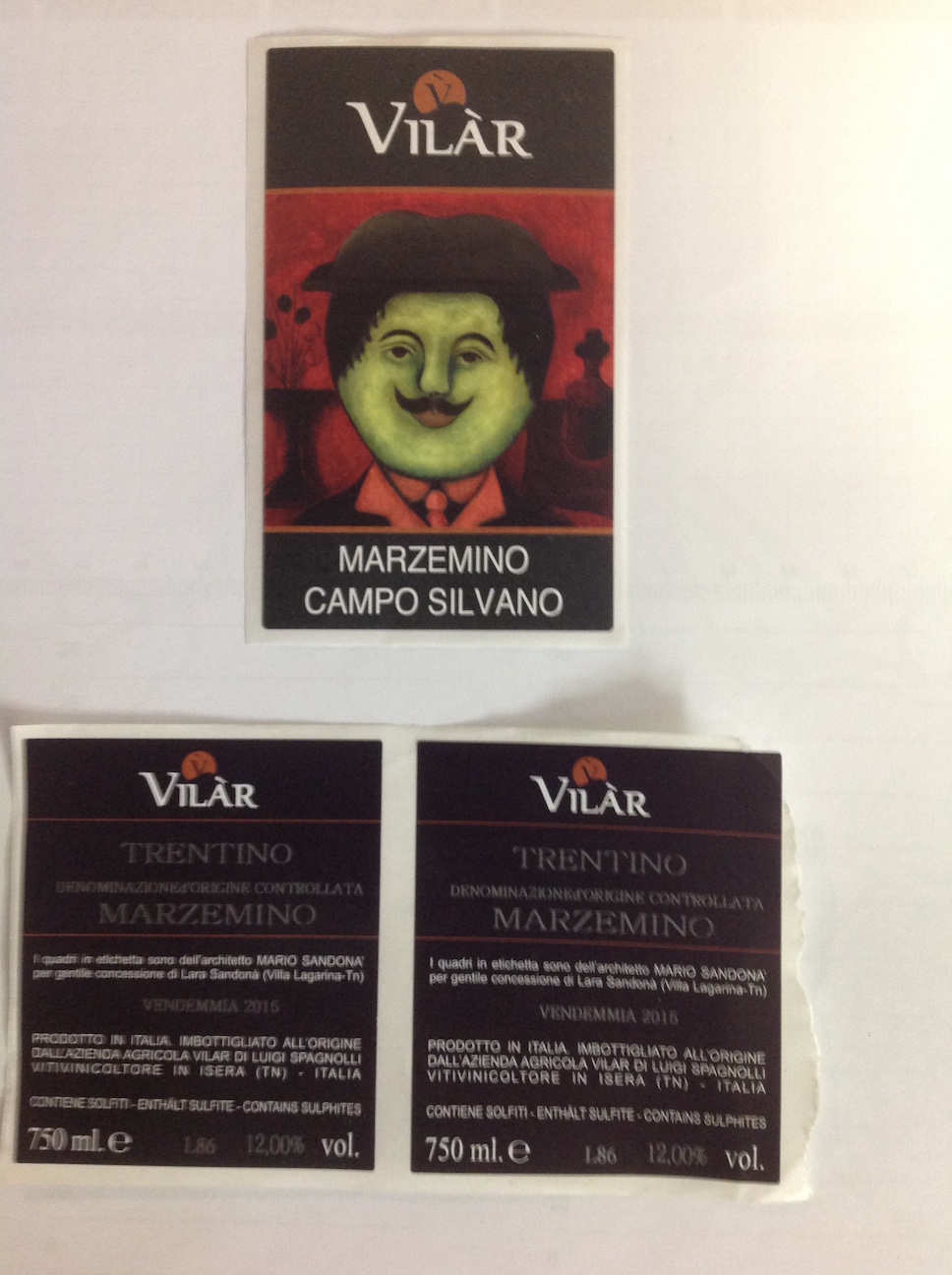 From the mighty Dolomites we give you a brace of stunningly well-priced wines from Vilar. Luigi has always been a winegrower and winemaker. He started with his family estate in Isera before starting his own vineyard. He now has 4 ha planted with Nosiola, Marzemino, Lagrein annd Teroldego. The Nosiola is from rocky soils over clay at 430m asl. The grapes are destemmed and fermented with their own yeasts in stainless steel tank after two days of skin contact. The malolactic happens naturally, there is no filtration or fining and only a small amount of sulphur added. The wine is light yet perfumed and lifted. Marzemino, the grape most noted for its mention in the opera Don Giovanni of Wolfgang Amadeus Mozart ("Versa il vino! Eccellente Marzimino!") has a brilliant purple and a flavour of dark bitter chocolate-coated plums.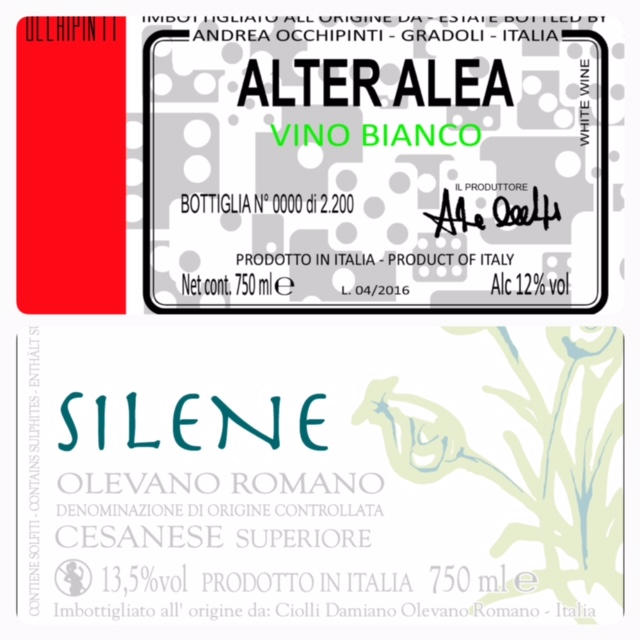 More sounds of breaking ducks in the Lazio region, not a mill miles from the Maremma, with the wines of Andrea Occhipinti (no relation) and Damiano Ciolli. Here we glimpse the Cesanese grape in its rustic glory, and discover, care of Andrea O, that Aleatico can go both ways. The Bianco is truly an "Alter Alea", whilst the Arcaico Rosso pairs Grechetto (Rosso) with Aleatico to elegant effect. This latter is another wine that is graced by terracotta.
Spain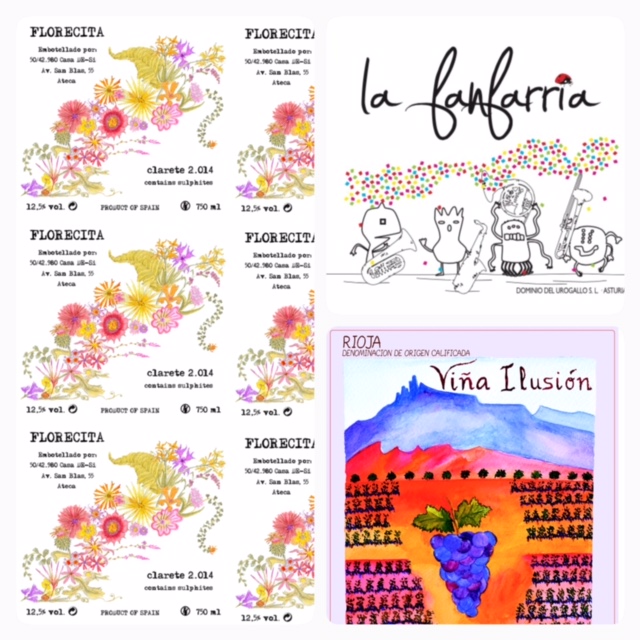 Snappers-up of unconsidered trifles might be vaguely aware of the existence of the wines of remote Asturias, where the vineyards are carved into the canyon-like valley walls. Dominio di Urogallo's Nicolas Marcos is striving to create a forum for the voice of Cangas to speak. This means using the local varieties, fermenting with indigenous yeast and making the wine with as little manipulation and intervention as possible. 14 hectares of biodynamically farmed vines from various parcels near Cangas del Narcea on often insanely steep slopes. Mencía, Albarín Tinto, Albarín Blanco, Carrasquín, Verdejo Tinto (Trousseau) and a host of autochthonous varieties are planted on the geological scrapyard of slate, quartz and anthracite. The wines have a breezy maritime quality – pure fruit, an earthy-herbal quality and cooling acidity.
Old vines give tremendous personality to wines. This is true in Cangas and also in Calatayud where Iwo and Sarah ply their craft at Casa de Si (when they are not making their superb Margaret River whites and reds). This year we managed to secure a few more cuvees from them to add to the deservedly popular Chiquitin and Pablito, namely a complex yet incredibly drinkable white, and a gluggable claret style red.
Viña Ilusion is a project brought to life by Martín Alonso and Gloria Plaza in the Rioja Baja sub-zone of the region. Here, in their chalky, iron laced clay soils at around 700m of altitude, the two organically farm their 5 hectares with the utmost care according to the Fukuoka (author of "One Straw Revolution") method. Farming ideology aside, we should mention that this wine is a delicious, gulpable expression of Rioja: full of mixed berries and red fruits, juicy, delightful to drink.
New Wines….
Bonkers Haggis Juice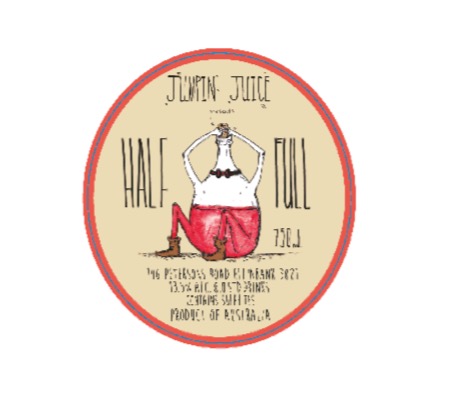 Pat Sullivan no longer qualifies as new kid on the block, but his wines are so refreshingly different that even when they are the same they are quite different. The latest batch sees three wines of indeterminate colour and origin. Haggis Wine is 100% whole bunch comprising 50% Moscato Giallo and 50% Sauv Blanc. The skins are in contact with the juice for one month in big fermenters, before being pressed into stainless steel and clay vessels and bottled early. Rather than fermented in a sheep's stomach it is normally the offal from other cuvees, which when sewn together, makes a more than a delicious beverage. Bonkers is a blend of 3 vintages across 7 varieties (red and white). Patrick says: "Some things don't work well alone and some things work well together. The wine was certainly built and polished to become fun and highly drinkable. Always blended to style, I've got no idea what or how each parcel was made as the blend is "bonkers"." Jumpin Juice is another bits and bobbety wine – here Pinot Noir marries Pinot Gris and they lived happy ever after. There's whole bunch and some destemmed and the wine is raised in various formats including ceramic and stainless. All the wines are fun, frolicsome and scrumptiously fruity.
Decanting…
Downloading the "cloud"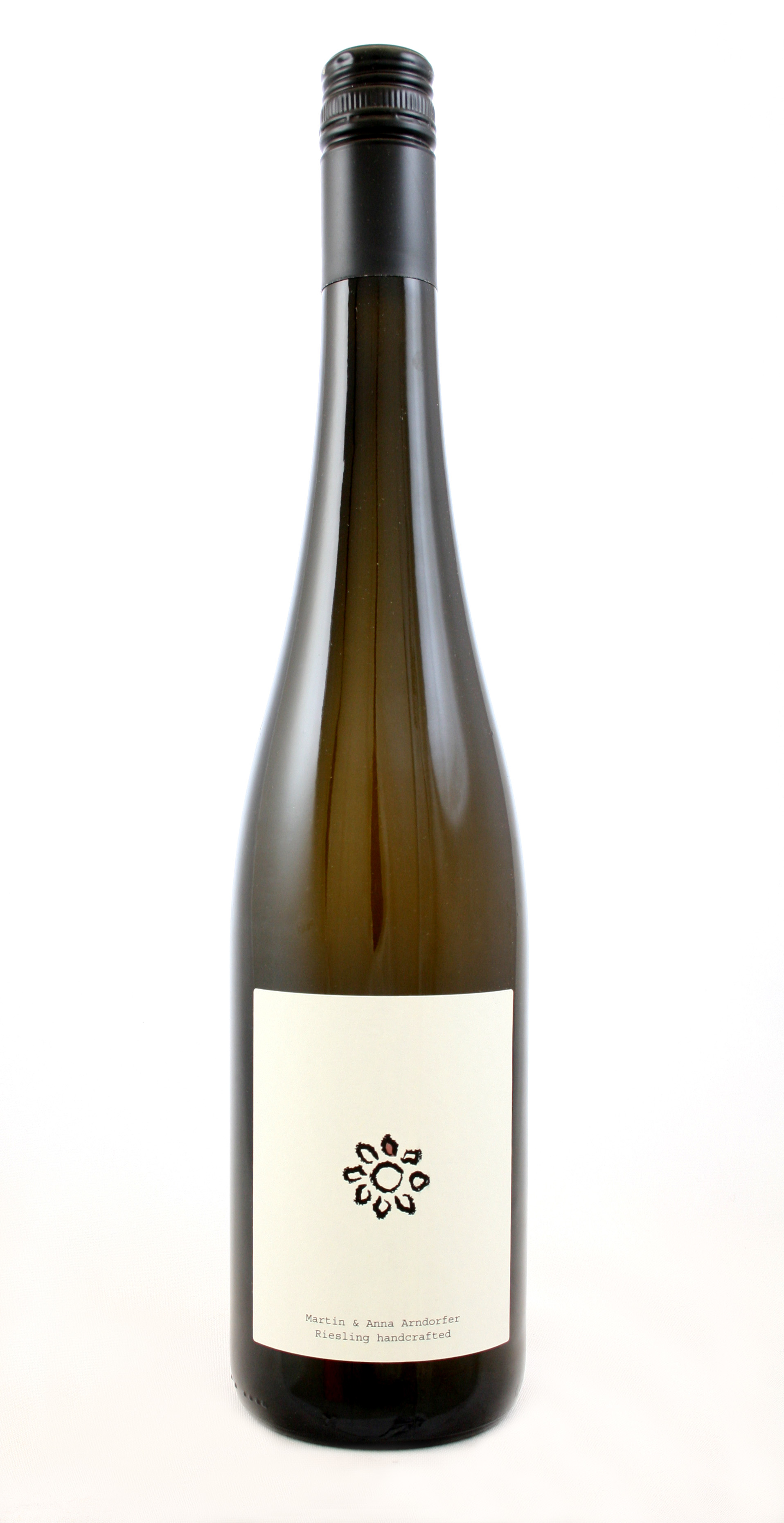 Not a new wine, but a new, opaquer incarnation of a favourite. Handcrafted is the name of our unfiltered baby Gruner from Martin Arndorfer in Kamptal. It is a little-known fact that if you want to go Gruner in Austria you have to filter your wein until the last drop of the i. Nevertheless, we like our vignerons to leave the goo in good and leave it in the bottle too, and our customers also appreciate that nowt-taken-out wines are not only more real but also really good too! Anyway, we persuaded Martin to bottle early in 16 as we were about to run out of the previous vintage. The result – an intensely leesy, mouthfilling, wonderfully fruity white – with zero added sulphur. To the chalky Ciello and the turbid Baglio murking wine glasses in a bar or a restaurant near you, you can now add our version of Grünerdämmerung.