Macabeo – Myths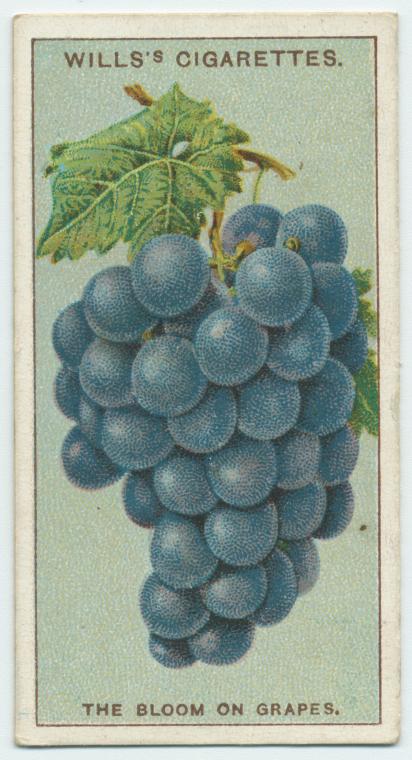 Macabeo – The Scottish grape.
Maceration – Describes the process of drinking wine from lunch through to dinner without a break. Sardonic maceration is when drinking leads to short bursts of mocking humour.
Macroclimate – Macro, Meso and Micro – the terroir version of the Bronte sisters.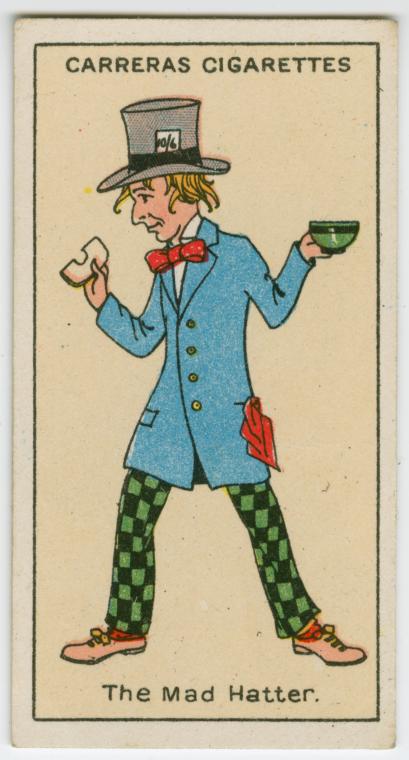 Mad Wine – Wine that is madder than Mad Jack McMad, the winner of this year's Mr Madman competition. There's a fine line between madness and scariness. There is a great line in Monsters Inc where they are advertising the renewable power ethos behind frightening the bejasus out of little children "We scare because we care". Whilst drinking Pascal Simonutti's Gascon red, for example, one senses a wine that does not hold back from spooking the frail of heart. This wine is firmly positioned at the durian fruit end of the aromatic spectrum; if this wine were a labour of Hercules it would be the mares of Diomedes and the Augean stables rolled into one.
Madeira parties –
Have some madeira, m'dear. You really have nothing to fear. I'm not trying to tempt you, that wouldn't be right, You shouldn't drink spirits at this time of night. Have some madeira, m'dear. It's really much nicer than beer. I don't care for sherry, one cannot drink stout, And port is a wine I can well do without… It's simply a case of chacun a son gout Have some madeira, m'dear. —Flanders & Swann
Maderised – the interaction of oxygen and white wine wherein the wine become discoloured and stale as a three year old rusk. Much white Burgundy from the mid 90s.
Magic – In conventional, reductive wine criticism you will not find any words like magic, joy, passion, spontaneity or creativity – the language of transcendence, where structures dissolve and new meaning is found through emotion and reaction.
Magnum – So far this case had cost me my right to the wine cellar, the last cash in my pocket, and nearly my life – Magnum – Thank Heavens for Little Girls & Big Ones Too.
Malbec, World Day Of – I was only aware of the sheer Malbeckiness of the day after the event. And if I had known I certainly would not have saddled up my Cahorses or downed a lot of Côt. There's nothing like a marketing gimmick to make one want to avoid the bleedin' obvious.
Malmsey, Drowning in a Butt of – The way to go supposedly if you were hanging around the Tower of London in 1478 and your name was Clarence.
Malo – A malo which is particularly blessed in its outcome is called a St Malo.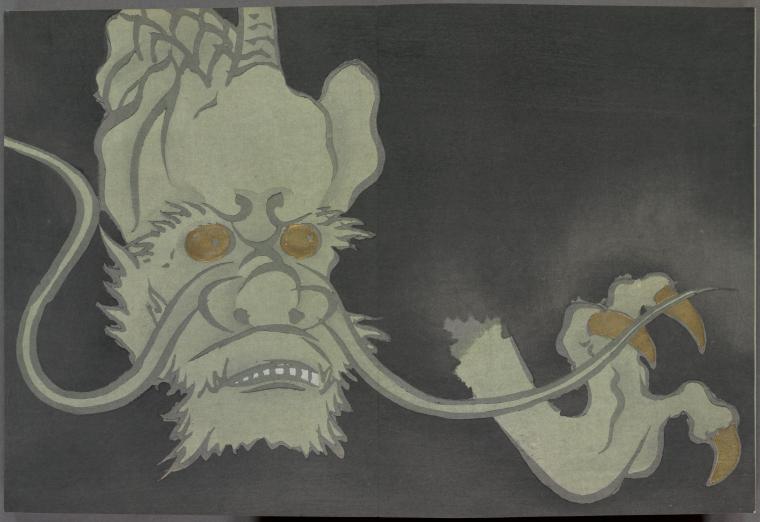 Manzanilla – The famous Japanese Flor Monster released from the floor of The Atlantic by a massive nuclear fermentation.
Marcillac – A jolly rural thirst-quenching red from the Aveyron evoking "russet yeas and honest kersey noes" and adjacent to the aristocratic Margaux in the Hachette Dictionary of French wine.
Marketing – There are more junkets, trips, wine dinners, conferences and celebrations than ever, a perpetual moving feast of moving publicity, a juggernaut of global criss-crossing, event-hopping that gets faster and more frenetic by the year.  The tasting competitions seem to be getting bigger and bigger yielding more and more medals and trophies, attracting and generating bigger numbers and more money. There are, of course, the associations which speak for and promote the interests of whole countries, and others that work for regions within those countries and yet others that group together certain growers within those regions. There are web-sites dedicated to and advocates of certain grape varieties and world-wide conferences dedicated to those grape varieties. I'm half-expecting public holidays to be brought in so we can properly celebrate World Grenache Day or Carmenere Fortnight. Is this amazing diversity or just a cacophony of self-promotion? If the time and energy spent on marketing wine was channelled into the product itself one feels that the wines would be rather more amazing than they are. As one grower said to me with a smile: "Why do you think it is called the wine industry?"
Marks-schism – The human factor in tastings (eg Decanter World Wine Awards) is massive, however, and the group dynamic in panels and juries sets the tone and the agenda for the tasting.  A dominant personality can cajole less experienced tasters into "improving" their marks, a relentlessly downbeat personality or rogue taster can dampen the entire process. Some tasters defend their marks fiercely as they would their honour (no rowing back or second glances here), whilst others require little prompting to re-examine and re-evaluate. There can be days when certain tasters just don't taste well and others, when not only do the wines show well, but the tasters are on each other's wavelength and subconsciously adjust their marking to the mean.
The push-me-pull-you tactical battle over marks often means that the wines that provoke the most extreme reactions get left in limbo. I recall one tasting where a panel was split 3:3 over a Vouvray from Huet. Three of us wanted to give it scores in the mid 90s (gold medal) and three wanted it to be thrown out for being oxidised and plain undrinkable. The fault-finders won the day, but a truthful reflection of the tasting would surely have published all the scores and all the opinions. If wine tastings eliminate controversy or take the line of least resistance then they are neutered.
Mark-ups – the (often ludicrous) percentage by which the cost of wines are increased in restaurants with zero reference to the real value as a thirst-quenching drink. Interestingly, the bigger the restaurant chain, the higher the mark-up despite the economies of scale. The raison d'etre of food and beverage managers (the Ferengi of the Wine Universe) who dream in multiples of 3.75 (plus vat) and the source of great bewilderment to customers. See Profit.
Maso-schists – Growers who enjoy growing grapes on decomposing schistose soils.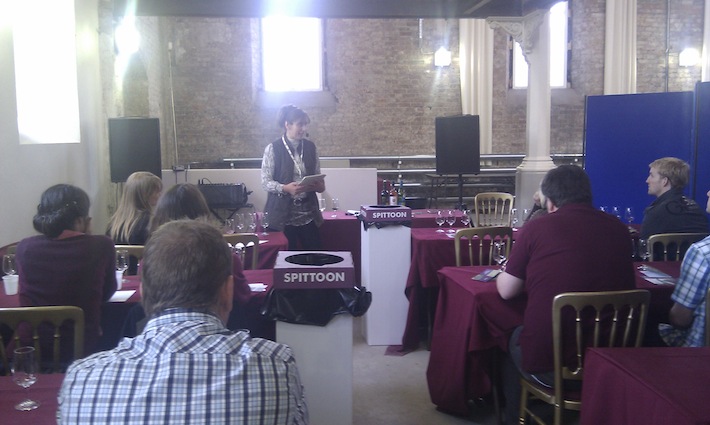 Masterclass – Whether it is for six or sixty any seminar or tasting where the jedi protagonist is seated behind a trestle table and chairs are arranged to face the speaker. Some masterclasses are unplugged, others have sound systems and bells-and-whistles powerpoint presentations. They exist to illustrate a point, prove a thesis and occasionally elucidate and usually to pass an hour or two in idle navel-gazing. As opposed to a round table or adversarial debates which occasionally produce heat but little in the way of illumination.
Matching (Food & Wine) – An example of early food and wine matching advice from a wine merchant in (the caves of) Lascaux: Bison with white wine, Mastodon with red wine. —Oberon Kant's Big Book of Wine
Matching 2 – I read recently that a certain journalist recommended a wine to go with every summer dish you can think of. Quote unquote. That's it. We can all go home now. Problem solved. Cometh the food, cometh the only wine. But, hold on, didn't I read this same claim the previous week, and the week before that? Sounds more like this wine is a serial philanderer rather than a serious match and that someone is being a tad disingenuous.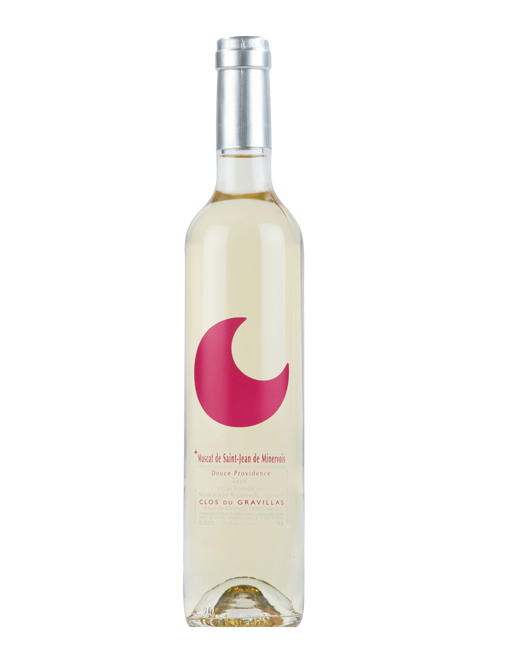 Matching 3 – Clos du Gravillas Muscat de St Jean de Minervois cited in nationally syndicated US press article (Gannett Indianapolis Star et.al.) as being 2nd best sweet wine in a food/wine pairing with Twinkies and other industrially produced snack cakes. John Bojanowski, Gravillas' American-born vineyard worker, says he is "delighted and that it is about time our Muscat gets the recognition it deserves. This is going to boost us to USA nationally recognized status. Just wait until they try our new Dark Side 99 year old vines Carignan with Tacos!"
McDon't! – We're not Lovin' It
Following on from the burger joint in California where you can buy Napa Valley Merlot with your onion rings, McDonalds has got in on the act with its De Luxe McBurgundy Meal which it aims to pilot and then introduce into a small number of its European franchises.
Their hamburger (gherkin optional) comes with a village Burgundy, the quarter pounder is teamed with a premier cru wine, and, of course, the big Mac is accompanied by a Styrofoam wine cup of one of the Grand Cru wines. Fries are extra, good taste optional.
Meditation Wine – aka vino meditazione. The famous Italian wine writer Luigi Veronelli (1926-2004) describes them generically as "very complex and unusual wines, which are to be enjoyed in a long winter evening, sip for sip by the fireside." Think Amarone, think Vecchio Samperi from de Bartoli, think Girotondo from Panevino, think Vernaccia di Oristano, Actually, don't think, sniff contemplatively, swirl lazily, roll the liquid around the mouth and let it slide down, leaving fugitive impressions flickering in the consciousness. And light up an imaginary cigar. And put on some elevator Bach. That's what I'm (profoundly) thinking.
Médoc – Where they make Girondelle.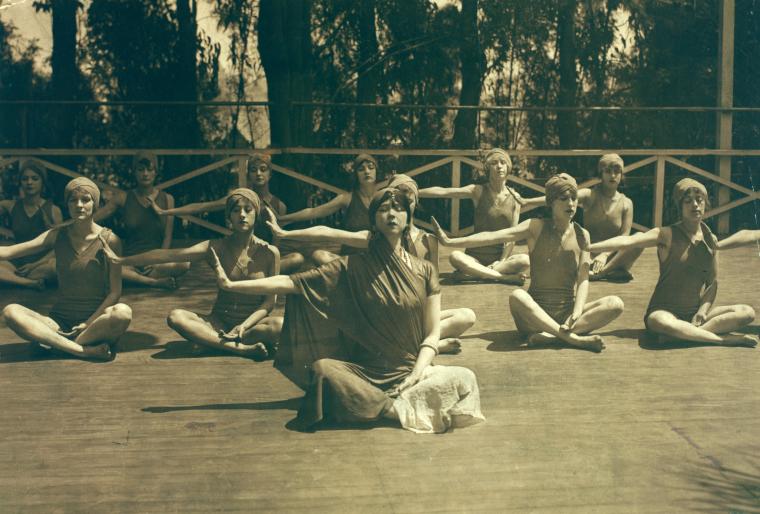 Melon – The poet Andrew Marvell wrote "Stumbling on melons, as I pass…" We warrant he never stumbled across a melon like this. And by Melon, we're talking Melon de Bourgogne from a grower like Pierre Luneau, Jo Landron or Marc Pesnot.
Melon-omaniacs – The chief archbishops of cantaloupe, that breed of wine scribes who like their Chardonnays fat-assed and full of "melonosity".
Menetou-Salons – Far too many small tastings in the Loire.
Mercaptans – Unpleasant-smelling small animals with a cod-Russian accent selling insurance.
Merciless Magnifiers – Les Impitoyables – Big-bowled glasses designed by Jacques Pascot fiendishly efficient at capturing the bouquet of a wine. Also the name of a western set in Screaming Gullet, Montana, where men are men and wine bars are two a penny. You must remember the oft-quoted line: "Do you feel lucky, drunk? Make mine a Chardonnay!"
Merchants, Wine 1 – "I wonder what the Vintners buy/One half so precious as the goods they sell". Yeah, maybe. It was probably Jancis Robinson who said that the way to make a million quid in the wine trade was to start with ten million.
Merchants Wine 2 – "You mean the same wine as before – from the German? Really, my dear fellow, you ought to buy some in the English shop". —Tarantyev to Oblomov
Even in 19th century Russia they knew who the best wine merchants were. Think I'll go and open a shop in St Petersburgh.
Merchant list parody – the questions you need answered
Q: Which wine would you take to a desert island?
A: I; would take an old-fashioned Australian Chardonnay; because they are so full of oak, I could build a life raft from them.
Q: What is your favourite smell?
A: The smell of Napalm-in-the-morning Semillon-Sauvignon
Q: What fashions do you foresee in the wine trade?
A: Well I think white will be hot in the summer and red will be cool in the winter.
Merlot: tasting profile –
Who needs wine when you've got labels?
Divided into four categories Plum, Plummier, Plum Bum and Brian Sewell, the Merlot profile is designed to make consumers aware of the sheer range of plumminess that Merlot can attain. A similar Argentinean initiative calibrates "chocolaticity" in their versions of the grape.
The profile was created by the International Merlot Foundation (IMF), a non-profit organisation dedicated to "putting the "Oh" factor" back in Merl-ot, after market research discovered that the grape variety was being confused with a small marsupial that lives in the Kalahari desert.
Dr Merle Ho has been using the plum scale on her back labels for two years and says that the proof of the pudding is in the labelling.
A new Alexander Payne movie called Backside, celebrating the re-emergence of the world's plummiest varietal, is said to be in the pipeline, starring Paul Giamatti as Robert Parker's amazing farting dog.
Meta-Muscadet –
A few years ago I was at a round table tasting of Muscadet. I can't recall whether the table was actually round but the conversation was certainly circular. There was the usual melange of movers and shakers, a couple of journos, a smattering of wine merchants, sommeliers, pr la-di-da-ers and we were all present to proclaim unanimously that now indeed was the hour of Muscadet, that it was a much under-rated, wonderful, versatile wine and you were allowed to drink without oysters and blistering barnacles.  After tasting various examples with three or four dishes of a distinctly Mediterranean timbre I noticed that the last wine to be matched was our 2002 Le Clos de Noelles Excelsior kumbaya my lord kumbaya.  I muttered under my voice in my best Jack Nicholson playing The Joker In Batman: "Wait till they get a load of this". The wine delivered the requisite gob-dropping wowies and then some, with oodles of floral, spicy notes and yet also rich, creamy and mineral flavours. Muscadet, but not as we know it, Jim, disporting cru classé cojones.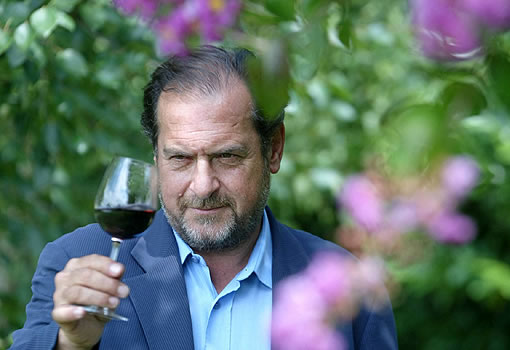 Micro-oxygenation – One of the box of tricks used by winemakers to remove the pesky astringent elements of a wine. For the sake of smoothing and general beautification some of the warp and weft is sacrificed. For nat wine enthusiasts this is an intervention too far. Supposedly much propounded by Monsieur Rolland – "The man from Del Monte he say: "Super-Californian-Wine-This-Needs-Some-Effing-Micro-oxygenation."
Mineral(ity) – smells and flavours associated with certain types of soil. Classic examples would be Chablis (wet pebbles); Pouilly-Fume (flint/chalk); Mosel Riesling (slate), Blue Nun (the sound of one penny being rubbed against itself) – the list is endless. James Wilson's book Terroir provides; an authoritative explanation on how wine derives much its authentic flavour from vegetable and mineral matter.
Some writers are stone-deaf to the notion of minerality and believe that the mineral flavours are either illusory, coincidental or derive from aspects of the fermentation.
Mirefleurien – native to the Auvergne and actually native to the village of Mirefleure. Seen in blends with the Gamay d'Auvergne, most notably in Jean Maupertuis' Pierres Noires. Further information welcome as this variety does not have a muscular presence in books or the internet.
Moelleux – a deliciously evocative French adjective meaning "marrow" describing a white wine that is soft and mellow and slightly on the sweet side. An easy-going style which says "I doux, I doux."
The Mon- Grapes –
Monastrell– Aka Mourvèdre (also Mataro), dark skinned grape that gives wild, meaty red wines. A Monastrell made in a monastery would be a fine thing.
Mondeuse Noir – A grape that gives wine an almost Italianate bite in the best parts of Savoie. Said by some to be related to Refosco. There is also the lesser seen Mondeuse Blanche from the same region, which rejoices under the alternative name Dongine. Say no more.
Monica – or Monica Muristellu – a variety grown in Sardegna although it is being grubbed up. Often grown on wild bush plants called spaccasassi, which yield relatively pale-hued berries and a juice tasting of the local macchia. Macchia not mafia, I said.
Montepulciano – Uncle Monte is a big old fruit. Wines from Abruzzo with this grape are as thundering as a church organ being walloped by a demented orang-utan.
Morillon – a Tolkien-inspired progressive rock band that plays in the Austrian region of Styria on alternate Chardonnays.
Moscato – Take 1–The American love affair with this frivolously frivolous wine, like the peace of God, passeth all understanding, but then no-one ever went broke underestimating the taste of the public. Artists like Drake, Kanye West and Lil' Kim have been "reffing the cat" in their lyrics, the emcees getting their Em-catz.
I'm rapper K West and I'm kinda nasty Get your hands off my Moscato d'Asti Always getting' into tons of troubles Diggin' these fresh Moscato bubbles!
Moscato – Take 2 – The best Moscato d'Asti and sweet Canellis are deliciousness defined, the equivalent of wine sorbet.
Moth-eaten phrases – "One of the world's finest value whites"; serious wine at a seriously good price"; "perfect summer wine"; "great with barbecued food"; "the new…. (fill in your own grape/region/style)" – and in the same vein – "the next hot region". Also commonplace story fillers in trade magazines such as Diageo & Pernod Ricard plus Australian Wine Industry; Bordeaux Futures; Hong Kong auction; miracle vintage…
Mouton Cadet – The world's first Mouton Cadet wine bar has opened in Guangzhou, in southern China, around 100km from the Hong Kong border. As well as a range of Rothschild wines the wine bar's speciality dish will be mouton dressed as lamb.
Mtsvane – One of your 500 odd and counting Georgian grape varieties, a fleshy number. Give it skin and it acquires ripe, almost tropical flavours.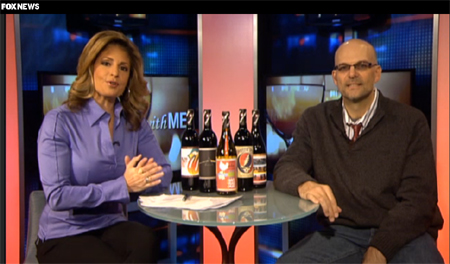 Murdoch – Getting Away With – A sly new range of News International wines has been launched to go with guttersnipe and crocodile tears.
Custard Pie Chardonnay guaranteed to wash out of a media mogul's designer jacket
Dunny Creek Muscadet sur lie. Well, lots of lies actually, a wine so delicious that it makes you conveniently forget that you may have blown a few million quid on paying handouts for hacking into phones of celebs as well as the legal fees of convicted criminal.
Babbling Brooks Rose. A cheeky little number to drink after torching a newspaper. Also induces massive amnesia.
Fox Creek News Shiraz "Effrontery Vineyard". Made from free-run bile and fermented in barrels of 100% new hate.
Music – Pasquale Petrera (Fatalone) plays music to soothe the savage yeast of his fermenting and maturing Primitivos, a mixture of Bach and new age ambient. Best to go for some Fatalone Boy Slim or The Primitives, I warrant.
Must – To accomplish great things, we must not only act, but also dream; not only plan, but also believe. A saying that could be applied to winemaking as well.
Must 2 – Freshly pressed grape juice that contains all the gooey particulates.
MW – the sound by two masters of wine air-kissing.
Master of Wine – It is said that the power of respect generated by an MW is so great as to create a quantum singularity in a small tasting room.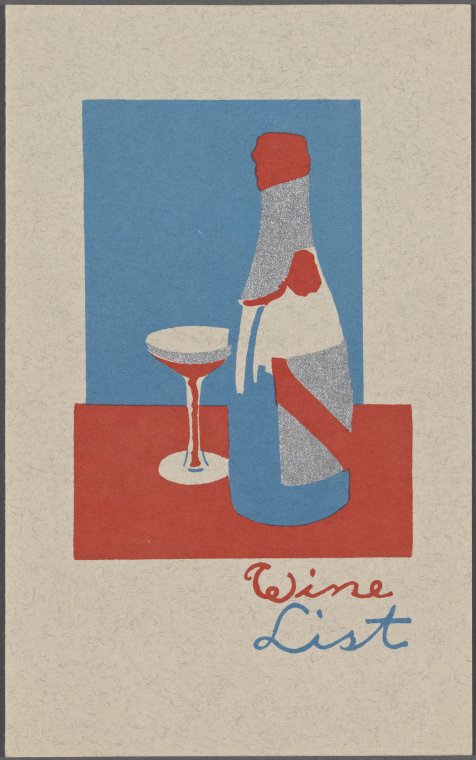 Myths, Wine –
Knowledge and understanding is everything you didn't learn at wine school.
Swirling wine, fanatical rotation of the glass helps to bring out the underlying flavours of the wine. Yes, bouncing it, smashing the liquid, pushing it hither and yon does nothing to focus anything.
Sniffing/inhaling heavily allows you to extract more aromas. One restaurateurs buries his considerable hooter deep into the glass and snorts inwardly like a stertorous walrus about ten times until you can literally see the steam coming from his ears as he is seeking to mercilessly capture every molecule of alcohol. And he can't taste for toffee.
Food and wine matching is science – or, to put it differently, largely bunkum and balderdash. There are some bad matches and some very good matches and many matches that are much of a muchness. The way you feel and how your palate is performing on a given day is often the greatest determinant. And it would be pretty amazing if one wine dealt seamlessly with all the intricacies of every dish. What is true is that food will influence the flavour of wine and vice versa – to say that it matches is an opinion rather than fact. However, there are now umpteen competitions devoted to selecting the perfect pairings. From fish and chips to finches and chimps there will be a wine for every gastronomic occasion..
Wine starts going off from the moment you pull the cork. You may have heard that as soon as a bottle of wine has been opened that it starts to oxidise. And an oxidised wine is faulty, right? Unfortunately, the world and its wine is more complex than that reductive formula. There is usually some oxygen already in the bottle; oxygen may be used in the very winemaking process; we pour wine into a glass or a decanter and let it air or to eliminate sulphidey/reductive odours. Air is often part of the equation; we don't drink wine in a vacuum.
Always taste light to heavy and from white to red in tastings
Champagnes as aperitif, sweet wines for desserts
Cloudy wines are bad*
Reductive aromas and flavours are bad
All red wine should be decanted
It's a wonder that we are able to drink and enjoy wine without someone from the Greater Governing Wine Academy in the Sky either holding our hand or berating us royally.
I'm bored already (Ed)
*Unless they are the exceedingly rare, micro-produced Cloudy Bay Sauvignon which is cold filtered through pure marketing goodness.