Earlier this year, about a three weeks into my new life in Perth, Australia, I received an invite from a winemaker with an unpronounceable name asking if I wanted to try his wines.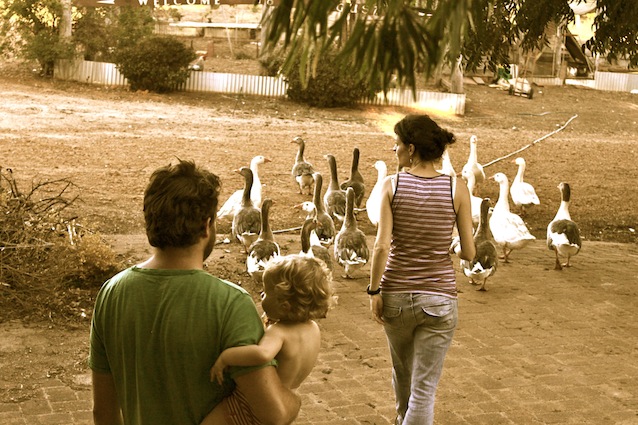 He and his partner were winemakers in the Margaret River and happened to be in Perth with their newly released vintage. Literally it was their first vintage ever released to the public. They'd made wine in Spain for 8 years and still had a label there, but since the arrival of their first child, they'd moved back home and nabbed themselves some rare old vineyards in the Margaret River.
That's about all I knew of Iwo (pronounced, as I discovered later, 'Eevo') and Sarah and their Si (pronounced, as I also discovered later, 'See') Vintners wines. I remember trying them for the first time, sitting at a long table in the back of Sarah's sister's shop, awkwardly scribbling notes when all I really wanted to do was knock them back. There was a wonderfully tangy Jura-like Semillon, made in a concrete egg under a layer of flor. And a poised and complex Pinot Noir Rosé which had me at the edge of my chair, grunting with approval. Even the entry level white, a Semillon/Chardonnay, was slightly cloudy and mineral, and more focused on texture than on ripe fruit.
I would later visit Sarah and Iwo's vineyards, pick their biodynamically farmed low-yielding grapes during harvest, and witness how they worked, adding nothing to the wine but a smidgen of sulphur before bottling. It was way of working they'd learned after rejecting the highly analytical connect the dots winemaking they'd done at a large Spanish co-operative. They instead found inspiration from the old men in the village where they lived, who made wine for their families, with nothing to work with but their two hands and a deep love for their tiny plot of old vines.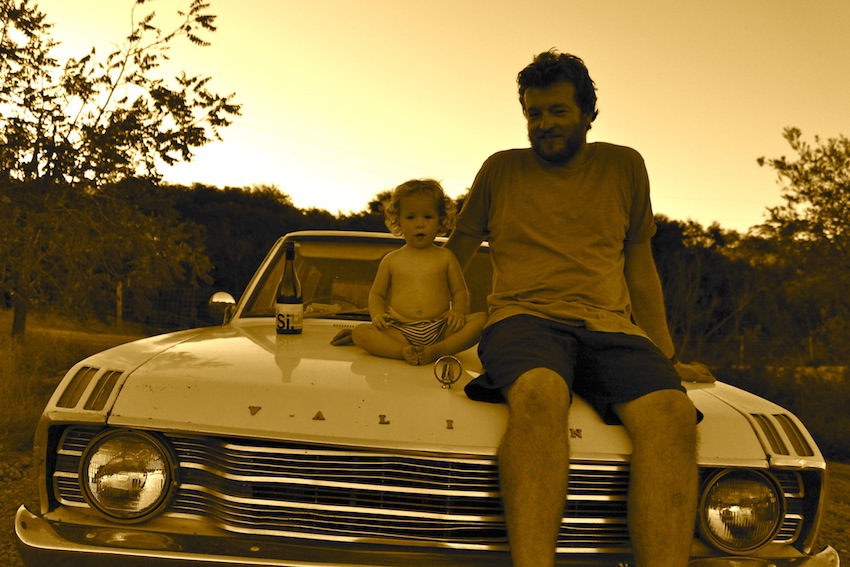 Shortly after that visit, I would watch with delight as Iwo and Sarah discovered, upon exhibiting at Rootstock in Sydney, and The Real Wine Fair in London, that there was a whole community of winemakers, shop owners, buyers, suppliers, and restaurateurs around the world who shared the same philosophies about wine as they did.
At the same time my own journey took me to Lalla Rookh, a mostly natural wine bar and restaurant in Perth's city centre, which specialises in Italian, Australian, and New Zealand wines of the cloudy, minerally, orangey persuasion. To my delight I would find wines made with a hands-off approach scattered across the lists of Perth's top restaurants and bars. I drank Occhipinti by the glass at The Precinct, Domaine Lucci and Olivier Lemasson at The Wine Store. Gramenon, Graillot, and Foillard at The Trustee, to name just a few. I could choose from one of 15 orange wines and a good deal of natural wine icons across the 1500-strong novel of a list at Print Hall, who recently won the prestigious award for Australia's Best Wine List. In fact, of the Australian restaurants to take home prizes this year, a good deal list more than a few–if not nearly all–natural wine. It seems if you're going to have even a quasi-exciting wine list in Australia, you've got to have a few naturals on there.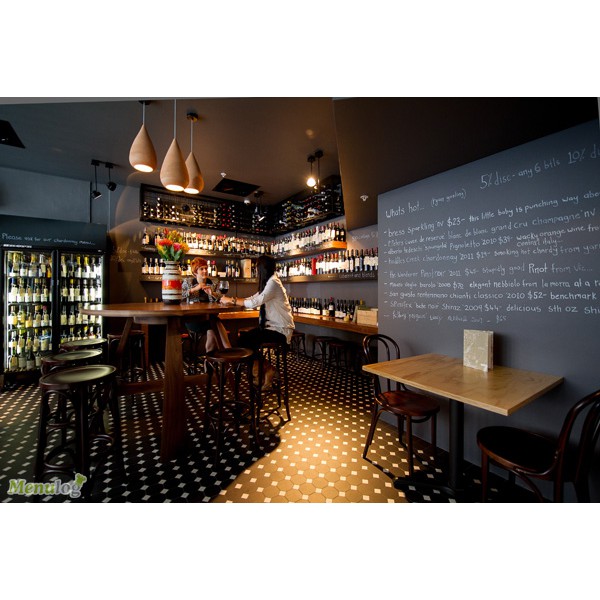 It took me a several months to realise how special it was to be drinking natural wine from tiny-scale producers across the globe in this most remote of cities. And how unique and wonderful it was that growers like Iwo and Sarah existed at all here. This philosophy, this way of thinking about and making wine, which started–in the modern sense–in France, occupying the hearts and wine lists of a few wine bar owners in Paris, has now spread around the globe. And it has even made it to Perth Western Australia, the most isolated big city in the world, and to one of the most cautious wine regions in Australia.
Down Under it's no longer about a couple of crazy/genius/hippy/artists burying wine in eggs and playing music to it (even though they still make some of Australia's most boundary-pushing, terroirs-driven, and totally delicious wines). That seed was planted. The fire's been started. The boat is sailing at full speed. In the new Australia, a rapidly growing number of winemakers are discovering the joys of throwing out the rule book, and working from a place of intuition, creativity, and ultimately towards an honest expression of their grapes and land. In turn they are rewarded by the country's top beverage directors and sommeliers who clamour to list their wine.
In February, only one month after I'd set foot on Australian shores, I found myself wedged amidst a sea of people, taking part in the first ever natural wine fair in Australia. Rootstock Sydney was a resounding success, with queues of eager tasters snaking out the door for most of the day, and a vitality and sense of fun that few wine tastings capture. There was genuine interest and crackling excitement from the crowd, made up of a healthy mix of trade, enthusiasts, and curious punters. I only tasted about half of the wines there, much of it new to me, and all of it light years away from the over-oaked over-ripe jam-in-a-glass wines we've come to know and dread from Oz.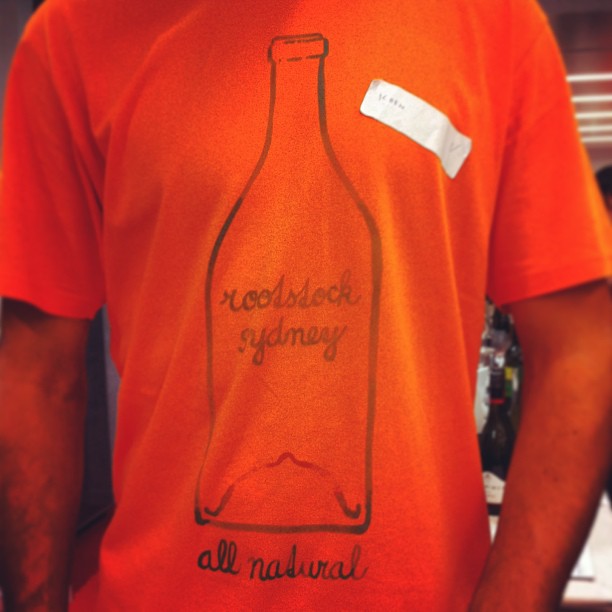 While in Sydney I found myself sipping one evening at 121 B.C., a dimly lit hole-in-the-wall enoteca housing a glorious treasure trove of Italy's most exciting natural wines (over 300 of them in the shop part apparently).
A side note: while there the bartender and I recognised each other. We realised he'd previously worked at Terroirs and Brawn in London, two places I spent far too much drinking time in while living there. The natural wine scene may have spread its wings, but it is still a small place!
The Best Wine Bar List for Australia in the aforementioned awards this year went to Love Tilly Devine, a Sydney wine bar I missed on my first trip, but which, after declaring my own love for Miss Tilly while trolling their wine menu, has been placed top of the list for the next trip. It's so wonderful, in fact, the menu deserves a few words.
It's divided according to styles:
–Salt, Shells, Citrus
–Butter, Toast, Roasted Nuts
–Dry, Sleek, Exhilarating
–For Lovers of Residual Sugar
–Show Me Some Skin!
–The Heavy-Weights
And so on.
There is a whole page devoted to the Jura.
In a previous incarnation of the menu, Anton Von Klopper of Domaine Lucci/Lucy Margaux wrote his own wine section, describing his wines not by a list of flavours and textures, but by the ideal place to sit in the bar while drinking each wine.
The menu opener read like this:
We think wine should express the grapes from which it was made and the place where those grapes were grown. That means it should taste like fruit and herbs and flowers and minerals – not oak or alcohol. Even more important is that it must have balance.
I repeat, this menu was awarded the best wine bar list in the whole country this year. Surely a promising sign as to where the wine scene Down Under is headed.
In Victoria it's no different. This is the state where the boys of the Yarra–the Luke Lamberts and Gary Mills and Tom Belfords–march to their own beats but also have each others' backs. It's a state where beautiful, inspiring biodynamic producers like Avani in the Mornington Peninsula come radiating out of the woodwork and are met with praise and even adoration.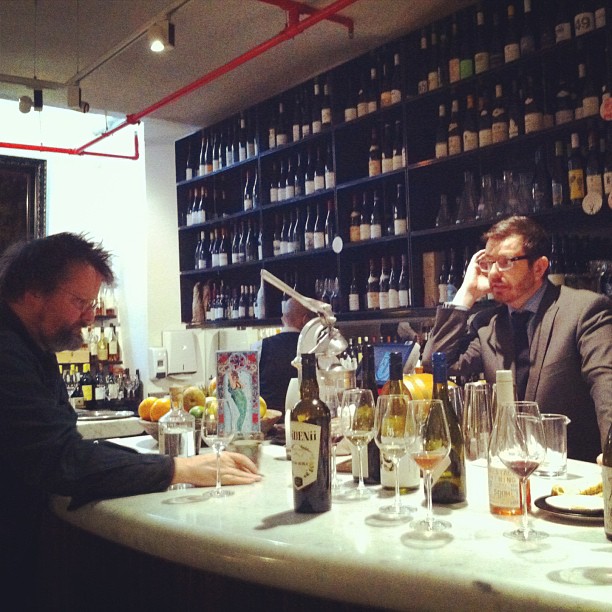 The wine lists of Melbourne's top restaurants and bars reflect this sort of forward-thinking hedonism, while also remaining reverent towards the great wines of the Old Country.
Gertrude Street Enoteca is like walking into cosy little Parisian wine bar where you're tempted to linger all day. The walls are lined floor to ceiling with mostly natural wines primarily from Australia and France. Bottles are plucked from the shelves and poured with small plates of French and Mediterranean fare. Even the servers are mostly Français. It's a wonderful, warm-the-cockles kind of place in the heart of trendy Fitzroy.
At Attica, one of Australia's top restaurants (awarded this year's overall Top List for Victoria), Dario Princic's orange Friuli wines sit beside a Raveneau 1er cru Chablis. Lapalu, Foillard, Mosse, Overnoy, Ganevat, Cornelissen, Zidarich, Gravner, Hawkins, etc etc share a menu with some of wine's most famous labels, and in the mix is a who's who list of Australian and New Zealand natural wine stars.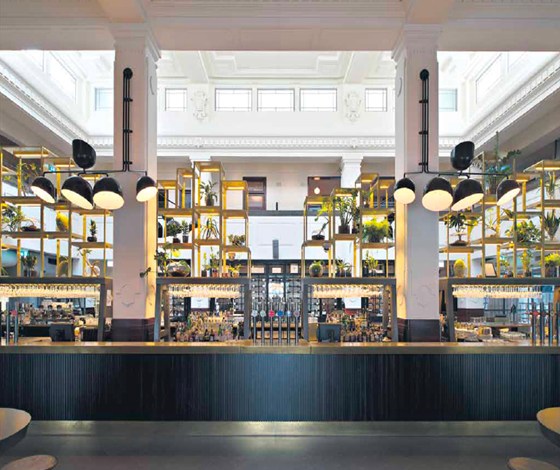 The winds of change are palpable in Oz, and these are just a few examples. I've seen it in well-travelled, well-informed sommeliers and passionate wine shop/bar/restaurant owners. I've noticed a shift in consumers too, particularly the younger crowd, fed up with the same wine made from the same mould year after year. Within portions of the industry there is, of course, the same old debate happening year after year, like a hamster trapped in a wheel of titles and definitions and line-in-the-sand-drawing (but fuel to a fire only makes it grow).
Most, however, have moved on and accepted that, like them or not, wines made without the bag of tricks so ingrained in the Aussie winemaking psyche, are ultimately a positive thing and a much needed step forward.
Back in Western Australia, less than seven months after releasing their first vintage of wines, and Iwo and Sarah find themselves wineless; sold out of nearly every bottle they've made. They snagged themselves an excellent distributor on the east coast, on the west, one in Scandinavia, and Les Caves de Pyrene in Britain. Their wines now grace the lists of the top restaurants (including many of those previously mentioned) and independent retailers across Australia. Their wines have received rave reviews from the country's leading publications and bloggers. Iwo and Sarah are bowled over by the response to their wines.
But their tale is not unique. There are winemakers like Iwo and Sarah across Australia with similar success stories. In this New World country, where an never-ending parade of wine competitions dissect wines' anatomy like frogs in biology class, and where, in turn, producers approach wine like a science experiment (tinker with it enough and you'll create the perfect monster), in the words of Bob Dylan, times they are a changin.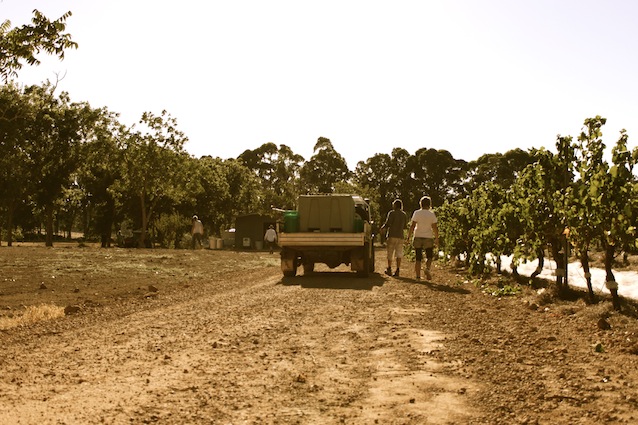 With support and encouragement from places like Lalla Rookh, Love Tilly Devine, and Gertrude Street Enoteca, more winemakers like Iwo and Sarah will emerge from out of the shadows, shining a very bright light on the future of Australian wine.