1) Glass ceiling
James Suckling has launched an £80 multi-purpose wine glass. As well as holding a modicum of wine, the glass (called The Suckler) will also recite verbatim all the articles written by Suckling along with every score he has ever given. The glass, in its spare time, is said to enjoy spending its summer holidays with rich Italian wine dynasties.
The USP of this elegant utensil? 100% attention to 100 point wines amplifying them further by a process called hyperbolic transcendence into 110 point wines. As Suckling says, it's the 10% extra that adds value.Mr Suckling has just announced a resultant 110% price increase for the glassware.
2) Not at all peachy, Mr Bellotti
News has emerged that Stefano Bellotti (Cascina degli  Ulivi) has fallen foul of those enlightened bureaucrats in Piedmont. The DOC decided to strip him of the appellation and financial incentives for the vineyard when they ascertained via satellite photography that he had an environmental weapon of mass destruction growing in his vineyard – a peach tree. This dastardly natural ruse intended to impact on the local biodiversity quite rightly could not be tolerated – the mingling of peach trees and vines is considered a kind of miscegenation in non-Fascist northern Italy. Let's just hope that the large block grants go to more deserving recipients who follow protocol in their liberal use of systemic fungicides, pesticides and herbicides. A peach tree is so not in the public interest; it flaunts the self-determination of the grower. Is this what made Italy great in the 1930s?
3) Vintage of the decade… check century… check millennium
Ten-shun! Just when we thought Bordeaux couldn't get any more smug comes the news that the 2010 vintage is another belter. Except if you are going to tighten yours. If Bordeaux were a person, he would have his cake, eat it, then sell it to someone who's never going to eat it who's going to sell it someone who's never going to eat it… It's what we all came into wine for.  Solid gold Bentleys for all!
4) Taste the price difference
After the ridiculous success of their £5.99 Fine Wine Sale and I can't believe it's not Burgundy promotion, supermarket giant Aldi announces their unique range of "Everyday Cheaper Super-Ultra-Premium Wines". (With a cherry on top). This will apparently enable you to get yet more bang for your 30-odd bucks.The supermarket is expecting long hysterical queues to obtain some of the rarer stock, and is considering restricting the number of bottles a customer can buy to cope with demand. Aldi deny that this is anything more than a cheap (or expensive) ploy to drag customers away from their rivals in the glorious and noble war between the supermarkets. Waitrose are said to be considering responding with "a very sharp offer" on Gluhwein, meanwhile Sainsbury's have released their Taste The Difference Chateau Haut-Brion and Tesco's have added a bevy of Bordeaux six packs to their Finest Range.
5) The power of three
Wines of Chile, Wines of Argentina and WOSA have joined forces in an exercise that had pr bodies scrabbling to be first in line to use the word "synergy". This lean mean transcontinental machine enjoins us to find similarities (or synergies) in countries because they are south of a certain equatorial divide. Whether or not you are a fan of Cape Malbec, Chilean Pinotage or Argentinean Carmenere you're bound to enjoy this bold grape mash-up. The tasting is quaintly called The Beautiful South – after the band formed from the break-up of the Housemartins – and we hope will be held in a vast shipping warehouse in the charming city of Rotterdam so lyrically acclaimed in the band's song. Or anywhere will do.
6) China Sillydrome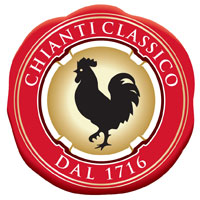 The report that Chianti Classico's black rooster symbol could prove the key to unlocking sales in this expanding wine region was described as lot of coq by French growers.
7) Not News!!!!
Leading growers in Priorat are apparently divided over which of the two flagship grapes of the region are truer/better at reflecting the terroir. Not news!!!

8.) Write on – or not?
Andrew Jefford announced at a recent European blogger's conference that the wine writer is dead. We weren't aware that he had been ill, but as the last typewriter rolled off the typing press last week we can truly concur that the wine column has finally crumbled into irrelevance. Once upon a time Michael Broadbent carved his opinions on tablets of stone, Evelyn Waugh wrote elegant vinous vignettes and dinosaurs stalked the earth, but now all you need is a blog page, a Facebook account and an itchy tweeting finger and son, you will be a consummate all-around communicator. That's irony. I'm being ironic, innit?