More random thoughts about wine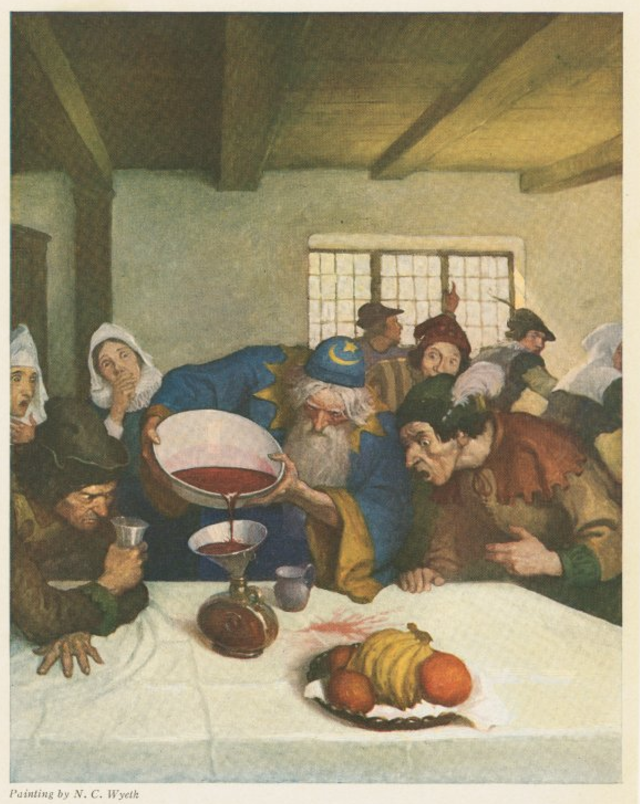 This is, of course, a subject for a longer blog. A group of Cavistes were discussing the future of natural wine, and how our customers (and their customers) currently view natty wines. Suffice to say, that I believe that natural wine is no longer a sudden phenomenon, but a fact of wine life. However, as one might expect, it continues to evolve. Vignerons are always learning more about effective farming and winemaking and putting their discoveries into practice. In the natural wine world, there are outliers: dogmatists at one end of a very wide spectrum, and classic-style winemakers at the other, with many different wine approaches in between. One view is that zero-zero is so entrenched as an ideology that vignerons don't care if the wine is substandard or faulty. That's a false assumption. Although some growers and importers may try to get away with selling bad wine, the negative commercial impact will generally outweigh the imperative to get the wine into the market at all costs. Unpalatable wine eventuates not because the wine is made naturally; it is because the wine is made badly. And then again, if you follow natural process then stuff sometimes happens! The only way of ensuring that wine is 100% microbiologically stable is to leave nothing to chance, and that is not a place we should be going. As I have said before in countless blogs, we should not agonise about milligrams of sulphur, nor waste time debating the semantics of the term "natural wine", nor second-guess the taste of the market, nor try to forecast outcomes that will be different in every vintage and for each individual grower.
Thanks, Emilion: the glimmerings of natty Bordeaux.
What are the three most unlikely words in the wine language? Drink Natural Bordeaux. What is the world coming to when you can't insult wines from Bordeaux? Let me quote an excerpt from our text list.
Now let's talk quality and squeaky pips and the mutest of fruit. Are not many growers in Bordeaux as smug as bugs in rugs? They certainly have green fingers; a character transmitted into the wines which embody the true flavour of LEAF-THROAT-MULCH. Sure, they talk the talk, but do they destalk the stalk? We taste endless samples, lean, mean, joyless wines with either dried-out or soupy fruit, or over-extracted wines where frantic fiddling in the winery is trying to compensate for the poor fruit quality. Until we find something good, we will resist the lustre of Listrac, avoid parting with our hard-earned moolah for Moulis and will never rave for the Graves and damn it, my dear, I don't give a franc.
What are the three most unlikely words in the wine language? Drink Natural Bordeaux…A new influx of organic wines from small producers is making me eat (drink?) my words.
I give this peroration 84 Parker points:
Upfront, fruity language, acidulous facetiousness, moderate offensiveness, lacking in structure, very sudden fin—
A new influx of organic wines from small producers is making me eat (drink?) my words. Yea, even wines with no added sulphites. In amphorae. Swoon. A Moulis. And a Listrac! Modified rapture! Bordeaux, you shall go to the natural wine ball.
Tongue depression
I hope it's not just me who suffers from a jaded palate. Normally, if you are thus afflicted, the best solution is to give your tastebuds a rest. The very analytical nature of our jobs, endlessly evaluating wines, searching for the good in them and worrying about their lack, sometimes serves to numb one's enjoyment of the beverage itself. So much depends on one's state of mind too.  I wonder whether the problem is not so much as what does the wine taste like, as how am I tasting like on the day in question. I am never the same person, after all, and all the wine does is to hold a mirror to my mood. There are two main reasons for drinking wine. 1. Instant yum-yum, wherein the enjoyment is all about pure gratification, eating the bottle so to speak. And 2. the more elevated, more aesthetic response which involves a journey of discovery through to the "last glass" bottle of wine, where the wine, and one's appreciation of it, may converge.
Drink "up"
Columbo: I want you to teach me everything you know.
Wine Expert: It took me forty years to acquire my expertise.
Columbo: Well, what can you do in an hour and a half?
Wine Expert: Oh, just the very basics.
Columbo: Let's start with this–How can you tell a good wine from an average wine?
Wine Expert: By the price.
I was once invited onto a Radio 4 talking heads programme called Room for Improvement to explore the idea of good taste. I was the token non-professor on the panel. The episode focused on wine as it related to good taste. My brief entreaty for folks to drink better was dismissed as a classic and classist rocket-eating Islingtonian thing to say. How unfair! I am a Camdenite lollo rosso kinda guy. Anyhoo, I have always been a drink-less drink-better person, hoping that consumers will learn to appreciate wine as a crafted product, and not regard it simply as fuel. If that's snobbery, sue me!
I wonder whether the problem is not so much as what does the wine taste like, as how am I tasting like on the day in question.
Sour wine prices
Wine is so fucking expensive, a wine writer friend wrote to me last week. She was referring to eye-watering, glass-ceiling-rupturing prices on restaurant lists now, where margins have apparently increased in leaps and bounds rather than organically. As a result, consumers are more-than-ever defaulting to the low end of the list.
And, as we all know, the price of shipping a bottle of wine has gone up enormously in the last three years. Increased grape, labour, glass, cardboard, fuel, transport, wages cost, slather on some extra duty, and a bottle that we may ship for €6, say, will eventually cost you £60 + service in a London restaurant. It's discouraging to see margins increasing on top of higher cost prices. Where will it stop, and are there not alternative means of selling wine without penalising customers so heavily? Unfortunately, there is widespread acceptance that high (increasingly) unaffordable prices are the way of the world, and we are not surprised when we open a list and see them. Still, the f-word expostulation is more than warranted.