We will bring vintage reports as and when producers find time to give us their perspectives. Suffice to say, that it is a mixed picture with some unique difficulties. In central Europe (Austria, Germany and Hungary) there was huge disease pressure in the vineyards with both downy and powdery mildew. Southern and south-western France had a very difficult year also. In the Jura, however, they are welcoming a larger-than-average harvest. And, in the UK, there have been reports of record levels of excellent-quality grapes (although each vineyard has its own story to tell).
The 2023 vintage in Moulin-à-Vent ~ Elisa Guerin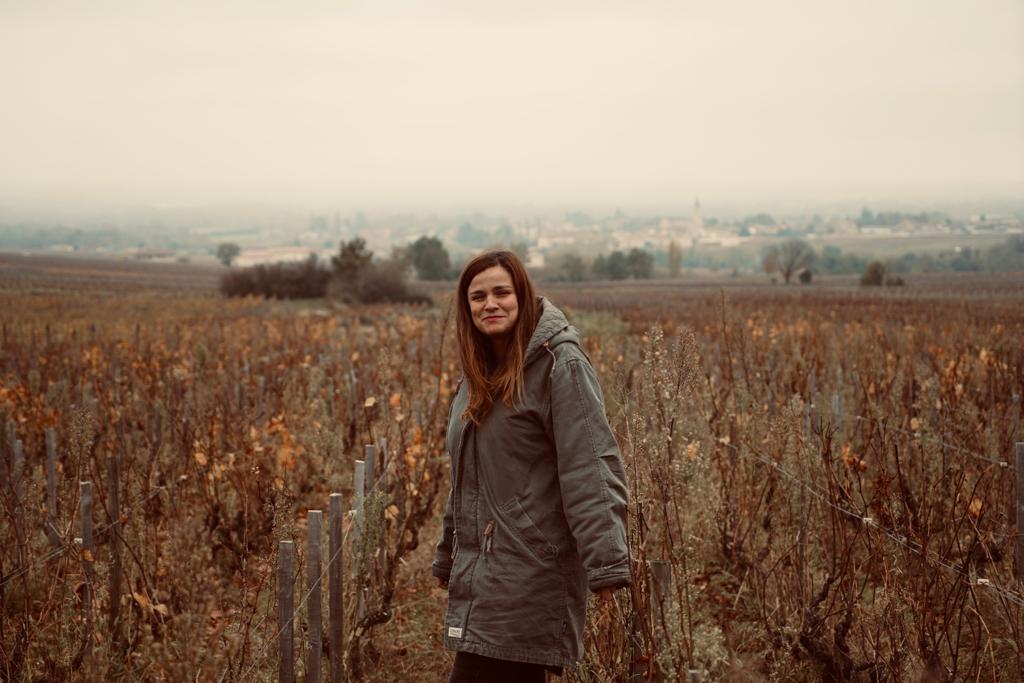 The vines woke up very slowly in the spring of 2023, with temperatures remaining fairly low in April, especially at night. The vines grow very slowly, which gives us time to add organic matter through cattle manure. Shallow ploughing starts late (end of April), which allows many weed seeds to germinate. By the time the first ploughing is done, many weeds have been destroyed, giving us more time to disbud and pick out the most invasive weeds (grasses: strong competition for water). The planting of a parcel of Chiroubles that had been resting under a cover of forage sorghum for the past 4 years was interposed in the middle of the spring work. A 3,000 m2 parcel on the south-facing "Bel-air" terroir on magnificent granitic sands, we are delighted to be able to replant this parcel in the traditional high-density way, and to extend our Chiroubles parcel on a very high-quality Chiroubles terroir on the border with the "Grille-Midi" terroir in Fleurie.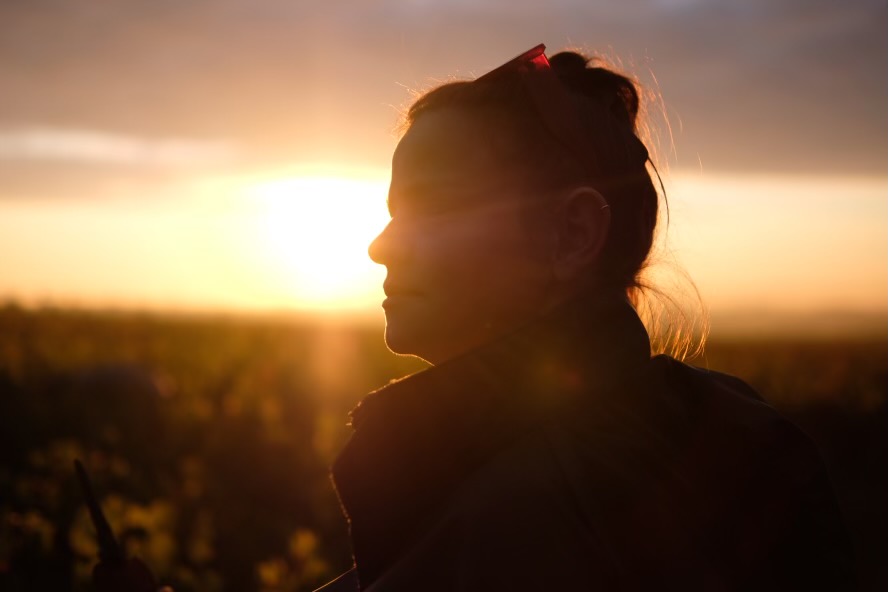 During May and June, the weather was fairly irregular, alternating between hot spells and stormy periods bringing cooler air. During these months, temperatures can vary by up to 15 degrees in two days. The flowering period is going very well, the year is looking good, and for the moment the vines are not suffering from water stress and are very cool. We must remain vigilant, however, as stormy rains are causing a few outbreaks of mildew. July's weather conditions were similar to June's, which we are delighted to see, as a cooler vintage than 2022 is on the horizon. In mid-August, in the middle of the ripening period, a scorching week was looming. We were very apprehensive about this week, and crossed our fingers that our vines would have sufficient reserves to protect themselves from sunburn, burns and leaf-thinning due to excessive heat with no respite at night. In the end, our vines behaved quite well during this heatwave. We've learned a lot and come away satisfied with the cultivation methods we've adopted over the last few years. The soils have more organic matter, so they retain more water. The vines have more foliage, so the grapes are protected from the sun's rays. A vine in good health and in tune with its pedoclimatic environment has more weapons to defend itself against extreme events.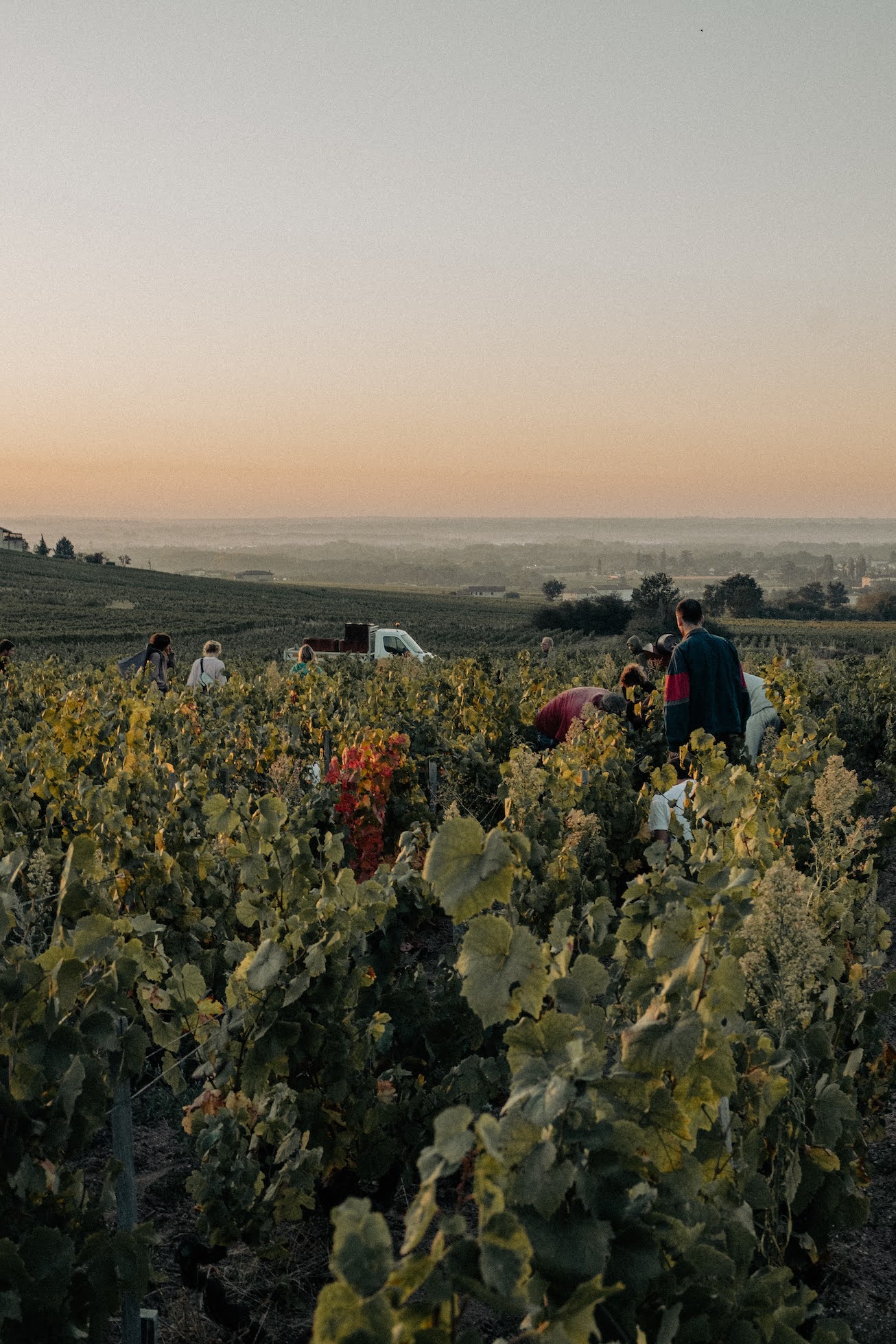 Harvesting began on September 7th , and we were delighted with both the quantity and the beauty of the grapes – our Gamay can be generous! Vinification began at low temperatures to avoid too rapid a start to fermentation and shortened fermentations where certain aromas and tannins would be forgotten. The grapes ferment well, slowly but surely. This year, we've tried a few new things, including the vinification of a white Beaujolais-Villages, but also the isolation of our "Champ de cour" parcel during vinification to offer a new parcel-based cuvée of Moulin à Vent. This manganese-rich terroir of silt and granitic sand is very different from "Les Thorins". A vintage that will probably be fruity and fine, according to the first tastings. A vintage full of lessons and novelties, where we've enjoyed ourselves immensely!
*
Interested in finding out more about the wines of Elisa Guerin? Contact us directly:
shop@lescaves.co.uk |  sales@lescaves.co.uk | 01483 538820