And why this is a good thing
When we are first taught about the facts of life about wine, everything is binary and conveniently boxed. We are told that all wine, for example, should be clear or clean. Those wines which are cloudy are deemed to be faulty. Although our understanding of wine now stretches beyond these simple assertions, wine is still too often viewed as a product of simplistic absolutes and technical certainties.
Take colour which is a code for what the wine represents rather than the actual description of the shade of the liquid. A red is a red is a red, a white is a white is a white, a rosé is a rosé is a rosé and never the "thrain" shall meet. Wine lists, of course, are almost invariably separated into these broad colour categories. Yet the truth is much more complicated, the spectrum of colours and styles is both wider, and more nuanced.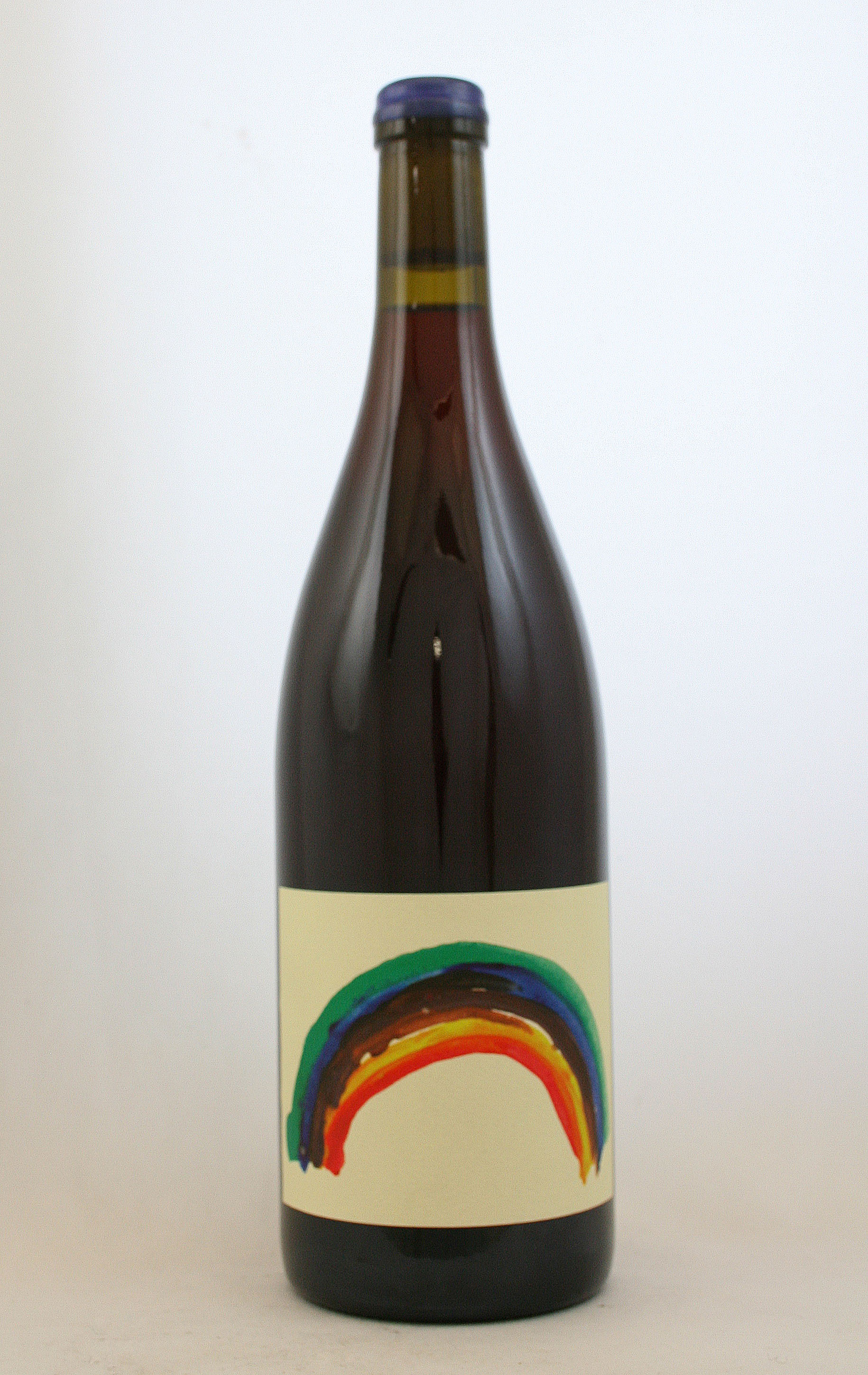 Natural wine celebrates the blurring of category margins and democratic uncertainty. Not for nothing does Gentle Folk (Gareth & Rainbo Belton) make a wine called Rainbow Juice, a full dozen, and equal split, of red and white grapes. Is it a red, is it a disguised white, or is it rosé? And are these questions even relevant? Literally, the truth here is 50 (not quite!) shades of vin gris.
The increasing availability of amber/orange/skin contact wines has introduced a further hue into the discussion. Even calling a wine "amber" or "orange" does not take into account the precise colour of the wine and the method by which it reaches that colour. Of course, white wines are not really white, nor or red wines true red (whatever that might be) – these are generic, catch-all terms. Green, gold, yellow, purple, blue, crimson, mahogany – all may variously apply.
In the last few years, several variants of light red have been emerging and appealing to a new audience. One version results from the traditional field blend, wherein red and white grape varieties (often co-planted in a single vineyard) are harvested on the same day and co-fermented. What comes out in the wash is usually a light-bodied, light-coloured red, or something somewhere between a red and a dark pink wine with all the verve of a white. The final colour can be anyone's guess, but the white grapes in a blend take down the colour and alcohol and give the wine a brisk breeziness.
This is part of a natural wine phenomenon/trend that I whimsically call the Ploussardisation of red wine. We know that wines from the pretty, rose-hued pale, fragile Ploussard grape are venerated by many natural wine aficionados. Jura, its native home, has experienced so many terrible vintages in recent years that availability of these wines has shrunk dramatically. At the same time, there are an increasing number of analogues throughout the world of natural red wines. Many are made in pure homage to Ploussard and natural Jura reds. Call them what you like: Trouplou; plouplou; plouglou…Vignerons are perfectly happy with colours and styles that do not fit the classic red/white/rose ternary division. They enjoy drinking and making wines that have a certain intangibility at their core.
In the last few years, several variants of light red have been emerging and appealing to a new audience.
We have numerous examples of not-quite-out-and-out-reds-and-a-bit-more-than-rosé-wines.
A rose is a red/white by any other name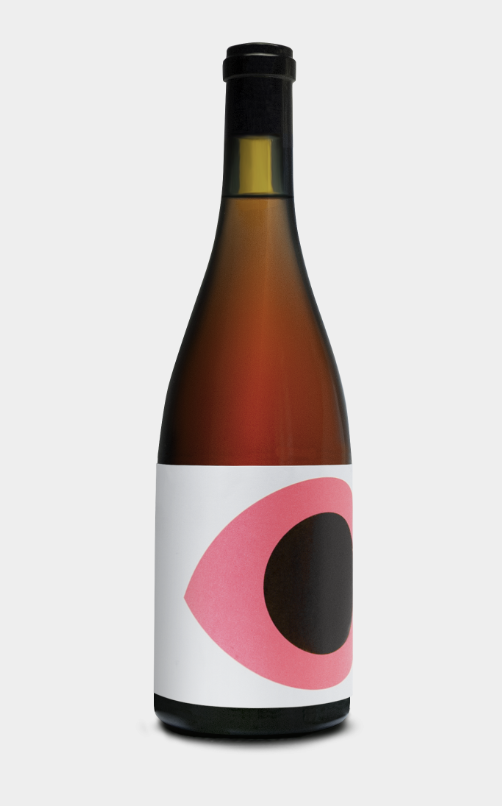 Tillingham Rosé, for example, is made from 80% Pinot Noir & 20% Pinot Blanc. The winemaking method is fascinating. Whole-cluster Pinot Noir is fermented in three concrete tanks, two of which are topped up with Pinot Blanc juice, the third with more Pinot Noir juice. The wine is then pressed off after three weeks and aged respectively in concrete and oak for six months, followed by a further period in concrete, before blending. A deep, blood orange colour with rose petals and cardamom on the nose, akin to red vermouth. Fresh acidity with a shimmering fruit character of crunchy cranberry and bunchy characteristics on the palate. A wine for all seasons, and rather than saying that calling this wine a rosé is a disservice, let us speak about the strength and personality of such wines that contain the best elements of red and white wine.
If you like that kind of thing, then give Marina Tavkveri/Chinuri from Georgia a whirl and a swirl – mostly Chinuri (a white grape) with 5 months on skins with some Tavkveri blended in. It is called rosé for short. But it is a considerable wine for long. The colour is captivating, a real watermelonator.
Marto Manna Rot is another neither/nor red/white on a distinctly Jurassic riff. A playful blend of Scheurebe, Portugieser and Riesling, the wine is as light as a feather with crunchy, saline red fruits, brimming with acidity and whispering tongue-skipping energy. Sucking cherrystones.
Several years ago in a London wine bar, so the story goes, Fabrizio Iuli tasted a bottle of Racines Rouge from Courtois Pere et Fils. He found out that it was made by co-fermenting different red grapes and this inspired him to do something similar at Cascina Iuli, in an attempt to achieve a "happy wine." Pinot Nero, Baratuciat (an ancient white grape of this Piedmontese sub-region), Slarina & Grignolino were all harvested at the same time, in different ripeness phases (Pinot on the late side, Grignolino on the early side, etc.) and destemmed into cement. Thus Ta Da! was born, light, bouncy and bristling with sour cherry acidity.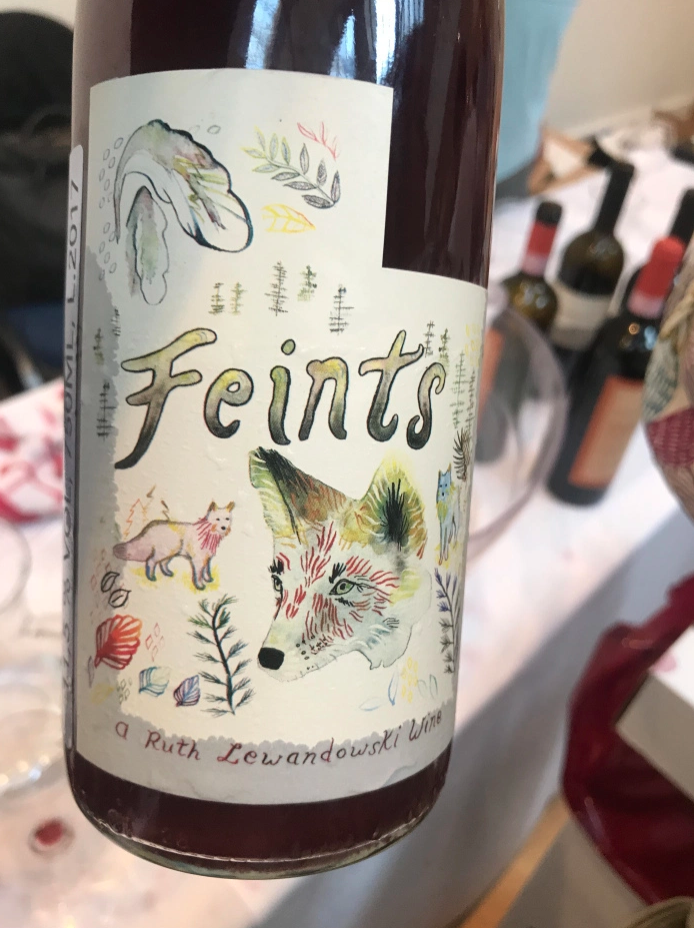 Ruth Lewandowski Feints was born a few years ago when necessity (fox scoffing red grapes) became the mother of inventive winemaking. With the white grape Arneis to the fore, this "red" wine swerves into red/rose fruitloose territory.  At first sip it is light and fresh and easy on its toes, but there is a lot more going on here with tons of life, vibrancy and energy.
The previously-mentioned Rainbow Juice is Pinot Gris, Merlot, Moscato, Pinot Noir, Gamay, Gewurztraminer, Syrah, Chardonnay, Riesling, Sangiovese, Grenache & Sauvignon Blanc. Worth giving the roll call of grapes, if only to say that knowing what it comprises is less relevant than the sheer glouglou-ness of the wine.
Momento Mori Rack & Ruin, a pale turbid conjunction of Ribolla & Nero d'Avola, is another serendipitous joy. Dane's thinking: "It was my intention to release these as individual wines. They were probably the two most standout wines in the winery, a winery full of standout wines… (2021 was a very good year). Because of that, I found myself drinking these wines from the tank often. And because of the proximity of both tanks I had to try them as a blend in my glass. It was somewhat of a revelation really, the classic case of the whole being greater than its individual parts. It was a particularly difficult decision to blend these wines as I had to consider that this Ribolla Giallo would have been the first to be released in Australia, and from the only vineyard plantings of the variety in this country."
The beautifully bearable lightness of being
These are terroir-driven wines that invert expectations, when the delicacy of the colour belies the depth of flavour and minerality.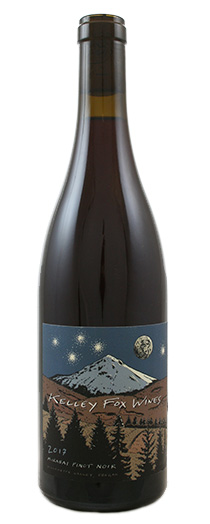 Kelley Fox Mirabai Pinot Noir, Dundee Hills. There's something about the specific terroir of the Dundee Hills combined with Kelley's feeling for the vineyards, the volcanic jory soils, her love of old-style Barolo and the enchantments of authentic Pommard/Volnay that emerges in this delightful pink-hued Pinot Noir. Delicate, yes, as if free run grape juice with a medicinal dash of iron, wild herbs and flowers. It is less about intention and extraction as gentle infusion and natural transformation and time and place into wine.
Tumba del Rey Moro, Comando G. Rare and rarefied mountain wine that captures the essence of its granitic soils, a wine of both sky and earth. It shimmers on all levels. Tumba's colour, an intense garnet colour with bluish reflections, is captivating, while the nose has aromas of flint, pomegranate and fresh watermelon. The palate is broad and juicy with an earthy, aromatic finish. Strength and delicacy combined, a wine that dances over the tongue and is maximally mineral.
Lights in
Pedro Olivares La Molinera. The bottle may say rosado, but the winemaking methods indicate a red wine. The colour is somewhere in-between, flickering, luminescent, a light shining inside red wine jelly.
Aladasturi, Igavi, Imereti, Georgia. Destemmed and matured for 9 months in a 530 litre qvevri and never racked. Light (very light) & nervy (very nervy) with very fine & gentle tannins, perfumed & spicy, the gamut of red berry flavours with nuances of white pepper & hints of iris. Pineau d'Aunisy – Georgian-stylee.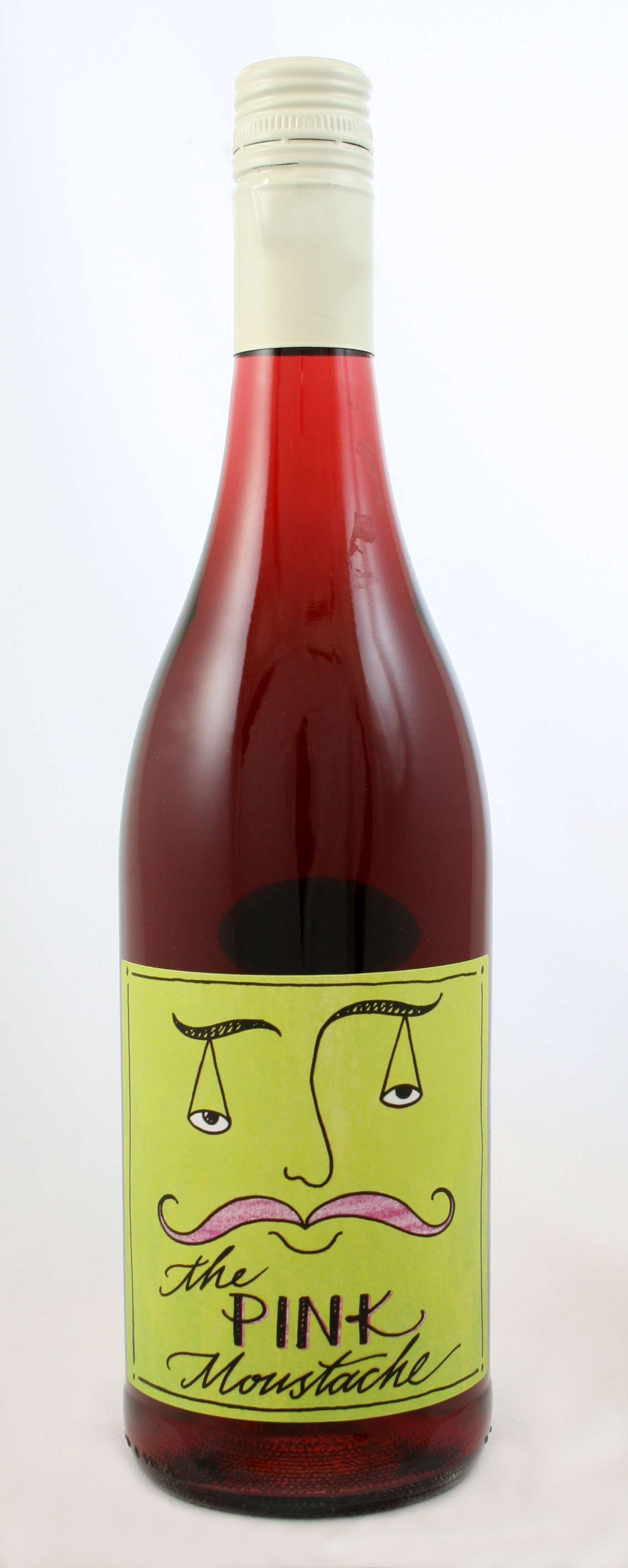 Intellego The Pink Moustache. Not quite the full red, not quite the full rosé either. Greater than the sum of its parts. Syrah & Mourvedre are whole-bunch pressed, only the Cinsault component receives a short maceration. A lovely light ruby-red with aromas of red berries, flowers, fynbos herbs and pepper. The palate is light, fresh and fruity with fine acidity and a juicy long aftertaste. A serious joy.
"Reverse style"
As well as reducing the frequency and impact of oenological techniques designed to extract more colour and tannin from red grapes (fewer or zero punch downs and pump overs, pressing etc.) vignerons can use other strategies to lighten the load. This might be called reverse winemaking, as in made in a way that is the very opposite of what one might expect.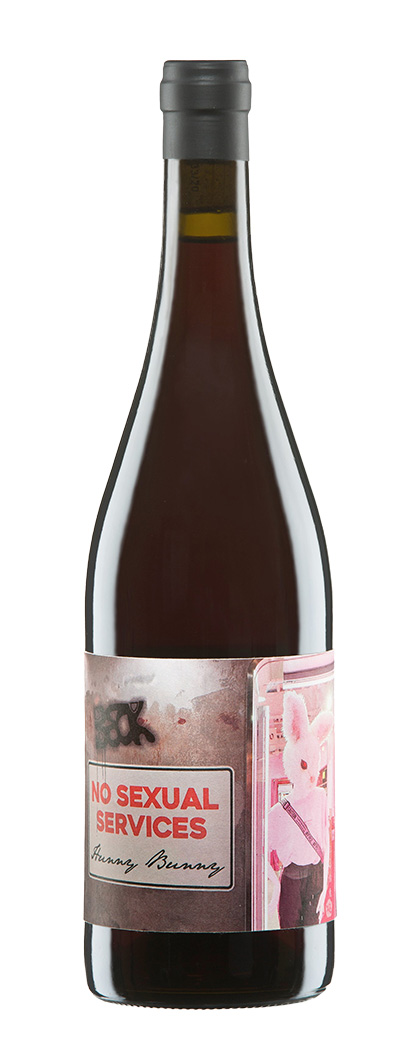 Two examples of this are Judith Beck's Hunny Bunny, a Blaufränkish (serious grape) given a four-day maceration. On the reddish-side of pink, this is a wine that bounces (or hops) out of the glass with proper irreverence. Another winery nailing the idea of reverse wine is Populis with their Populis Reversee Red. It is different grapes, made in different ways in different formats – all in the quest for crushability. Dane Johns of Momento Mori (mentioned above) is forever dialling down the redness in his wines. His Brutal red was actually from Schioppettino made as a white with some Greco and a dash of Syrah to give it back its pale colour. If this sounds like flashy footwork, the results speak for themselves as the final wines are truly delicious.
Although the process is never simple, wine itself can be simple as well as a humble drink. Natural vignerons have continued to espouse the credo that less is more, favouring transparency over opaqueness, and that wines that exhibit generosity, freshness, lightness and fun are a good thing. In the end, we should always taste outside the colour box as wine is much more than its appearance, and paleness and lightness, although they may betoken frivolity, this by no means lessens the impact of the wine in question. Ploussard is not faux, after all, and faux-Ploussard can be as delightful as the real thing.
Having tasted his ethereal red, I once remarked to a producer: "This wine definitely reminds me of Ploussard." He smiled and replied: I'd like to think it reminds you of Pineau d'Aunis."
*
Interested in finding out more about the wines mentioned? Contact us directly:
shop@lescaves.co.uk |  sales@lescaves.co.uk | 01483 538820