Jaén heir
Though this is madness, yet there is method in it.
Vinos Bio Pedro Olivares is a project in Murcia coordinated by the aforementioned Pedro Olivares with the objective of making natural wines from old organically-farmed vines between 50-110 years of age. Whilst virtually all the old vineyards are located at high altitude, he has also planted an experimental vineyard which is the highest in Europe, being at 1700 metres above sea level. Work is based on the principles of biodynamic agriculture, although Pedro has taken this one step further, describing the project as "multi-dyamic agriculture" as he relishes from the freedom to experiment.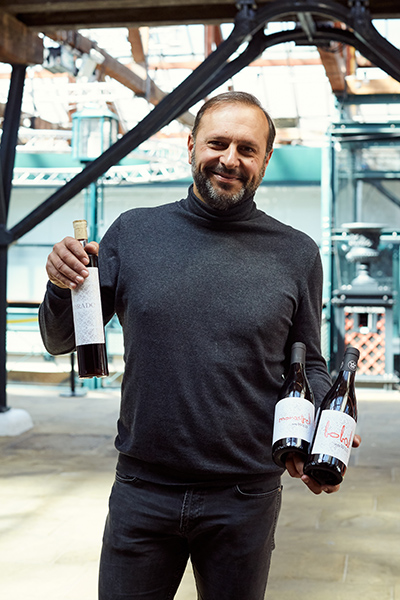 He champions indigenous and often lost grape varieties (but is not afraid to work with interlopers such as Merlot, Nebbiolo, Syrah and Pinot), works to revitalise abandoned vineyards and uses traditional winemaking methods (with a twist or two). There are, for example some right out-and-out curiosities such as Botella Debajo de la Mesa, a wine without boundaries. Since 1994 Pedro Olivares had been consulting for one of the most important Andalusian wineries called Toro Albalá, located in Aguilar de La Frontera in Montilla-Morales and had always wanted to make a special fino pasada wine. After months of tasting hundreds of barrels of fino he discovered two special abandoned 500 litre barrels filled with wine made from unfortified Pedro Ximenez. Records indicated that the wine was put into barrel in 1942. The wine was aged on the lees by mixing oxidative and biological static (i.e. not solera) processes. No sulphur was added. This fierce elixir has an extraordinary nose of green almond and hazelnuts, fig jam and grilled plums, good acidity, bitter toasty finish. One for the history books and for meditative sip-age.
La Molinera is, to put it mildly, an obscure red grape, unique to this part of Jaén, where the climate is characterised by very hot summers and harsh terrain where olives and a few scraggly trees thrive. The grapes hail from Pedro's home vineyard, planted on limestone (both on the surface and in the soil) in the high-altitude Sierra de Segura. Pedro works organically in the vineyard without treatments or irrigation, and the soils remain undisturbed with cover crops planted between the rows of the vines. The vineyards for this particular wine were actually abandoned for fifty years and have just now been brought back into use. Yields are a minute 10 hl/ha (it takes around four vines to make a bottle of wine)!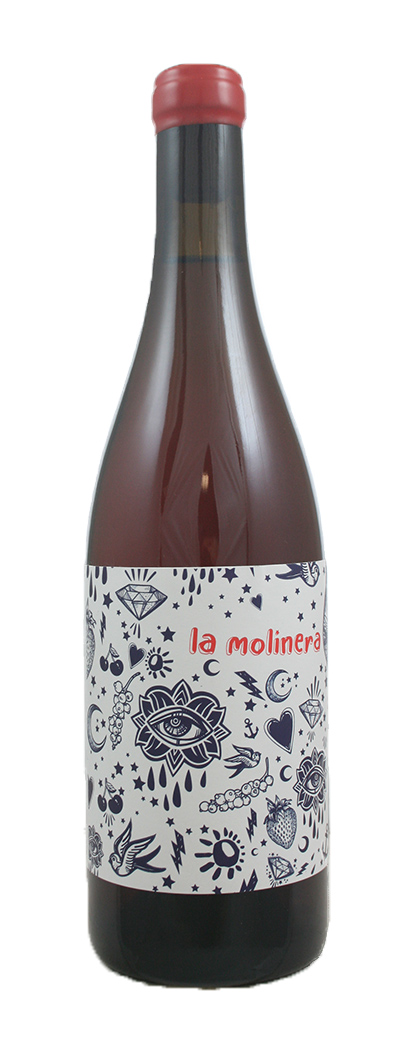 The grapes are naturally harvested by hand and fed as whole clusters into tanks to macerate for 12 days. Fermentation takes place in stainless vat with indigenous yeasts and the wine is further aged for 8-10 months in barrels of various sizes, and bottled without fining and filtration and just a small amount of sulphur used during vinification.
The Molinera is a truly delightful very pale red with a subtle nose of red berries. The palate is light bodied revealing refreshing raspberry fruit flavours with a Mediterranean wild herbal note. Only 12% abv.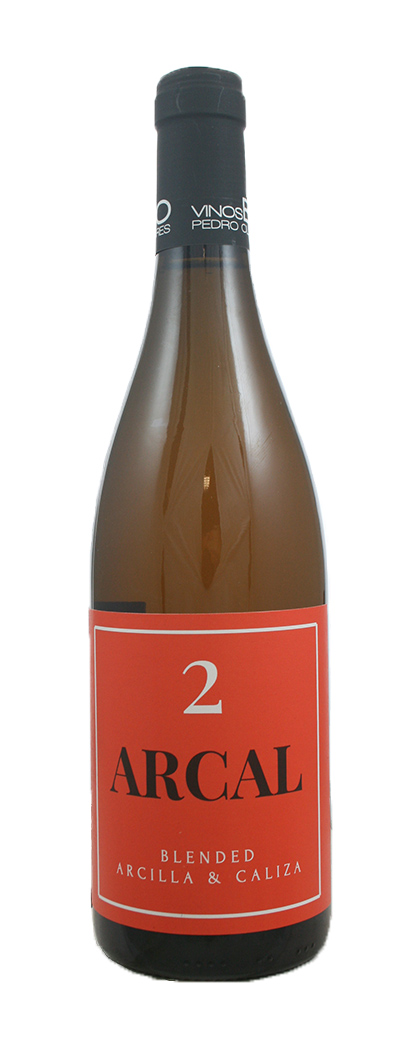 Also new to the fold is a semi-skin white called Arcal. The vines grow on clay (ARcilla) and limestone (CALiza), hence the name ARCAL. The Muscat comes from a vineyard 10km from the sea in Valencia region, whereas the Malvasia originates from the mountains of Jaén. The destemmed grapes are split into two lots with one half getting full skin contact for fifteen days and the other receiving a three-day maceration. Fermentation takes place in old barrels with indigenous yeasts and the wine is aged in 300-litre old barrels before bottling without fining or filtration. With its lovely golden colour and aromas of small stone fruits, flowers and blood-orange, the wine's palate conveys ample grapey and orange fruit underscored by mouth-watering, saline minerality.
A proper tongue-enveloper, with an interplay between aromas of sweet cooked cherries, liquorice, coffee, balsam, and warm cocoa
The third newbie is a dark sweet oddity (when are they not) called Demorado Dulce. This is a blend of Syrah and Bobal, the former from the high-altitude Sierra de Segura in the remote Jaén province, while the latter comes from old vineyards in Requeña. The wine is the result of a very long fermentation (one year) that features grapes harvested at a normal time, grapes that are overripe on the vine and grapes left to dry and shrivel in boxes for three months. The wine is bottled without the addition of any sulphur. Yes, a natural stickie! The balance of the wine is fascinating – rich (16% naturally), sweet (140g residual sugar) and pruney, yet with excellent acidity. A proper tongue-enveloper, with an interplay between aromas of sweet cooked cherries, liquorice, coffee, balsam, and warm cocoa and even a hint of dates coated in honey. Silky in the mouth and a harmony between fresh and raisined grapes with acidity, sweetness and tannin all playing their part.
2022 Arcal
2022 La Molinera
2021 Demorado Dulce ~ 50 cl