Cedar house rules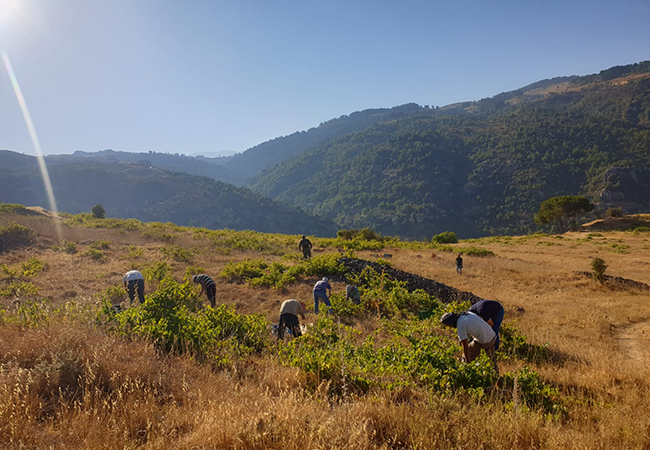 Lebanon is among the oldest regions in wine production in the world. Today, Eddie & Michelle Shami continue this legacy with the same passion that the Phoenicians had centuries ago, exporting quality wines from the "land of the cedars". At Mersel, they wanted to embed their culture into the wines. As Eddie remarks: "Lebanese people are warm and hospitable, they open their hearts and homes and welcome those around them. We wanted to create wines that fit with the Lebanese character, wines that are for everyone to enjoy, and wines that help our local farmers."
The name 'Mersel Wine' derives from the region Maksar Mersel, the highest viticultural region in Lebanon, located between the Cedars and Ainata El Arz at an altitude ranging between 2,000m and 2,400m above sea level. They also have vineyards in Ainata in the Bekaa Valley, Dimane and Bcharre in Wadi Qannoubine, and Bousit in Northern Lebanon.
A quick summary of the vineyard regions:
Mersel
Location: Northern Beka'a, Ainata-Cedars region
Altitude: 2,200 metres above sea level
Soil: Limestone, clay
Grape Varieties: Pinot Noir, Cabernet Franc, Syrah, Sauvignon Blanc, Riesling…
One of the most unique viticulture regions in the world. This terrain was inhabited by cedar and juniper forests and it was a haven for the Nubian Ibex. Geographically, to the east, is the Temple of Baalbek, and to the west, the Cedars of Lebanon, which has the oldest cedar trees in the world. The climate is a combination of alpine and continental, with snow-blanketed rigid terrain in winter. Mersel has gravel limestone and clay vineyards on alluvial plains, encircled with juniper trees and the odd cannabis plantations! There is an abundance of sun in summer; cool nights with over 20°C of diurnal temperature variation. It is considered to be the Lebanese Mendoza. But we will forgive it for that.
Wadi Qannoubine
Location: Bsharri district, North Lebanon
Altitude: 1300-1600 metres above sea level
Soil: Sandy, volcanic, limestone
Grape variety: Merwah
Wadi Qannoubine is a UNESCO World Heritage site. Wadi is arabic for "valley," surrounded by historic villages, it's minutes from ski resorts and the famous Cedars of God. The vineyards have not been tended for years due to war, emigration and land mines. Wadi Qannoubine is a typical Mediterranean alpine region with cool summers and cold winters. It has a maritime climate in the coastal areas with cool night time breezes that keep natural acids high.
The Mersel philosophy is to keep things simple. Using organic farming methods, the wines are made naturally with very little or no added sulphites. They are also unfiltered and unfined – in short, fermented grapes! Mersel is committed to producing high-quality wines and spirits that are not in the mainstream Lebanese market with singular and diverse tastes in an environmentally-sympathetic way.
We begin with the Lebnani Abyad, blend of 70% Merwah and 30% Sauvignon. Mersel's Lebnani wines were created to show the world the beauty of Lebanon's history and culture. They have even incorporated these elements in the design of the 1000ml bottle. The Merwah is from high-altitude vines (1,900 metres) facing the Mediterranean, truly cool climate viticulture with chilly mornings and evenings, while summer days tend to be humid. Sauvignon Blanc hails from another high-altitude vineyard facing the Beka'a valley, east-west orientation on the ridge of Wadi Annoubine Valley with sandy and volcanic soils. Vines are own-rooted and head trained, and in the case of the Merwah, over 150-years-old. The grapes for the latter are picked in middle of November whereas the Sauv is harvested in August. They are then crushed into two proportionate lots, and fermented in stainless tanks with native yeasts. One lot is fermented on skins for 5-6 weeks, the cap gently broken by hand a few times a day and then racked off in December. The other half is direct-pressed into stainless tanks and fermented separately. The wines are then assembled post ferment. Malo usually occurs in spring and the wine is subsequently bottled without filtration or fining. This may have elements of skin-contact winemaking, but it is all about freshness with aromas of ripe citrus, jasmine, salt rock and slate.
Phoenix Skin Contact is pure Merwah. As with all the wines this comes from high altitude, cool-climate viticulture, a vineyard on the ridge of Wadi Qannoubine Valley where the soil is sandy and volcanic and the vines over 150 years-old. The grapes are harvested in the middle of October, crushed and split into two lots, one part-fermented on skins for 3 weeks and racked off skins in the middle of November, the other direct-pressed into tank and then blended with the first part after ferment. The result? An orange-tinted wine with stone fruits (apricots), gentle clasp of tannins, texture and the trademark Mersel salinity. The rising Phoenix is one of the natural symbols of Lebanon.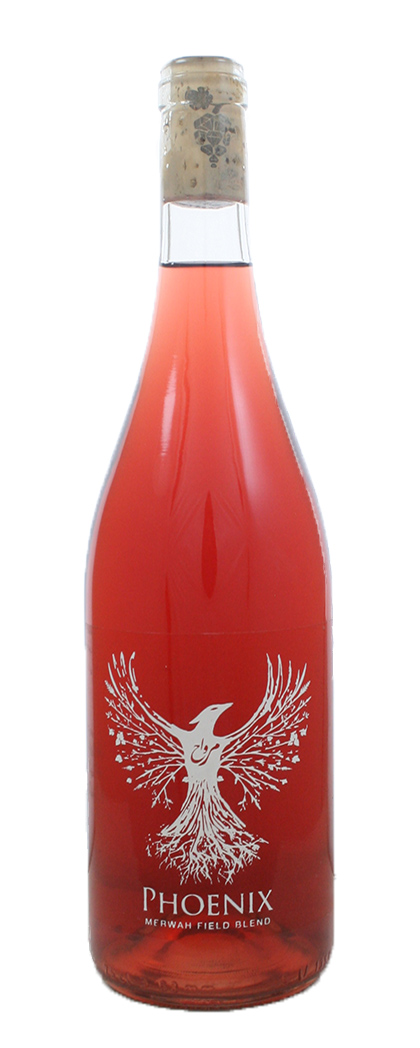 The Phoenix Field Blend is an old-fashioned kind of rosé, wherein the red variety is ameliorated by blending with a white one (Merwah old vines). The aim is simple drinkability. The Sangiovese component (80%) is from a 13-year-old vineyard perched on a cliff 3km from the Mediterranean on soils of limestone and loam. Yields are tiny – around 10 hl/ha. The Sangiovese and Merwah are both harvested in early September, destemmed, and crushed into stainless tank together. They macerate overnight, the juice is racked off, with a very gentle press to reduce colour extraction.  The must is fermented at low temperature with native yeasts over 3 weeks, then racked off its lees twice.  It sits over winter, at temperatures that reach -2 degrees Celsius, allowing for natural cold stabilization of the wine. With its tangy mandarin and juicy melon notes and just a gentle skinsy grip, this is a lovely wine that sits outside easy definitions.
Now for a pair of pet nats. Or Leb Nats.
Lebnat Gold is an equal split of Viognier and Merwah. The young Viognier vines come from Ainata, Bekaa Valley (1,700m), while the indigenous Merwah from a vineyard at 1,900 metres. The grapes are pressed together, and stabilisation happens in tank for 5 days. This allows for the juice and pulp to spend time together before fermentation starts. The wine then starts fermentation for about 20 days at 14 degrees. It is then bottled at 3 PSI, and it completes fermentation in the bottle, where it rests on lees for five months and finally disgorged in February. Notes of lychees, banana, pineapple with a delicious crispness and the perfect delicate bubbles.
Lebnat Rosé is made in exactly the same way, only with Sangiovese (80%) and Merwah. Glouglou fizz, with vibrant nose of pomegranate, wild strawberry, citrus and mountain herbs.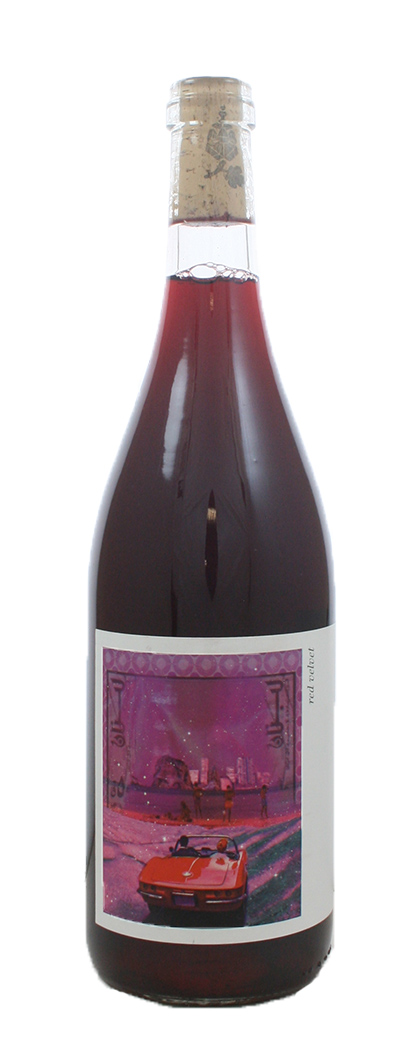 Red Velvet is the name of a pure Cinsault grown on limestone soils. The vines are thirty years-old and head trained. Cinsault is the last of the red grapes to ripen in the Beka'a Valley. The grapes are sorted and with whole cluster berries moved to a stainless tank, which is sealed for 20 days. An intra-cellular carbonic maceration starts after which the berries are pressed and fermented at low temperature with native yeasts. After malo (in spring) the wine is racked off the lees twice and bottled without filtration, fining and with minimal sulphites added.
An elegant and typically sappy Cinsault with nice stemmy/herbal notes to offset the easy fruitiness. A delightful wine when served from the fridge.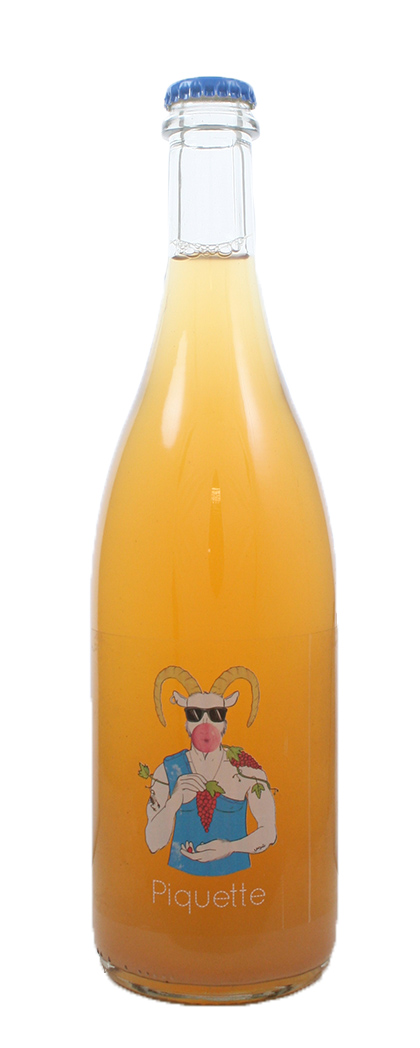 Mersel's Piquette is a blend of Muscat (40%), Sauvignon Blanc (30%), & Merwah (30%), each variety from different vineyards located at between 1,200 – 1,600m in altitude.  In this fascinating take on a harvest drink, the grapes were pressed lightly, the leftover wet grape skins returned to concrete tank where water was added to dilute and ferment remaining sugars. This process took ten days. The juice was then racked off, and allowed to settle over winter, with 10% fermented apple cider added.  Organic honey from their bees was added to restart fermentation in spring and make the juice sparkling. No SO2 was added. Surprisingly deep colour, aromatic and very dry, loaded with chewy apple-skin fruit.
2021 Lebnani Abiyad
2021 Phoenix Skin Contact
2021 Phoenix Field Blend
2021 Lebnat Gold
2021 Lebnat Rosé
2021 Red Velvet
2021 Piquette