Doug's picks
Towards the end of the year, I always make a little list of fondly-remembered wines tasted and drunk o'er the past twelve months. It's always a personal take, a form of vinous emulsion recollected in tranquillity, based on an unreliable diary of warm fuzzy impressions rather than inkhorn recording angel tasting notes.
2022, for one reason or another, was not a vintage year for memorable wines.  Lots of solid bottles, but few soaring epiphanies. In 2020, conversely, there was a cascade of such epiphanies. That may be as much to do with the mood of the person drinking the wine as the quality of the liquid being imbibed. After all, beauty is in the eye of the corkscrew holder.
There were extraneous circumstances to be factored in, though, not least the lengthy summer heatwave which drove the most hardened grape juice inhalers into the arms of cool refreshing ales or very tall gin & tonics.
And, as you will see from the list below, red wines are woefully under-represented this year. Again, that is me, partly to do with mood and partly to do with a subtle realignment of my palate and overall sense of taste. As I age disgracefully I want my reds to be more like whites (the Ploussardisation of wine, as I refer to it) and those whites to possess energy, tension and a certain phenolic bite. Orange wines, or perhaps best to call them skin-contact wines, fit the brief nicely and represent about a third of what I drink annually, but although oranges may be the only fruit, one cannot subsist on a pure diet of them.
***
The wines of Bianka & Daniel Schmitt are biodynamic and natural in the best sense. Wild Pony takes the theme and gallops imaginatively in different directions. The blend of this amber eq-wine alters according to the vintage. In this year Gelber Muskateller, Pinot Blanc, Silvaner & Pinot Gris meld effortlessly after a two week maceration. A light flor further enhances the wine and gives it an extra dimension. The colour is bewitching: rich orange/pinkish with an intriguing turbidity. The intoxicating bouquet evokes ripe vineyard pears, orange zest as well as chamomile and clover honey, while the palate is bright and bouncy with effortless lift and plenty of supporting acidity.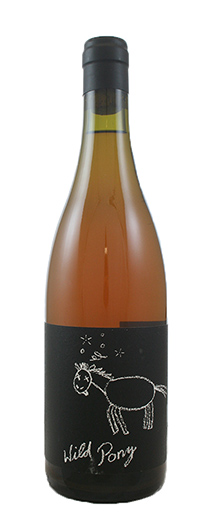 Bianka explains: "Wild Pony was a name of a song by a Hungarian stoner rock band called Turbo (the solo guitarist was discovered by James Blunt, when he lived in London!) Well, during my time at winemaker school I went to their concerts in Budapest as often as possible. On one occasion the (good-looking) solo guitarist showcased a new song, which was written for his (even more good looking) girlfriend. This particular romantic moment inspired me to call a wine "Wild Pony", if ever the moment (and the taste of the wine, of course) lived up to this exuberant feeling and the expression of joy seen on the girlfriend's face." In a nutshell: Pony express.
Sometimes you bring a wine to a party without any great expectations. You know the wine is great, but ambient babble and general distraction will usually distract one's attention from the liquid in question. The other week, I was kindly invited by the lovely folks of Brunswick House to Orasay, their seafood restaurant in Notting Hill, alongside some of their other friendly wine suppliers. I lugged a magnum of Bruyere/Houillon Arbois Blanc Tourillon, a blend of Chardonnay & Savagnin (vintage 2018) to the event. Despite the warm year, this was a beautifully pared-back iteration of the wine, super-fresh with a typically fine acid line arcing across the palate, pairing sublimely with an oyster dish and the following ceviche of grey mullet.. In a nutshell: The master of Pupillin.
It is a truth universally acknowledged that they do things differently at Les Caves de Pyrene.
With the UK blistering in the summer sun, we ditched the cellars and upstairs pub rooms as a venue for our sales meeting and took the team to the environs of Datchet & Windsor, where we hired two boats and puttered up and down stream. (Even at 5 mph Andrea drives like a crazy Italian who had been trained on bumper cars). The assembled crews of each craft each prepped some nosh for the occasion and various (not enough) splosh was also taken to soak up the sun and add to the general hilarity. Pride of wine place and occupying the Kate Winslet/Leo DiCaprio seat on the prow of one boat was a bottle of Arbois Pupillin Blanc from Overnoy-Houillon. Its contents were a thing of shimmering beauty and a joy forever. Even the royal swans cast envious eyes in our direction. In a nutshell: Arbois = our boire.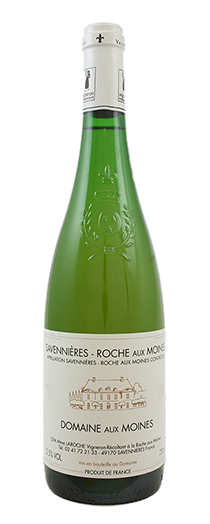 Sometimes you are led to one wine by drinking another from the same producer. When I first became interested in wine itself as an alternative to rocket fuel, the appellation of Savennières always projected a magic appeal. Maybe it was the name (who knows) but I remember drinking a bottle of Clos du Papillon from Domaine des Baumard in the 1980s which gave me goosebumps as well as butterflies. And since that time, I have consumed countless vintages of Savennières-Roche-aux-Moines from the Laroche family (Domaine aux Moines), first made by Monique and then her daughter Tessa. Each year, the wine seem to move into a higher gear of expressive purity, almost certainly as a result of older vines, more dynamic farming methods in the vineyards (the terroir here is incredible) and a lower-intervention approach in the winery. In 2020, one of the bottlings was done without filtration or added sulphur. The wine shone like a diamond. In a nutshell: Chenin you crazy diamond.
News flash: yeast is exciting! More and more growers are experimenting with flor to give a particular accent to a wine. We are not talking the thick Miss Havisham veil (she a dame jaune by any other name), rather something more gossamer, more nuanced, even ethereal. When first I tasted Marjorie Gallet's (Domaine Le Roc des Anges) Alquimia sous voile, at The Real Wine Fair in May, I was floored, as it were. The wine made from old Grenache Gris and Macabeu vines and two vintages, had taken the veil gracefully. Abundant minerals and notes of petrichor mingled with notes of salted almond slivers. Like all of Marjorie's whites, the wine contains strength and lightness in equal measure. I tried it months later and was equally impressed. In a nutshell: flor-less.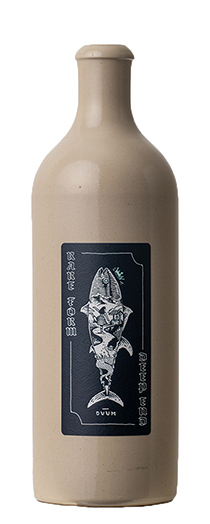 Undoubtedly, the most remarked-upon wine of the year was the Ovum Wines Rare Forms Deep End. It wasn't just the fondle-worthy dinky ceramic bottle that got people talking. For a wine that was defiantly outside the box, it ticked a multitude of boxes. Organic. Check. Single vineyard. Check. Altitude (for Oregon). Check. Volcanic (basaltic) soils. Check. Wild ferment. Check. Flor. Check. Malolactic done? Check. And then aged in a beautiful ceramic bottle. Double check. The wine (Riesling by the way!) was reserved with a beautifully subtle texture. If you were expecting classic Riesling aromatics, then you might find the wine somewhat discombobulating. But oh-so-classy.  In a nutshell: terroir message in a bottle.
Stéphane Bernaudeau's Chenins are invariably magnificent specimens featuring an architecture that takes time to walk around and understand. They all feature an interplay between high acidity, rich oak and showcase the natural power of Chenin on schistose soils. We drink these wines way too young. Coqueries, from a recently-acquired east-facing site of old Chenin on cool clay soils in Bonnezeaux, is the newest stallion in the stable, and while being one of the most chiselled Bernaudeau wines, was also one of most pleasingly relaxed I have tried. In a nutshell: feel the Bern.
What's in a colour? There are wines that inhabit a spectrum somewhere in between red, white and rosé and appear both to hold light and be translucent at the same time. We've appreciated Marina Kurtanidze's for exotic beaten-amber Mtsvanes full-of-spice-and-all-things-nice. This year we received our first vintage of her Rosé, being a blend of Chinuri (white) & Tavkveri (red), which became our leading entry in the could-be-should-be Ploussard competition. A vivid distillation of all things silky, four bottles of this red/white/rosé were demolished in appreciative company. In a nutshell: a rosé is a red by any other name. Or a white.
Delivering damn delicious bottle after damn delicious bottle, the team of Martin & Alanna (Marto Wein), have discovered a vein of wild consistency in their wines. All deserve a mention, but the two that stood out for me were the Manna Rot and the Riesling. The latter, crackling with volcanic energy, proudly stood up to a Binner Grand Cru Schlossberg in the mano a mano confrontation that was our France vs Rest of the World Barbarians trade tasting. The Manna Rot, a playful blend of Scheurebe, Portugieser and Riesling, tasted like a German version of Pineau d'Aunis, and won my heart. Light as a feather, crunchy, saline red fruits, lots of acidity and whispering energy, it skipped daintily across the tongue. In a nutshell: Manna from heaven.
The legendary biodynamic farm, Cascina degli Ulivi in Novi Ligure, Alessandria, is now run by Ilaria, daughter of late Stefano Bellotti. At The Real Wine Fair, Didier directed me to go to her stand and try the entire range. All the wines were humming with energy, but the Montemarino was on a different level, being a superlative example of Cortese, naturally-made, exhibiting a distinctive maritime freshness and elegance. In a nutshell: marine life.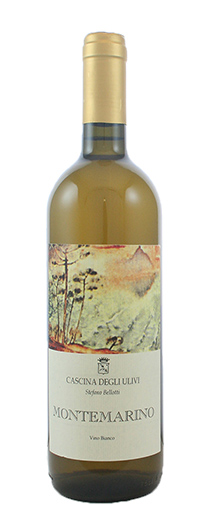 A couple of months ago I rhapsodised in a blog about Alvas Bianco, a multi-blend amber wine from Panevino (Gianfranco Manca's winery in Sardinia). It moved me to write the following panegyric:
"Yesterday, with a mixture of anticipation and trepidation, I opened a bottle of Alvas Bianco from Panevino. Of all the producers we work with, Gianfranco Manca's wines are, and always have been, the lodestone of wild inconsistency. They are vintage-variable in the extreme, and extreme in the extreme! They are on the left hand side of the funk spectrum, except on those occasions when they are off the spectrum. This essential naked rusticity is what makes the wines beautiful in the eyes of certain beholders.
Now, I sometimes seek a quality in wine that can only be described as tactility. It is that quality wherein the liquid touches taste-buds in such a way – both physically and aromatically – that it engenders a sense of total phenolic engagement. Although certain white wines can give me the same pleasure, I love to drink skin contact/amber wines for the very reason that they encourage you to roll them around the entirety of your mouth, to explore them as textural things, and to find a three-dimensional language to describe the sensations. A textural wine resists a glib description, it does not normally surrender its all at first sniff or gulp, and so requires sensitivity and understanding. As I tried to write notes to record my perceptions of the Alvas, I realised how inadequate they were, two-dimensional depictions in a 3-D world. " In a nutshell: wild thing.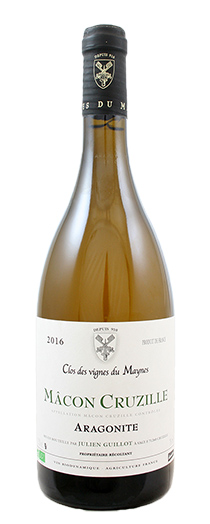 On the last day of a holiday you really want to go out in style preferably with a stonking wine memory, if wine is your tipple and you have ready access to it. For my two-week self-catering staycation-decompression in the Outer Hebrides, I always take wines from the usual vigneron suspects, namely a bottle or more from Andreas Tscheppe, La Garagista, Cota 45, Marie-Courtin, Dard & Ribo, Kelley Fox and Julien Guillot. Our final dinner, locally-caught monkfish with veg from the garden, was accompanied by a bottle of Macon-Cruzille "Aragonite" from Clos des Vignes du Maynes. This white Burg positively glistened with its shimmering green-gold colour, yielded subtle aromas of yellow cherries, greengages and flint leading to a tightly wound palate with essential citrus oils slowly releasing onto the tongue. The minerality was beautiful, adding an almost salty dimension to the wine (appropriate given that we were close to the ocean). In a nutshell: Cruzille booze.
And now for the token reds! Each year a Pinot Noir from Kelley Fox makes my A-list. Kelley understands Pinot Noir intimately and touches her wines sympathetically (and one might even say empathetically). Lucidity is always the key; the wines have that feet-in-the-soil but looking at the sky duality, both earthy and aerial at the same time. Maresh Star-of -Bethlehem Pinot Noir (the white flower referred to symbolising innocence, purity and honesty). It had the classic rose-hued Maresh colour and delicate aromas of wild strawberries, herbs and flowers. It was the kind of wine you are content to let roll around your month to sense rather than fully understand. In a nutshell: Maresh fire.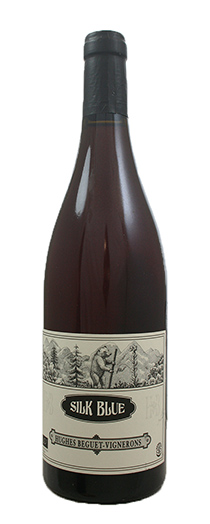 With a vineyard located in Mesnay, a little village a stone's throw from Arbois in the Les Planches-près-Arbois gorge, Patrice Beguet cultivates roughly four hectares of vines in the Arbois and Arbois Pupillin appellation areas, with a majority of Savagnin for the whites and Ploussard for the reds. More recently, Patrice has developed a negoce business, buying grapes from fellow biodynamic vignerons all over France, and making fun "mash-up" wines with names such as Big Bang Theory Go Together and Three Views of a Secret. 'Silk Blue' is named after a famous track, 'Orange Was The Colour Of Her Dress Then Blue Silk', played by jazz musician, Charles Mingus (incidentally, Patrice also makes a cuvée called 'Orange Was the Colour of Her Dress'). With 80% Ploussard, Patrice comments, "in fact, it is almost a pure Ploussard wine, and, it therefore replaces my Ploussard Côte de Feule". Since 2019, Patrice has opted to declassify his wines to VDF because he finds the A.O.C red tape inhibiting. This oh-so-pale true Plou-trou red was skittish jazz in a bottle, freeform and flowing. Ridiculously enjoyable. In a nutshell: razzamajazz!
Earlier this year, Les Caves put on a Fête de Beaujolais tasting and dinner at Soif wine bar & bistro, featuring the entire range of our new domaines from that region. The quality was impressive overall but the wines of one domaine displayed remarkable vitality and singularity, namely those of Domaine Thillardon. Of these, Chénas Vibrations, from very old vines, a blend of vine blocks with different aspects but on mainly decomposed granitic soils, was lively and brilliant with a lovely bounce of acidity, chewy cherries and raspberry pit and a rasp of white pepper and dried herb character to finish off.  A pure, energetic super-digestible style of cru Beauj, reminiscent of the wines of Dutraive and Yvon Metras (both mentors of Charles-Henri Thillardon). A magnum of the Chénas Blemonts was equally enjoyed at dinner. In a nutshell: great Gamay vibrations.
Honourable mentions to:
Sepp Muster for a perfect bottle of Graf Sauvignon, '19 vintage
Lovamor by Alfredo Maestro, from 120 year old Albillo vines. The 2020 showed great generosity.
Camillo Donati, purveyor of my go-to-natty- fizz. The Lambrusco Rosso was particularly nourishing.
Plus some cracking wines from AD Beckham (Trousseau & Pinot Noir Creta); Clos du Tue-Boeuf (Brin de Chevre), Hervé Villemade (Cour-Cheverny Les Acacias) and Les Bottes Rouges (Face B Savagnin) and Morlanche (Gamay Morlanche).