Rebels with a cause
Since the Middle Ages, there have been records about the lieu-dit "le Tue-Boeuf" and its excellent wines which were enjoyed by the local nobility and the kings of France. The family name Puzelatz is mentioned in 15th century documents. Jean-Marie and Thierry Puzelat tend their 10-hectare family estate in Les Montils (in the Cheverny AOC) and rent 6 hectares in a village nearby, in the Touraine AOC. Since the 60's, the Puzelats' father had been making his own selections of vines to replant, and left them with vines of Sauvignon Blanc, Chenin Blanc, Chardonnay, Pinot Gris, Menu Pineau (or Arbois), Pinot Noir, Gamay, Cabernet Franc and Côt (or Malbec).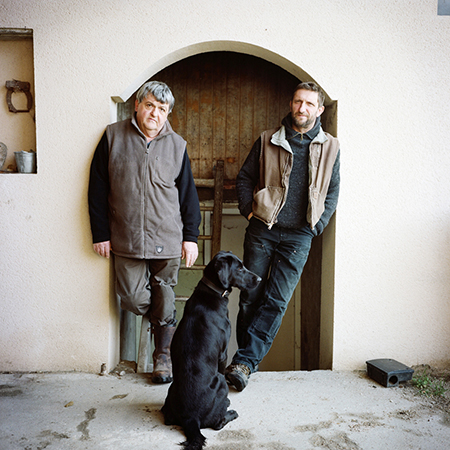 Jean-Marie and Thierry Puzelat converted the estate to organic viticulture in 1996. Grape harvest is always performed by hand, in order to sort grapes and keep only healthy and ripe ones. The vinification process involves no manipulation or input. Only very low doses of sulphites may be added upon bottling.
For the Puzelats, making wine means positioning oneself as an intermediary between the soil and the glass of wine. It is to enhance the diversity of the plot of vines. It is to imprint the characteristics of the terroir and the vintage. It's offering cuvées that express the place where they come from, the climate, and the vintage.
Thierry was certainly one of the movers-and-shakers of the nascent natural wine movement and has influenced many producers in the Loire.
Over the years, we have witnessed a change in the style of wines from a wilder, semi-oxidative (in terms of the whites) towards something more precise, but there is still the trademark generosity of fruit and waxy textural feel that one gets from wild ferments, full malos and ageing on the lees in used barrels.
In June 2020, Thierry and Zoé decided to stop applying for the Appellation Contrôlée of Touraine, saying "after many years of difficulties with the regulatory body, we have decided to no longer produce any wines under that classification. A.O.P Touraine classification is dominated by the Loire négociant trade, and by the huge wine estates, this situation has led to decisions being taken recently that no longer fit with our way of thinking, and run counter to the way of winemaking."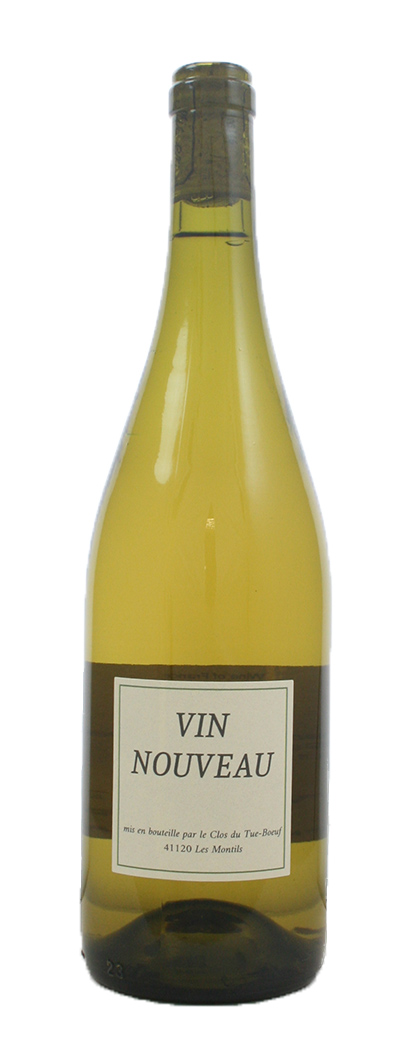 The Vin Nouveau Blanc is direct pressed and fermented and aged in vats and bottled on the 21st October with nothing added. A nose of white grapes, lemons, pear, tropical fruits, and a hint of acacia. Fluid and ultra-smooth – a real gluggable wine! A taste of spring in mid-winter.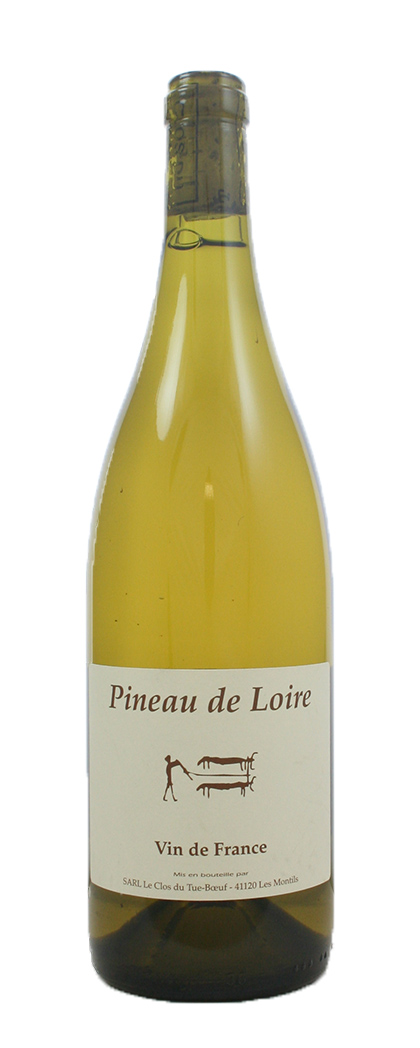 Then there is the Pineau de la Loire from Chenin grapes sourced from a neighbour in Vouvray, currently in conversion to organic and mixed with 10% Menu Pineau. Mostly direct-pressed with a partial maceration for three days, followed by spontaneous fermentation with native yeasts and then aged in used barrels for 7-8 months. Bottled without filtration or fining and with minimal added sulphites. This certainly reminds us the best qualities of Vouvray with its aromas of white flowers, citrus and ripe pears on the nose and its almost satin-silk texture in the mouth with white fleshy fruits.
Pineau de la Loire, by the way, is the local historical name for Chenin Blanc.  Chenin not being permitted in the AOC Touraine, the wine is declassified to Vin de France (although the Puzelats would declassify the wine anyway). Thierry and Zoe also visually distinguish their Touraine wines by featuring a drawing of a farmer manning an ox cart on the label.
Made using organically-farmed grapes sourced from their neighbour, Valerie Forgues, their Pineau d'Aunis is a beautiful expression of 100-year-old old-vine fruit. Whole clusters, semi-carbonic maceration in barrels for 10-14 days, then pressed and native-yeast-fermented in open-top Burgundian barrels and bottled without additions or subtractions.
A juicy, spicy, and ever-so-bright expression of a Loire classic. The aromas are floral with ripe raspberry, blackberry and blood orange, classic rotundone notes of pepper, brown spice, and musk notes. The palate is lush and bright with plum skin and blackberry fruit, very earthy firm acidity and berry fruits on the finish.
Peaux-faced…
Finally, the Puzelats have put the Fren-ch into chacha with their own version made from upcycled Sauvignon skins. Using the skins, seeds, pulp and stems, the marc is macerated in qvevri for a long period. The pomace/marc/chacha is then distilled the week after décuvage (in May) but not pressed, which results in a softer, more aromatic spirit. The resultant eaux-de-vie is matured for a further two years in barrel before release. The spirit of Sauvignon.
2022 VdF Vin Nouveau (Sauvignon)
2021 VdF Pineau de la Loire
2021 VdF Pineau d'Aunis
NV Eaux-e-Vie Peaux de Sauvignon