A bottle of wine amounts to the framing of countless choices. It does not even have to be a bottle – a key keg, a pouch or a can may also house wine. The liquid inside, however, is always the complex aggregate of many interventions and guidance, and part of the duty of those of us who sell wine is to choose a narrative and develop it for the greater understanding of others who may wish to buy wine.
Thoughts like these flitted through my head during a recent Wines of Oregon tasting at the US embassy.
I was standing behind a table of some 15 wines, reciting the same exhaustive mantra about soil types and winemaking methods – jory, bellpine and marine sedimentary seguing into stainless, cement, oak and amphora. Names and numbers. Residual sugars and sulphur totals. The more I poured and chanted this tech shorthand, the more my brain disengaged from the task in hand and the more meaningless this litany sounded; one wine morphed into another and I could have randomly shuffled the tech deck for all the wine enlightenment that I was offering. Speaking thus about wine in this context requires one to cut to the chase to the very diminishment of the wine itself. For who has time to listen to details of the wine's birth process, to relive the blood, sweat, tears, trials and tribulations of the vigneron(ne)? In the end, we are merely left with the snapshot of a wine's taste in a very particular moment with attendant manifold distractions, and an equally overriding requirement to distil information into a sound-gulp before the person passes to another table.
Talking about wine effectively is to find the balance between gradgrinding facts and warm storytelling.
History, for example, is not a series of bullet points of dates, battles and kings; it is the everyday life details, the connective tissue of causes and links. Wine is so much more than tanks and planks – it is geography, geology, climate, weather, soil, aspect, farming, harvest, interventions, and maturation. And taste as well. It is a combination of material (grapes, terroir) and the thought-in-the-process rather than simple process.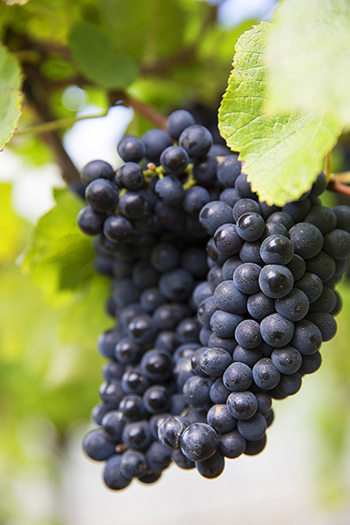 When we present wine on a ticking timer we necessarily miss so much out. When speaking about the wines of Oregon, one always should introduce the historical and cultural context of the region. Oregon may be a young wine country, but it has a lot going for it. Its people, its climate and soils, and a strong adherence to organic and biodynamic farming have helped to shape a dynamic and intelligent wine industry. Although the historic orthodoxy is that Pinot Noir rules – and who wouldn't want to march under the banner of that noble variety? – other grape varieties have been planted (over seventy) and are beginning to flourish, wines styles they-are-a-changing and an alternative wine scene is emerging.
Outliers, mavericks and mavens feature in the Oregon wine world, reflected by the wines on our table at the trade tasting which were made by individuals who were certainly bringing their unique vision and particular taste to the party.
Terroir, with regional, vineyard and block differences of soil, aspect/orientation, and the nature of the growing season, matters.  Over a period of time, with the right kind of farming, vineyard identities become more pronounced and these identities will become more apparent in the final wine. The feeling/intuition of the vigneron comes into play when interpreting terroir. The Bow & Arrow wines, for example, are inspired by certain natural producers in the Loire. The wines have playful angles, freshness and expressive minerality. Kelley Fox's wines have a crystalline clarity to them – the whites, in particular have great tension, the reds (in this tasting, the Mirabai Pinot Noir) was rose-pale, delicate yet with inner strength. Kelley's professed love of traditional Volnay/Pommard and great Barolo, Chablis 1er cru and top quality growers' champagne shines through in terms of winemaking style – the respect for place is implicit and paramount. Ovum (John and Ksenija House) focuses on the versatility of aromatic grapes in Oregon. On the one hand, we have a wine like Big Salt, a single vineyard co-ferment, which has bags of primary aromatic fruit, on the other there is Rare Forms Deep End, a wine that exalts terroir Riesling uncovering nuance and complexity. Finally, there is Beckham Estate, and the ongoing marriage of wine and clay.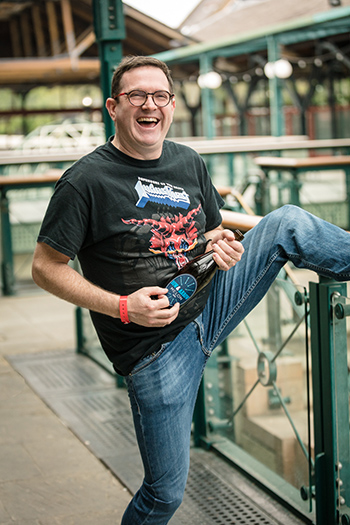 If I were to go into greater detail then with Bow & Arrow, I would inevitably mention the Loire connection (Scott imports and distributes natural wines from France, specialising in that region); his contention that Oregon should not be imitating Burgundy; his eclectic musical taste; his forging of relationships with various organic and biodynamic growers; the cool Johan vineyard in the Van Duzer corridor from which he pulls a lot of fruit for his wines, and finally the simplicity of his approach in the winery. Summary: drink to the beat.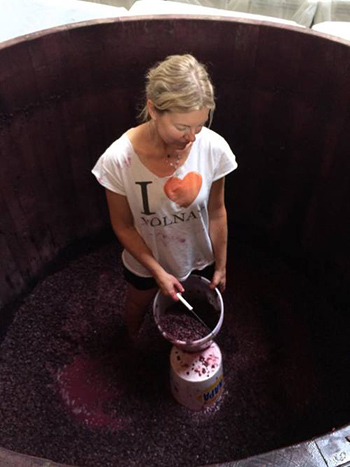 With Kelley one would describe her deep love of nature, respect for terroir, of course, her choices of which vineyards to work with (they are the characters in the play), her desire to distance the winemaker and the process from the wine, her desire not to over-extract but rather to reflect and channel, to appreciate. There is so much to say about Kelley and her wines, yet in the end the wisest course (and what she would probably prefer) is not to talk about the technical minutiae of how a particular is made, rather focus simply on the wines in all their pithy inscrutability (sometimes) or eloquence. Rather than chasing the wine, let the wine come to you. Summary: Cistercian purity.
Any discussion of Ovum wines would bring us back to why there is undoubtedly life beyond Pinot Noir in Oregon. Ovum wines are expression of Oregon Riesling in all its many guises, the grapes hailing from many vineyards and different terroirs across the state. Riesling being the grape it is, may be handled in a variety of ways, and John and Ksenija illustrate that you can take it in many different directions. They play both on clarity and on texture. The Rare Forms wine, whose ceramic bottle excited a lot of comment at the Oregon tasting, revealed how taking the path less travelled can result in extraordinary outcomes. Organic farming x Riesling x volcanic Jory soils x ferment in acacia barrels x allowing flor to occur x malolactic x ageing on the lees x ageing in ceramic bottle. Riesling unchained.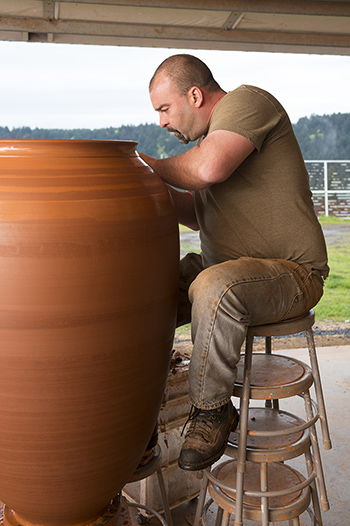 The Beckham family story is always a pleasure to tell, one of a potter/ceramics teacher catching the wine bug, and strongly influenced by the work and the amphora wines of one Elisabetta Foradori, beginning a journey that now sees vineyards planted adjacent to the family home on the beautiful Parrett mountain and a studio full of Andrew's clay pots (called Novums) in which to ferment and age the wines. These wines have now found their voices; they have a brightness and lifted quality, as if their upbringing in clay has enabled them to breathe more easily.
Oregon is a place which I have an emotional investment in as well as a certain knowledge of. Consequently, I very much enjoy introducing customers to the wines that we import from there, as it provides me an opportunity to talk about wines in terms of their respective stories – the (hi)story of place and the story of the people. What is true for Oregon, of course, is true for other countries and their wines. Greater knowledge helps us taste with greater understanding. Those people who attend tastings, for all that they may angelically record the colourless mantras about soils, yeasts, tanks and barrels, need a little extra something to latch on to. For the wine to become more than the sum of its technical parts, consumers (or trade people) should make a little time to hear the story, whilst he/she who is selling the wine must find the time (and the energy) to relate it.
*
Interested in finding out more about the wines of Oregon producers mentioned here? Contact us directly:
shop@lescaves.co.uk |  sales@lescaves.co.uk | 01483 538820