Macabeo – Myths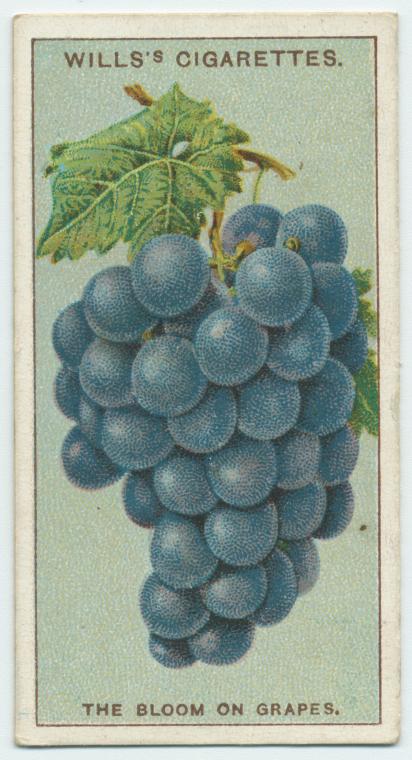 Macabeo – The Scottish grape.
Maceration – Describes the process of drinking wine from lunch through to dinner without a break. Sardonic maceration is when drinking leads to short bursts of mocking humour.
Macroclimate – Macro, Meso and Micro – the terroir version of the Bronte sisters.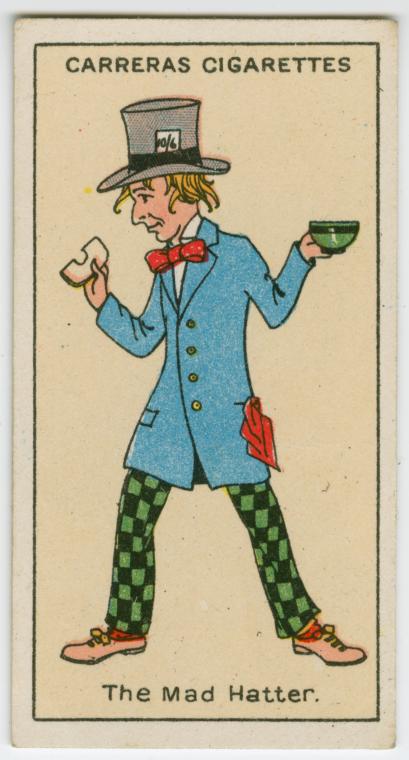 Mad Wine – Wine that is madder than Mad Jack McMad, the winner of this year's Mr Madman competition. There's a fine line between madness and scariness. There is a great line in Monsters Inc where they are advertising the renewable power ethos behind frightening the bejasus out of little children "We scare because we care". Whilst drinking Pascal Simonutti's Gascon red, for example, one senses a wine that does not hold back from spooking the frail of heart. This wine is firmly positioned at the durian fruit end of the aromatic spectrum; if this wine were a labour of Hercules it would be the mares of Diomedes and the Augean stables rolled into one.
Madeira parties –
Have some madeira, m'dear. You really have nothing to fear. I'm not trying to tempt you, that wouldn't be right, You shouldn't drink spirits at this time of night. Have some madeira, m'dear. It's really much nicer than beer. I don't care for sherry, one cannot drink stout, And port is a wine I can well do without… It's simply a case of chacun a son gout Have some madeira, m'dear. —Flanders & Swann
Maderised – the interaction of oxygen and white wine wherein the wine become discoloured and stale as a three year old rusk. Much white Burgundy from the mid 90s.
Magic – In conventional, reductive wine criticism you will not find any words like magic, joy, passion, spontaneity or creativity – the language of transcendence, where structures dissolve and new meaning is found through emotion and reaction.
Magnum – So far this case had cost me my right to the wine cellar, the last cash in my pocket, and nearly my life – Magnum – Thank Heavens for Little Girls & Big Ones Too.
Malbec, World Day Of – I was only aware of the sheer Malbeckiness of the day after the event. And if I had known I certainly would not have saddled up my Cahorses or downed a lot of Côt. There's nothing like a marketing gimmick to make one want to avoid the bleedin' obvious.
Malmsey, Drowning in a Butt of – The way to go supposedly if you were hanging around the Tower of London in 1478 and your name was Clarence.
Malo – A malo which is particularly blessed in its outcome is called a St Malo.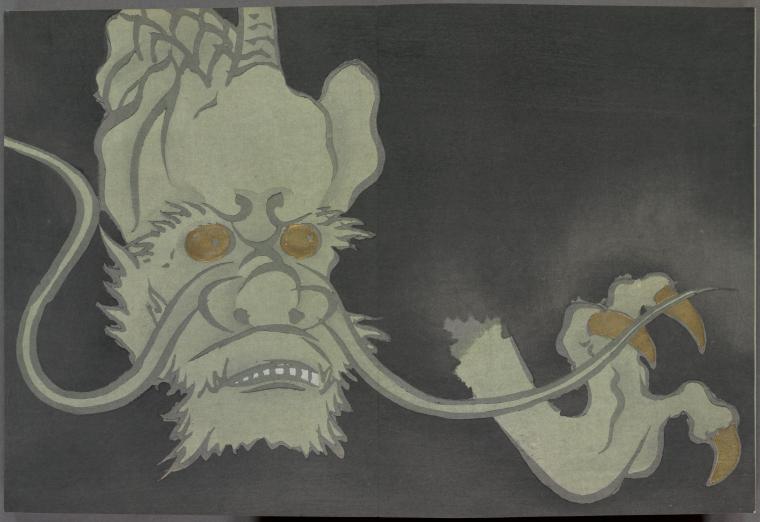 Manzanilla – The famous Japanese Flor Monster released from the floor of The Atlantic by a massive nuclear fermentation.
Marcillac – A jolly rural thirst-quenching red from the Aveyron evoking "russet yeas and honest kersey noes" and adjacent to the aristocratic Margaux in the Hachette Dictionary of French wine.
Marketing – There are more junkets, trips, wine dinners, conferences and celebrations than ever, a perpetual moving feast of moving publicity, a juggernaut of global criss-crossing, event-hopping that gets faster and more frenetic by the year.  The tasting competitions seem to be getting bigger and bigger yielding more and more medals and trophies, attracting and generating bigger numbers and more money. There are, of course, the associations which speak for and promote the interests of whole countries, and others that work for regions within those countries and yet others that group together certain growers within those regions. There are web-sites dedicated to and advocates of certain grape varieties and world-wide conferences dedicated to those grape varieties. I'm half-expecting public holidays to be brought in so we can properly celebrate World Grenache Day or Carmenere Fortnight. Is this amazing diversity or just a cacophony of self-promotion? If the time and energy spent on marketing wine was channelled into the product itself one feels that the wines would be rather more amazing than they are. As one grower said to me with a smile: "Why do you think it is called the wine industry?"
Marks-schism – The human factor in tastings (eg Decanter World Wine Awards) is massive, however, and the group dynamic in panels and juries sets the tone and the agenda for the tasting.  A dominant personality can cajole less experienced tasters into "improving" their marks, a relentlessly downbeat personality or rogue taster can dampen the entire process. Some tasters defend their marks fiercely as they would their honour (no rowing back or second glances here), whilst others require little prompting to re-examine and re-evaluate. There can be days when certain tasters just don't taste well and others, when not only do the wines show well, but the tasters are on each other's wavelength and subconsciously adjust their marking to the mean.
The push-me-pull-you tactical battle over marks often means that the wines that provoke the most extreme reactions get left in limbo. I recall one tasting where a panel was split 3:3 over a Vouvray from Huet. Three of us wanted to give it scores in the mid 90s (gold medal) and three wanted it to be thrown out for being oxidised and plain undrinkable. The fault-finders won the day, but a truthful reflection of the tasting would surely have published all the scores and all the opinions. If wine tastings eliminate controversy or take the line of least resistance then they are neutered.
Mark-ups – the (often ludicrous) percentage by which the cost of wines are increased in restaurants with zero reference to the real value as a thirst-quenching drink. Interestingly, the bigger the restaurant chain, the higher the mark-up despite the economies of scale. The raison d'etre of food and beverage managers (the Ferengi of the Wine Universe) who dream in multiples of 3.75 (plus vat) and the source of great bewilderment to customers. See Profit.
Maso-schists – Growers who enjoy growing grapes on decomposing schistose soils.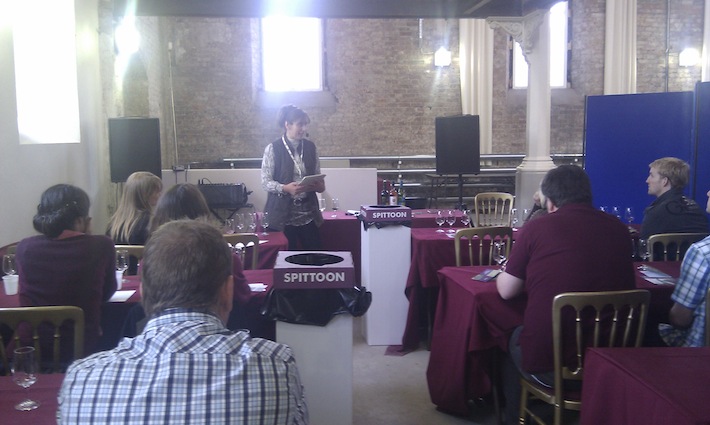 Masterclass – Whether it is for six or sixty any seminar or tasting where the jedi protagonist is seated behind a trestle table and chairs are arranged to face the speaker. Some masterclasses are unplugged, others have sound systems and bells-and-whistles powerpoint presentations. They exist to illustrate a point, prove a thesis and occasionally elucidate and usually to pass an hour or two in idle navel-gazing. As opposed to a round table or adversarial debates which occasionally produce heat but little in the way of illumination.
Matching (Food & Wine) – An example of early food and wine matching advice from a wine merchant in (the caves of) Lascaux: Bison with white wine, Mastodon with red wine. —Oberon Kant's Big Book of Wine
Matching 2 – I read recently that a certain journalist recommended a wine to go with every summer dish you can think of. Quote unquote. That's it. We can all go home now. Problem solved. Cometh the food, cometh the only wine. But, hold on, didn't I read this same claim the previous week, and the week before that? Sounds more like this wine is a serial philanderer rather than a serious match and that someone is being a tad disingenuous.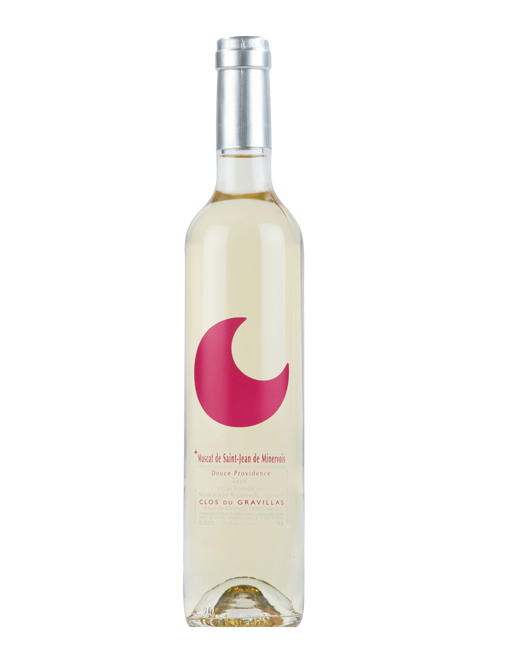 Matching 3 – Clos du Gravillas Muscat de St Jean de Minervois cited in nationally syndicated US press article (Gannett Indianapolis Star et.al.) as being 2nd best sweet wine in a food/wine pairing with Twinkies and other industrially produced snack cakes. John Bojanowski, Gravillas' American-born vineyard worker, says he is "delighted and that it is about time our Muscat gets the recognition it deserves. This is going to boost us to USA nationally recognized status. Just wait until they try our new Dark Side 99 year old vines Carignan with Tacos!"
McDon't! – We're not Lovin' It
Following on from the burger joint in California where you can buy Napa Valley Merlot with your onion rings, McDonalds has got in on the act with its De Luxe McBurgundy Meal which it aims to pilot and then introduce into a small number of its European franchises.
Their hamburger (gherkin optional) comes with a village Burgundy, the quarter pounder is teamed with a premier cru wine, and, of course, the big Mac is accompanied by a Styrofoam wine cup of one of the Grand Cru wines. Fries are extra, good taste optional.
Meditation Wine – aka vino meditazione. The famous Italian wine writer Luigi Veronelli (1926-2004) describes them generically as "very complex and unusual wines, which are to be enjoyed in a long winter evening, sip for sip by the fireside." Think Amarone, think Vecchio Samperi from de Bartoli, think Girotondo from Panevino, think Vernaccia di Oristano, Actually, don't think, sniff contemplatively, swirl lazily, roll the liquid around the mouth and let it slide down, leaving fugitive impressions flickering in the consciousness. And light up an imaginary cigar. And put on some elevator Bach. That's what I'm (profoundly) thinking.
Médoc – Where they make Girondelle.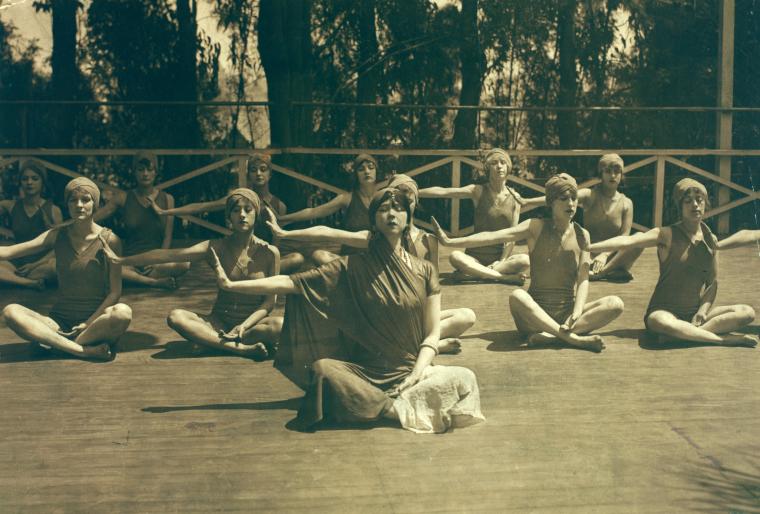 Melon – The poet Andrew Marvell wrote "Stumbling on melons, as I pass…" We warrant he never stumbled across a melon like this. And by Melon, we're talking Melon de Bourgogne from a grower like Pierre Luneau, Jo Landron or Marc Pesnot.
Melon-omaniacs – The chief archbishops of cantaloupe, that breed of wine scribes who like their Chardonnays fat-assed and full of "melonosity".