We're nearly a month out from the holidays, and it's time to refresh your palates and your wine lists. Ignore dry January for try-new-wine-January (or February or March) instead because, when it comes to wine, a change is as good as a rest.
Jura-ssic World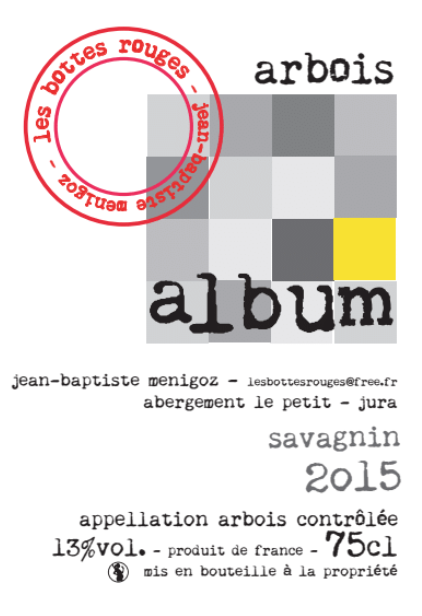 The pitter-patter of new little red boots can be heard again. Les Bottes Rouges has ordered No Milk Today (Savagnin macerated on skins) and Album (Savagnin Ouille). More Jurassic action care of Domaine des Cavarodes including Trousseau Lumachelles, Trousseau Messagelin, Pinot Noir Lumachelles, Poulsard Chemenot the always popular field blend Cavarodes Rouge, and a couple of whites, namely Savagnin Presse and Chardonnay Lumachelles. And a tiny bit of Vin Jaune 2010, who appreciate their Sav with more flor.
Glorious Italian Oddities: Oxidative Moscato to Etna qvevri red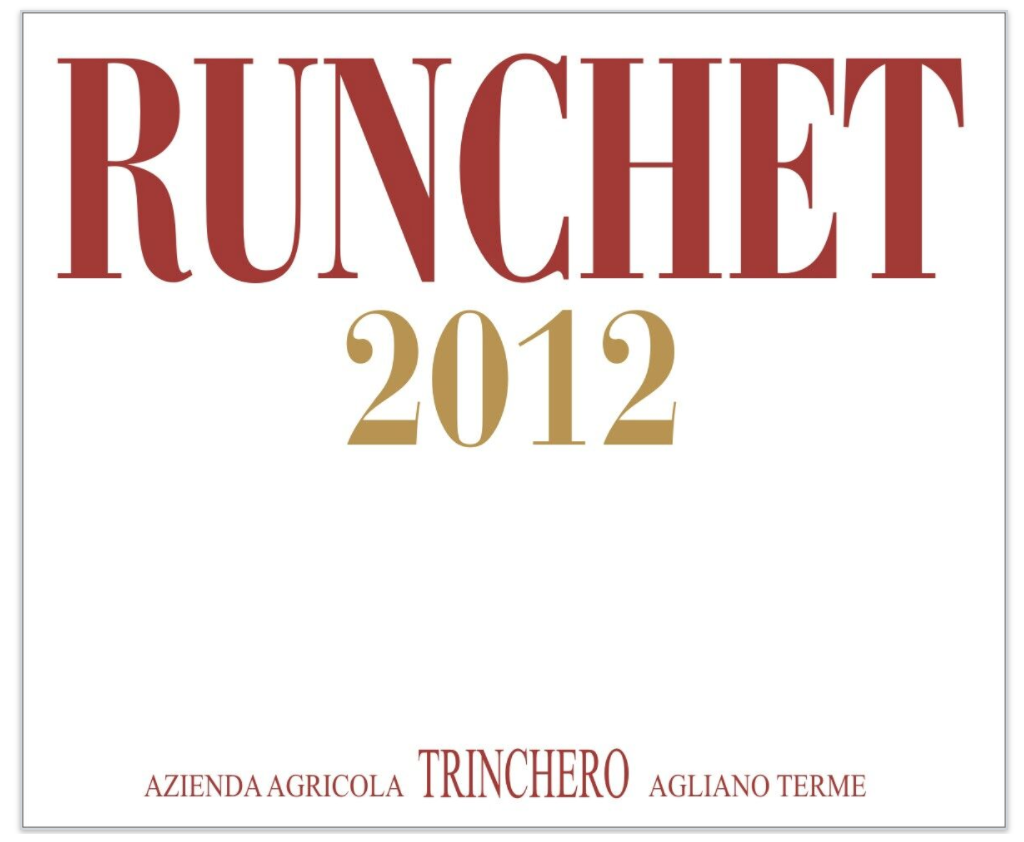 Frasier may have left the building but AA Trinchero's organically-farmed Runchet Freisa is newly arrived. Vinified with long maceration on the skins and aged in large oak barrels with a nose that evokes berries, violets and sweet spices. Classic Asti beef-on-the-bone bloodiness.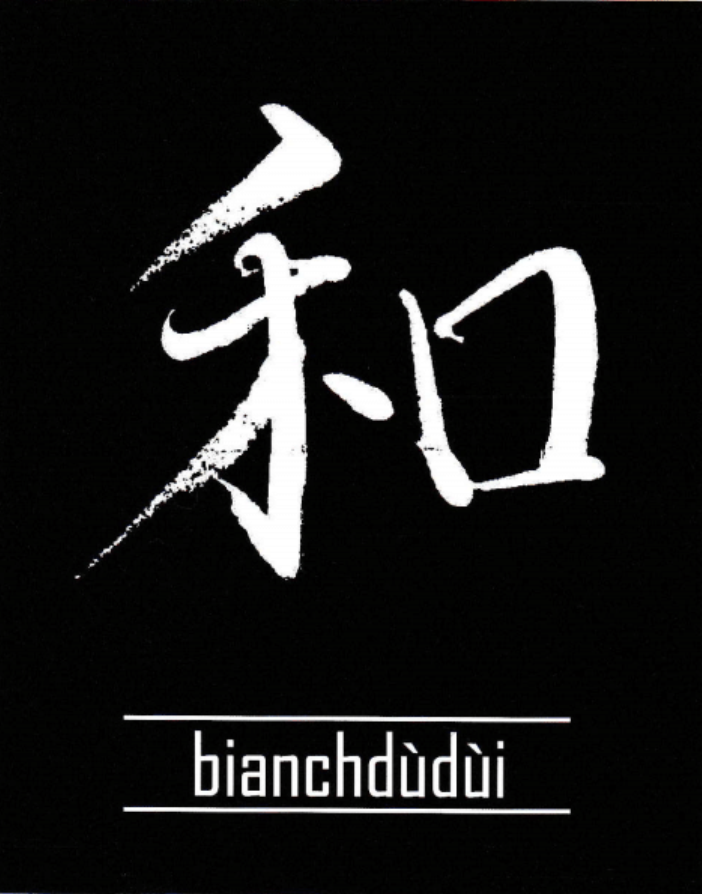 The story behind the Vittoria Bera Bianchdudui. We love it when an aberration mutates into a fine wine. From the 2000 vintage a barrel of Moscato, that was left to ferment for too long a period, gained an extra % of alcohol – which disqualified it from Moscato d'Asti status. The wine was subsequently left for fifteen years under flor in a barrel to transmogrify into the swan that it is today.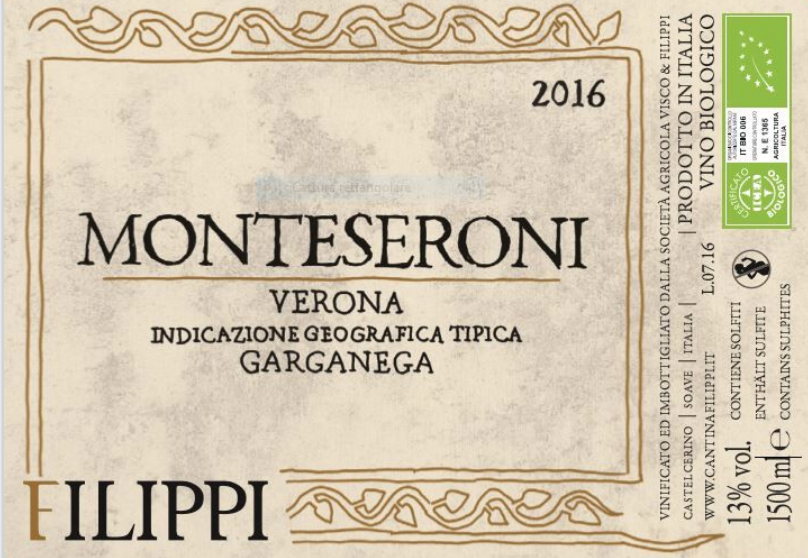 Filippo Filippi's Soave Monteseroni is pure Garganega from a warm south-facing vineyard at 350 metres on mainly limestone soils. Rich apricot and quince notes with plenty of spice from the six months on lees. This Soave is the full monte.
Tiny quantities (as usual) of two wines from Massa Vecchia, a wonderful small biodynamic winery at the foot of the hill where the Massa Maritima stands. Ariento Vermentino is their pure skin-fermented Vermentino, aged in barrels made of chestnut. The Sangiovese is usually only made in exceptional vintages and comes from a single vineyard in Fornace at 500 m above sea level. The wine possesses exceptional minerality characteristic of the iron-rich soils as well as lovely freshness.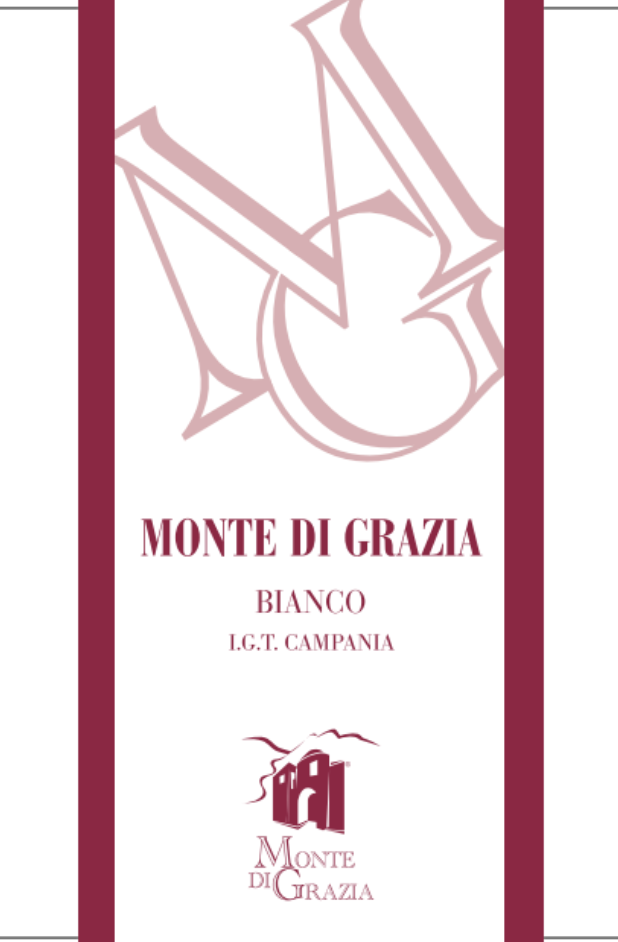 Something new – and white – from Alfonso Arpina's tiny farm of Monte di Grazia in the commune of Tramonti near the Amalfi coast, a bracing white wine which sings of white pepper, chalk and citrus flower with an electric undercurrent of minerality. The grapes used are Pepella, Ginestra and Biancolella—heirloom varieties that are trained in the traditional tendone method where vines are raised in a canopy above the ground, much higher up than modern methods.
This allows me to resurrect Coleridge's original draft for the Ryme of the Ancient Mariner:
It was the ancient mariner
He stoppeth one in three
He looked me up, he looked me down
And then he said to me
I've scoured across the seven seas
I've hunted high and low
To source new grape varieties
To enter in a show
So bring forth a glass of Ischian wine
To slake my salty thirst
Quick! A tumbler of Biancolella, good fellow –
My albatross is about to burst!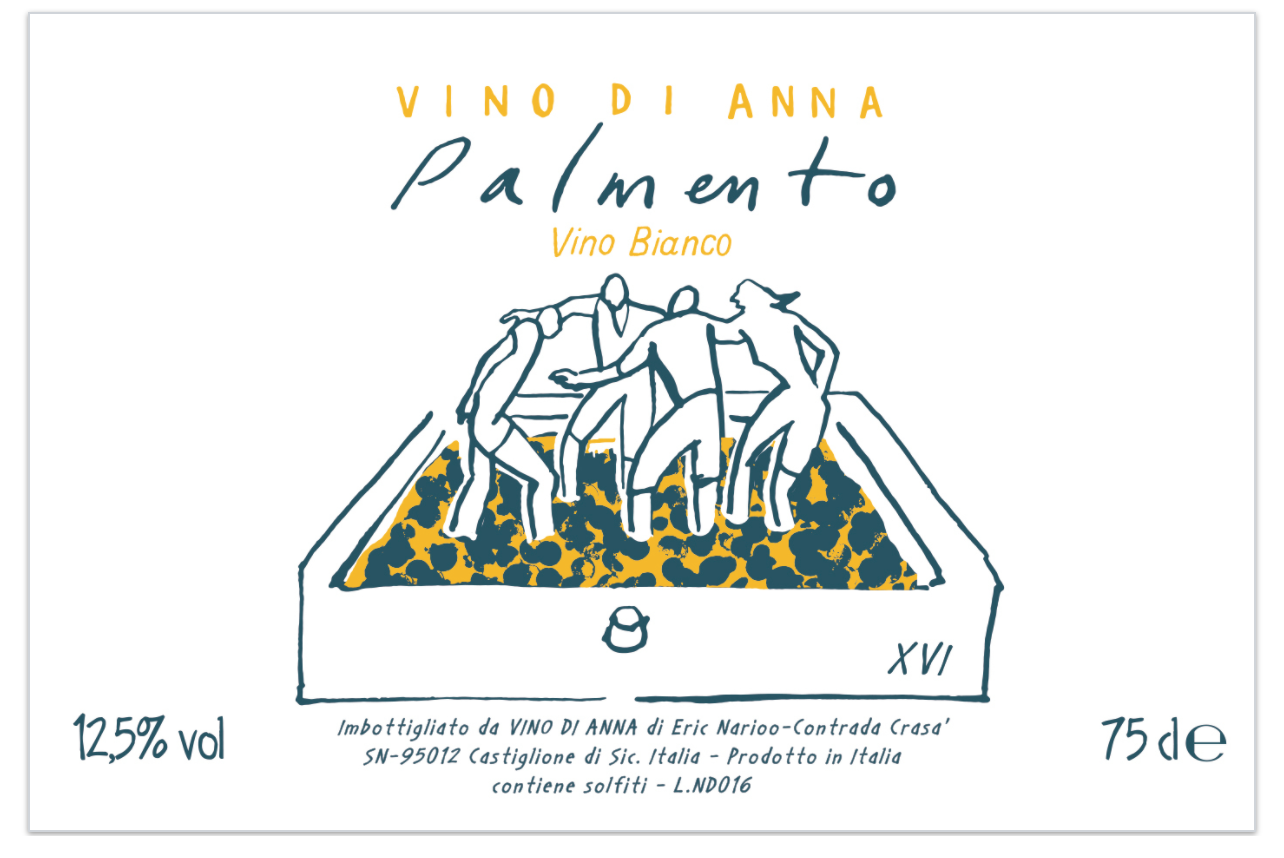 Anna and Eric have released their first Palmento Bianco from Vino di Anna. This is a field blend of indigenous grapes from Mt Etna, principally Catarratto (50%) and Grecanico Dorato (40%). The remaining 10% is a mix of Minnella Bianco, Carricante, Insolia and Uva Francese. The grapes whole bunched pressed into a small stainless tank. Alcoholic fermentation was spontaneous and without temperature control. The finished wine underwent malolactic fermentation. A miniscule amount of SO2 was added. It remained on light lees for 8 months before it was bottled without fining or filtration. Mid lemon in colour, this wine has appealing citrus aromas, coupled with an underlying minerality. The palate is flavoursome, with a fresh acidity and an attractive sapidity. The latest vintage of Qvevri Rosso is also available – old vines Nerello (60-100 years) from a high north-facing vineyard. Grapes are fermented in underground Georgian qvevri. Floral and expressive, this wine smells of red fruits, particularly morello cherries coupled with dry flowers. The palate is soft and silky, with a taut acidity and fine, textural tannins. The wine is flavoursome with an underlying minerality typical of the volcanic soils of Mt Etna. Every qvevri should have its day.
Slo-Cro! (Slovenian Treasures)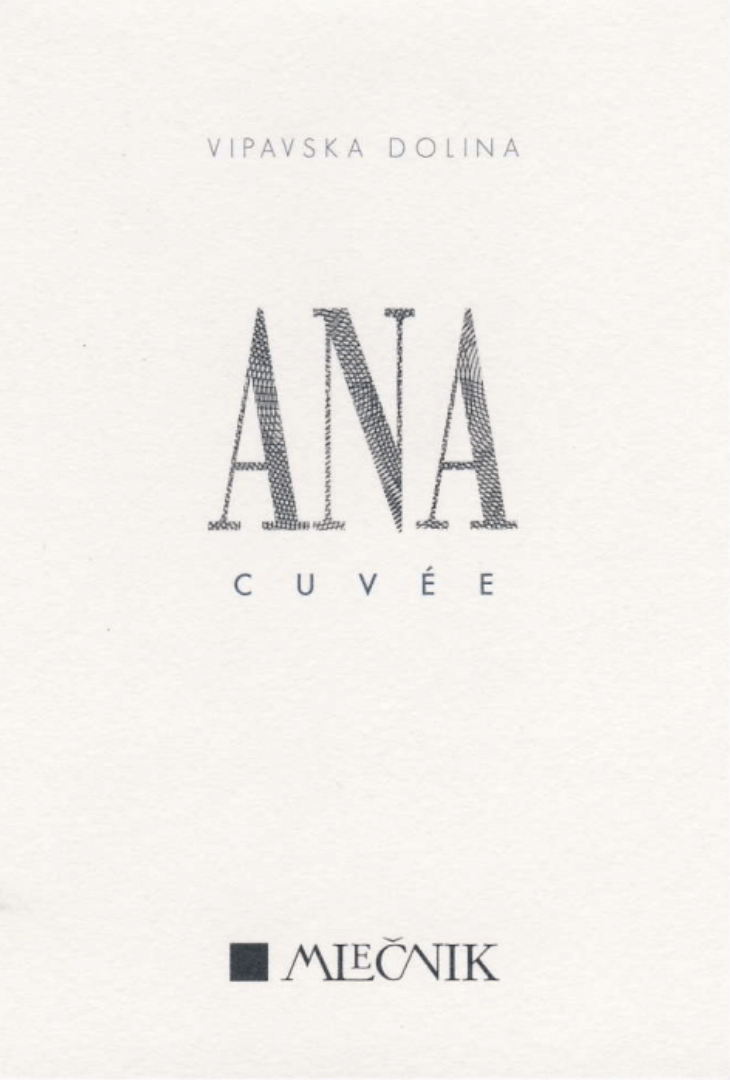 From Anna to Ana. The Mlecnik farm is situated in western part of Vipava Valley in Slovenia. They have planted Chardonnay, Rebula, Sauvignonasse (ex-Tokaj Friulano), Istrian Malvasia, Pinela and Merlot on their 9 hectares of organically-farmed vines, from which they produce an average total of 12.000 bottles a year. All their white wines undergo skin maceration (normally 3-5 days). Ana Cuvee (named after Valter's grandmother) harks back to a time when all wines were field blends utilising the local grapes such as Malvazija, Friulano, Rebula with the addition of Chardonnay. Beautiful wine, observing the fine balance between aromatic fruit and phenolic structure.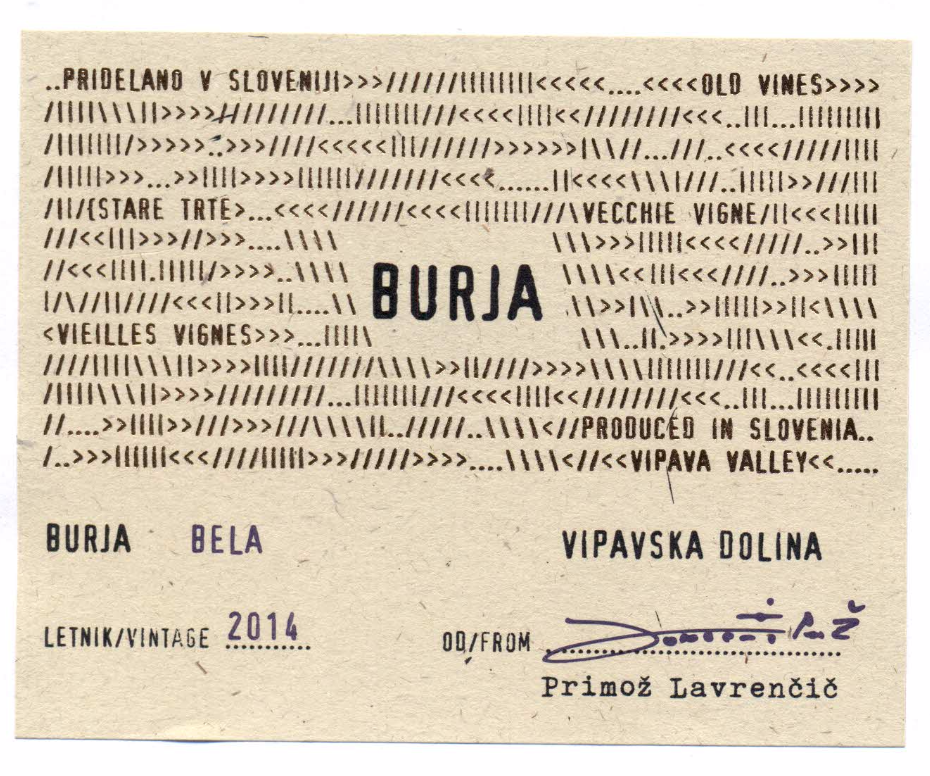 Burja Bela is our latest addition from Burja Estate (Primoz Lavrencic). His vineyards are in Vipavska Dolina, and this white is a blend of old vines Istrian Malvazija (30%), Rebula (30%), Welschriesling (30%) (sometimes called Laski Rizling or Riesling Italico) and other grapes from two vineyards with cool expositions of the classic local flysch soils – alternations of marl, sandstone, breccia etc. There is an eight-day maceration on the skins and then an ambient ferment in barrels with natural malo, and ageing in Pauscha and Slavonian oak. Bitter lemon/quinine notes, dried spice from the lees ageing and phenolics from the skin maceration underpinned by a chalky minerality.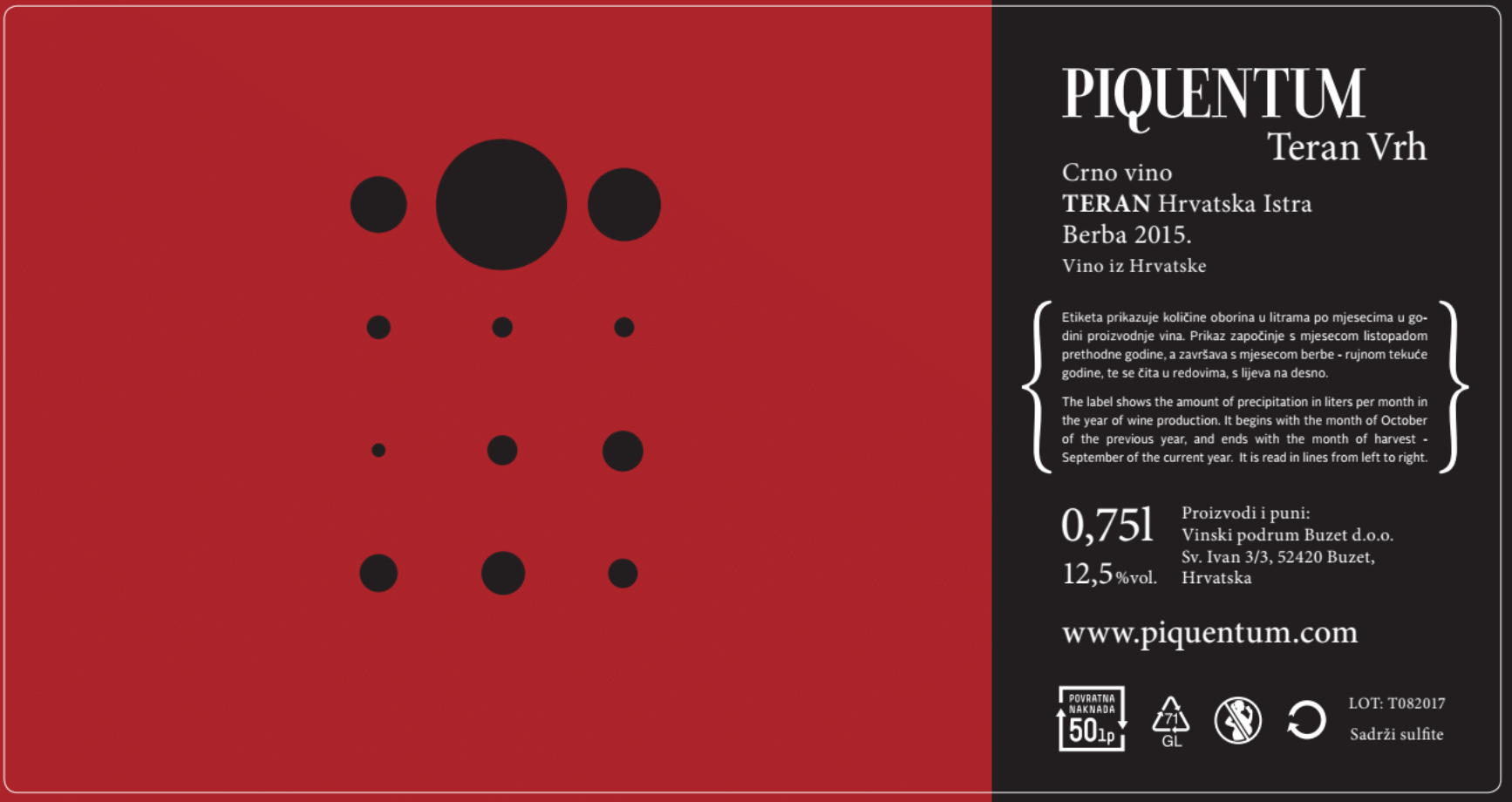 Down in the Croatian part of Istria (Istarka) Dimitri Brecevic is making some truly delicious wines at his winery called Piquentum near the hilltop village of Buzet (surely some mistake?). We will be taking four wines from him. The grapes for the Malvazija Blanc are planted in the predominately flysch rich white soil unique to Istria. The wine was then fermented in stainless steel after 2-3 days on the skins resulting in a wonderfully fine-grained texture and straw yellow colour. The old vines version is stunning; really mouthcoating and spicy. The Motovun Teran is destemmed, undergoes a 2-4 weeks spontaneous fermentation and natural malolactic fermentation, is aged in wood (barriques) from 14 to 18 months and bottled without filtration. Teran is in the Refosco (& Refošk) family, it differs in that it has slightly higher acidity and pronounced iron and sanguine flavours as well as brilliant sapidity. The Refosk, conversely, has lower acidity, a touch of bitter chocolate on the nose and broader fruit. And if want to know what the differences between Teran and Refosk, ask a Slovenian and then a Croatian – and stand well back. (More info on Piquentum in our recent Doug Decants.)
Thirsty for Hungary?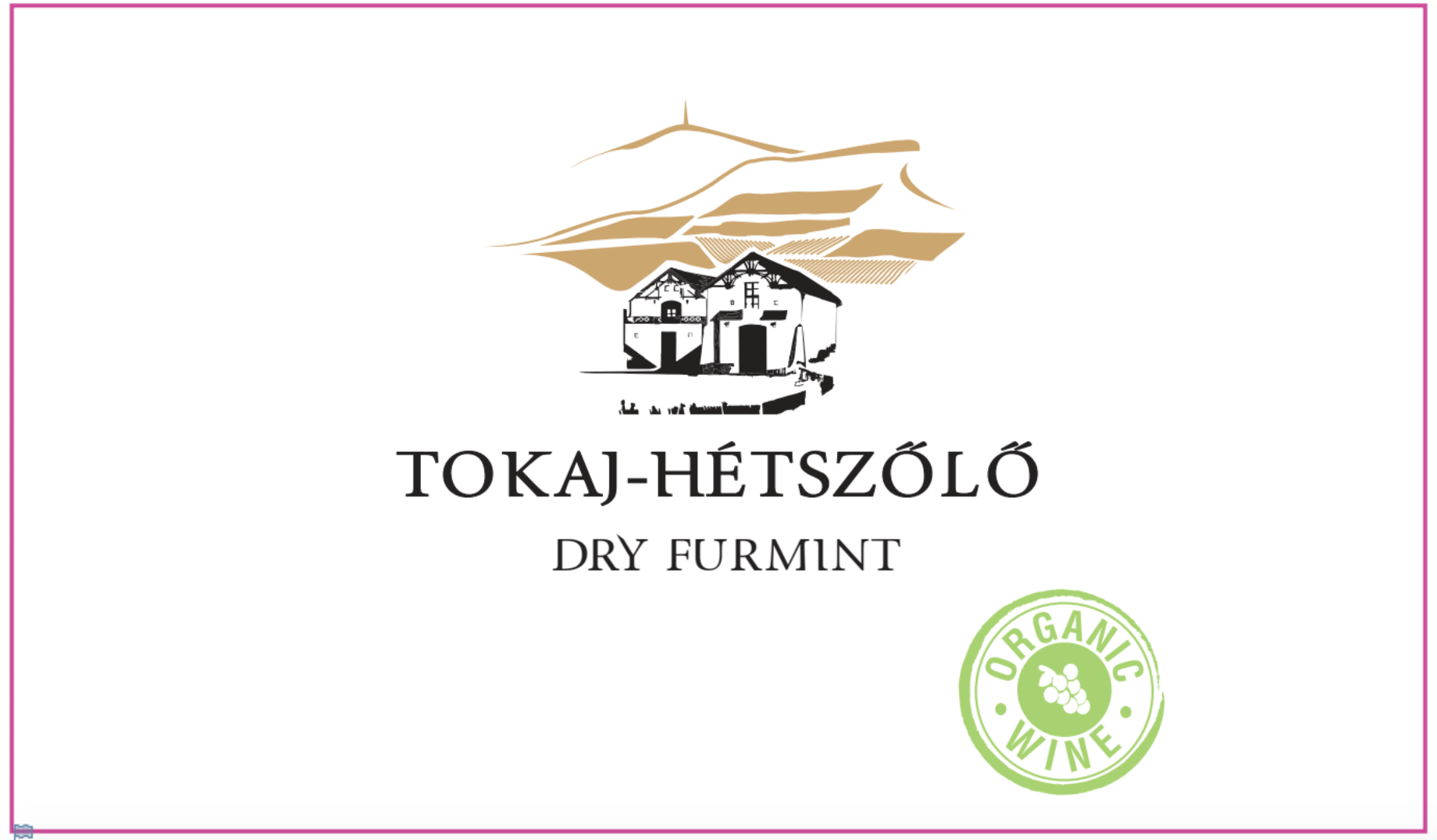 The results of our first foray into Hungary arrived at the tail-end of 2017, care of Hetszolo in Tokaj. Today all the 55 hectares of vineyards of the estate are cultivated strictly in organic way. No artificial fertilizers, nor herbicides, are used and natural pest management is practised using predatory insects. Soil management is done by means of composting and diverse cover crop. Allied to these changes is a move towards more natural wine making, using indigenous yeasts and spontaneous fermentation. There is a Tokaji Furmint from the south-facing Nagysz?l? & Hétsz?l? single vineyards on thick loess soil with more complex volcanic subsoil. Yields are around 35 hl/ha, and the wine is fermented and aged for five months in stainless tanks with weekly batonnage. The nose is quite reserved and a touch balsamic, but the palate is striking with lime, pear and green apple notes. Elegant acidity and minerality. The wine benefits from not being served too cold. Late Harvest is an important category nowadays for Tokaj. At Hétsz?l? they use mostly use shrivelled berries with no botrytis, the aim being to keep the wine fresh and fruity and easy to drink. This version comprised Furmint 70% + Hárslevel? 30% from low-yielding vines (25hl/ha) and, like the dry wine, is fermented and matured in tank. On the nose we find citrus, elderflower, linden blossom and fresh tropical fruit notes. The same fruit comes through on the palate along with minerality and lovely balancing acidity.
Zealander!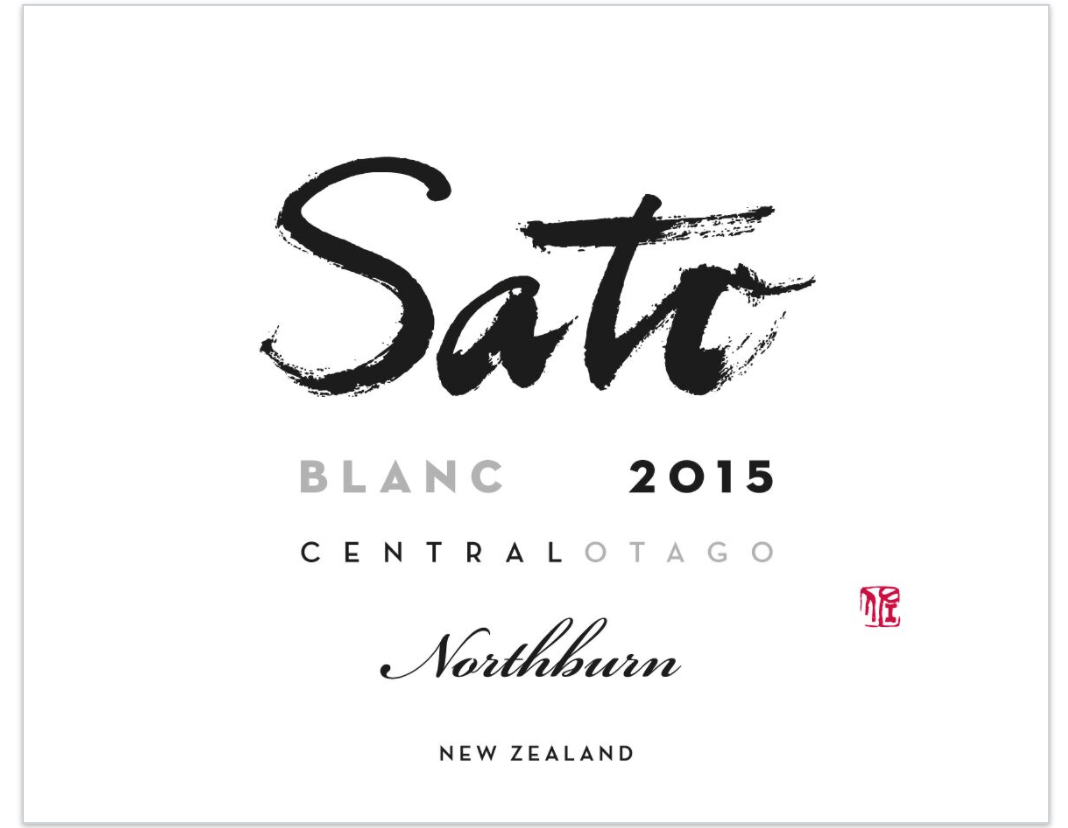 There is more to New Zealand than high-grade gooseberry-bush distillate. Yoshi & Kyoko Sato have put down roots in Central Otago. Whilst their own vines reach a mature enough age to harvest fruit from, they are working with biodynamically and organically farmed fruit from Northburn Station (near Cromwell). 2015 was a powerful vintage and the wines are bold and spicy. Riesling, Pinot Gris, L'Atypique (Pinot Gris and Riesling with skin contact) and Northburn Blanc (Chardonnay, Pinot Gris and Riesling on skins) are all from Northburn fruit. The Pisa Terrace Pinot Noir, with a portion of whole bunch, is dark-fruited yet fluid and beautifully drinkable.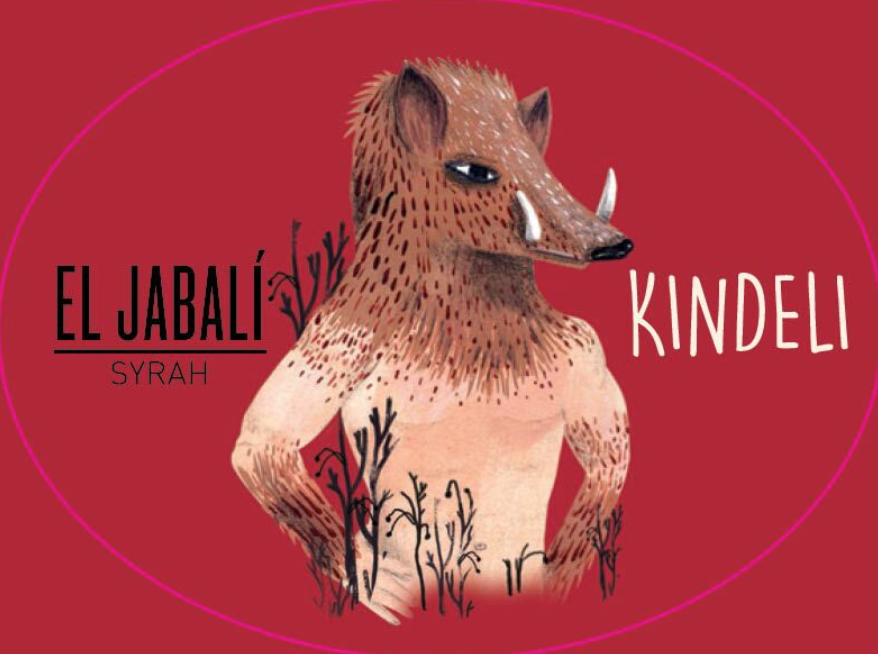 Alex Craighead is making some of the most natural and utterly drinkable wines in New Zealand. He is now based in Nelson and much of his fruit (organically farmed) is sourced from his own vineyard on old Moutere clay soils. Kindeli is a label for experimental, deeply smashable wines. La Lechuza is a Pet Nat Riesling (with some skin contact). Kindeli Blanco is Pinot Gris & Sauvignon, whilst Kindeli El Jabali Syrah is a brilliant value Syrah, whole bunch, carbonic (mostly)-fermented in stainless. No sulphur added. Very Crozey! The Don label is more to do with illustrating terroir differences with the same grape – the two regions being Nelson and Martinborough. We have The Don Nelson Pinot Noir and its equivalent Martinborough Pinot Noir. The former is rounder and more aromatic (and aged in tinajas), the latter firmer, more tannic and spicier. Finally, another skin-contact wine: The Don Nelson Pinot Gris. 36 days on skin, in amphora.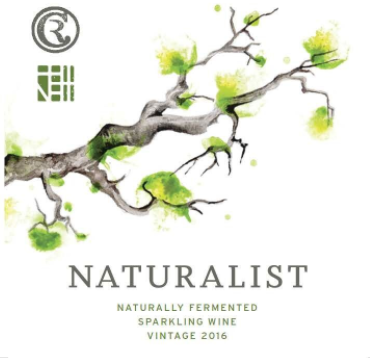 Lance Redgwell is making some very interesting wines at Cambridge Road in Martinborough. Two newbies for your pleasure – The Naturalist Pet Nat Blanc is actually from vines in Nelson on the South Island, being a blend of 50% Pinot Gris and 50% Sauvignon. Pear and biscuit flavours with a touch of citrus and herb. Nothing added. Cloudwalker White is skin- fermented chalky dry Sauvignon with lightly pressed Pinot and Riesling, aged on the lees for ten months. White grapefruit layered with pear and apricot and a lingering touch of almond. Transit of Venus was the only Pinot Noir made at Cambridge Road in 2012, a blend of two vineyards (one of which is the older home block). Picked a touch earlier to leave a vibrant line running through the wine. Lovely purity and expressiveness here, no new oak, very low sulphur, a truly delicious Pinot Noir.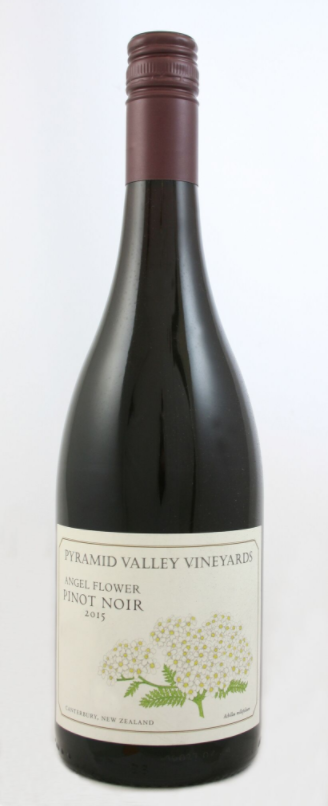 And back in stock after a considerable absence the home vineyard wines of Pyramid Valley. Two Chardonnays – Fields of Fire and Lion's Tooth, two Pinots – Earth Smoke and Angel Flower. The wines show the benefit of biodynamic farming and thoughtful (and intuitive) patient winemaking. They reveal the brilliance of the terroir (lots of active lime in the soils) with their incredible verve and fluidity.
Plus…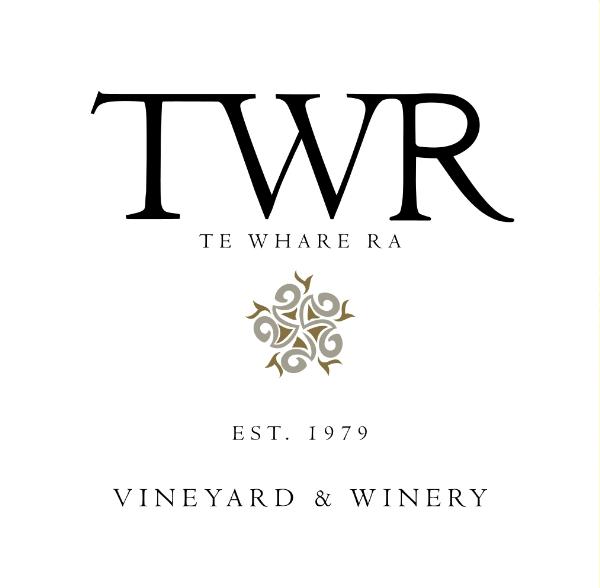 Sometime in March we should be receiving our first shipment from Te Whare Ra (Anna and Jason Flowerday). Te Whare Ra (TWR) is the oldest little winery & vineyard in Marlborough and was first established in 1979. Both the winery and vineyard are certified organic. Since 2003 it has been owned and operated by two winemakers – Anna & Jason. The TWR wines are truly hand-made. Everything is hand-picked, hand-sorted and the attention to detail is meticulous. Anna and Jason are dedicated to making delicious authentic wines that showcase the very best of Marlborough, not the mass-produced version. 'Wines made with cowsh#t not bullsh#t' as they say! We will be receiving their stylish and surprisingly textured Sauvignon, a dry and very refined Riesling D, a classic mouth-filling Pinot Gris, a super-drinkable aromatic blend called Toru White and a structured and very impressive Pinot Noir.
*
Interested in finding out more about any of wines mentioned? Buy online here or contact us directly…
Retail: shop@lescaves.co.uk / 01483 554750