In 2015, Lisa Lavagne and Brice Banchet decided to build their life project in the family home in Morlanche, to grow vines and make wine on the land belonging to Brice's grandparents, where they themselves (and their grandparents before them) were making wine over a century ago. This project was born from a shared desire to preserve and bring to life this family heritage.
2016 was the year they made their very first cuvée (a mere 300 bottles), vinified in the old vaulted cellars of the house.
Morlanche is still a small estate, albeit being one built up little by little, one vine at a time from 2000m2 in 2016 to almost 3 hectares today. Lisa and Brice work mainly with old Gamay vines (the historic grape variety of the Doux Valley in the  northern Ardèche) but they have also replanted young vines on some of the old plots including Viognier, Marsanne, Roussanne, Syrah and Pinot Noir (the fruits of which were harvested for the first time in 2020). All the grapes come from their own vines.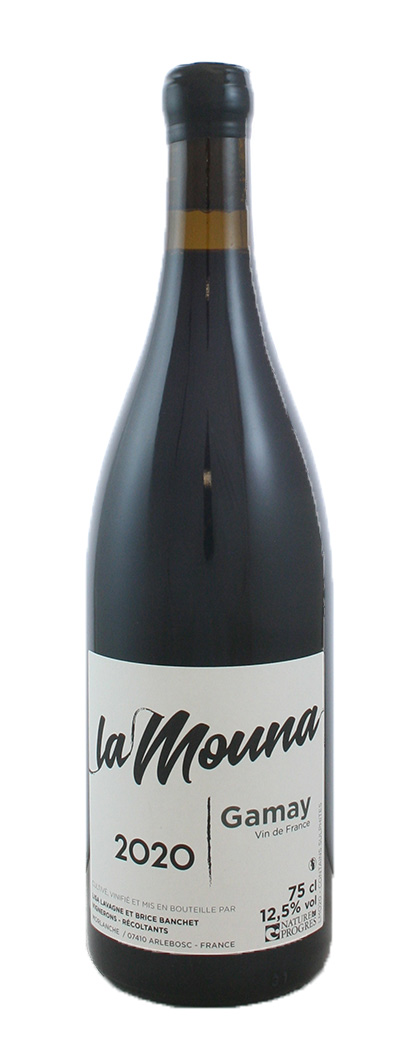 La Mouna comes from a 0.6 ha parcel of 50-to 90-year-old vines from La Mouna (in Empurany) on sandy-granitic soils at 400m altitude. Organic viticulture has been used here since the end of 2016: minimum treatments with sulphur and copper (less than 2kg of copper per year and per hectare). These old vines, trained and pruned in gobelet, cannot be mechanised – weed management is carried out by hand with a pickaxe and a de-weeder. Manual green harvesting is carried out during the growing season as well as limited leaf removal as necessary. Due to the sandy nature of the soils, this is a wine of wonderfully supple fruit, reminiscent of dark small plums, cherries and woodsmoke.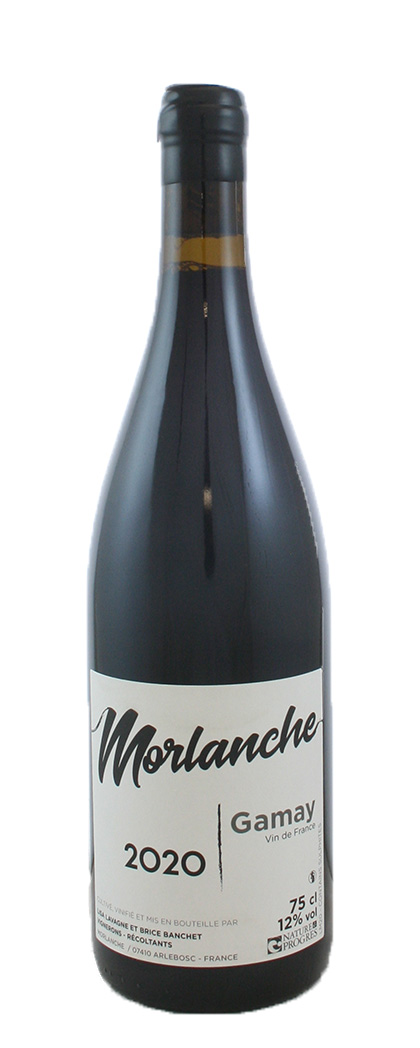 Morlanche is from a small south-facing plot of organically-tended old vines in Arlebosc, planted in 1905 on granitic, sandy-loam and stony soils at 435m altitude. Production is a mere 690 bottles for this cuvée. Old vines on rocky soils give this Gamay its exceptional crunchiness in the mouth and sheer depth of flavour. Reminds one a little of Hervé Souhaut's Souteronne.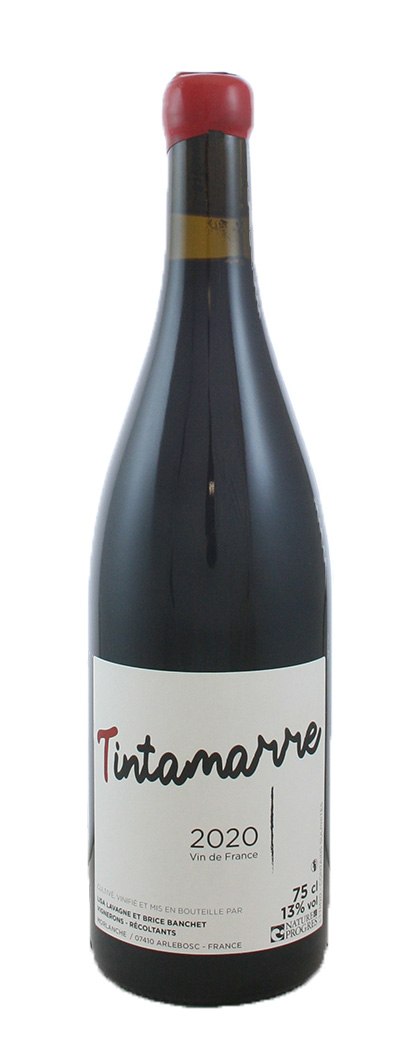 Tintamarre is a mix of young vines planted in 2018 (in Arlebosc) with the old vines from La Mouna, the proportion being roughly 1/3 to 2/3. The young vines are treated and hoed with a micro-tractor, grass management is done by hand at the foot of the vines. Yields are a mere 30hl/ha for the old vines and 10hl/ha for the young vine parcel. A more floral version of Gamay with pretty red fruits in the mouth and lovely freshness also.
Vinification is natural for all the wines. After a manual harvest in crates and meticulous sorting at the winery, whole bunches are fed into stainless steel tanks. The grapes are pressed with a wooden manual vertical ratchet press. There is a traditional maceration for 15 days, with some extraction by means of manual punch downs (1 per day or every 2 days). Ferments are spontaneous and ambient with indigenous yeasts before 9-11 months maturation in stainless steel tanks. The wines are bottled without filtration or fining and with the addition of 2g/hl of SO2 before bottling. (Totals are between 20-27 ppm).
2020 La Mouna
2020 Morlanche
2020 Tintamarre
*
Interested in finding more about the wines of Morlanche? Contact us directly:
shop@lescaves.co.uk |  sales@lescaves.co.uk | 01483 538820