Symbolic Significance of Orange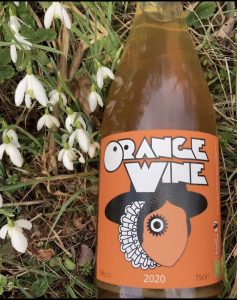 *Orange combines the energy of red and the happiness of yellow. It is associated with joy, sunshine, and tropics.
 *Orange represents enthusiasm, fascination, happiness, creativity, determination, attraction, success, encouragement, and stimulation.
 *To the eye, orange is seen as a very hot colour, so it gives the sensation of heat.
* Orange increases oxygen supply to the brain, produces an invigorating effect, and stimulates mental activity. It is known to appeal to young people.
*As a citrus colour, orange is associated with healthy food and stimulates appetite.
*Orange is the colour of autumn and harvest.
*In heraldry, orange is symbolic of strength and endurance.
Taste is fluid. It is dependent on the wine and, perhaps more often, one's mood. My first encounters with raw natural wines were influenced by the fact that I had no reference and therefore was entirely open to these novel aromas and flavours that I was experiencing. Had I a more delicate sensibility, I might have been shocked to the core.  Often one is in analytical mode, dissecting wine in terms of each and every aspect of appearance, smell and flavour, and consciously or unconsciously marking it according to normative values. But taste is also what feels good or right at a given moment. And since the way we feel changes constantly, our tastes may also change accordingly.
Those who are not profoundly shocked by orange wine, haven't understood it.
I sometimes seek a quality in wine that can only be described as tactility. It is that quality wherein the liquid touches taste-buds in such a way – both physically and aromatically – that it engenders a sense of total phenolic engagement. Although certain white wines can give me the same pleasure, I love to drink skin contact/amber wines for the very reason that they encourage you to roll them around the entirety of your mouth, to explore them as textural things, and to find a three-dimensional language to describe the sensations.
A textural wine resists a glib description, it does not normally surrender its all at first sniff or gulp, and so requires sensitivity and understanding.
Certain visceral wine experiences result in a form of ASMR, that term coined by Jennifer Allen, and standing for:
Autonomous – spontaneous, self-governing, with or without control
Sensory – pertaining to the senses or sensation
Meridian – signifying a peak, climax, or point of highest development
Response – referring to an experience triggered by something external or internal.
The catalysts for ASMR tend to be auditory or tactile and are often repetitive or ambient.
Much as there is pleasure in listening to the sound of the wine glug-glugging from a bottle or the susurrus of champagne hissing and fizzing in a flute, the wines that appear to possess the greatest capacity to tap into our memories via retro-nasal absorption and trigger a kind of synaesthesia, that sublime visualisation of colours or sounds or music or the simpler experience that morphs into either the visual-tactile or an auditory-tactile, have a rich textural base.
As if using all their senses to taste, rather than just their tongues, certain individuals seem to be more physiologically tuned into the tactile bandwidth of the wines. Those people may even experience a frisson, that overwhelming emotional response to stimuli, expressed in a tingling sensation.
Although, I suppose, any smell or taste sensations may take you on a synaesthetic journey or evoke a frisson, there are wines that, by virtue of their very colour or textural weave, are more likely to evoke ASMR. The wines themselves may be complex and complete, but to appreciate them you must be receptive. In ASMR itself, sensations tend to be triggered by sounds; with wine appreciation, if we are in the mood, we can allow all our senses to play off each other simultaneously to bring us to the peak of pleasurable satisfaction and see colours and shapes beyond the normal spectrum.
Amber/orange wines with their textural subtlety and complexity seem to tap into other areas. The best of these wines, when we feel them in our mouth, give us the impression that we are touching them with many other parts of our body at the same time. With these wines, however, you must start with their evocative colour, which resonates on so many levels. Orange, for example, combines the energy of red and the happiness of yellow. It is associated with joy, sunshine and heat. It also represents enthusiasm, fascination, happiness, creativity, determination, attraction, success, encouragement, and stimulation.
Wine-tasting notes are based on clear distinctions and precise evaluative terminology – of oppositions between white versus red, the clean skin versus maceration, and describing the relative body of the wine in question. You can call a wine unfiltered or cloudy, but that doesn't come close to describing the quality of its colour. When we have a wine that has a colour that seems to shift according to the light, that possesses a special energy of its own, aromatics that are more than primary, and a texture that is multi-rhythmic and multi-layered, then this is a wine that by its very nature has the wherewithal to bathe our senses in ambient pleasure and evoke ASMR.
If amber wines were music, they would be as live performances, fuzzy, rough-edged and unpredictable. Their tactility means that you can touch them at the same time as they touch you. And like the best live music, they may give one a peculiar frisson.
Orange-hued Epiphanies
Here are some of the wines that have changed the way I have tasted and made me appreciate that wine is more than a shiny surface.
Erde ~ Sepp Muster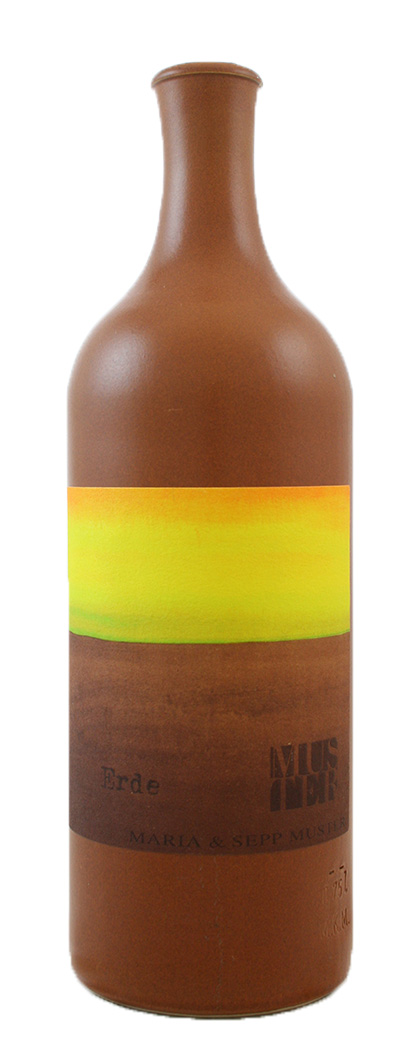 Erde means "earth", and this resonant amber wine is housed (and liberated) in a beautiful clay bottle adorned with the striking labels based on the work of artist Beppo Pliem, a dear friend of the Muster's, who just before his death, created a series called "More and more of less and less", and whose paintings express the natural interaction between the earth, the sky and the vine. The farming is watchfully and respectfully biodynamic, the vine-training done according to traditional local methods, the Styrian climate marginal, the soil a lime-rich clay opok, the altitude 450 metres, and the grape Sauvignon with a little bit of Chardonnay. A maceration of twelve months, and a rich and varied fermentation and maturation process in Pauscha barrels, alternating between reductive and oxidative, gives this wine its profound, almost perpetually shifting, character. As Sepp himself says: "Our way of working is very free and engenders lots of uncertainty. Nature is not always predictable, and follows its own laws. It's a good thing, as too much certainty clouds our vision of opportunity, and impedes change. The advantage of this uncertainty is that it gives the wines a strong personality, full of vitality and meaning."
Although I had drunk the wine on several occasions, I had never experienced it through someone else's eyes and been so receptive to its complexities.
"I asked her if she was amenable to trying an unusual wine. She declared herself willing and so I ordered – and we drank – a bottle of Sepp Muster's Erde from southern Styria in Austria. I can only describe the experience as beautiful, for the wine took us on a wonderful sense-ravishing journey. Erde, maybe, but Himmel in the glass!), Initially, it detained our attention with its striking orange colour, inviting us into a nose hinting of orange blossom, elderflower, wild mint, golden plum and apricot skins. The wine had moved by the second glass, its palate revealing honeydew melon with delightful pickled ginger and dried cumin, then changing once more slowly becoming leaner and more reserved, impressing now on the stones and mineral salts (the opok showing through here). By the final glass the Erde was tightly wound, more intense and spicier, the minerals shooting through the fruits themselves. My companion and I looked at each other and simultaneously mouthed the word: "Wow"."
Such experiences mingle beautiful hilarity with clarity in a kind of epiphany. The wine exudes glamour, charisma, celebratory joyfulness. We owe it to ourselves (as well as to the vigneron and her wine) to be receptive. Increasingly, I try to experience wines more completely, by not insisting but rather sensing them, not itemising my impressions as if I were searching out a shopping list of qualities, but casting judgement aside, tasting inside out, exploring personality, viewing flaws as textural variations within the whole rather than diminishing faults. I want to dive into the internal story, engage with origin. I am into mutability and playfulness on occasions. I like simplicity and singularity, wine as haiku, the miniature of grace and purity. I like structure, but I don't always need structure. Wilfulness is also fine. Energy, tension, cut and crunch. Juice gushing over my tongue. All this.
This soaring earth-wine is nurtured both by the minerals within the soil and the light from the sky. Its colour is expansive, shiny and amber, its structure strong, its finish saline. One tastes nothing other than what is integral to the wine. One tastes much, but one tastes that less is more. Words are not enough.
2015 Mandili Mtsvane, Marina Kurtanidze, Kartli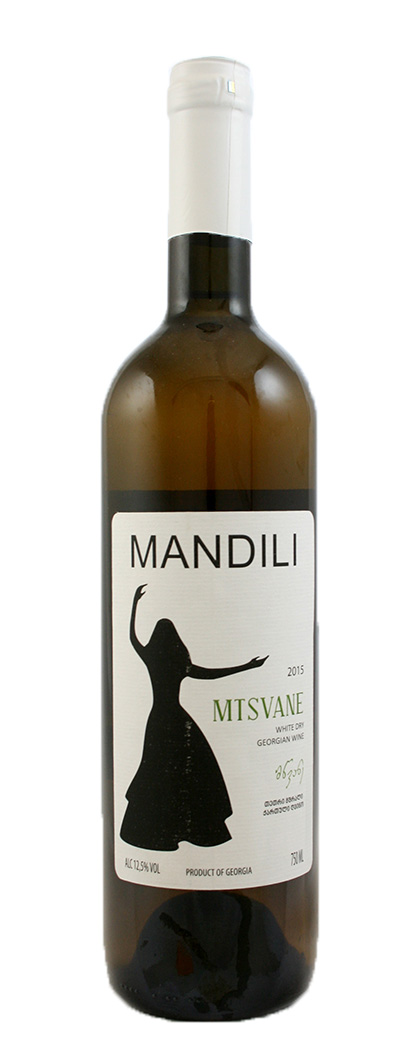 Mandili originally was the project of Marina Kurtanidze (who is married to Iago Bitarishvili) and Tea Melanashvili. Since this vintage, Marina has been making wine under her own label.
Both women at the time wanted to make a wine that was both Georgian in spirit and also conveyed the essence of creation by women. They chose the Mtsvane grape because they both loved the wines that came from it and they were also able to buy wines from healthy, organically-farmed vineyards. In this process, they had the help of friends, and encouragement from fellow qvevri producers.
Winemaking in Georgia may have an 8,000-year heritage but it still feels like something done on a wing and very many prayers! The grapes – skins, stems and pips (the mother) are left in the big terracotta clay qvevri buried in the earth for six months, wherein they undergo their primary and malolactic fermentations. The vigneron can't monitor the wine during this lengthy gestation period, so after the primary fermentation is completed, the qvevri is sealed and the wine is left to tick over and receive its nourishment from the "mother". Many Georgians will say that the opening of the qvevri is like giving birth to the wine, literally putting it on its feet.
The Mtsvane is slightly more come-hither than the Kakhetian Rkatsiteli and more al dente (if that's a wine term!) than the Chinuri grape which flourishes in the Kartli region in central-eastern Georgian. The Mandili version is simply gorgeous. The salmon-pink colour is inviting, the nose speaks of so many things including roasted apricots, crystallised citrus, even grilled mushrooms and the palate encompasses tea, sake and a pink grapefruit tangerine-tang. Like the best Georgian wines, it possesses earthiness and real umami flavours balanced by energetic acidity and fine-grained tannins. Texture is an important dimension in wine, but it requires fluidity to bring all the components into relief. This wine has that fluidity. It is also as if the colour has more layers to it than most normal wines and that you can taste these layers, these extra dimensions in the wine itself.
2006 Rebula, Valter Mlecnik, Vipavska Dolina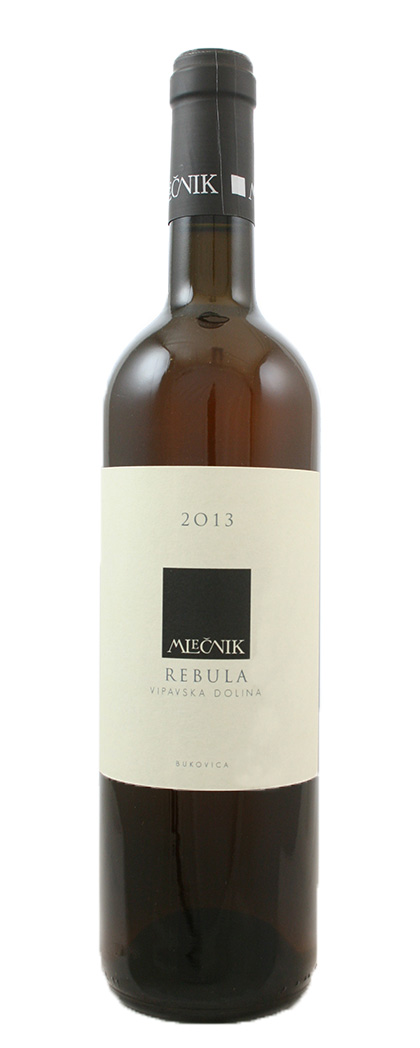 The Mlecnik 9ha farm, situated in Bukovica at the western end of the Vipava valley near the Italian border, is planted to a mix of Chardonnay, Rebula, Sauvignonasse (ex-Tocai Friulano), Istrian Malvasia, Pinela and Merlot, all of which produces a mere average total of 12.000 bottles a year. All the grapes for their wines come exclusively from their own vineyards which are cultivated organically. Mlecnik has been certified organic since 2005.
Their meticulous vinicultural approach is aimed at producing wines of exceptional quality. They have adopted a training method and pruning techniques leading to very low yields and which also serve to build resistance to diseases and pests.
All maceration in the winery is without temperature control and fermentation is spontaneous. The white varieties spend three to five days with the skins, the reds approximately two weeks. Maturation takes place in classical big Slavonian oak barrels with the wines aged for up to two years in these vessels, bottled and then aged for even longer before release.
He has delved deeply into the theory of skin contact and showed us an old book (recently translated into Slovenian) – a two- hundred-year-old scientific treatise on the subject, called Vinoreja (by Matija Vertova). Valter himself is a serious philosophical man, and the wines are the same, being profound, balanced and calm. I would put them near the pinnacle of those coming from the skin-contact fraternity. The Rebula, in particular, is gorgeous, because he really gets the extraction just right.
Rebula is one of the principle autochthonous varieties of Vipava Valley and as such brilliantly reflects the terroir and vineyards. With its thick skin, it is always last to ripen and produces a wine with the body and tannic structure that reminds one of a red. Mlecnik's Rebula, for example, was macerated for four days without temperature control and fermented with native yeasts. This allowed the wine to extract the maximum of natural substances present in its skins, ensuring a strong natural stability. The wine is an intense amber colour with brilliant opacity. This is also the consequence of no-filtering approach. After pressing the wine is transferred into big oak barrels, where is remains for two years. During this period, the wine carries out a natural malolactic fermentation.
These are compelling natural wines. Valter laughs as he recalls his first efforts at winemaking – spending 18-hour days in the winery, constantly worried about the temperature, every detail of the process. Now, he says, the winemaking is simple, and he is making it simpler still, not worrying about things and spending less and less time in the winery. He proudly shows us his old manual press and how quick and easy it is to assemble and take apart and how simple the extraction is.
Wine is a kind of food; it provides nourishment. The phenolics in orange wines not only effortlessly match a variety of different foods, they are a meal in and unto themselves.
The 2006 of this wine was drunk with Marko Kovac and Primoz Lavrencic on the last day of summer (or so it felt) outside, with a wholesome meal composed of ingredients largely harvested or grown in the environs of the restaurant. Whenever I taste the wines of Mlecnik I feel that they embody the journey towards long-term balance. This Rebula was youthful wisdom incarnate. And the colour, which seemed to shine from within, was enchanting.
—
Orangeness or "amber-tude". The colour blindsides some drinkers, falling outside of the usual smart division of wine always being one of the three colours. It is not just that it is a new colour, it is this sense of otherness, however, but also of new style and content.
Whether or not you subscribe to such notions, the colour orange has unusual vitality. I've witnessed the reactions of customers in restaurants and bars, a combination of surprise and elation, as the light catches the wine when it is tumbles into their glasses. This beautiful shimmering colour generates expectation (one way or another!), and provokes keen interest. For we drink with our eyes also. Orange has subliminal associations – amusement, the unconventional, extroversion, warmth, fire, energy, activity, danger, taste and aroma. Mythological paintings traditionally showed Bacchus, the god of wine, ritual madness and ecstasy, dressed in orange. Many orange wines are a potent pleasing cocktail of wild aromatics and warm energy.
There's something else and perhaps we don't talk about it enough when we are discussing wine. Wine is a kind of food; it provides nourishment. The phenolics in orange wines not only effortlessly match a variety of different foods, they are a meal in – and unto – themselves.
Association is crucial when we experience wine. We know that aromas have the power to unlock memories. Colour is also a considerable stimulant and orange is the most explosive of the colours in this regard. When I see an orange wine, my expectations, my appetite for the intriguing and challenging is whetted. It is as if one's brain is sending out signals to stimulate the receptors in the taste buds, and when the wine is subsequently smelled and tasted, the pathways to the parts of the brain that store associations and memories and to the pleasure centres themselves, seem to intersect to engender a powerful response.