When we talk about the New World we don't think about Christopher Columbus and Captain Cook and all those would-be circumnavigatory dudes looking to open trade routes new, but countries which have espoused a more modern approach to winemaking and wine marketing.
Some points of difference are contrived. Wine is wine, after all. What you can't do immediately is to create a gastronomic culture out of thin air. And novelty for the sake of it, without qualitative underpinning, is pretty meaningless.
Each country, and each region, must begin to think in terms of unlocking the potential of its terroir and discovering a singular cultural voice.
Here is a selection of New Worlders that have arrived fairly recently. They embody a wide spectrum of places, terroirs, soils, farming approaches and winemaking styles. Yet they are all true to themselves, in their different ways.
You say Moscatel, I say Zibibbo (to be pretentious), we both say Tinajas
All your favourite categories ticked here. Organic – or bio. Region: Bio Bio. Soil – volcanic. Vessel – terracotta pot. Colour of wine: amber. Sulphites – nada. Condition: wild.
2019 Moscatel tinajas, Mauricio Gonzalez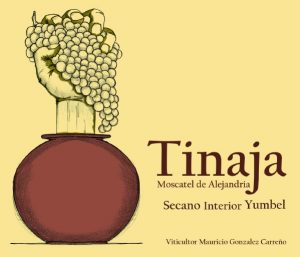 Riesling, schmiesling and other aromatics…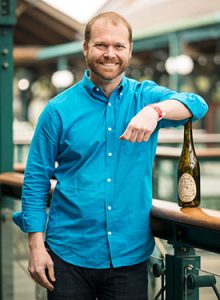 Rieslings that are not diesling. Oregon and NZ. Back to the egg with Ovum. A pair of Rieslings, Memorista and Base Line. Base Line now dances to a bolder beat. This is a selection of the best barrels of Ries and aged that much longer in egg and barrel. Add a tuneful Gewurztraminer. The vineyard remains the same (the inimitable Gerber Vineyard in the Rogue Valley), but the song is always different (in this case To Love Somebody by The Bee Gees). To Marlborough country where Anna and Jason from TWR bring us lovely variations on New Zealand old(ish) vines Riesling. D stands for dry, M for Medium. O for Obv. The Gewurz is also from the original home block, and is a more delicate version of this oft-maligned variety.
2018 Ovum Memorista Riesling
2018 Ovum Base Line Riesling
2018 Ovum To Love Somebody Gewurztraminer
2017 TWR Riesling D
2019 TWR Riesling M
2018 TWR Gewurztraminer
Wizzy Oz Gippers
Down on the farm in the Strezleki ranges in Gippsland, Mr P Sullivan devotes himself to white grapes, though not all the resultant wines turn out that colour. A pair of Chardonnays are more than all white, however, one being called Ada (after the river that runs by the vineyard), the other Baw Baw, this latter wine guaranteed to appeal to hobbits, elves, gollums and ringbearers alike. It hails from Baw Baw Shire. Both Chardies hold the fine line between barrel-fermented texture and bristling stone-fruit freshness. Waterskin is a co-ferment (on the skins) of Sem & Sauv with a splash of direct pressed egg-fermented Cab Sauv for good measure – as you do. And Rain is 2 x skinny Pinot Gris plus Cab Franc, fermented separately before assembling. The former would catch the eye of amber-seekers, the latter has a reddish sunset-tinge. The wines are fun, but serious also and Pat's dedication to these vineyards shows in the fact they are now biodynamically-farmed and on the way to being certified. Biodynamic, not crazy.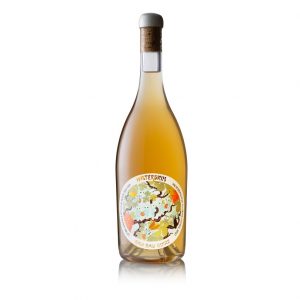 2018 Ada River Chardonnay
2018 Baw Baw Chardonnay
2018 Waterskin
2018 Rain
Si SI Senor & Senorita 
Yes, yes, indeed. You can tell the difference between these Margs – definitely not buttery. And that's a good thing. Another Ada Chardonnay for your inspection (this one named after Iwo's sister) all apricot skins, ginger nuts and stone-crunch. We also see the return of Iwo and Sarah's two natty wines. One called Lello, by name and by nature, Sauvignon and Semillon fermented with skins in open top for 14 days. Floral, grassy and lemon/passionfruit scents. On the palate herbal notes, a peppery lemony tang and a good amount of textural acidity. And then there's Baba Yaga, a bewitching blend of skin contact Sauvignon and Cabernet Sauvignon. Wild and aromatic on the nose with red berries, rose petals and herbaceous notes. The palate is textural and fresh with citrus fruits. Margers – you shall go to the natural wine ball.
2018 Ada Chardonnay
2018 Lello
2018 Baba Yaga
Swartland Bandit-Tree 
We always look forward the new vintage releases of El Bandito and Baby Bandito from Testalonga. Three baptised babes include Keep On Punching, the laser-sharp Chenin, Stay Brave a golden skin-macerated version, and Follow Your Dreams, the pleasure-giving Carignan. These younglings have something of the force with them. The El Bandito club contains two pet nats: I Wish I Were A Ninja (Colombard) and I Am The Ninja (Chenin). Grown-up Bandits including the Good: Monkey Gone Heaven; The Bad: The Dark Side and The Pigly (Mangaliza). All yours for a mere fistful of dollars. Craig's wines breathe confidence; they come from grapes from sensitively-farmed vineyards through the Swartland and the vigneron is just letting that fruit speak for itself.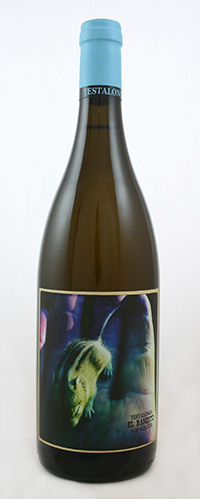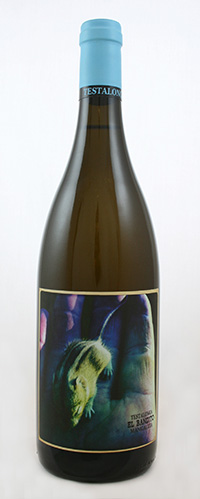 2019 Baby Bandito Keep on Punching
2019 Baby Bandito Follow Your Dreams
2019 Baby Bandito Stay Brave
2019 I Wish I Were A Ninja
2019 I Am The Ninja
2019 El Bandito Mangaliza
2019 El Bandito Lords of Dogtown (tiny amount)
2019 El Bandito The Dark Side
2019 El Bandito Queen of Spades
2019 El Bandito Monkey Gone Heaven
*
Interested in finding more out about the wines mentioned? Contact us directly:
shop@lescaves.co.uk |  sales@lescaves.co.uk | 01483 538820