Paul-Henri Thillardon, originally from Frontenas in the south of the Beaujolais region (where his father was a vigneron), settled in the appellation of Chénas in Beaujolais in 2008 at the ripe young age of twenty-two. He had started out as a Burgundy wine merchant in the business of selling grapes, but decided to throw himself completely into the adventure of organic winemaking. This choice made him a sort of a rebel in a region where conventional farming and high productivity was an article of faith.  In 2009, he met Fleurie winemakers and movers-and-shakers of the Fleurie natural winemaking scene, Jean-Louis Dutraive and Yvon Métras, who took the young Paul-Henri under their wing. His own enthusiasm encouraged his brother Charles to join him in 2012, followed by his youngest brother Jean-Baptiste in 2017, and finally his sister Aude in 2018.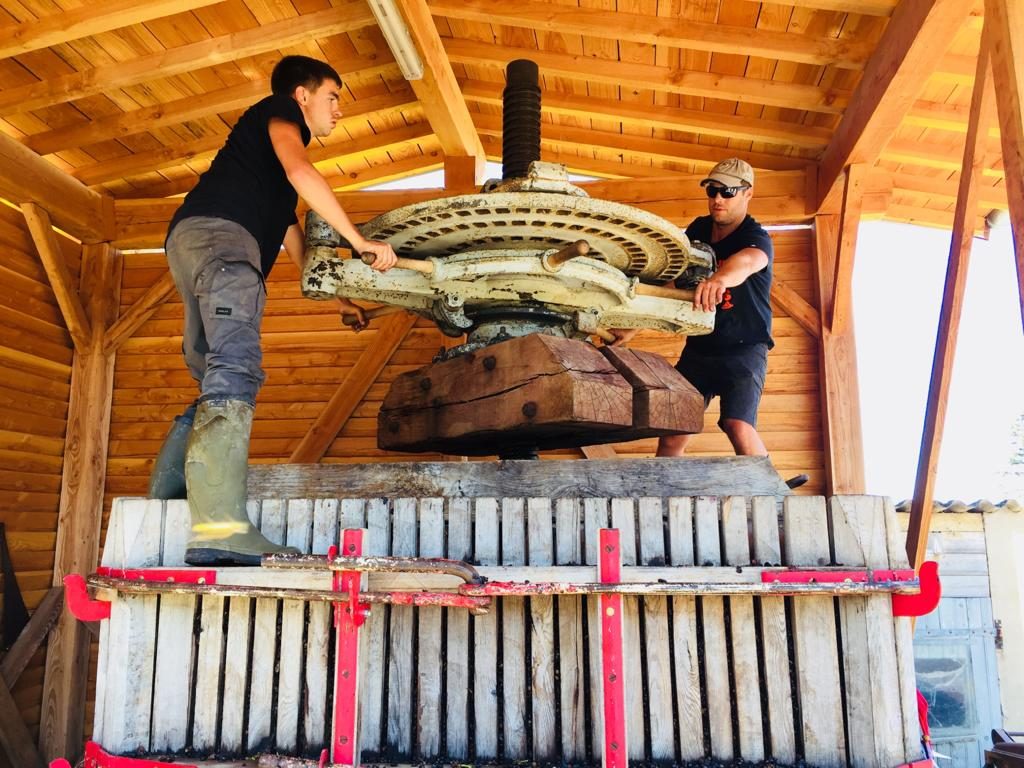 The family domaine is in the village of Chassignol where they have four hectares of stunning very old vineyards (including some 80-100 year old vines). In Chénas, the soils on the left of the river are sedimentary, whereas (decomposed) granite soils dominate on the right. This granite is very old, because there has never been any glacial erosion.
Today, they cultivate a total of twelve hectares of vines, spread over the appellations of Chénas, Moulin-à-Vent and Chiroubles. They work according to the precepts of organic and biodynamic agriculture and are in conversion to full certification.
The brothers consider that the environment in which they live is an integral part of the winemaking process and have reintegrated animals into the heart of the domaine activity (cows, horses, poultry, pigs, bees…). All the vineyards are surrounded by hedges and they have reintroduced trees into the middle of vineyards, especially in Chassignol. Their two horses are used to plough the soil between the rows.
Vinification is done separately and selectively, plot by plot. Paul-Henri and Charles give free rein to their curiosity in the cellar, they are open to everything (except thermovinification) and experiment a lot while always maintaining discipline and precision.
They want to make natural wines, but natural wines that are free of obvious faults.
They harvest manually in 20-kg boxes which are then are cooled in a cold room to reach a temperature between 7 and 10 degrees. Whole grapes are lowered into concrete vats by gravity without any oenological input. There is no pumping over or punching down. Maceration lasts between 15 and 28 days depending on the vintage followed by vertical pressing with a wooden press. Ageing takes place in a mix of concrete, enamelled steel vats and old 228l, 400l and 600l barrels. The wines are brought to bottle with minimal or zero sulphur, and are unfiltered and unfined.
They are truly vins de terroirs, profound and mineral, yet also wonderfully delicate.
The wines:
2019 Au Sud du Nord Blanc is a brilliant natural Chardonnay, a so-called confidential wine (i.e. one that is rarely produced). Ripe citrus mingles with saltiness and a reductive flintiness to produce a white with definite energy.
2020 Chénas "Les Carrières", from a rocky part of the cru with flinty soils, is supple, fine and elegant with real focus and purity. With notes of wild cherries and other red berry fruit, this is expressive and floral.
2019 Chénas "Les Blémonts" (magnum only)
From a south-east facing vineyard with clay/manganese soils. Very sappy, fine and expressive with vivid raspberry and cherry fruit. Grippy and focused with a mineral-saline edge to the pure fruit. Lovely vintage.
2019 Chénas "Chassignol"
The Thillardons now have a monopoly of Chassignol having purchased a vineyard from one of their neighbours. This is a north-east facing (horse-ploughed) plot at an altitude of 350 metres on quartz and pink granite soils. Focused and intense with hints of black as well as red fruits as well as dried flower and spice. Quite taut now, this wine will develop beautifully over time.
2020 Chénas "Vibrations"
From very old vines, this is a blend of vine blocks with different aspects but mainly decomposed granitic soils. Lively and bright with a lovely bounce of acidity, chewy cherries and raspberry pit and a rasp of white pepper and dried herb character to finish off.  A pure, energetic super-digestible style of cru Beauj, reminiscent of the wines of Dutraive.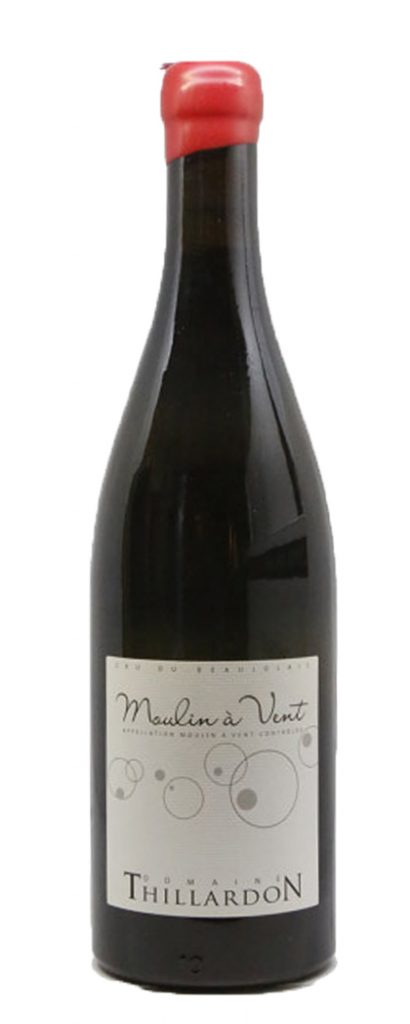 2020 Moulin-à-Vent
From the area bordering Chénas, this is a lighter style of Moulin-à-Vent. A prettier, more mineral-inflected side of the appellation. Initial floral aromas give way to a medley of redcurrant, white pepper, strawberry, and blood orange. Juicy, sour cherry and wild raspberry flavours with a firm earthy core finishing with ripe tannins and bright acidity.
*
Interested in finding more about Domaine Thillardon? Contact us directly:
shop@lescaves.co.uk |  sales@lescaves.co.uk | 01483 538820