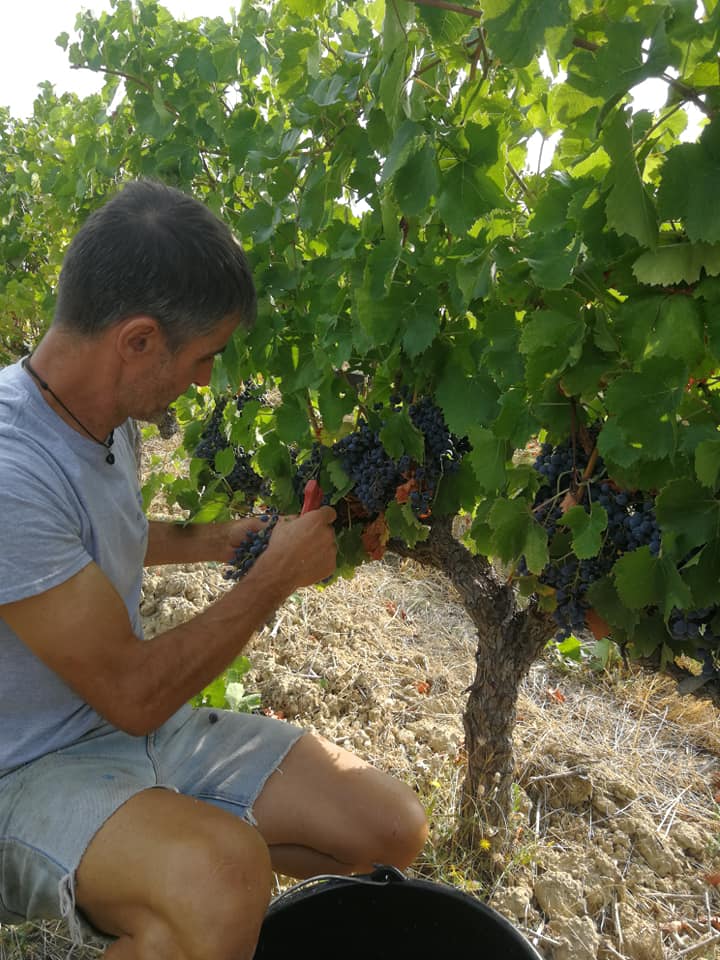 Christophe was born into a family of vignerons. His great-grandfather already made wine in cellars in the village as well as being a polycultural farmer. His father Gilbert left the cooperative cellar in 1979 to create his own winery and vinify his wine, which he sold at that time to negociants. Christophe joined him in 1994 and, from that time his father left him to "fend for himself". Christophe largely taught himself, and then Hélène came to lend a hand, and subsequently became responsible for many aspects of the winery. Valvignères, itself, is located in the heart of a valley (vallis vinaria, in Roman times: the valley of the vine) has an exceptional micro-climate that produces healthy, beautiful quality grapes.
How do you like them grapes: Syrah, Pinot Noir, Merlot, Grenache, Viognier, Chardonnay.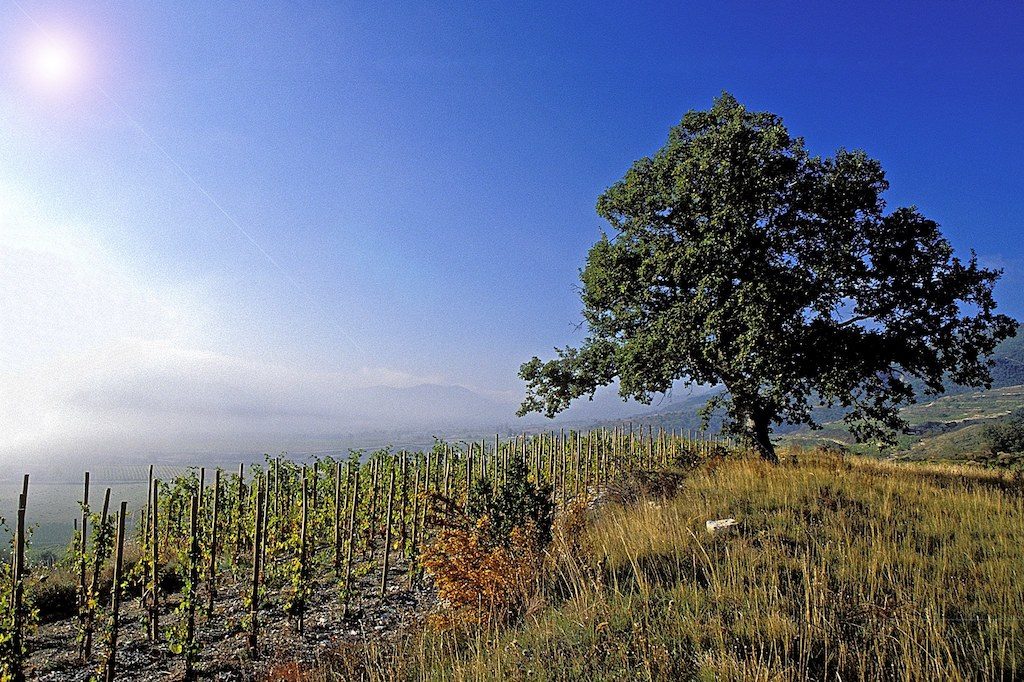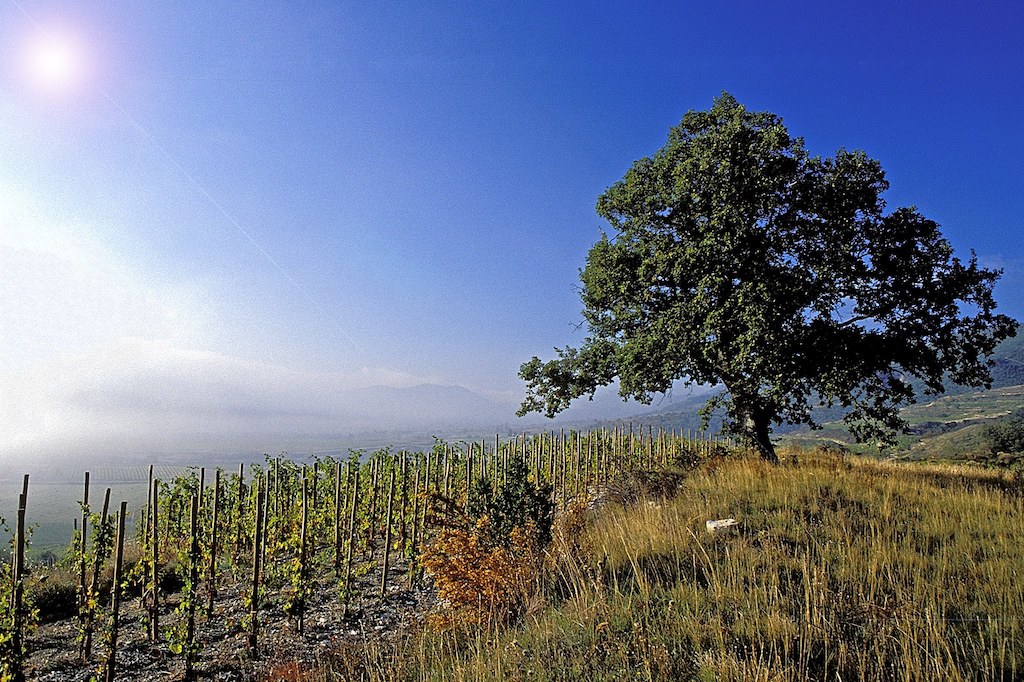 In the vineyard: Since 2001 they have been certified organic (Ecocert) and from 2010 they received the biodynamic Demeter certification. They reduce the copper and sulphur inputs by means of plant teas and infusions. The soils are lightly worked and organic manures are applied. The vines grow in limestone-clay soils which confer freshness to the wine (as does the region's natural climate)
In the winery: Grapes are hand-harvested in small crates. The entire production is vinified in the winery which is equipped with cement tanks, fibreglass tanks and stainless vats, and barrels which are used in the elevage of certain cuvees. All wines are fermented with native yeasts and only a tiny amount of sulphur is used (although some wines have none added whatsoever). The wines are neither filtered nor fined to preserve their aromatics and often cast a light sediment.
QI: Vineyard and winery activities are based on the lunar calendar.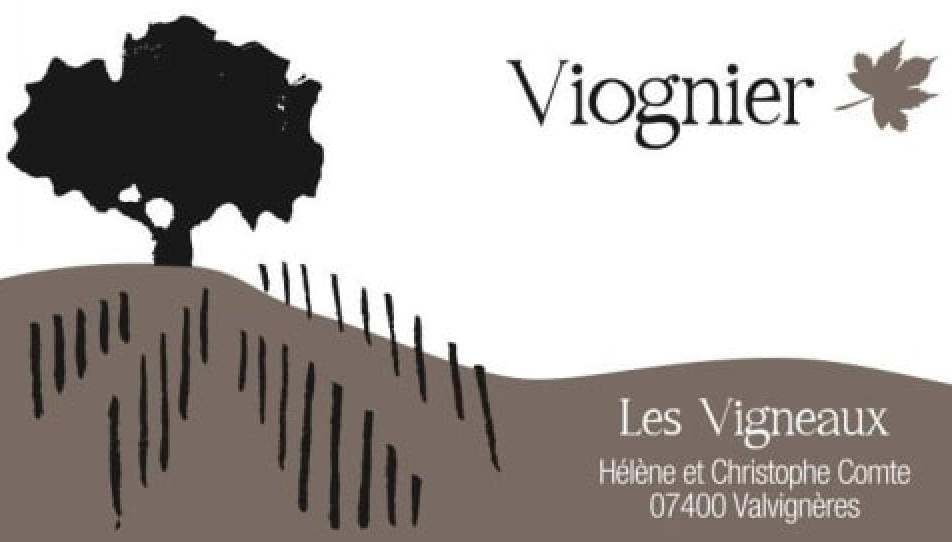 The Key Wines:
VdF Viognier
VdF Syrah
VdF Cuvée Salto
VdF Bout des Doigts Pinot Noir
Food match: The sappy red with tagine with sausage, lentil stew, rosemary lamb chops, farm fresh goat's cheese on crostini, while the Viognier goes with roast pork or a rustic fish stew.
Philosophy: "The more we advance in the years, the more we realize that nature does things well. We have evolved over time and we have come closer to the idea that making wine, being a winegrower, is not simply working your vineyard, harvesting your grapes and vinifying your wine. We have chosen to adopt biodynamics; this allowed us to realize what influence and what weight "Nature" brings to everything that surrounds us and how much it has to be protected in order to be able to bequeath to our children a healthy and rich land on which they can live healthily."
Our view: Never mind the humdrum labels, these wines represent extraordinary value and illustrate that the Ardèche provides a unique climate propitious for biodynamics and first-class natural winemaking. Purple-fruited, spicy and herbal the reds looks directly towards the northern Rhône in terms of style with their reductive, smoky cassis fruit and freshness. The Salto is wannabe Côte-Rôtie, the baby Syrah comes out smelling of Crozes.
*
Interested in finding more about Domaine des Vigneaux wines? Contact us directly:
shop@lescaves.co.uk |  sales@lescaves.co.uk | 01483 538820