Itata for now!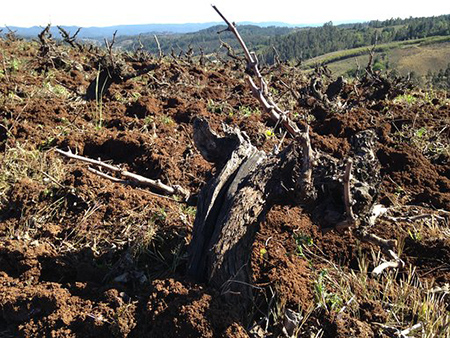 The old Itata Hills are a fantastic place. The terroir potential for making wines here with special character is great. Leo Erazo's work is to bring that sense of place into every bottle. In the Itata Hills, the beautiful heritage, the historic old vineyards – over volcanic or over granitic soils -has a lot to say and tell. Leo wants to communicate that message. In order to achieve that A Los Viñateros Bravos work in line with organic viticulture (which also means traditional methods), and with natural winemaking.
He feels he doesn't need to fix nature but rather enhance her capabilities, to enhance her potential and seeks wines full of life, vibrancy, tension, freshness and joy.
The "Cru Series" is the result of 10 years of soil-mapping across the Itata Colinas, where complexity, depth, layers and ageing potential are the common factor. The tiny production of each cuvée, limited by the soil unit (UTB, Unite Terroir de Base), gives a unique and intense character to each wine, which aims to be the purest expression of the soil beneath. Cold climate (this part of Itata is cooled by afternoon ocean breezes), granitic mother rock, organic viticulture, and natural winemaking, combine to make each of these artisanal wines a totally unique experience. Farming is organic, the ancient bush vines are unirrigated, and since the vineyards are impossible to work with tractors, all the labour is either done manually or with horses and traditional local tools.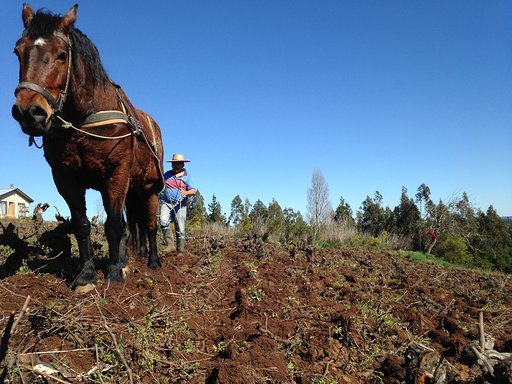 A talented young winemaker and viticulturalist with a degree in Agronomy and Enology from the University of Chile, Leo travelled the world for ten years to learn about and gain experience in classic and remote wine regions and their diverse terroirs. During this time, he studied biodynamic methods in California, soil types in South Africa, and geology in New Zealand, among other adventures. In Itata, Leo has worked with the scattered local farmers' old vines—many well over 100 years, still growing as dry-farmed, own-rooted, untrained small bushes—to enhance their traditional natural practices to align with biodynamic guidelines.
Winemaking is straightforward. Grapes are harvested manually, the juice is handled gently, fermented in concrete tanks/eggs with indigenous yeast with a natural malolactic following. Nothing touched other than a coarse filtration, bottling by gravity and minimal sulphur is used (totals are around 15-20 ppm).
There are three iterations of Cinsault to consider.
Granitico Cinsault is both a wine of pleasure and one to be mulled over. It exhibits the prettier side of this grape with some salty pep from the granite mother rock. Hints of violets and red cherries leaning into a medium-bodied palate of dried herbs and delicate peppery notes. Fresh finish.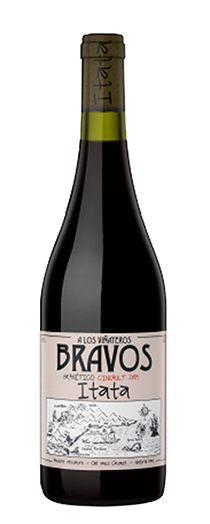 Las Curvas is a dream vineyard, owned since 2017, and probably one of the first Cinsault parcels to be planted in the area, back in 1940. This old bush-vines Cinsault vineyard planted on its own roots, has a northern exposition, and, exposed to a constant sea breeze, sits on super low-fertility red soils, with a high content of granite and quartz. These characteristics make this vineyard a great mirror of terroir. This is a reserved wine with more restrained aromatics suggestive of dried fruits and an almost granular palate with lots of spice, the grip of fine tannin and in the background a hint of wild herbs (or grass after rainfall as Leo describes it). Real old vines intensity.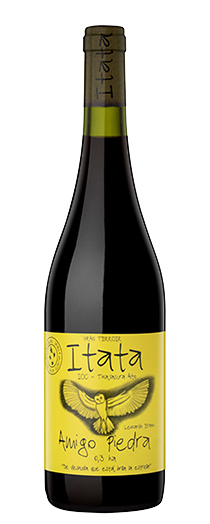 Amigo Piedra exposes the veins running through Itata's special granite terroir. A Cinsault from a vineyard planted in the 1970s where the vines literally grow on the granite mother rock. Its depth, minerality and well-structured tannins drink like an uppercut from Mohammed Ali: you never see it coming! Yields are a mere 30 hl/ha, all natural fermentation with native yeasts, regular punch downs, and 6 weeks maceration, pressed with a manual basket press, and aged on lees for a year in spherical concrete tanks before being bottled by gravity. A wine of incredible power with a degree more alcohol than the other versions of this grape, but still so agile and, most definitely, natural Cinsault. Or, as we should perhaps call it: Grand cru Cinsault!
2019 Granitico Cinsault
2019 Las Curvas
2019 Amigo Piedra
*
Interested in trying the wines of A Los Viñateros Bravos? Contact us directly:
shop@lescaves.co.uk | sales@lescaves.co.uk 
01483 538820