Though Benoit is not originally from a winemaking family (his father was a horse trader), he wanted to make wine, and so left the Loire Valley to study oenology in Beaune. While studying, he was impressed by the wines of Yvon Metras and Dominique Derain, and was convinced that these were the types of wines he wanted to make. His practical studies led him to the south of France, where he met Eric Pfifferling while working for an estate close to Tavel. He joined Pfifferling for over two years, and then moved back to the Loire Valley. Here he spent some time working and learning with Olivier Cousin, and the Menard family at Domaine des Sablonnettes. Finally, he heard of a small parcel going up for rent and he started his project.
Now, more than ten years later, he seems quite content with his life, and is making some remarkable wines from around 5.5 ha!
His vineyard work is meticulous and tender, with great care and attention given to each parcel. His team seems to consist of him, two friends, and his horses. All vineyard work is without pesticides, herbicides, or chemical fertilizers. Wines are aged on the lees in old barrels, usually for a year, and bottled by hand.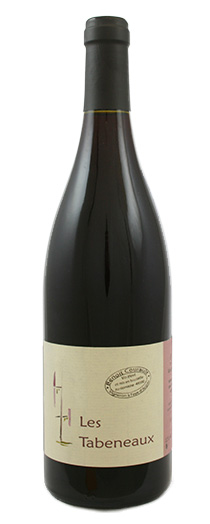 How do you like them grapes: Chenin mainly, Cabernet Franc, Grolleau Gris. He planted a little bit of Pineau d'Aunis and Pinot Noir recently.
In the vineyard: Old Chenin – 35-65 + year-old-vines, head-pruned goblet-trained/bush vines on Ordovicien schistes locally called "schistes gréseux de Saint Georges" with veins of phtanites (a silica-rich sedimentary rock) and quartz.Organic farming methods are used – certified Natur et Progrès. Yields are very low –30 hl/ha. Chenin is picked at full ripeness, He believes in biodiversity: chickens, goats, sheep, and rabbits live between the vines, the fruit trees, and the vegetable garden. Almost right away he began working with his Breton horse "Norway" in the fields.  He now has two horses to help him to plough or transport boxes of grapes during harvest.  He uses herbs, tisanes, and compost to rebuild the topsoil, and experiments with green cover crop). He eschews pesticides, herbicides and all other chemicals.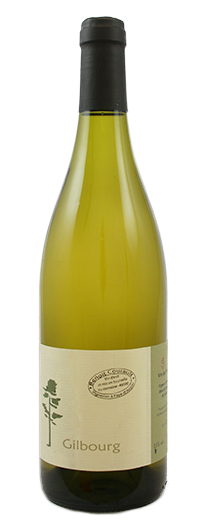 In the winery: Minimalist but precise. Grapes are pressed in an outdoor courtyard, Vaslin tanks for fermentation and some second-hand 228 and 500 litre-barrels for ageing and a couple of Grenier foudres. Always native yeast ambient ferments and minimal handling, using up ppm of sulphur if needed at racking. The whites are pressed directly, then lightly settled before being fermented in foudre or barrels. Malo is done. The length of ageing will depend on the cuvées. For the reds, the whole-clusters start to ferment in a semi-carbonic way, some light pigeages may happen later. Maceration usually lasts 10 to 15 days. Press and free-run may or not be blended.
QI: Benoit loves music (he plays the guitar) and often has it playing in the winery.
All the wines are Vin de France.
The Key Wines:
P'tit Chemin sec
Gilbourg Blanc
Tabeneaux Rouge
Ephemeres Rouge
Les Rouliers
Eglantine Pet Nat Rose
Food match: Chenin's natural mate is river fish – trout or salmon, to your fancy. Anything with a beurre blanc sauce. The reds are most agreeable when chilled and paired with pork sausages and grilled lamb cutlets.
Philosophy: Always to be searching, questioning and challenging himself, tasting wines from all over the world when he can, a model of paysan-artisan-vigneron, always ready to mentor and help.
Interested in trying the wines of Benoit Courault? Contact us directly:
shop@lescaves.co.uk |  sales@lescaves.co.uk |
01483 538820