Cider and perry is seasonal, don't you know… and we are emerging into summer. Here are a few newbies to whet your appetites and wet your whistles, some of them delightfully – and maybe even dangerously – low in alcohol. Thirsts will be crushed!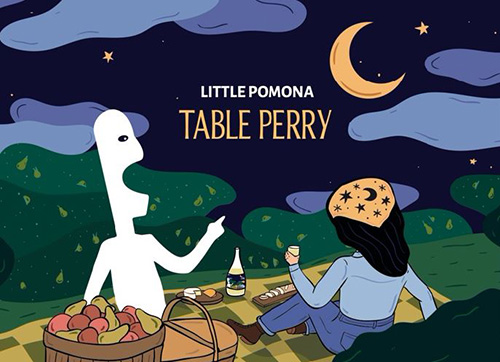 Table Perry (2020) comes from Hendre Huffcap & Thorn varieties, both from Tedney Farm, Worcestershire. Both varieties were carefully hand sorted and washed before milling and macerating inside the press for 36 hours, then pressed into tank where the juice fermented spontaneously before being bottled as a Pét Nat. As is sometimes the way with perry, despite the best efforts, the bottles precipitated quite heavy tannins, and so it was decided to disgorge "à la volée" or dirty disgorging. All natural, no filtering, no fining and no SO2. Bright and very attractive nose of ripe stone fruit, honey and blossom. It's super juicy, lemons and peach, more honey, a little spice, soft tannins and a touch of florality, with just the right amount of RS to balance the acids. The little touch of sugar left over from fermentation makes this perfect with a wide range of spicy hot food.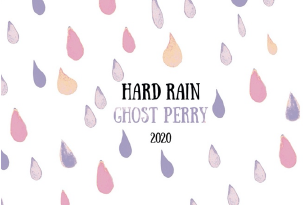 Ghost Perry (2020) is made from Longbois, Faussett & Antricotin varieties (Throne Farm, Weobley), hand-picked in late October. Made from the second pressing of three different French perry pears, this a piquette of sorts. Or, as Susannah and James call it, Perrykin!  The pomace was re-hydrated with spring water, left for 24 hours and repressed directly into two barrels, both of which still contained the lees from some fermented damson juice. This spontaneously fermented without any additions before bottling with a light conditioning in March 2021. Unfined. Unfiltered. And no SO2. In its gorgeous, pale, translucent pink costume, it truly does look supernatural, the very ghost of the pears and damsons that went before it. It pours with a lively sparkle that carries creamy strawberry ice-cream aromatics straight to the olfactory bulb! In the mouth, it's bright and fresh with damsons and blackberry, although rendered more as watercolour than gouache, while hitting all the high notes in the refreshment chorus! Crush with maximum prejudice.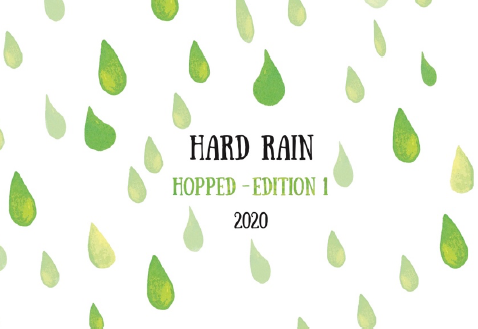 Hard Rain Hopped (2020) contains Egremont Russet (Cotswold Orchards, Worcestershire), hand-picked in mid-October. Made from the second pressing of apples – a piquette, or small cider, or ciderkin if you will.   The pomace was re-hydrated with spring water, left for 36 hours and repressed directly into tank, then fermented wild with later additions of both cider and cider lees to enhance flavours and mouthfeel. Close to the end of the primary fermentation the liquid was racked and then infused with both Cascade and Bramling Cross hops grown on the farm where Little Pomona is based. This maceration lasted ten days before the ciderkin was racked away from the hops, sent it to bottle and lightly conditioned.  Bottled on Feb 5th. 2021, unfined and unfiltered. No SO2 added. This is a super refreshed beer/cider hybrid. Cascade hops bring with them plenty of citrus, whilst the Bramling Cross lend it a leafy note and subtle berry fruits. The Egremont Russet, strong of personality, the very essence of "appleyness", marries well with the hops and, overall, it becomes basically a bone dry, fresh and racy shandy! In the best senses. This re-creation of ciderkin, an old drink of agriculture, is designed to slake a thirst and is best matched with one.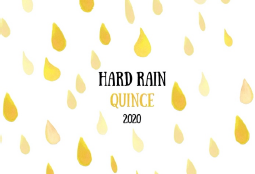 Hard Rain Quince (2020) comes from Ellis Bitter (Home Orchard) apples and Vranja and Meeches Prolific quinces from Dragon Orchard, Putley. Both are harvested in mid-October. Made from the second pressing of apples and quince, in other words, a piquette, small cider or ciderkin.  Apples and the quince were pressed together, then the pomace was re-hydrated with spring water, leaving it for 36 hours before repressing into tank, straight on top of the lees from a previous Discovery apple ferment. This was left to spontaneously ferment and was subsequently bottled as a Pet Nat. Quince always brings with it huge freshness as well as tropical fruit flavours and aromatics. This is basically alcoholic Lilt, fresh and lemony, with hints of pineapple and mango and spring blossom.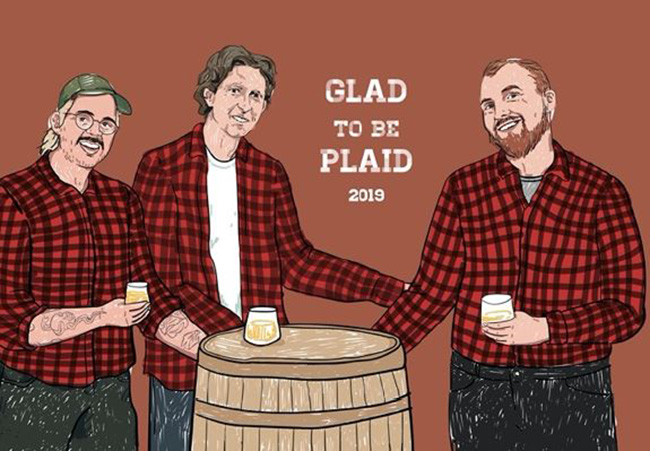 Glad to be Plaid (2019) is a cider made from Harry Masters Jersey (Broome Farm), Ellis Bitter (Home Orchard), Ashton Bitter (Broome Farm), Browns Apple (Throne Farm, Weobley). The Ellis and Ashton Bitter were pressed together, fermented wild in tank before being racked into 10 individual ex spirit casks, including rum, cognac, scotch whisky and bourbon.  The Browns Apple and Harry Masters Jersey were fermented separately in tank before being brought together into third use French oak (ex-Tuscany) and one solitary ex cognac barrel. Glad to be Plaid brings together a single bourbon barrel and that long cognac barrel together into bottle, a full 18 months after harvest.
Bottled in March 2021 without fining, filtering or SO2,  Glad to be Plaid is the happy result of a blending session in the company of cider legend and podcaster, Martyn Goodwin Sharman. "Ostensibly to find Art of Darkness 2019, which we very much did (!), we also stumbled across this two-barrel combo".
This cider is insanely aromatic with an energy on the palate that almost defies logic.
Bursting with aromas of the tropical fruit and heady barrel perfume, it's intense in the mouth: green citrus, mango, peach, sweet spice and exotic flowers. The tannins have been finely polished over time, and all of its elements linger long. This is a food matching dream. Supple, complex, juicy, fresh, perfumed and fruit driven yet with restraint and modest alcohol.
Interested in trying the exemplary ciders and perries of Little Pomona? Contact us directly:
shop@lescaves.co.uk |  sales@lescaves.co.uk |
01483 538820