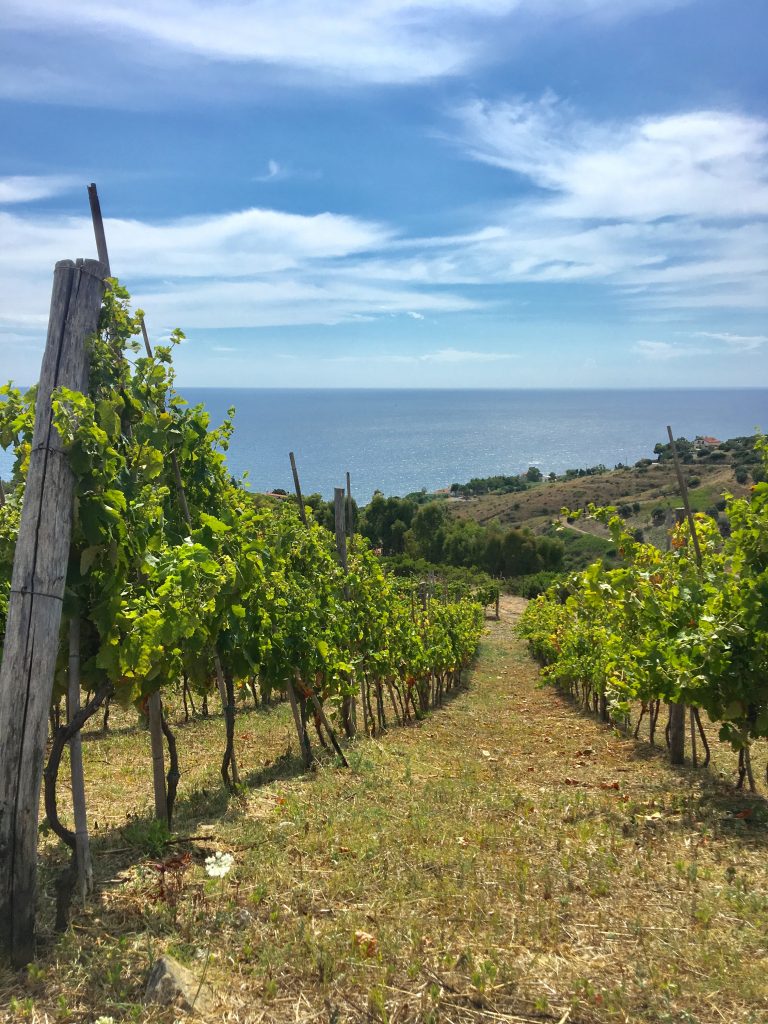 Vigneti Tardis is a collaboration between Jack Lewens (former sommelier and now co-owner of Leroy in Shoreditch) and his long-time friend, Bruno de Conciliis of Viticoltori de Conciliis, the master of the Aglianico grape. They farm organically and biodynamically, producing wines with a hands-off approach from 3.6 hectares of vines in Cilento, Campania. The focus is firmly on the region's indigenous varieties with Aglianico, and its long forgotten, larger-berried and thicker-skinned clone, Aglianicone for reds; while whites are made with Fiano, Malvasia and other aromatic varieties.
In a region normally known for producing big, powerful wines, these are more delicate, less extracted interpretations, with great drinkability and individuality.
There are seven wines in the range called "La Settimana" (the week), each named after a day of the week.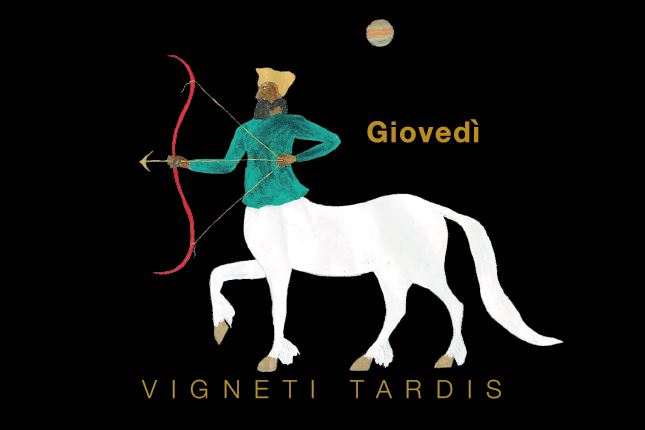 The climate here in Cilento is classic Mediterranean with hot summers, warmish, albeit windy nights, and cool winters. The terroir and soil structure are amazingly diverse with sedimentary limestone and pockets of granite, schist, slates and quartz. Some of the vineyards are on steep drystone terraces, have a south/south west exposure and are well ventilated being a mere 200m from the coast.
Vigneti Tardis practice organic methods and intervene as little as possible in the vineyard with just some copper for oidium. Giovedi (Thursday) is their single vineyard Aglianico from a coastal vineyard planted with 4000 vines per hectare, although half the vineyard is currently under restoration.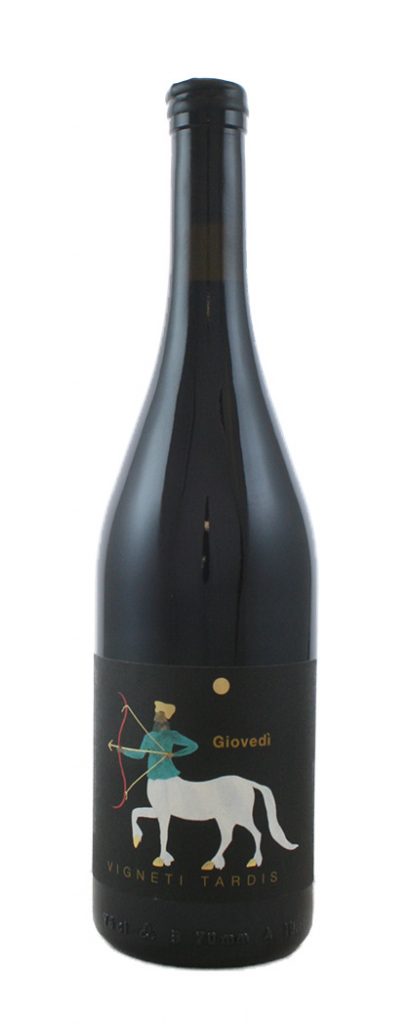 Harvest is manual, grapes are destemmed and pressed after 3 weeks, with very gentle pump-overs morning and evening. The juice is fermented with indigenous yeast and without temperature control in stainless steel tanks before being aged in old, unseasoned 225-litre barrels. There is no filtration or fining with just 20mg of SO2 added before bottling.
This wine shows the nobility of Aglianico alongside some surprising drinkability.
The colour is an enticing vibrant blueish-purple and the wine sports generous aromas of dark fruit, mocha, tobacco and cinnamon. The palate is soft, spicy and very youthful with well-integrated tannins, a saline energetic mouthfeel and an echo of balsam and garrigue. Effortless length. Recommended to drink with aged beef, lamb and barbecued pork.
2018 Paestum Rosso "Giovedi"
Interested in trying the wines of Vigneti Tardis? Contact us directly:
shop@lescaves.co.uk |  sales@lescaves.co.uk |
01483 538820
*Note: We are still open for business, doing deliveries, and keen
to help everyone with their booze needs in this difficult time.
Natural wine lovers can visit our online shop and order online!