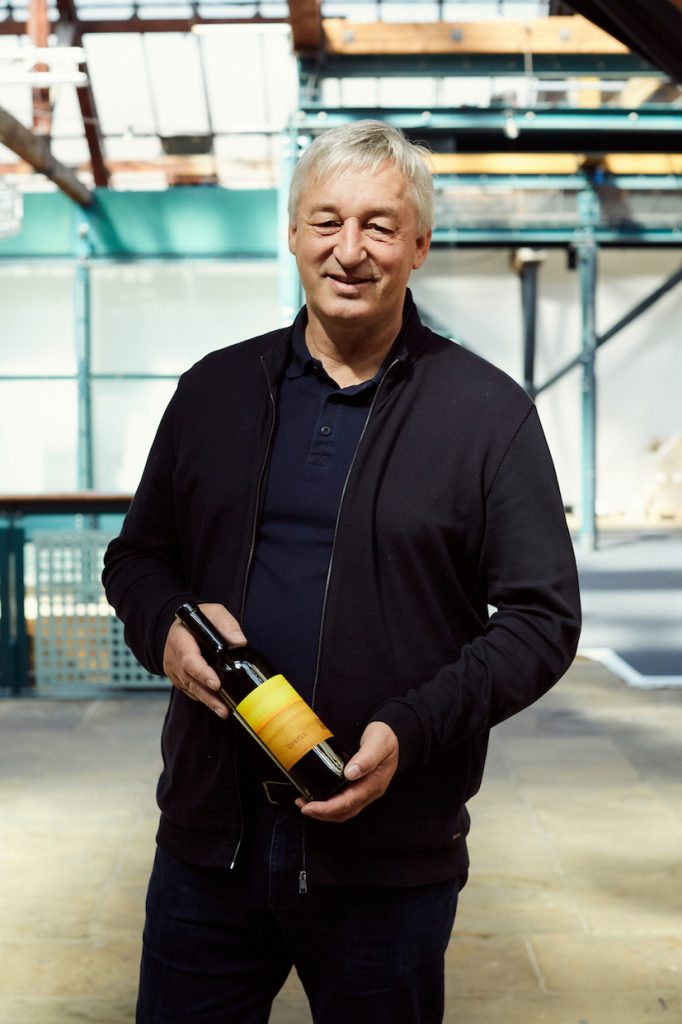 Sepp and Maria Muster inherited their 10-hectare estate in Schlossberg near the small town of Leutschach in Styria (called Steiermark) from Sepp's parents Theresa and Rudolf Muster. The oldest document records of the estate date back to 1727 whereas the layout plans of the vineyards date back to 1787. This is a marginal climate with warm summers, and not-too-cold winters. (Illyrian climate). The vines grow in a bowl on steeply-inclined slopes facing towards the alps. This bowl concentrates the warmth, then the mountains bring the cool temperatures, especially in September. This interplay of warm and cold situations gives the wine their strong character. The soil is called opok, a scant lime marl soil. With natural winemaking and a patient ageing regime, the wines have wonderful intensity and structure, characterised by a reductive minerality. Carafed and served in a large glass, they reveal a fascinating mutability, alternating between states of being aromatic and open and steely and closed.
How do you like them grapes: Sauvignon, Morillon (the local name for Chardonnay), Gelber Muskateller for the whites; Zweigelt (mainly) with a little bit of Blaufrankisch and Wildbacher for the reds.
In the vineyard: Biodynamics is strictly practised and the estate certified by Demeter since 2003. Grass and wild flowers grow between the vines and herbal teas applied. Single wine (reverse) trellising. The vines rise up on chestnut posts and branch out at 1.80 m high. An ancestral method that promotes physiological mature grapes. Cluster thinning is part done by nature and part manually.
In the winery: Native, ambient ferments in barrels made of Austrian oak barrels and ovals (Klaus Pauscha). Long period of ageing also same barrels. Wine remains on lees without being moved or disturbed. No filtration or fining. Generally, no sulphur added to the wines. Vegetarian and vegan friendly.
QI: Sepp Muster is part of a group of five Styrian growers called "Schmeck das Leben" which means taste of life. They help each other out, exchange ideas and adhere to the same philosophical approach in the vineyard and the winery.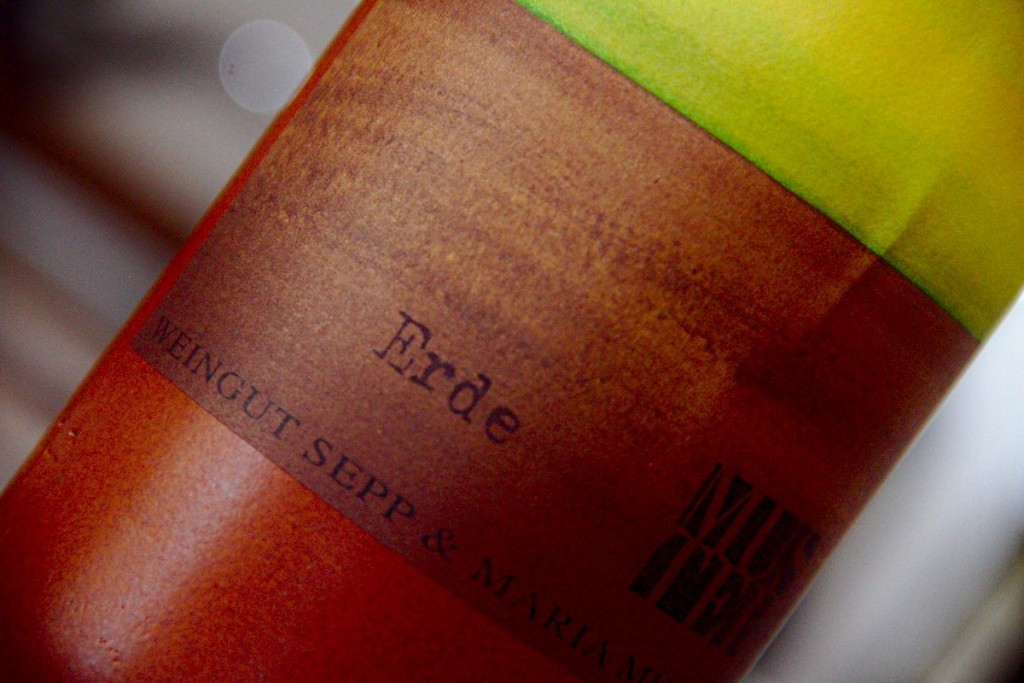 The Wines:
2019 Opok white blend
2019 Rose vom Opok
2019 Gelber Muskateller
2018 Graf Sauvignon
2018 Graf Morillon
2018 Grafin Sauvignon
2018 Erde (Sauvignon/Morillon)
2015 Zweigelt vom Opok
2015 Graf Zweigelt
Food match: Versatile wines, the dense texture of the whites making them good partners for chicken, pork or game dishes. The inky structured reds are fine with roast beef or venison.
Philosophy: Delicate attendance rather than excessive intervention are the watchwords. A combination of actions and – maybe even more importantly –inactions are really what make the wines special, showcasing the character of the region, the personality of the grapevine and the virtue of the grape variety.
*
Interested in finding more about the wines of Sepp Muster? Contact us directly:
shop@lescaves.co.uk |  sales@lescaves.co.uk | 01483 538820
*Note: We are still open for business, doing deliveries, and keen to help everyone with their booze needs in this difficult time. Natural wine lovers can visit our online shop and order online!