Thanks be to cob!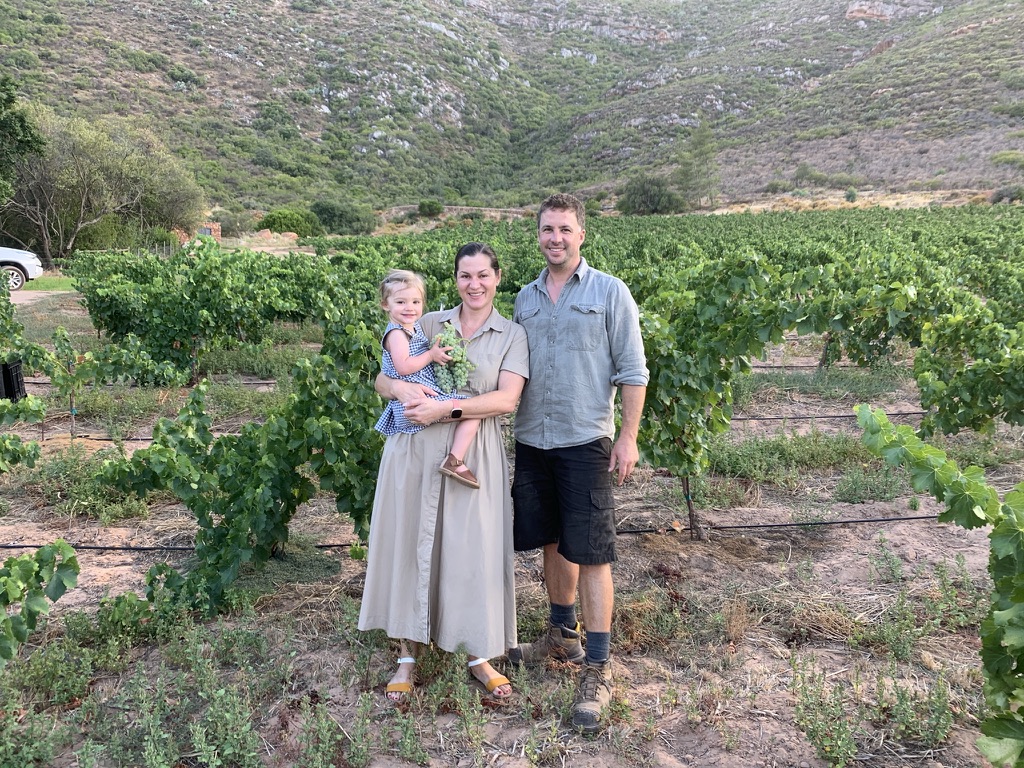 Craig & Carla Hawkins and family live in Bandits Kloof, Eendekuilthe in the back and beyond of Swartland. It is a beautiful location, ringed by mountains and fairly close to the ocean. Here Craig makes his El Bandito and Baby Bandito wines, all of which have proved to be massively successful and are sold into many countries throughout the world.
Mielie Green is an exclusive label for Les Caves, a new wine from 4-ha block of Chenin vines on the sandstone soils of the Piketberg foothills on the road to Redelinghuys. Planted in 1961, these are dryland bush vines (un-trellised), farmed organically. A block Craig started working with in 2017, it's their oldest block of Chenin on soils that lie adjacent to a river which provides enough water throughout the growing season. The other block is on decomposed granite, dryland bush vine planted in 1972, and also farmed organically, a special vineyard to Craig as it has been farmed that way since 2001.
Planted in 1961, these are dryland bush vines (un-trellised), farmed organically.
The grapes are harvested by hand and straight-pressed as whole bunches. The harvest from the two vineyards are co-fermented in 5000-litre concrete tanks for 6 months, before being racked off the gross lees and returned to tank. The ferment, as always, is natural, with native yeasts and without inoculation (malo occurs naturally) or temperature control or additions – with just a small amount of sulphites added before bottling (the total being around 20 ppm). A light clarifying filtration is done, but no fining.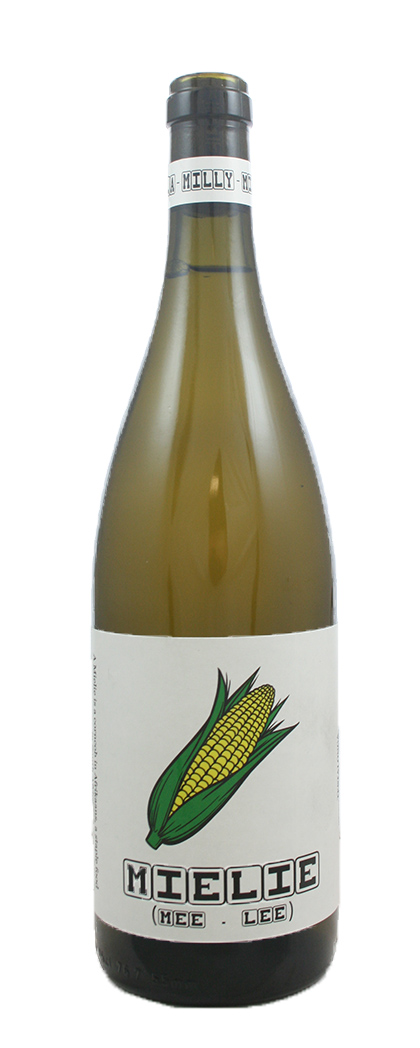 What's in a name? A Mielie is a corncob in Afrikaans. A staple food in South Africa, it's so common that people actually think that it originated in Africa as opposed to South America. You would do well to convince a South African otherwise!
Carla and Craig's daughter's name is Camilla, which quickly became "Milly" and soon after that "Mielie". They wanted to commemorate this nickname by naming one of their wines after her – hence Mielie Green. This wine is meant to give pleasure, bring a smile to your face as you enjoy it with a "mielie" on the "braai," and it is a simple exhortation to enjoy life and the little blessings it brings.
A Mielie is a corncob in Afrikaans. A staple food in South Africa
A really appealing wine, reflective of the vintage, this Chenin displays ripe apple and mellow pear fruit and almost soft acidity with a hint of cinnamon on the finish.
As for the rest of the merry band of banditos, the usual suspects are arrived mobhanded on the same shipment. The baby versions include the pugnacious Keep on Punching and the skin-soft Stay Brave, the juicy hail-fellow-well-met Follow Your Dreams (Carignan) and the buoyant Chin Up (Cinsault). For Pet Nat proclivities, lots of whirling Ninja action this vintage – Craig is very pleased with the quality and the quantity. As for the El Banditos, the quantity is pretty similar to normal (the wines are from small plots and/or low-yielding vines). We are also happy to be offering mags this year of both Baby and El Bandito cuvees.
2022 Mielie Green (Chenin)