Ovum Wines: A Critique of Pure Riesling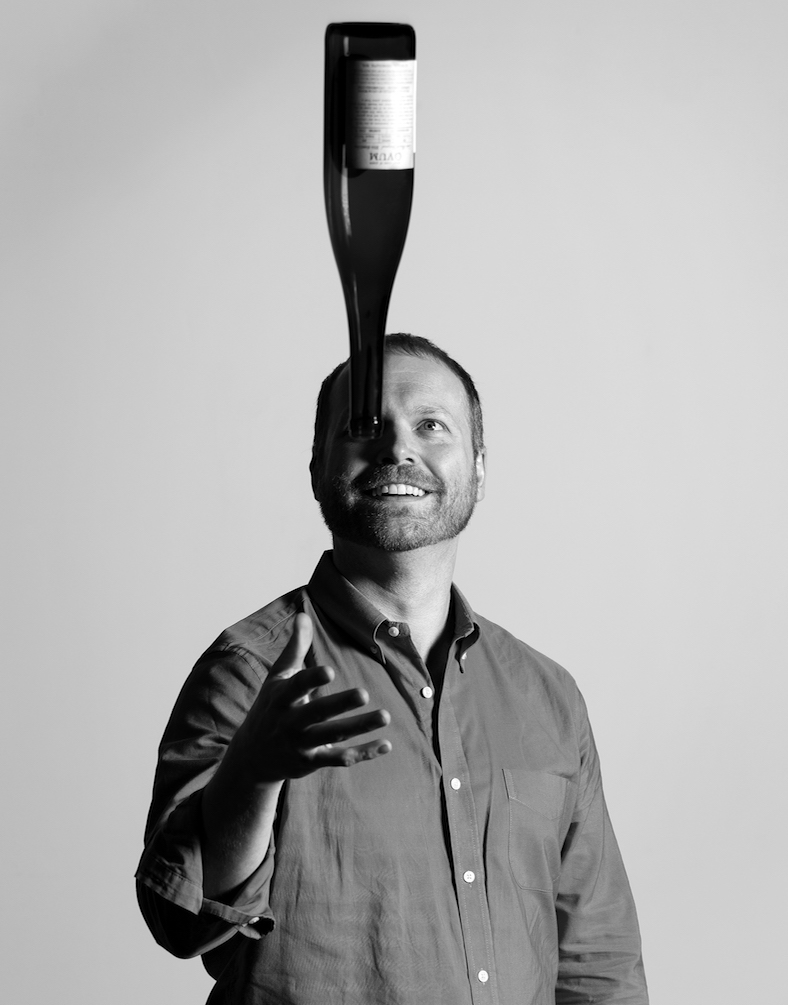 John House and Ksenija Kostic both have day jobs so they're able to take risks with Ovum Wines. For example, they focus solely on whites rather than more lucrative reds. "They are unveiled, so raw," explains House. "You can't hide anything. I think whites are a better conduit for terroir (the expression of a vineyard site) than red wines.
Where a larger winery might ferment whites quickly in large, temperature-controlled steel tanks for a consistency of style from year to year, the goal at Ovum is to reflect the vintage, no matter what it brings. Thus, the techniques are old-school: John and Ksenija allow fermentation to happen spontaneously and linger for months, in neutral (old) oak barrels. The resulting wines are richly textured and deeply layered.
The name "Ovum" is a reference to the perfect natural shape of the egg, and the life cycle a wine takes, from grape to bottle. And, yes, for all you wine geeks out there, these guys do have one of those au courant egg-shaped concrete fermenters. "There is a special convection that occurs in the concrete egg during fermentation that constantly stirs the lees," House explains. "The natural energy and heat generated by the yeasts make the sediment move in a circular fashion, making, in my experience, wines on the most mineral end of the spectrum."
This proves that if one approaches grape varieties with the same respect as Oregon producers already have for Pinot Noir, then one can make world class wines.
Ovum focuses purely on aromatics, revealing terroir primarily through the conduit of Riesling.  Low-intervention production methods are a commitment to letting the vintage and vineyard come through, for better or worse.  Native ferments, no subtractions or additions, except for SO2 – extended lees contact 8-9 months imbue the wines with textural complexity. All of this is done in neutral barrels of acacia and oak, as well as cement eggs. The wines possess a balance of sweet fruit with an underpin of thrilling acidity, and for want of a better cliché, show old world style with a new world perspective. This proves that if one approaches grape varieties with the same respect as Oregon producers already have for Pinot Noir, then one can make world class wines.
In the 2017 vintage all of the wines are still produced variously in barrel, 10 hl Austrian cask and Nomblot egg.
Sunnyside Vineyard was planted in 1983, just outside of Salem, technically in the Willamette Valley, on basalt soils. All of the wines ferment until dryness, or wherever they finish, but in 2016 to present all of the wines have less than 7gL RS. This is bells-and-whistles-Gewurz with notes of tangerine, orange blossom, and salt water taffy. Sunnyside shows textural richness on the palate, but retains a salty, acidic cut.
Base Line Riesling comes from the own-rooted Bradley vineyard (planted in 1983), one of the pioneering sites in Elkton, itself one the coolest regions within the Umpqua Valley. Silty loam, and sedimentary rock form the soil along with grey clay from the nearby Umpqua River. Elkton is a direct line to the Pacific Ocean, which shows more direct influence over Elkton than any other region in Oregon. Warm, dry days in the summer are shocked by chilling, Pacific nights. With complex layers of aromatics and unusual, salty texture, this pretty lime leaf Riesling has understated ripeness and refined acidity.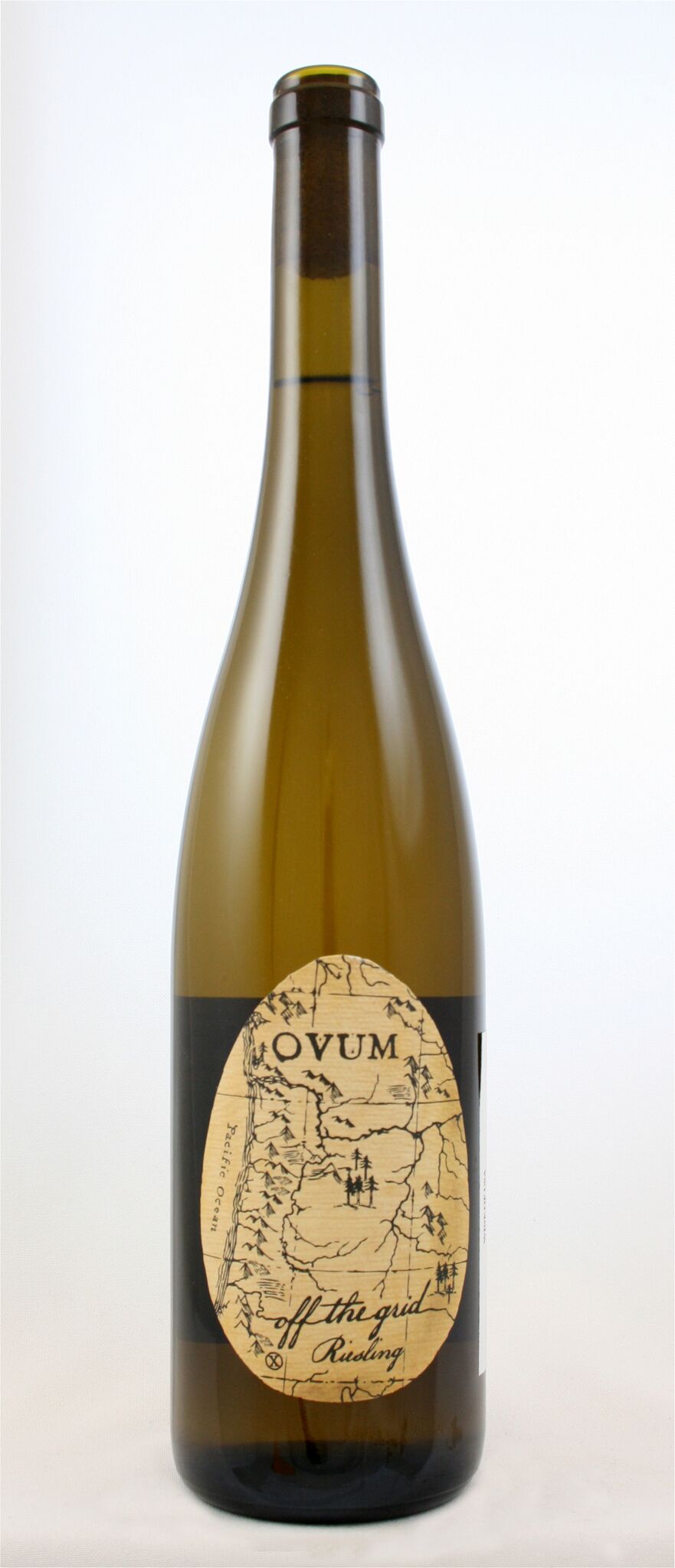 Off the Grid Riesling is the last vineyard picked (fermented in egg & barrel) – the most powerful, complex version of this winw thus far.  From the Illinois Valley, close to the Cali border, from very mineral soils comprising galet stones on the top soil, ultamorphic serpentine rock containing high amounts of nickel, cobalt and iron (which stunts organic growth and naturally give low yielding vines). The vineyard also shows the influence of altitude and Pacific Ocean. The beauty of balance with an ideal tension between acid and sugar. Golden plum, galangal root, flint-struck quince and a delicately powerful finish. 10% botrytis grapes in this wine. Remarkable.
Bow & Arrow: The United States of Loiregon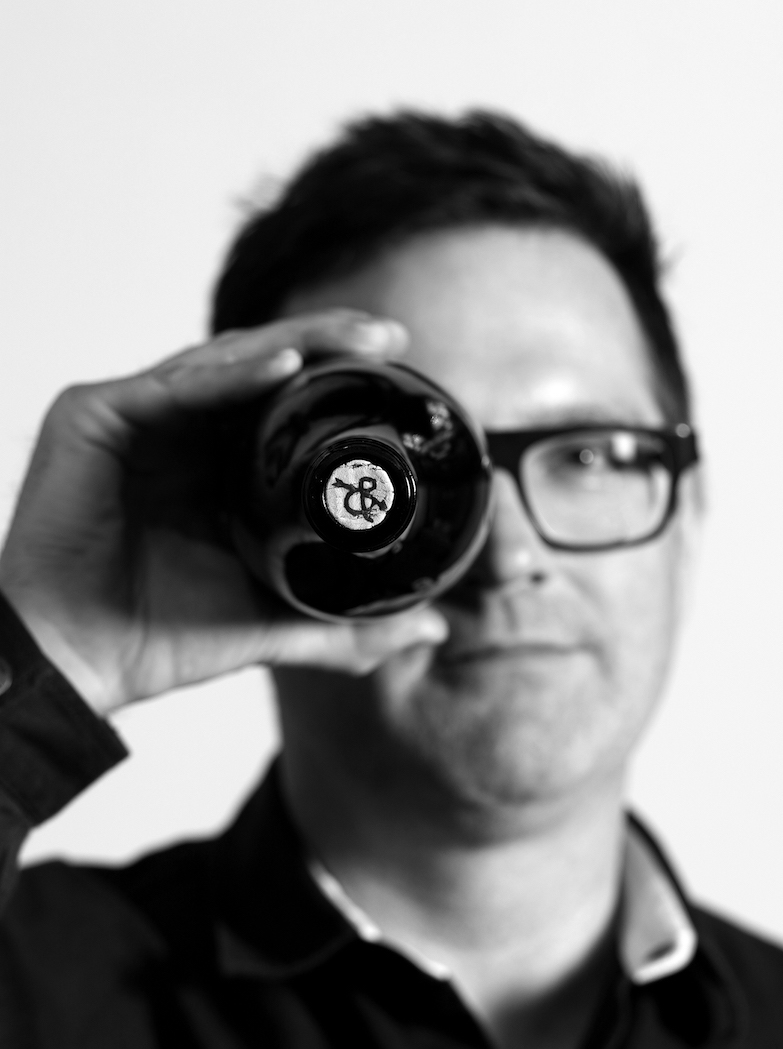 More power to the Bow
Scott Frank of Bow & Arrow obeys the rule of the Loire. For him it involves sourcing the right vineyards and farmers who understand his requirements for grapes that pack fruit and acid in equal measure.
Despite Oregon's constant comparisons to Burgundy, it's the Loire Valley that inspires Scott Frank's wines. He only started bottling in 2010 but has quickly earned a reputation for bringing a bit of the Loire to the Pacific Northwest. They source fruit from vineyards planted by some of Oregon's earliest 'wine pioneers' that were planted with grapes like old vine Pinot Noir, Gamay, Cabernet Franc, and Melon de Bourgogne – all typical Loire Valley grapes. These carefully sourced grapes are treated with the greatest care and minimal-intervention winemaking techniques. Their resulting wines are a breath of fresh (French) air from Oregon, lighter in style, lower in alcohol, and extremely food-friendly.
His Gamay Noir is a dead ringer for a light style Gamay from Touraine. In fact, iconic Loire producer Clos Roche Blanche's winemaker Didier Barrouillet served as a casual 'over-the-phone consultant' for Scott's Gamay. Fermented naturally (semi-carbonic) in cement. Initially soft red fruit flavours give way to earthy and granite-based minerality. Beautifully-integrated and sapid.
Their resulting wines are a breath of fresh (French) air from Oregon, lighter in style, lower in alcohol, and extremely food-friendly.
A blend of Gamay and Pinot Noir from the Johan Vineyard, Rhinestones is inspired by Cheverny, a typical Loire valley red of the same blend. Ripe, juicy black cherry aromas lead to a mid-weight palate full of flavours of tart blackberries, earthy moss, and snappy acidity. It's great on its own but is a perfect food-friendly red for any occasion. Scott is incredibly proud of this wine, rightly so.
From the famed biodynamic Johan Vineyard (just outside Salem). Commencing with minerally scents and undertones of flint, the Melon then draws more complexity from lemongrass, melon and lime tones for enhancement. Brisk and mouth-watering on the palate with fine intensity and length, this is a wonderful match for a plate of freshly shucked oysters.
La Chenaie is Sauvignon that originates on the mixed Jory, Gelderman, Ritner soils of the Eola-Amity Hills. One of Bill Holloran's lovingly farmed vineyards, La Chênaie is also certified biodynamic. Chenaie takes Sauvignon to a very different place with numerous nods to Alexandre Bain, Sebastien Riffault and Thierry Puzelat. The grapes are destemmed, but undergo a two-day maceration before being pressed into puncheons. The ferment is totally natural and there is no batonnage or racking of the must (the wine eventually spends around 10 months on the lees) and is bottled without filtration and minimal added sulphur. The palate is extraordinary and develops intriguingly in the glass. Texturally, it carries weight and depth without being ponderous, and is aromatically reminiscent of stone fruit (apricot), guava, mint, dried spice, with a whiff of Rum Agricole. Sounds like cocktail, but is, in fact, terrifically vinous, fleshy and mineral expression of Sauvignon.
Kelley's heroes and heroines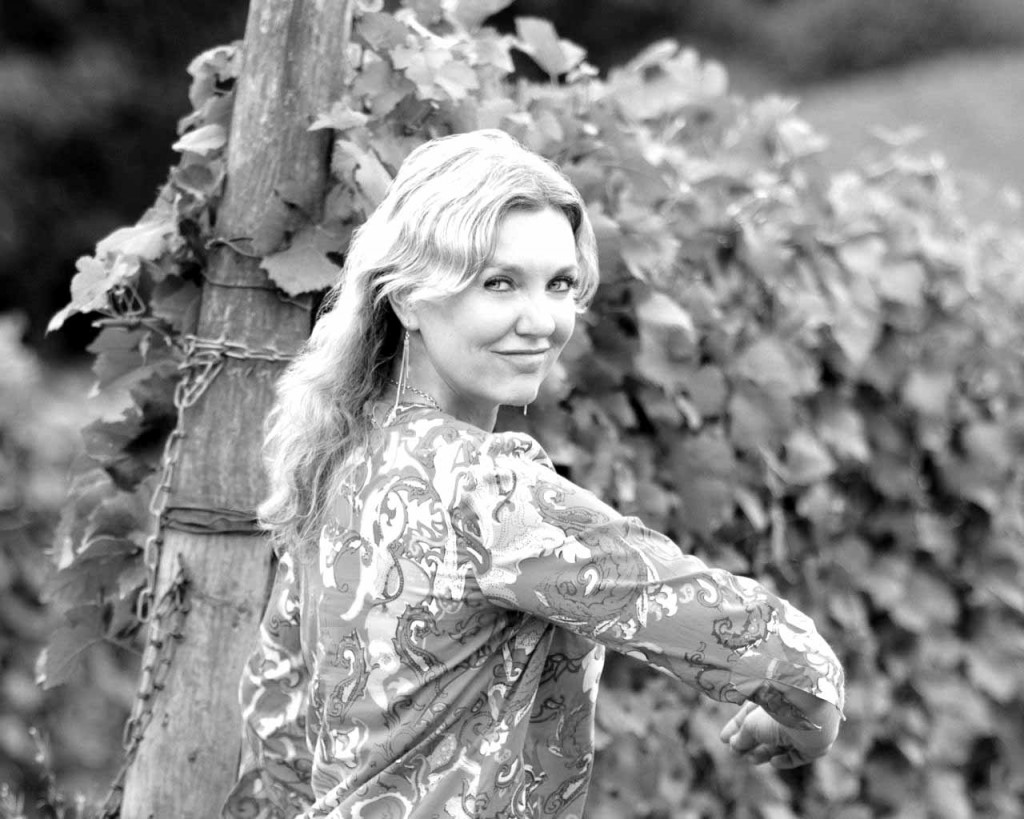 Maresh is a special place with a wild energy that manifests in the burgundy-hued, sanguine, medicinal/earthy Pinot Noirs, Mirabai and Maresh (both are 17). The wines are on unrooted vines, and farmed by hand with biodynamic treatments and pruned with care. Fermented ambiently with native yeasts in bins (100% whole bunch, free run) and aged in Burgundy barrels, the wines have true Pinot limpidity, with wild, briary red fruit and a herbal quality.
Kelley Fox makes profound and eloquent Pinot Noirs that ventriloquise their respective vineyards.
Back in stock after a brief absence, is Kelley's truly world-class Pinot Blanc from the Freedom Hill Vineyard. She turned her hand to white wine making (a not-so-secret passion of hers), having found the ideal vineyard to produce grapes for wines of great longevity. The soils are sedimentary, uplifted seabed, and among the oldest in the region. The distinctive character of this well-drained Bellpine soil coupled with the microclimate and meticulous farming practices, provide the preconditions for wines of considerable structure. Kelley whole-cluster presses the grapes, fermenting with ambient yeasts in neutral Burgundy barrels. The wine subsequently undergoes a full malolactic which lends it yet further texture.
The resultant finished wine has a transparent brilliant pale, lemon yellow with a hint of green colour. The nose is full of ripe citrus fruit and white and yellow flowers with a suggestion of buttermilk. The texture is rich but not heavy. Excellent rippling acidity, very clean on the palate, and long lacy finish on the back of the apple and citrus spine make this a stunning example of a grape that rarely attains any great quality, other than in Alto-Adige and occasionally in Austria.
Evan's Gate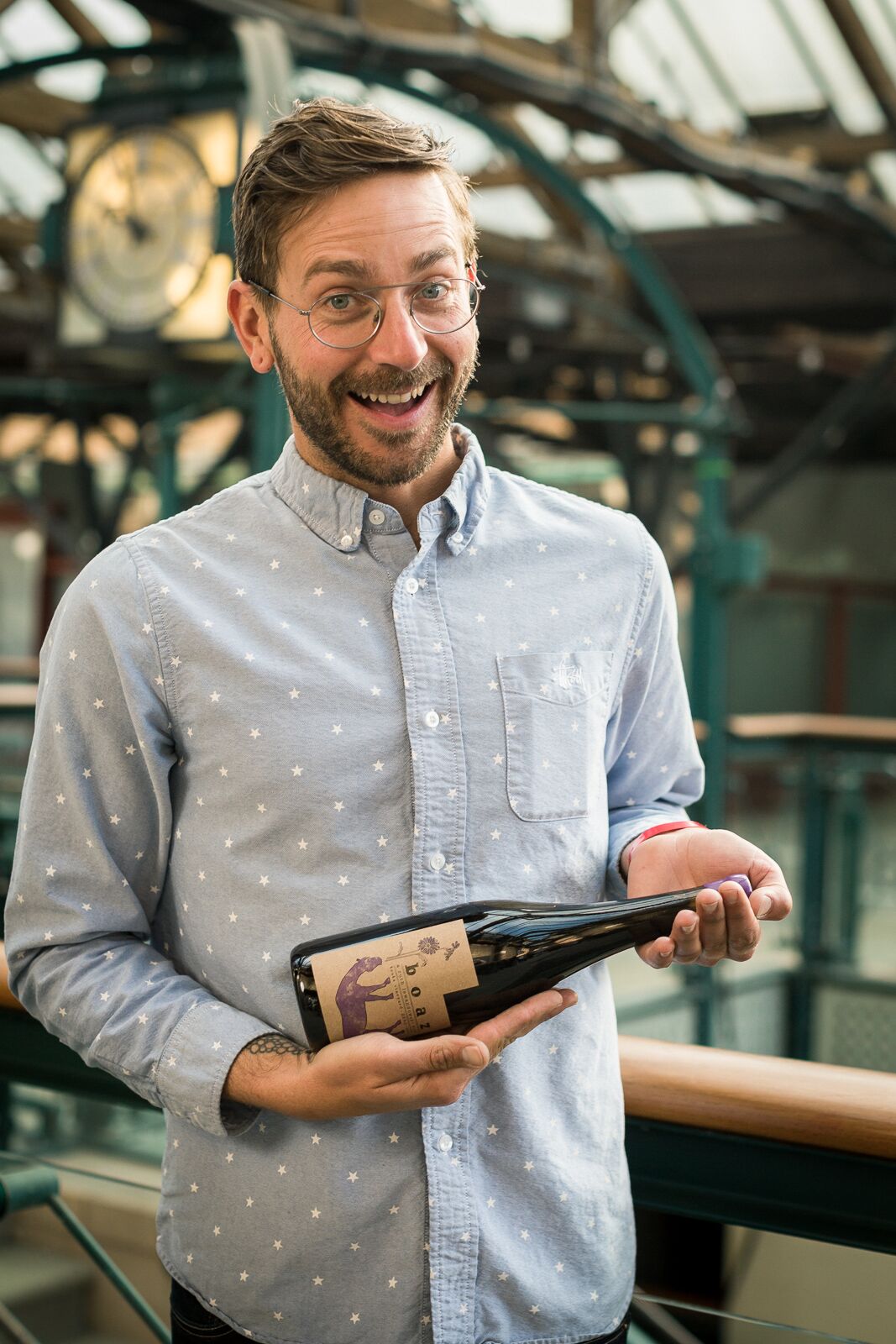 Evan Lewandowski's definition of wine is thus:
"It is not industrially farmed with the use of synthetic pesticides and herbicides and fungicides and fertilizers.  It isn't an industrially produced beverage product through employing unnecessary amounts of sulphur, without cultured 'designer' yeast and/or bacteria strains, and the myriad of other techno cellar wizardry products we have at our fingertips these days.  No acid additions, no sugar, no water, no tannin, no filtration for filtration's sake, etc etc.  Insomuch as it is possible, I strive to produce wine made of SOLELY grape juice.  That is, to me, the true expression of the land via the grapevine."
And what wines! For starters, a thrilling Grenache Gris called Naomi from dry-farmed centenarian vines in McDowell Valley in Mendocino County. He ferments whole-cluster, presses the fruit and separates the juice from the skins to ferment in egg-shaped tank. The manually controlled press cycle is a long, fairly rough one to extract a higher than average amount of phenolic material from the beautiful, very unique fruit.
There truly is no better indication that your vineyard and the subsequent fruit born of the vineyard are healthy than a naturally healthy fermentation.
After about three weeks, native alcoholic fermentation was complete, and by the end of November the malolactic conversion had also taken place naturally. Naomi saw no winemaking additions of any kind except for a scant 20ppm of So2 at bottling. It is unfined, unfiltered, and completely intriguing. There truly is no better indication that your vineyard and the subsequent fruit born of the vineyard are healthy than a naturally healthy fermentation. Over the ageing process, Naomi develops a faintly peachy glow, which just so happens to match the white peach aroma. Overripe pear and a touch of creamy pineapple round things out…Whites made from the Grenache family often have a somewhat waxy or oily texture…this rings true here, with a refreshingly balanced acidity to counter the weight. Taut minerality carried by the reduction and a compressed leesiness give this wine a further edge.
Mahlon is from Fox Hill Vineyard, Talmage Bench, Mendocino CA. Lowell (the grower) chose well with the Arneis and Cortese and planted them on a northwest facing slope with gentle terracing running northwest to southeast. This allows a longer, fuller ripening at lower sugar levels in what can be a fairly roast-ey part of the Mendocino corridor. Winds coming down from the hills in the evenings also serve to refresh the vines. Made identically to the Naomi. Brilliant, almost electric version of this grape with sturdy, dense aromas of wild flowers and spices, contrasting with a surprising citric acidity on the palate. A wine more suited to drink with food than on its own.
Founded in 1912 by Gaetano and Maria Testa, Italian immigrants from the town of Gallarate, northwest of Milano, Testa Vineyards is farmed by the 4th generation Maria Testa (now Martinsen). Maria's great great grandparents cleared their newly purchased land in Calpella, CA with the help of draft horses and the occasional dynamite stick, planted their vineyards and the rest is history.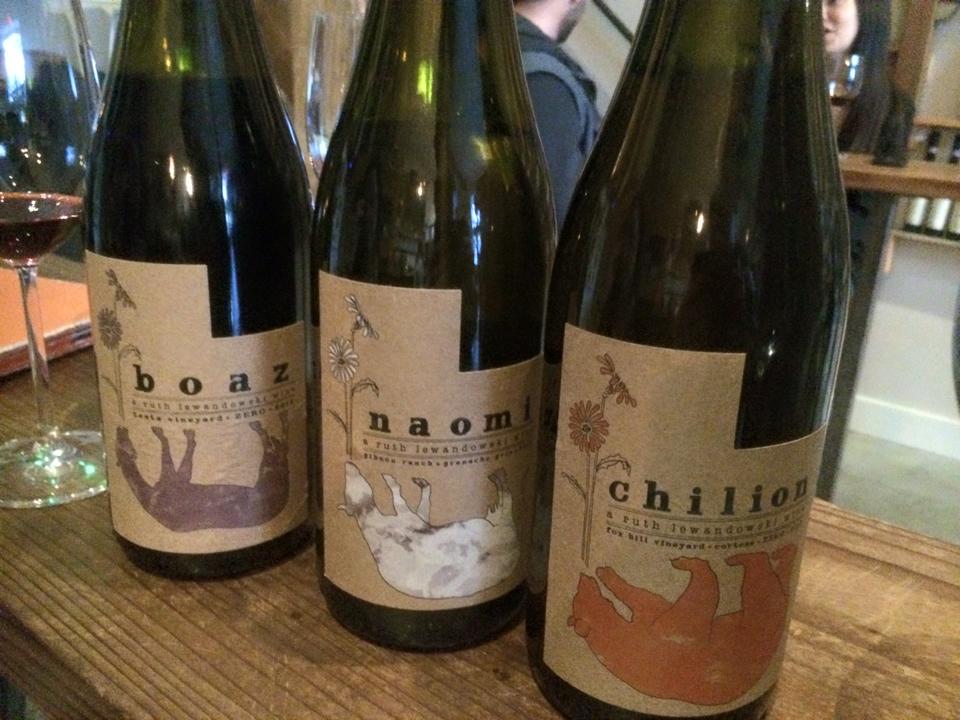 Boaz is a co-fermentation of three different estate plots, three different varieties.
Carignan, Grenache and Cabernet Sauvignon. Highway 101 dissected the home ranch during the 60's and "Uncle Charlie's Block," was forever delineated from the rest of the property. This is the source of the Carignan, the lion's share of this cuvée. The soil is of the Yokayo series, well-drained sandy loam derived from parental sedimentary rock. Organic growing practices, old vines (75+ years old), and dry farming combine to produce Carignan that is dense and masculine yet high toned and intriguingly feminine. The Grenache comes from the other side of the 101, at the historic home ranch, also 75+ year old dry-farmed bush vines on a slightly stonier soil profile, Pinnobe gravelly loam. The Cab comes from just behind the family's current home, up on benchland that "rollercoasters" its way east down the slope. 25 years old and trained to bilateral cordon VSP, this is one of the most captivating vineyard sites in the surrounding area.
The old vines Carignan, whole cluster ferment lends a brighter, higher-toned aromatic profile, a mellowing of acidity and an all-around more delicate side to what might otherwise be a very muscular wine. Concentrated, with intense structure, it's just very well balanced by fresh acidity, florality and bright berry tones. Nose of garrigue-y cassis, blackberry and cinnamon bark, forest floor, bright violets and deep cocoa nib and tobacco and a bit of roasted meat and sweet green herbs rounding it out. A balanced, delicate palate full of dark cherry, currants, baking spice and coffee. Tannins are fine, acidity is mouth-watering and minerality a welcome bonus.
*
Interested in finding more about the wines mentioned? Contact us directly:
shop@lescaves.co.uk |  sales@lescaves.co.uk | 01483 538820