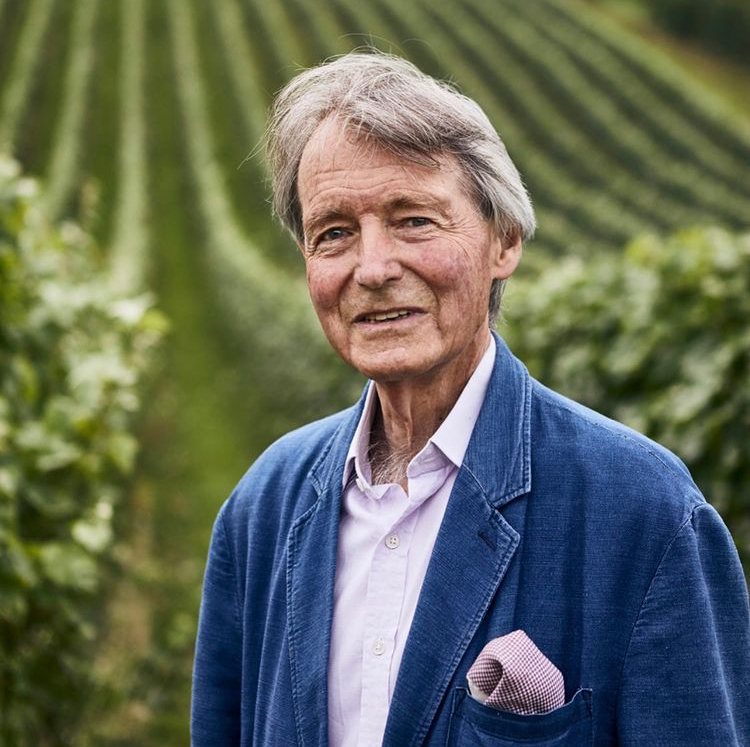 If you look up the definition of urbane in the Oxford English Dictionary there is a picture of Steven Spurrier there. Which is pretty amazing because the OED doesn't have any illustrations.
Steven was urbane. But so much more than that.
I have read many of the tributes from people who encountered him briefly in the trade and from others who knew him very well. Jancis Robinson wrote a particularly eloquent panegyric:
It seems extraordinary that the wine world is going to have to survive without someone who has been characterised for his 79 years by the phrase 'youthful enthusiasm'.
It is likely, however, that Steven will henceforth be recognised as an even greater influence on wine than during his colourful life. For someone who achieved so much, he acted with such extreme modesty and politesse that there was always a danger of his not being accorded his due.
If Steven didn't invent blind tasting himself, he certainly shook up the snobbish certainties of the wine trade with this landmark tasting and this would be one of his legacies.
I probably first encountered Steven when I was working as a sommelier in restaurants in the late 1980s and attending tastings hosted by other wine companies. Although his reputation went before him, Steven didn't project that aura of remoteness, über-gravitas and unapproachability cultivated by so many journalists and wine writers at the time. He was indeed very unassuming, amiable and approachable. I had heard about his role in the legendary Judgement of Paris in 1976 and when I first came into the wine trade, California was definitely tweaking the nose of the classic French regions. (I gather he was less than enchanted by the script and the portrayal of him in the movie "Bottle Shock" based on the events of '76). But if Steven didn't invent blind tasting himself, he certainly shook up the snobbish certainties of the wine trade with this landmark tasting and this would be one of his legacies.
Steven Spurrier entered the wine trade in 1964 (a decent vintage) as a trainee with London oldest wine merchant Christopher and Co, before moving to Paris in 1970. The story is that he persuaded an elderly lady to sell him her small wine store located in a passageway off the Rue Royale which he turned into the legendary Les Caves de la Madeleine. A couple of years later he started L'Academie du Vin, France's first private wine school, which was central to the wine education of several wine personalities. It wasn't that Spurrier was teaching the French their own business, but it was perceived as audacious, a Daniel in the den of the wine lions.
Spurrier sold his wine interests in France and returned to the UK becoming a wine consultant and journalist. Notably, he became the director of The Christie's Wine Course and had various other consultancies (including associate editor of Decanter Wine Magazine). He persuaded Decanter to organise the World Wine Awards as an alternative to the International Wine Challenge and was one of the judges every year. In 2019, he founded the Academie du Vin Library with Simon McMurtrie to publish wine writing.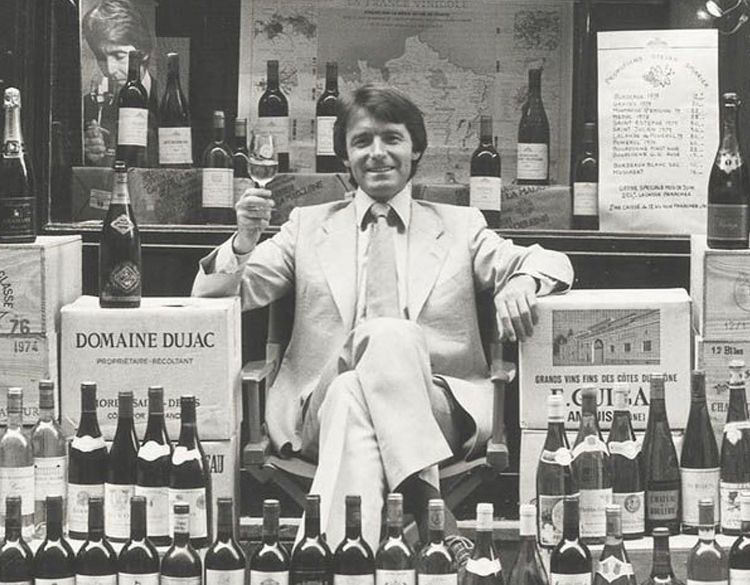 You could also check in the OED whether mercurial also has a picture of Steven Spurrier in place of the definition. He was involved in so many projects, some successful, others less so. Vinopolis, the museum of wine near London Bridge, was one of his brainchildren, for example.
In the meantime, Steven had moved to Dorset and planted a vineyard very close to the house, where he and his wife, Bella, lived. The name of the vineyard was Bride Valley and Steven believed that excellent English sparkling wine could be made there.
I encountered Steven at the Decanter World Wine Awards where he was invigilating. These were the days when you were expected to write extensive tasting notes in the WSET idiom.
For him, the love of wine elicited a spirit of generosity. We were just a bunch of cynical, crabby youngsters.
"A minor minion-judge at The Decanter World Wine Awards, I am sitting here at a table in front of a flight of wines from Jurançon and Gaillac. It is about twelve years ago. I obediently churn through one wine after another. My first tasting note is a cornucopia of impressions, a ransacking of the hypothetical fruit salad bar. My second one itemises the remaining fruits in the galaxy. The third wine elicits some fuzzy catch-all wine terms. Thence to abbreviations (e.g. OTD = oaked to death) and finally a notation of ticks and question marks and emoticons. Having appended my impressionistic marks, I sit back, relieved to have negotiated another tranche of mediocre wines. Steven Spurrier suddenly appears in a puff of genial smoke, alights at our table and requests our marks, which we dutifully yield. He randomly selects someone from the panel to read out their notes. Each volunteered person has scripted a fluent WSET-wrought story, replete with trade-jargon curlicues. Spurrier then turns to me and asks for my considered tasting note for a particular wine. I glance down at my tasting sheet and realise to my horror that I have scribbled ?! in lieu of coherent chapter or verse. I can't even recall what colour the wine was. I improvise a verbal note with the most indeterminate terminology I can muster. The wine is varietally-correct, has appealing berry fruit character. Elegant and well-constructed, it possesses moderate-to-good-length. Steven smiles. Evidently, this is an ecumenical tasting note."
–The History of an Unusual Wine Company in 10.5 Chapters
A year later at the same event, I was at on a table tasting regional France (again). Our panel was, shall we say, fairly sceptical about the relative merits of the wines. An entire morning's slurping and spitting yielded one miserly silver, a couple of bronzes and a whole lot of lips curled in contempt. Steven was heading one of the Burgundy tables which was adjacent to ours and we could hear almost a constant murmur of approval. He came over to us to see how we were getting on. With excitement and pride in his voice he announced: "We awarded four gold medals in ten minutes." Our little panel looked at each other, bemused. There was such as gold?? For him, the love of wine elicited a spirit of generosity. We were just a bunch of cynical, crabby youngsters.
Eric and I had dinner with him once in a restaurant in Kensington. We had brought with us a bottle of Clos Triguedina's Le Pigeonnier (which I referred to as the cuvee above the cuvee above the cuvee), a velveteen Cahors wearing the shiniest imprint of Michel Rolland. We all had a minor epiphany that evening; Eric and I found the opulence of the wine too much, whereas Steven was totally taken with the fact that a Cahors could deliver Pomerol-loadsa flavour. Our disagreement over the quality and nature wine was the epitome of politeness and deference to the opinion of the other.
Jancis finishes her tribute thus:
One of the finest and most poignant of the many books published by this new publishing imprint is a second, sensitively and adroitly edited edition of Steven's memoirs, A Life in Wine. I thoroughly recommend it, not just for the collection of moving and revealing tributes to a great man of wine at the beginning but because it gives you such a distinctive, true flavour of his enthusiasms and restlessness. He quotes with some pride his daughter Kate's observation, 'your problem, Dad, is that you're bored by the present'.
What more than one can say that Steven Spurrier had a life in wine and that he lived that life to the full. It was always a pleasure to see him at our tastings with a gentle smile on his lips (probably wondering how anyone could like our crazy natural wines) and we will miss his presence as, I am sure, will the rest of the wine world.