Emotion recollected in tranquillity is like a fine vintage wine. As Wordsworth didn't say.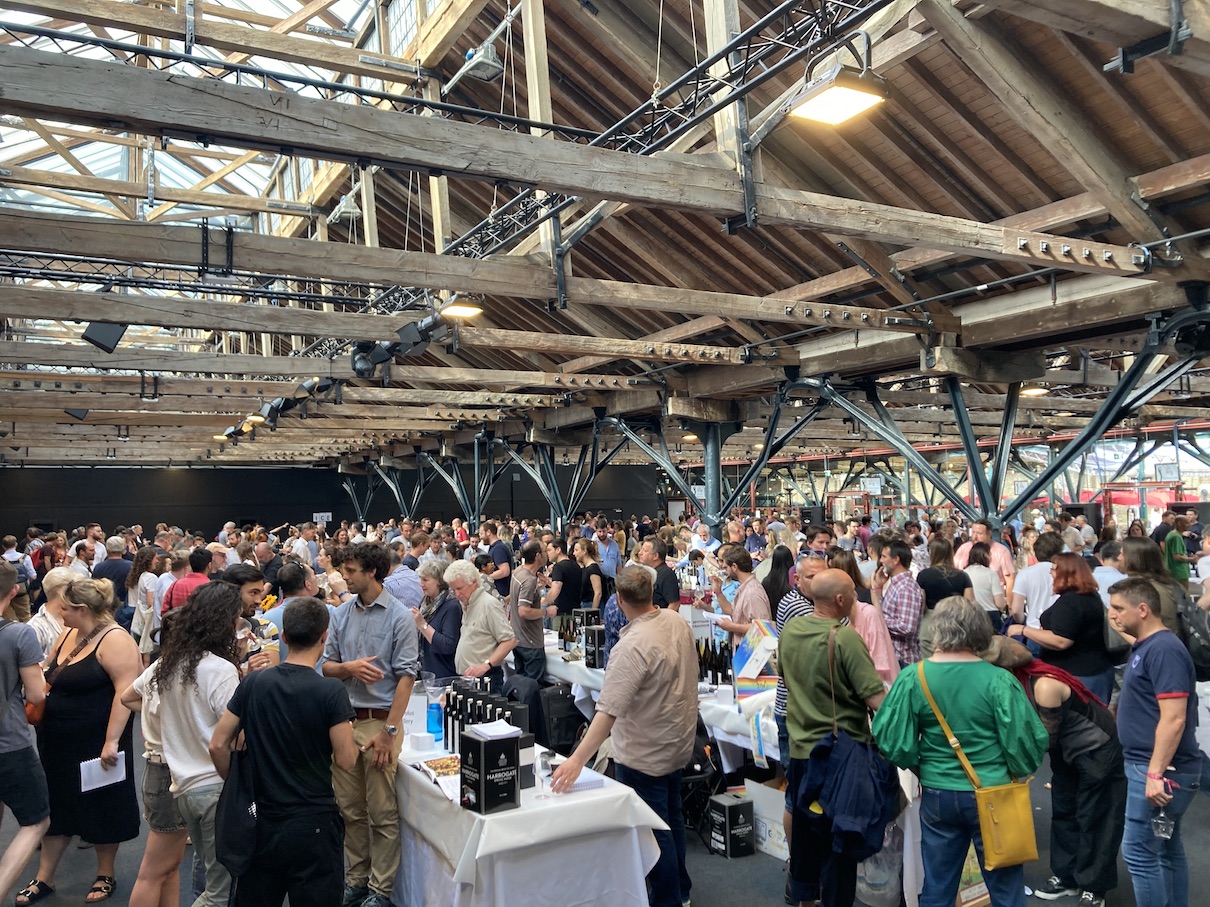 The Real Wine Fair, vintage 2019, was a special event. All editions of the fair have become like beautiful old vintages, to be savoured in the memory. I didn't think we could trump the feel-good factor of 19. However the 2022 incarnation managed, against all odds, to do just that.
One of the natural hangovers of such an all-singing all-dancing event is that when the curtain descends and the last spittoons are disposed of, there is that inevitable feeling of melancholy seasoning the already profound mental and physical exhaustion. You want to pop a bottle of champagne and let out a primal yell of elation, but there are no glasses. No champagne even. Celebrations will have to wait.
I didn't think we could trump the feel-good factor of 2019. However the 2022 incarnation of the Real Wine Fair managed, against all odds, to do just that.
But what a fair – by common consent – it was. There were innumerable hurdles and distractions this year to make the organisation of the event more than somewhat problematic, so the final taste of success was that much sweeter. One hurdle was the gap between this fair and the last one. Three years is not a long time in itself, but resurrecting the "brand" and drumming up interest had of necessity to start virtually from scratch. In the world of social media, there is wall of white wine noise for the message to penetrate. Our social channels, having naturally been dormant awhile, our audience needed to be reminded of our existence.
Meanwhile, much of the early part of the year also involved us persuading participants that it would be safe to travel by the end of May. At that time, vaccine passports seemed a distinct likelihood; many producers consequently preferred not to commit to an event hedged with uncertainties and inconveniences. Further barriers to seamless logistical planning included shipping delays (entailing uncertainty around whether we would actually receive many wines in time), the effects of a dreadful vintage in France which meant growers had little or no wine to sell, and, finally, as a result of Covid restrictions earlier in the year, a sizeable chunk of the calendar of natural wine fairs had been pushed – and compressed tightly – into the month of May. Effectively, we were competing for our natural wine audience with five other events in the same week. Every grower, and every wine from every grower, had to be signed off in triplicate to ensure the accuracy of the catalogue. We were herding cats, whilst chasing our tails, to coin a mangled metaphor.
And thus it came to pass again.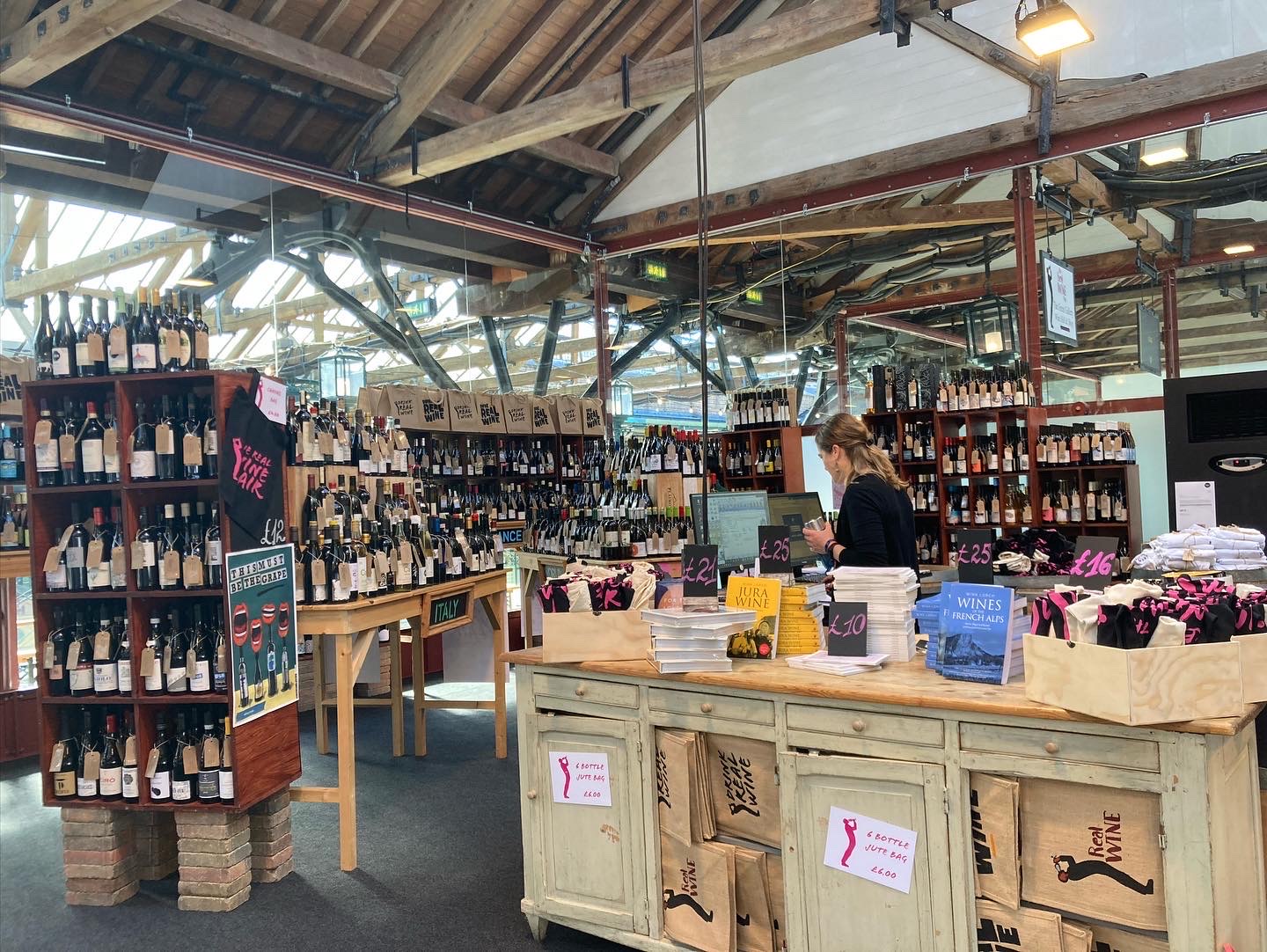 The bare facts are that we had 160 producers from 2o countries attending, 60 making their Real Wine Fair debut, and over 900 wines on show to taste. There was an assortment of foodies serving a range of small dishes, the much-loved Real Wine Fair shop, and half a dozen seminars on a variety of subjects. There was coffee, thankfully, and beer, importantly. We had a table for Raisin App (the natural wine app) and even a flower stall – for those feeling romantic or guilty. Outwith the fair there was a grand growers' party at The Culpeper with food prepared by Sandy Jarvis and Ed Wilson, and wine provided by Les Caves, and a number of ancillary wine events/dinners also.
There were innumerable hurdles and distractions this year to make the organisation of the event more than somewhat problematic, so the final taste of success was that much sweeter
What makes for a good fair? You always have to start with the venue which is surely one of the best in London for this kind of event. Tobacco Dock confidently oozes London personality both old and new. It projects the capital's proud history as the centre of world trade, a place where ships sailed up the Thames and deposited their precious cargos in various wharves around Wapping. The space itself is huge and versatile, studded with multiple rooms of varying size, and combines indoors with outdoors. There is an impressive entrance, a pleasing ebb and flow between the discrete rooms and, of course, natural light in abundance.
Working with fellow merchants is incredibly rewarding. As specialists, they bring diversity as well as strength in depth and their own unique take on natural wine. Such collaborative scenarios are rare in the UK market, where different companies often find themselves in competition for business.
The Real Wine Fair is so much more than a tasting and the participating foodies are confirmation of this. Positioned between the two tasting galleries, the food court always has enticing smells wafting through the air. One of the abiding images of the fair is that of customers and growers strewn the length of Tobacco Dock, soaking up copious food and wine (and sun) – as if a mass impromptu picnic had broken out. This outside area has always been a great meeting place with every bench occupied by colleagues or friends chatting, drinking and scoffing.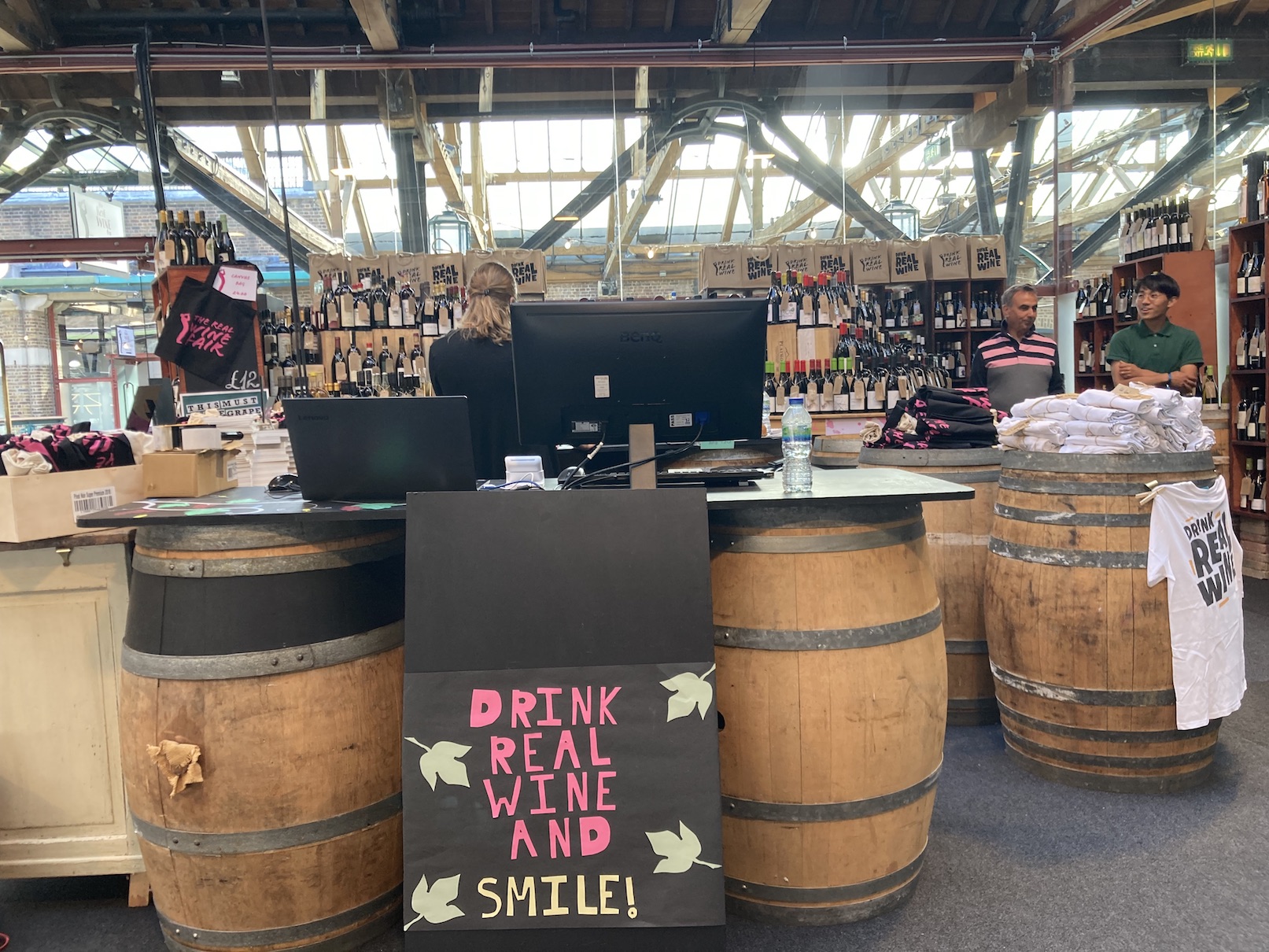 For me, the interaction of the growers and the visitors was the best ever this year. How would one quantify this – in satisfied hums, the sense of animation squared or to what extent I could gladly carve the atmosphere with a knife? When one wandered around the fair there was a sense of palpable animation, the energetic amalgam of hand gestures, smiles, and concentration. And an ambient pulsating roar. For want of a better phrase. A few years ago I wrote about the fair in terms of its colour and sound, how all sensations were seemingly amplified by a form of very positive energy of multiple simultaneous interactions.
Every wine encounter changes one's view; every taste is also a feeling, a reaction to the wine. As a grower you get to witness reactions to all the hard work you put into bringing the wine to bottle; as a consumer you begin to understand the link between person, place and vintage. The magic moments are these tiny detonations of recognition, gratitude, humility and sheer enjoyment. This is what I sense. It is a form of intoxication on a higher level.
To return to planet earth and planet wine fair. Many people remarked to me on the quality of the organisation. Practice makes almost perfect, but each year we want to make the fair an even better experience. The Real Wine Fair has always subordinated hype for the quality of experience itself, fundamentally creating an event where every person's needs are catered for. In practical terms, it means choosing a venue that is ventilated and has plenty of space; it means always having enough wine to pour over two days; it means plentiful ice to refresh those wines, or decanters in which to carafe them; it means putting together a detailed catalogue (this year we had a qr version), a comprehensive welcome pack for the growers on their stands with glasses, carafes, corkscrews, slow pourers, tea towel etc. It means, for example, having sufficient water – this year we had recyclable 10 litre BIBS on every table, a fact much appreciated by the growers. And then performing all the little chores that eases the burden from helping to set up tables such as offering to "man" a stand when a grower might need a break. Huge credit goes to the team on the doors, those individuals who greet you as you enter and say goodbye when you leave, always helpful and cheerful, the public face of the fair. And it would never be the Real Wine Fair without the shop, a mammoth undertaking to assemble, a snapshot of all that is lovely and drinkable at the fair.
Working with fellow merchants is incredibly rewarding. As specialists, they bring diversity as well as strength in depth and their own unique take on natural wine. Such collaborative scenarios are rare in the UK market.
Mike & Laura of Bottled Films spent the Sunday recording the fair for YouTube posterity. One of the questions they asked each grower is "what is real wine to you?" This is an opportunity for producers to riff on what gets them out of bed in the morning. Each person brings his or her particular perspective, a philosophy that may have evolved over time or as the result of a personal epiphany, and all of them make wines according to these beliefs and needs. The focus is primarily on the farming, not only not using chemicals to grow grapes, but acting – where possible – as custodians of the land. There is the further imperative to make a wine that has a little as possible added to it, one that is nourishing, digestible and drinkable, and that honours the terroir and the vintage. For some, the wines can be glouglou, the juice and nothing but the juice, for others wine has the capacity to live long and prospect, to be complex and extraordinary, gathering strength and texture though lengthy skin maceration or lees-ageing in barrels. What unites these wines is not immediately obvious, as natural wines evidently embrace a broad spectrum of styles. But, as I have said on countless occasions, when you taste a real wine, one that you intuitively feel is free from artifice and oenological tropes, it seems to exist in itself and for itself. In its flaws (and because of its flaws) it is a complete thing. It retains so much of the energy that nature imbued it with, that beautiful unique marriage between sunlight, water, earth and minerals that results in a glorious unpredictable liquid.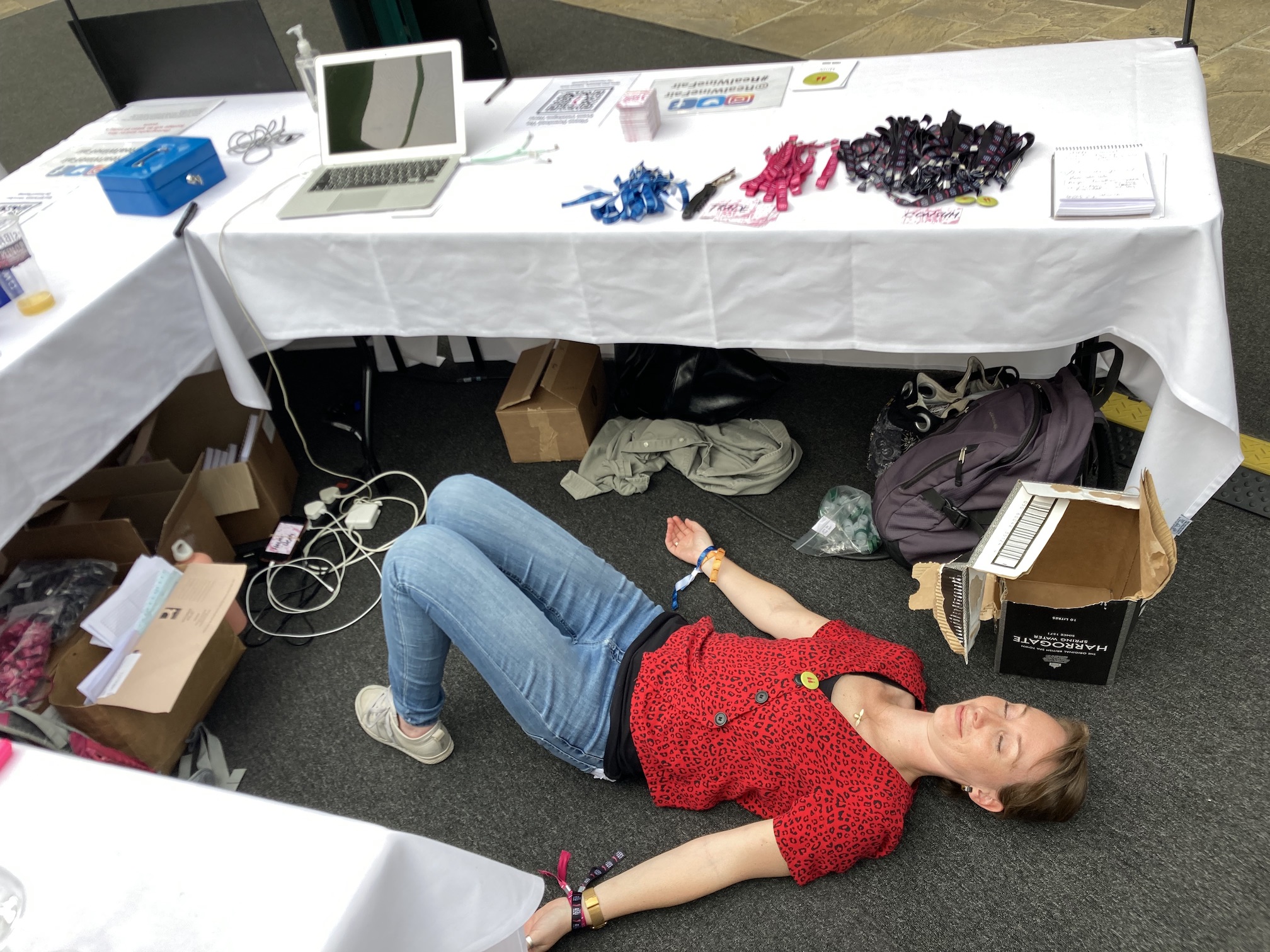 Thanks… The Real Wine Fair would not happen without the growers who stand, pour and talk their hearts out, and the customers who throng to it. But mention must also be made for those who toil behind the scenes to organise such a seamless event. To Vanessa, in particular, a model of serenity in the maelstrom, who juggled so many organisational tasks in the months leading up to the fair and on the day itself. To Elliott and fair-novice Karen, who took everything in their stride, who worked on the web site and multiple spread sheets, as well as performing lengthy stints on the doors. To Christina, who brilliantly managed the social media communications that put the Real Wine Fair back on the map and tirelessly helped at the venue throughout the two days. To all those who worked in the wonderful Real Wine shop, headed by the indefatigable Nini. To the reps who strained sinews and back muscles to set up and breakdown the venue and diligently guided their customers around the fair. To the hosts and guests of all the seminars, especially Honey Spencer, Lisse Garnett, Heidi Nam Knudsen, Christina Rasmussen and Sam Povey. To the food and drink suppliers who sustained us and kept us "watered". To the other wine merchants who brought their growers and a sense of keen enthusiasm. And, of course, to Amy, who calmly oversaw and managed every moment of the hurly-burly, thought of every conceivable detail and displayed inexhaustible energy throughout, whilst expertly marshalling the troops.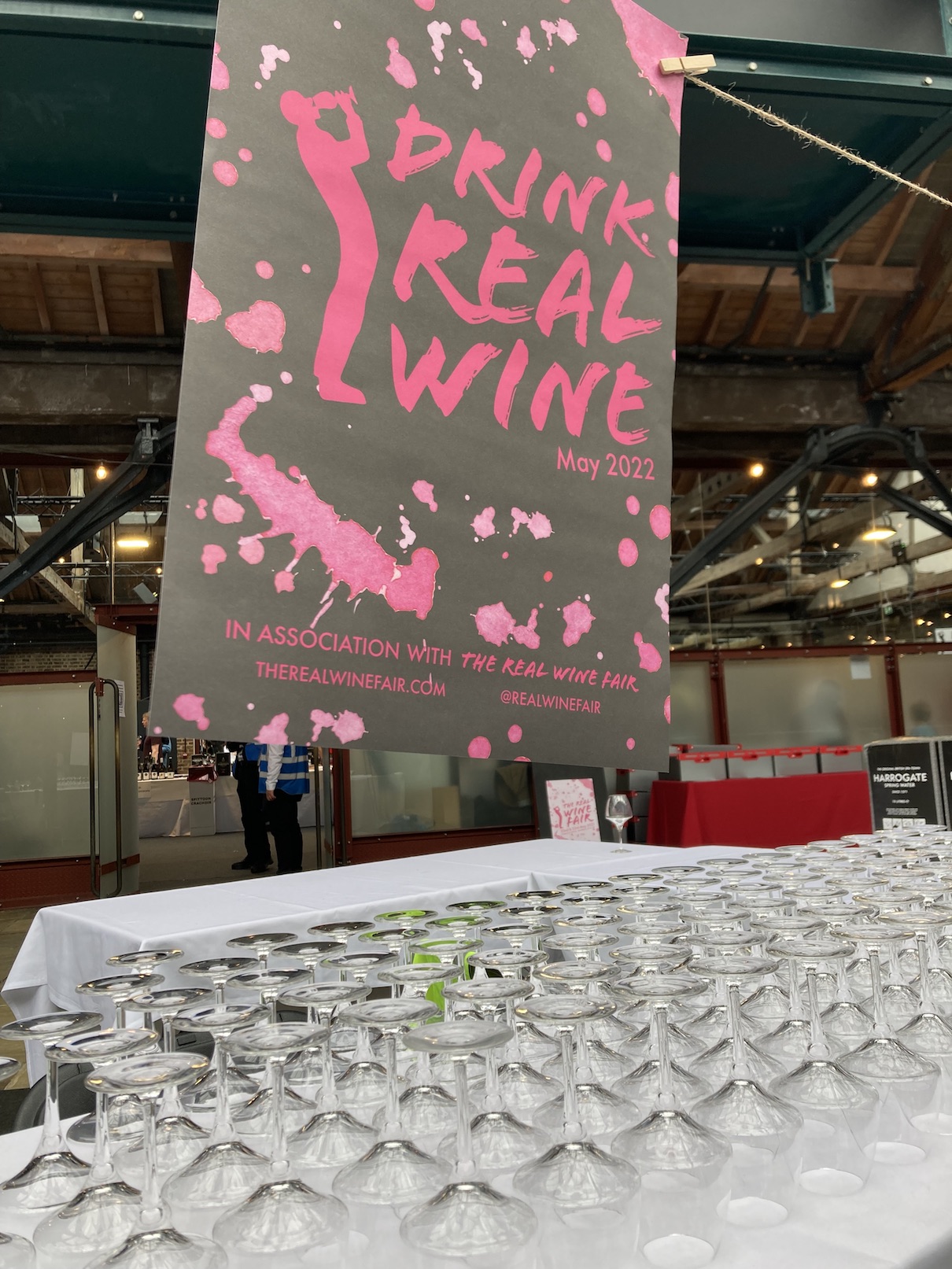 High praise (just a smidgeon) for the Real Wine Fair 2022:
In Email:
'We'd like to extend a huge thanks to every one of you who made Real Wine Fair possible again this year. I feel it goes without saying that this is the most well-organised wine fair across Europe for sure, possibly in the world! It's a great environment to taste in and the winemakers feel so respected, having enough space, water, ice, air-conditioned rooms and so on. Huge huge congrats. It's super humbling to be part of this each year.' ~ Roland Szimeiszter, Roland Wines
'Thank you and a massive well-done on the Real Wine Fair firstly.  James and myself had a great time and it was really cool to meet some of the producers we've been stocking for a while, and some potential new ones! It's probably the best wine tasting/event we've been to so a massive props to you all.' –Ollie, Plates, Berkhamsted
'It was 100% our pleasure and privilege to be a part of what we agree was the best ever iteration of what we both have always felt is the best wine fair in Europe.  The growers absolutely loved it and were really impressed with the organisation, the crowd, and the amazing energy that permeated the whole event. Little did they know how much less time than usual there was to pull it all together this year.  A truly triumphant return.' –Roman Pawar, Modal Wines
'It has always been my favourite fair, and what you guys managed to pull off in such little time is truly remarkable. We're really humbled to be asked to play a tiny little part, so a massive thank you once again, we appreciate it massively'.  –Nic Rizzi, Modal Wines
'We all needed this opportunity to re-bond, and what a success it was. On a personal level, although this wasn't my first post-Covid event, I even felt a little emotional to be back at this one.' –David Crossley, wine blogger, Wide World of Wine
'Thanks for an awesome fair! It was so great seeing everybody in such great spirits. The crowd was also amazing.' –Craig Hawkins, Testalonga Wines, South Africa
'What an incredible success!' –Rhona Cullinane, 1701 Franciacorta, Lombardy
'Jiri and I would love to thank you for letting us be part of RWF this year. To be on this side of the fair has been exciting, humbling, and we (and our growers) absolutely loved being there.  All of them were really happy and impressed by the organisation, so thanks to you and the team for all the hard work put behind this. We truly mean this.' –Zainab Majerikova and Jiri Majerik, Basket Press Wines
'Thank you again for a FAB RWF!' –Christina Rasmussen, co-founder, Little Wine Co, London
'Amazing wine fair, the best and the most professional, and it was real fun too!' –Tamás Oroszlán, Hetszolo Wine, Tokaji, Hungary
–'A short note to say thanks very much for the excellent Real Wine Fair. Having attended both days, I thought it was amazingly well set up and organised and a really fun and useful event to attend.' –Charlie, Kask Wine, England
'A very brief one to thank you for having myself and our customers today. A great tasting – the wines were tasting excellent and the energy in the venue very positive.' –Sam Olive, Wine Freedom
'Super organised, super sophisticated. A wonderful feeling to stand at a wine fair and then leave it with a feeling that it was "amazingly successful".' –Bianka Schmitt, winemaker, DB Schmitt, Rheinhessen
'Firstly, I want to say that it was a fantastic festival. It was well organized. I really enjoyed it, met so many new winemakers and tasted some amazing wines. I left the UK with lovely memories of my visit to your beautiful city – London, I will remember this trip for a really long time. I would like to thank you for giving me a chance to experience all of this.' –Valho Guniava, Archil Guniava Wines, Georgia
'It was so nice to meet you and to know all your amazing team. Real Wine Fair is the best fair we have taken place.' –Dimitrios Kioutsoukis – Kamara Wines
On Instagram:
'So happy to be back tasting @realwinefair again! So many great wines. Not enough hours in the day.' –@thesolentcellar
'An excellent and successful day wine tasting at the @realwinefair.' –@wheresfreds
'Great day at the @realwinefair tasting some new and old favourites.' –@farmyardwine
'Huge thanks to @lescavesdepyrene for an amazing event.' –@local_ncl
'@realwinefair puts on yet another excellent seminar…with a star-studded panel of international winemakers…' –@lucywritesfood
'So good to be back at Real Wine Fair again. What a fab few days!' — @faffdrinks
'Our lunch at the @realwinefair was absolutely incredible. Thank you @ducksoupsoho for feeding us!' –dirtycrunch_
'AMAZING wine fair at @realwinefair! Talked with so many winemakers and tasted loads of natural beauties. Can't wait for the next on already.' –@karolina_winolina
'@realwinefair you were amazing!!' –@goodvinesonlywine
'Joyous buzz at the @realwinefair London today with producers from all over the world, including Georgia. Day two tomorrow–visit their profile page for details.' –@georgianwineuk
'Merci @lescavesdepyrene pour ce magnifique salon…Un salon d'une organisation parfaite. Des vignerons du monde entier au top, des vins juste dingues. Il va falloir rebosser sur une nouvelle liste des vins. Merci @lescavesdepyrene pour ce week-end des plus reussi.' –@chenin_n20
'Huge turnout @realwinefair,' –@whitefieldwines
'Yes!!! Moments of pure happiness, good friends and beautiful wines! I'm sorry I haven't got to try many…but the @realwinefair was huge and unfortunately I didn't have much time…already craving the next edition!!!' -@francescoofantinel
'…such a good vibe, insane wines and lovely wholesome people at @realwinefair earlier this week.' –@lenattyvin
'Absolutely incredible energy and still feeling the aftershock. You could not have done better. Sublime wines and all delivered with the classic @lescavesdepyrene casual brilliance. Thank you.' –@journolisse
'I could do it all again next week…well maybe not. Amazing effort and attention to detail from the team @lescavesdepyrene to make this work like a well oiled (wine) machine – roll on 2024.' –@timwildman