Novelty? It's as old as the world itself, observes Frédérick Lemaître in Les Enfants du Paradis.  So, as the festive season comes around in this singularly unfestive year our sleigh is once again groaning under the weight of newly-present-and-correct vinous delights.
We begin, as ever, with France.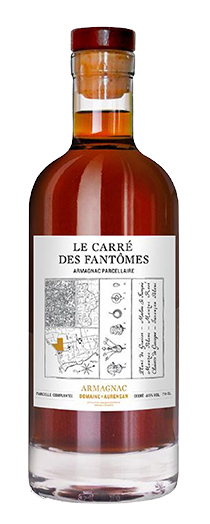 The Fantomes Menace meets South by South-West
We sing of "arms" and the women. Domaine d'Aurensan specialises in triple zero Armagnacs (no sugar, no colouring, no filtration). As well as the usual suspects, the family Rozes have also planted the ancient varieties of Plant de Graisse, Mauzac Blanc, Meslier St François, Jurançon Blanc, Mauzac Rose and Clairette de Gascogne. What they call the 'Phantom grapes' have been planted on a single plot named 'le Carré des Fantômes'.  This "complantation" was common practice before phylloxera and made it possible to reduce disease pressure on the one hand and to ensure a minimum harvest on the other hand. The nose on the Carré is expressive and of great delicacy. On the palate, the attack is powerful and full of freshness. It immediately reveals notes of fleshy and juicy fruits (pear, apricot, peach…) then evolves into subtle aromas such as honey and linden tree blossom. A fine eau-de-vie that offers both freshness and unprecedented aromatic richness. The one and only Armagnac of its kind.
Le Carré des Fantomes
Grown-up cuckoo
"Winter is icumen in/Lhude sing cuccu" to adapt the Old English song. We recently received the new vintage of Elian da Ros' Chante Coucou Marmandais, a blend of Merlot (50%), Cab Sauv, Malbec and Syrah. Most of the juice resides in demi-muids for 18 months, the Cab Sauv spends six months longer in smaller barrel.  This is one of Elian's finest reds. The nose is deep with aromas of black fruit, cassis, rose petal, violets, peppermint and cedar. The palate echoes these aromas with a beautiful aromatic freshness, silky texture and a fruity and long finish. You'd be cuckoo not to try it.
2017 Chante Coucou Rouge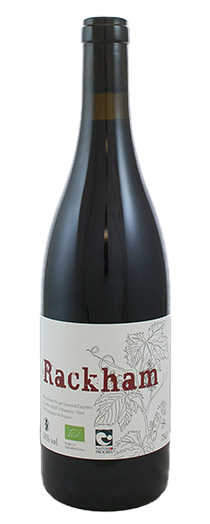 Rackham up
From Maison Cazottes a pair of brilliant-value reds that are all about the fruit. Firstly, the inky rustic 2019 Champetre mainly from the local Braucol grape, all dark berries and iron filings minerals. Back after a lengthy absence is the Rackham Rouge, a grape treasure indeed. Rackham is vinified from the Jurançon Noir grape variety. Native to southwestern France, genetically similar to the Folle Blanche (indeed, sometimes Jurançon Noir is called Folle Noir) and Cot.  Dark purple colour, aromas of sweet berries and cherries, a touch of tannin and some balancing acidity characterise this grape novelty. Delicious with some Captain Haddock (was he the template for Cap'n Birdeye? That's for the Tintin aficionados)
2019 Champetre Rouge
2019 Rackham Rouge
Lucky Cévenne
Somewhere in style between a red and a rosé, Les Indiennes, is a wine made by Blandine & Pierre of Mas Foulaquier under the label Les Échappées Vigneronnes. A long harmonious gentle maceration of Grenache from the Cévennes showing raspberries and white pepper. More like an infusion, so that the tannins are beautifully rounded and the fruit is transparent.
2018 IGP Cévennes Rouge "Les Indiennes"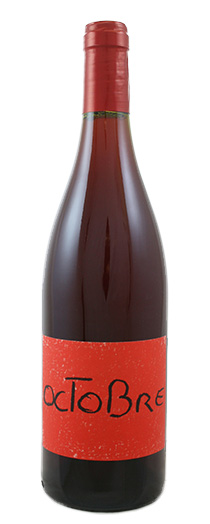 The Hunt for Red Octobre
Invariably quickest out the Nouveau blocks is Domaine des Foulards Rouge's Jean-François Nicq who makes the nouveau-iest nouveau called Octobre (2020). As usual, this is fresh-off-the-vines Syrah and Grenache, vinified sans soufre in tank and bottled with decent haste. Superglou!
2020 VdF "Octobre"
New old
We can always rely on our veteran Loire vignerons to dig deep into their cellars to unearth some venerable wines. Cabernet Franc being one of most graceful agers, we are more than happy to receive a parcel of 2002 Chinon les Picasses from Catherine & Pierre Breton. And be assured from the mouth of our crash test tasting dummy: this Chinon has many more miles of drinking on its clock. And, as the French say about a wine that exhibits perfect inner balance: "It has a good chi, non?"
2002 Chinon "Les Picasses"
Savagnin Savoie-faire
Dominique Lucas makes brilliant incisive wines at Les Vignes du Paradis in the Haute-Savoie. We've long admired his various cuvées of Chasselas and the thrillingly direct Kheops Chardonnay (sous pyramid), but in 2019, the Savagnin, IGP Allobroges is the standout wine, managing to combine glacial purity with palatal amplitude.
2019 Savagnin
All new roads leading to Saint-Romain
We are thrilled to announce that we have shipped some new natural Burgundies! Renaud Boyer owns 5-ha of vines spread between Saint-Romain, Puligny and the Beaune. He farms biodynamically and makes natural wines (i.e. native ambient ferment, long lees-ageing, no filtration and no sulphur). The Saint-Romain Blanc is from 80-year-old vines on Kimmeridgean marls and shows superb energy. The Puligny-Montrachet Reuchaux is coiled and imperious. We have two reds also: Coteaux Bourguignons, plumper style, and the earthier, more restrained, Saint-Romain Rouge.
2018 Saint-Romain Blanc
2018 Puligny-Montrachet "Reuchaux"
2019 Coteaux Bourguignons Rouge
2018 Saint-Romain Rouge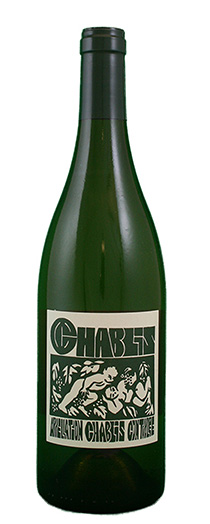 Not too Chablis
Made by Valentin Montanet from Soeur Cadette, a smooth-textured Chablis with notes of oatmeal and dry honey from partial ferment and ageing in barrels and full malolactic.  Valentin is part of the family that brought you the wines of Domaine de la Cadette and Montanet-Thoden.
2019 Chablis
New master of Pupillin
Julien Mareschal was born in, and grew up in, a village near the town of Dole in the Jura region. He purchased this 5.5-hectare-vineyard from another Pupillin vigneron in 2003 and created Domaine de la Borde. We have received new vintages of his limestone-inflected Terre du Lias Chardonnay and the Côte de Caillot Chardonnay as well as the topped-up Savagnin Foudre Canon Naturé, and a trio of reds including the semi-carbonic Ploussard Côte de Feule and the more structured Pinot Noir Sous La Roche and Trousseau Sous La Roche from steep SW facing slopes.
2012 La Borde Vin Jaune Arbois
2017 La Borde Foudre Canon Naturé
2018 La Borde Chardonnay Côte de Caillot
2018 La Borde Chardonnay Terre du Lias
2019 La Borde Ploussard Côte de Feule
2019 La Borde Pinot Noir Sous La Roche
2019 La Borde Trousseau Sous La Roche
Two Plous and a generational Chardonnay
In 2017, the Bornard vineyards were hit by massive frosts and they lost 85% of their crop. So, they made the difficult decision to combine all their Chardonnay into a single cuvée for each grape variety. As they were combining grapes, they decided to pay homage to the generations who had farmed and made wine previously, including Philippe (of course) and Philippe's father and grandfather, and to use (and update) an historic label. Hence Chardonnay des Generations. For lovers of the hauntingly pale variety, we also have pair of Tony Bornard's Plous. New plus but expect familiar notes of reduction leading into red fruits (raspberries, ripe red cherries), fennel and white pepper. Picked early for freshness these are Plouglous.
2017 Chardonnay des Generations
2018 Le Vin de PloussarD
2018 Vivre d'Amour et de Plouplou
Back to the Jurassic age
Fabrice Dodane's Domaine Saint-Pierre wines go from strength to strength. 2019 was a wipe-out vintage for the reds, but we have managed to secure a nice parcel of his 2018 Château Renard Chardonnay which comes from 30+ year old vines planted in soils composed of white marl & chalk. The grapes are pressed without being crushed and no sulphur is used in the vinification. Bright fruit aromas showing notes of citrus, melon and some exotic tinges. Fresh acidity backs up a fairly rich wine. Long & persistent. A winner.
2018 Château Renard Blanc
Interested in finding more about the wines mentioned? Contact us directly:
shop@lescaves.co.uk |  sales@lescaves.co.uk | 01483 538820
*Note: We are still open for business, doing deliveries, and keen to help everyone with their booze needs in this difficult time. Natural wine lovers can visit our online shop and order online!