Doug & Elliott pore over some of their favourites…
In an ongoing series, we (Les Cavistes) decant the wines that rocked our respective boats and rolled our barrels in the first part of 2019.
Doug:
My wines of the thusfar year often manifested themselves in bizarre clusters, three or four stellar nepenthean (e'en) bottles at a single dinner, enjoyed with friends (yes, I was not alone and bingeing), one bottle after another offering deep pleasure and a true sense of excitement and discovery. Often what gave these experiences their extra frisson was that the identity of the wines, having been disguised and poured from a carafe or decanter, the consequent challenge of blind tasting necessitated a more intense focus. Focus does not always mean merciless analysis (the destroyer of pleasure), but receptiveness to the inner message being transmitted by the wine in question. Each of the wines below was the product of its expressive terroir, wonderful farming and careful winemaking, and chose to reveal itself in its own time, occasionally at first sniff and sip, but usually over the period of consuming the whole bottle, every individual glass offering different aromas and flavours as the wine slowly revealed its secrets.
2010 Helice Moteur Blanc, Patrick Corbineau, Loire
A wine in a cheap clear glass bottle with a monumentally uninformative label, as per all the Patrick Corbineau wines. That's not the story – in fact, it is not any story. The wine housed therein is that wonderful amalgam of austerity and oxidation that Chenin does so well when it does it well. The acidity is just tempered by flor-ageing and malolactic lemon-spiked buttery notes, but remains the driver of the wine. We never received a fiche technique for this wine and I'm not even certain that Helice Moteur is the name of the wine, but as Barry Davies once immortally said: "Frankly, who cares?" Anyhoo, think Chinon-Chenin-Sherry and you will a feel for what was going on. Superb.
2014 Trebbiano d'Abruzzo, Valentini
I must have written about this wine at least a dozen times in the past. Given time, Valentini Trebbianos will usually be magnificent. They exist in their infancy under a veil of uber-matchstick reduction, due to lengthy lees-ageing. Knowing that I was going to be drinking it later, I was determined to bring a bottle of the infant 2014 to some kind of maturity as soon as possible, so, rather than sticking it in a microwave or using a time machine, I triple-decanted it and left the liquid to slumber in a carafe for seven hours (outside the fridge). Then I poured it back into the bottle and put it in the fridge for another half hour, took it out and then carafed it again. Finally, the moment to try it: the wine was shy, lemony, primary, still in need of coaxing. Over the next three hours the true Valentini Trebbi began to emerge – white flowers, ripe citrus (peel and all), wild herbs and slivers of stones. Everything in tension, unveiled yet not totally revealed.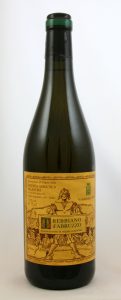 2011 Vin Jaune, Domaine Philippe Bornard
A Vin Jaune is a wine of contemplation best enjoyed in the company of Comte. What a cliché – yet one that has a big kernel of truth to it. This yellow fellow was whole-bunch pressed, wild-fermented in barrel, whereupon the flor formed and six plus years later, when the wine had surrendered a percentage of itself to the angels, bottled. Philippe Bornard's jaune is decidedly not jejune. It had an initial ferocity, a tautness that one encounters with lees-aged wines that have suddenly been exposed to air after a considerable slumber. After an hour or so, the wine had become monumental with a gorgeous array of hints of spices and curry aromas and umami flavours. The palate was warming, rich and complex, with secondary flavours of nuts, cinnamon and gingerbread, the whole held in place by the acidity one expects from Jurassic wines.
2015 Verre des Poetes, Domaine Le Briseau
This wine always ticks so many boxes for me. Pineau d'Aunis, the grape to love for its sheer rotundonity (© me), made by the grape-pope himself, Emile Heredia; venerable vines, a colour that describes the word limpid…
And that colour was enchanting, pale cherry red, shiny and translucent. The nose sang of red fruits: cherry, strawberry and pomegranate, the palate dry and tightly-wound with a sweet wild-strawberry character and a little chalky perfume. There was an appealing litheness to it, and a brilliant peppery finish that marked it as classic Pineau d'Aunis. Emile was known as "the Pope of d'Aunis" for his brilliant wines at Montrieux and this effort reaffirmed his papal claim.
'Le Verre des Poètes' was the name of one of Emile's old vines cuvées at Domaine de Montrieux. His great grand uncle, José Maria de Heredia (1842-1905), was a French poet, a prominent member of the Montparnassian movement which disagreed with poetry that contained personal opinions or moral messages, preferring to promote 'Art for Art's Sake'. Verre des Poetes is wine for wine's sake.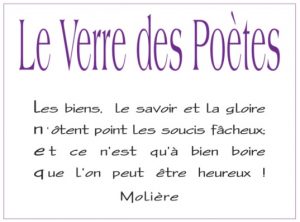 Arianna Occhipinti – The Contrada range – Bombolieri, Pettineo and Fossa di Lupo
Is Frappato the Pineau d'Aunis of southern Sicily? Chin-stroking emoji. No. The comparison is not altogether fanciful, however. The two grape varieties do tend to make wines that are pale, almost rose/cherry-coloured, characterised by a certain freshness. Down in the Sicilian south, Arianna uses Frappato as her instrument to transmit the terroir, the vines and grapes reading the earth, the smells, the daily perceptions, converting these impressions and feelings into wine.
As she says: "I have realised that the vineyards play on this game of sand and limestone; presenting themselves in the wines with fresh fruit and silkiness from one side, but also with great acidity and energy on the other. During vinification, I work to preserve these elements whilst considering every vineyard in the back of my mind. This continuous research has been helpful to identify four vineyards for the SP68 between Santa Teresa, Bastonaca, Spedalotto e Bombolieri, two vineyards for the Frappato, Bastonaca and Fossa di Lupo; and two for the Siccagno, Bombolieri and Fossa di Lupo. The same exploration motivated me to go further, thinking about the concept: one vineyard – one wine. Or better yet, three wines."
Arianna has taken her Frappato project to a whole new level with these three wines based on different vineyard expressions of the grape. And their respective mineral personality. And what wines! Bombolieri is possibly my red of the year with its floral nose and brilliant palate of sour cherries, pink pepper and tobacco, and super crunchiness, but the other two wines (Fossa di Lupo and Pettineo) are qualitatively comparable.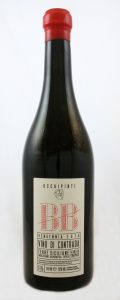 Elliott:
To be confined to only three for my top wines of the year (so far) was certainly a challenge. I could have given you thirty! (Ed. – You are allowed seconds!) But I suppose that would make for a rather long article. Boiling it down to three, although challenging, has also been rather fun. I've now got my desert island wines…
Herve Villemade Cheverny Blanc La Bodice – 2017
Thank God for Cheverny blends! In the red corner we have Pinot/Gamay, and in the white, Sauvignon/Chardonnay – seriously, what's not to like?! Hervé Villemade is a true master of this little Loire appellation. I'd previously devoured the Acacias, his old-vines Romorantin, and couldn't resist when the La Bodice arrived earlier this year. This is a wine of wonderful contradictions, its elegance and ease-of-drinking belies a full-hardy structure; rich and buttery with fruit in spades it somehow manages to remain saline, almost savoury. One to marvel at and enjoy. An understated-overstated wonder!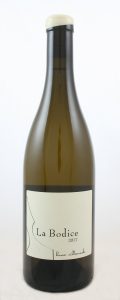 Calcarius Roz Rosato – 2018
I think this wine needs inclusion because it's a rule breaker. As with all Calcarius wines this is certainly atypical for Puglia (in all the right ways). This is natural, low ABV super-glou, a wine which is deceptively complex. Prickly almost-unripe rhubarb darts hither and yon among red berries, with a wonderful underpinning acidity and a saline backbone. Chill this down and try to contemplate it, I say try because your meditations will be short-lived, once opened it won't last long…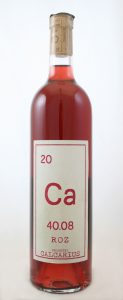 Recaredo Corpinnat Serral del Vell – 2008
Recaredo have been puting the lees into "Oooh, yes please!" since 1962. Even their baby cuvée, the Terrers, is allowed a luxuriant 36 months on the lees, which is more than many vintage Champagnes! These are truly transcendent sparkling wines from Catalunya. The Serral del Vell, aged in bottle for a minimum of 8 years, is biscuity, bubbly goodness harmoniously tempered with crystalline citrus fruits.
*
Interested in finding out more about the wines mentioned? Contact us directly:
shop@lescaves.co.uk |  sales@lescaves.co.uk | 01483 538820